Book a Stand
FILTECH 2021 will offer Exhibitors a unique possiblity to generate new business. The world largest Filtration Show will feature 450+ Exhibitors and will again be the international platform and solution provider for all industries covering every market segment.
Companies exhibiting at FILTECH report an overwhelming number of new contacts, a marked willingness amongst trade visitors to invest, quite specific contract negotiations and concrete business deals. Trade visitors come from 75 nations. 36% are top-executives.
How to Exhibit
Step 1: Choose & book your space online
Step 2: We will issue your admission
Step 3: Create/edit your Company profile
Contingent Info: Chinese companies are requested to contact Jens Chittka (jens@filtech.de) prior to stand booking
Join the largest Filtration Show world-wide.
Book your space now!
Do you need any help with your space selection?
Please contact Mr. Jens Chittka at jens@filtech.de or phone +49 (0)2132 935760.
Your Participation includes
Print Communication Package
Free 1page entry in the Exhibition Catalogue incl. contact details, 4c Company logo, Company /Product description and 18 Keywords in the Product Index.
Online Communication Package
Free entry at FILTECH 2021 website incl. Company description (German & English), Company logo, product pictures&graphics, youTube links, press releases,18 keywords in the product index plus 10 keywords in the market index.
Company branded Stickers & Banners
Free banners branded with Company logo and stand number plus free stickers branded with Company logo.
Company branded Exhibitor Badges
Free Exhibitor badges with staff names & Company logo.
Promotion Codes
Free Promotion Codes to invite clients/customers (stand size <23 m2 : 50 Codes; stand size 24-35 m2 : 80 Codes; stand size >36 m2 :100 Codes)
Conference Registration
Reduced registration fee for Companies presenting a paper at FILTECH 2021 Conference
Cologne Public Transport Tickets
Free Cologne public transport tickets for all staff attending from 22-25 February 2021
Press Publication
Free publication of Exhibitor news/press releases at the FILTECH 2021 Website including pictures.
Get-Together Reception – 23 February 2021 – 6 pm
Relax after a first busy FILTECH day.
Effektive Tools for
Your B2B Communication
Calculate your Space Prices
Minimum size: 12 m2
Cost per m2: 275 € plus Eco- and Energy flat per m2: 9,55 €
These prices are exclusive of VAT – VAT liability is transferred to the recipient of the service according to the reverse charge system. EU VAT Directive 2006/112/EC. VAT will be charged at current rate.
Shell Scheme Package & Smart Space Options
A shell scheme stand solution is a very cost effective way to exhibit at FILTECH 2021. The schell scheme package is a turnkey solution for 120,00 € per sqm.
The basic package includes the stand, furniture as shown on the picture, a lockable cabin, electricity, lettering as well as stand cleaning. All you have to do is to bring your products on display.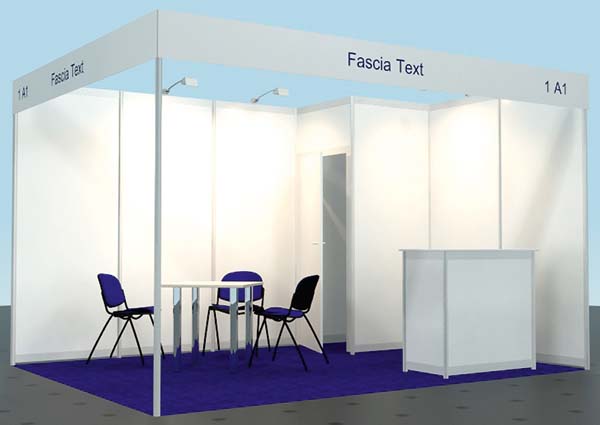 FAQ
Is there an admission deadline?
No – Spaces are alotted on a first come-first serve priciple.
Are there any extra costs?
No – The space price includes: Print & online communication package, catalogue entry, promotions codes to invite your prospects and exhibitor passes. There are no additional costs for corner, head or island spaces.
We have not yet decided if we build our own stand or prefer a shell scheme stand solution.
No problem. The shell scheme stand and smart space options can be booked at any time – even at short notice.
Do you need advice for your stand position or booking?
Please contact Mr. Jens Chittka at jens@filtech.de or phone +49 (0)2132 935760
The Filtration Event
February 23-25, 2021
Cologne – Germany
FILTECH 2019
+18% Participants
+12% Exhibitors
36 % Top-Executives
Do business with top-level decision makers. 32,3% of all foreign guests came from non-european countries
At FILTECH 2021
more than 420 Exhibitors will feature targeted solutions for filtration tasks of all industries.
Join the largest Filtration Show world-wide in Cologne.