Barnet GmbH & Co. KG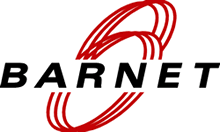 Exhibitor Profile
BARNET, founded in 1898, is a leading global producer and trader of recycled and first-grade specialty fibers and yarns. We are the expert to develop perfectly customized solutions from commodity products to high-tech fibers. Our products are supplied into various industries such as the textile and paper industry. Driven by flexibility, creativity and the desire to solve customer challenges Barnet provides expertise, reliability and service to thousands of customers all over the world.
For many years we have been supplying the textile and filter industry with our fibers for filtration.
We are continuously expanding this product segment to meet our customers' specific needs.
You can choose from our following range of products:
Sustainable, recycled high performance fibers:
High Temperature Fibers: Para-Aramid, Meta-Aramid, etc.
Custom-made quality and product specification
Viscose shortcut fibers:
Suitable for paper / wetlaid nonwovens
Available in different deniers and cut lengths
Food Approval (FDA, BfR)
FSC Certified
Microfibers for filtration:
Staple and shortcut fibers
As from 0.3 dtex (Nylon 0.6 dtex)
Polyester and Nylon
Suitable for textile and paper applications
Many hi-tech materials require a specific preparation process for which not only the technical possibilities but also the relevant know-how are required. At BARNET, we combine our experience with the necessary equipment for the production of customized fibers to the highest quality standards.
Products / Markets
Market Scope
Automobilindustrie
Filtrations- und Separationsindustrie
Kunststoffverarbeitende Industrie
Lebensmittel-,Getränkeindustrie
Medizintechnik, Health Care Industrie
Textilindustrie
Zellstoff-, Papierindustrie
Market Scope
Automotive Industry
Filtration and Separation Industry
Food, Beverage Industry
Medical, Health Care Industry
Plastic Industry
Pulp, Paper Industry
Textile Industry
Market Scope
 汽车工业
医疗卫生保健业
塑料工业
纸浆、造纸工业
纺织工业
过滤与分离工业
食品、饮料工业
Product Index
الألياف الاصطناعية وسائل الإعلام
Market Scope
الصناعات الطبية والعناية الصحية
الصناعات الغذائية وصناعة المشروبات
الصناعة النسيجية
الصناعة الورقية
صناعات الفلترة وفصل المواد
صناعة البلاستيك
صناعة السيارات
Market Scope
Industrie automobile
Industrie de filtration et de séparation
Industrie de la pâte de cellulose et du papier
Industrie des matières synthétiques
Industrie médicale et de la santé
Industrie textile
Industries alimentaires et des boissons
Market Scope
Settore alimenti e bevande
Settore automobilistico
Settore filtrazione e separazione
Settore industria dell carta e della cellulosa
Settore industria tessile
Settore medicale e sanità
Settore plastica
Market Scope
Filtrowanie i separacja
Ochrona zdrowia
Przemysł celulozowo-papierniczy
Przemysł samochodowy
Przemysł spożywczy
Przemysł tekstylny
Przemysł tworzyw sztucznych
Market Scope
Indústria alimentar, de bebidas
Indústria automóvel
Indústria de filtragem e separação
Indústria dos plásticos
Indústria médica, cuidados de saúde
Indústria têxtil
Pasta, indústria do papel
Market Scope
Автомобильная промышленность
Бумажная промышленность
Медицина, здравоохранение
Отрасль фильтрации и сепарирования
Производство пластмасс
Производство продуктов питания и напитков
Текстильная промышленность
Market Scope
Industria de la alimentación y las bebidas
Industria de la automoción
Industria de la filtración y la separación
Industria de la pasta de madera, el papel
Industria de los plásticos
Industria médica, de la atención sanitaria
Industria textil
Market Scope
Filtrasyon ve Ayırma Endüstrisi
Gıda, İçecek Endüstrisi
Otomotiv Endüstrisi
Plastik Endüstrisi
Selüloz, Kağıt Endüstrisi
Tekstil Endüstrisi
Tıp, Sağlık Sektörü
Market Scope
섬유 산업
식음료 산업
여과 및 분리 산업
의료, 보건 산업
자동차 산업
제지, 종이 산업
플라스틱 산업
Market Scope
パルプ、製紙業界
プラスチック業界
医療、ヘルスケア業界
濾過および分離技術工業
繊維業界
自動車産業
食品、飲料業界
Press release
BARNET EUROPE - High performance fibers and yarns for the filter industry
This year, BARNET EUROPE makes its debut at Filtech in Cologne. changing customer needs. Today our partners can draw on a comprehensive portfolio of High-Performance Fibers such as Para-Aramid, PPS, Carbon, Meta-Aramid, PAN or OPAN, but also find classic materials such as Polyetser or Nylon or natural fibers such as FSC® certified viscose-fibers.
In the yarn sector, BARNET presents the patented anti-static yarn Nega-Stat® which, with its unique properties, could open up completely new possibilities in filter technology.
Many high-tech materials require a specific treatment, for which not only the technical possibilities but also the corresponding know-how is required.
BARNET combines experience with the necessary technical equipment for the production of customized fibers to the highest quality standards. The fiber specialists can help to define the right raw material at an early stage during product development.
Taking into account the clearly defined specifications and economic aspects, alternatives that meet all requirements can also be found, but have not yet come into the focus of development.
For recycling products, for example, it is often possible to combine both the general demand for sustainability in the procurement of raw materials with a not inconsiderable economic advantage. Why use a 1st choice fiber when there is an ecologically sensible, fully functional alternative at a lower price?