elfo AG Hall 7 / L10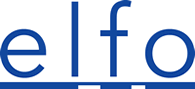 Exhibitor Profile
Die elfo ag ist seit 1976 international erfolgreicher Partner für Lösungen im Kunststoff Spritzguss.
Unser Team bietet Ihnen gesamtheitliche Projekt-Unterstützung im Co-Engineering, in der Industrialisierung und Produktion Ihrer Kunststoffprodukte, vor allem im Bereich Filter, Siebe und Membrankomponenten.
Mit unseren Dienstleistungen unterstützen wir Sie von der Idee bis zum ausgereiften Produkt - Kompetenz aus einer Hand.
Since 1976 elfo ag has been an internationally successful partner for solutions in the plastics industry.
Our team can give you entire project support in co-engineering, industrialisation and production, especially of insert moulding various filtration- and membrane-materials.
With our services we will support you from your initial idea to your technically mature product – competence from one source.
Products / Markets
Product Index
Ansaugfilter
Automobilfilter
Einbaufilter
Einwegfilter
Filterelemente
Filterpatronen
Filterscheiben
Hydraulikfilter
Kraftstoff-Filter
Laborfilter
Laborsiebe
Lackfilter
Luftfilter
Magnetfilter
Medizinische Filter
Rückspülfilter
Trinkwasserfilter
Wasserfilter
Market Scope
Automobilindustrie
Farben-, Pigment-, Beschichtungsindustrie
Filtrations- und Separationsindustrie
Kunststoffverarbeitende Industrie
Lebensmittel-,Getränkeindustrie
Medizintechnik, Health Care Industrie
Oberflächentechnik
Wasserbehandlung, versorgung
Product Index
Air Filters
Automotive Filters
Back Flush Filters
Disposable Filters
Drinking Water Filters
Filter Cartridges
Filter Discs
Filter Elements
Fuel Filters
Hydraulic Filters
In-Line Filters
Intake Filters
Laboratory Filters
Laboratory Sieves
Magnetic Filters
Medical Filters
Paint Filters
Water Filters
Market Scope
Automotive Industry
Filtration and Separation Industry
Food, Beverage Industry
Medical, Health Care Industry
Paint, Pigments, Coatings Industry
Plastic Industry
Plating Industry
Water Treatment, Supply
Product Index
一次性过滤器
串联过滤器
入口过滤器
医用过滤器
实验室筛网
实验室过滤器
水过滤器
汽车过滤器
液压过滤器
滤片
滤筒
滤芯
漆雾过滤器
燃油过滤器
磁性过滤器
空气过滤器
袋式平槽过滤器
饮用水过滤器
Market Scope
 汽车工业
医疗卫生保健业
塑料工业
水处理、供应
油漆、颜料、涂料工业
电镀工业
过滤与分离工业
食品、饮料工业
Product Index
أقراص فلاتر
أكياس فلترة للدفق العالي
خراطيش فلتر
فلاتر احادية الإستعمال
فلاتر الرطوبة
فلاتر السحب الداخلي
فلاتر السيارات
فلاتر الهواء
فلاتر دهانات
فلاتر طبية
فلاتر للأنابيب (على الخط)
فلاتر ماء
فلاتر ماء الشرب
فلاتر مخبرية
فلاتر مغناطيسية
قطع فلاتر
مناخل مخبرية
مواد فلاتر المحروقات
Market Scope
التغذية بالمياه وتصريفها
الصناعات الطبية والعناية الصحية
الصناعات الغذائية وصناعة المشروبات
صناعات الفلترة وفصل المواد
صناعة البلاستيك
صناعة الدهانات والصبغات والتلبيس
صناعة السيارات
صناعة الصفيح
Product Index
Cartouches de filtres
Disques de filtres
Eléments de filtre
Filtres automobiles
Filtres de laboratoires
Filtres d'admission
Filtres en ligne
Filtres hydrauliques
Filtres jetables
Filtres magnétiques
Filtres médicaux
Filtres pour eau potable
Filtres à air
Filtres à carburant
Filtres à eau
Filtres à pentures
Sacs de filtres de décolmatage
Tamis de laboratoires
Market Scope
Industrie automobile
Industrie de filtration et de séparation
Industrie de peintures, pigments et revêtements
Industrie des matières synthétiques
Industrie des placages
Industrie médicale et de la santé
Industries alimentaires et des boissons
Traitement d'eau, alimentation
Product Index
Cartucce filtri
Dischi filtro
Elementi filtranti
Filtri acqua potabile
Filtri aria
Filtri carburante
Filtri di aspirazione
Filtri di laboratorio
Filtri di risciacquo
Filtri idraulici
Filtri in linea
Filtri magnetici
Filtri medicali
Filtri monouso
Filtri per acqua
Filtri per pittura
Filtri settore automobilistico
Setacci di laboratorio
Market Scope
Settore alimenti e bevande
Settore automobilistico
Settore filtrazione e separazione
Settore industria galvanica
Settore medicale e sanità
Settore pitture, pigmenti e rivestimenti
Settore plastica
Trattamento approvvigionamento acqua
Product Index
Dyski filtra
Elementy filtra
Filtr ssący
Filtry ciśnieniowe
Filtry do wody pitnej
Filtry do wody pitnej
Filtry do zastosowań medycznych
Filtry hydrauliczne
Filtry jednorazowe
Filtry laboratoryjne
Filtry magnetyczne
Filtry paliwa
Filtry powietrza
Filtry powlekane
Filtry połączone szeregowo
Filtry samochodowe
Sita laboratoryjne
Wkłady filtra
Market Scope
Filtrowanie i separacja
Ochrona zdrowia
Produkcja farb i lakierów
Przemysł platerniczy
Przemysł samochodowy
Przemysł spożywczy
Przemysł tworzyw sztucznych
Uzdatnianie wody i zaopatrzenie w wodę
Product Index
Cartuchos filtrantes
Crivos para laboratório
Discos de filtros
Elementos filtrantes
Filtros de ar
Filtros de aspiração
Filtros de combustível
Filtros de encaixe
Filtros de saco de águas residuais
Filtros de tinta
Filtros de água
Filtros de água potável
Filtros descartáveis
Filtros hidráulicos
Filtros magnéticos
Filtros medicinais
Filtros para automóveis
Filtros para laboratório
Market Scope
Indústria alimentar, de bebidas
Indústria automóvel
Indústria da galvanização
Indústria de filtragem e separação
Indústria dos plásticos
Indústria médica, cuidados de saúde
Pintura, pigmentos, indústria de revestimentos
Tratamento de água, abastecimento
Product Index
Автомеханические фильтры
Водяные фильтры
Воздушные фильтры
Входные фильтры
Гидравлические фильтры
Лабораторные сетчатые фильтры
Лабораторные фильтры
Магнитные фильтры
Медицинские фильтры
Одноразовые фильтры
Проточные фильтры
Рукавные проточные фильтры
Топливные фильтры
Фильтрующие диски
Фильтрующие патроны
Фильтрующие элементы
Фильтры красок
Фильтры питьевой воды
Market Scope
Автомобильная промышленность
Гальванотехническая промышленность
Лакокрасочная промышленность
Медицина, здравоохранение
Отрасль фильтрации и сепарирования
Очистка воды, водоснабжение
Производство пластмасс
Производство продуктов питания и напитков
Product Index
Cartuchos de filtro
Discos de filtro
Elementos de filtro
Filtros de admisión
Filtros de agua
Filtros de agua potable
Filtros de aire
Filtros de automoción
Filtros de combustible
Filtros de descarga de bolsa
Filtros de laboratorio
Filtros de pintura
Filtros desechables
Filtros en línea
Filtros hidráulicos
Filtros magnéticos
Filtros médicos
Tamices de laboratorio
Market Scope
Industria de la alimentación y las bebidas
Industria de la automoción
Industria de la filtración y la separación
Industria de las pinturas, pigmentos, revestimientos
Industria de los plásticos
Industria de los revestimientos electrolíticos
Industria médica, de la atención sanitaria
Tratamiento, suministro de agua
Product Index
Boya Filtreleri
Filtre Diskleri
Filtre Elemanları
Filtre Kartuşları
Giriş Filtreleri
Hava Filtreleri
Hidrolik Filtreler
Laboratuvar Elekleri
Laboratuvar Filtreleri
Manyetik Filtreler
Otomobil Filtreleri
Su Filtreleri
Sıralı Filtreler
Tek Kullanımlık Filtreler
Ters Yıkamalı Filtreler
Tıbbi Filtreler
Yakıt Filtreleri
İçme Suyu Filtreleri
Market Scope
Boya, Pigment, Kaplama Endüstrisi
Filtrasyon ve Ayırma Endüstrisi
Gıda, İçecek Endüstrisi
Kaplama Endüstrisi
Otomotiv Endüstrisi
Plastik Endüstrisi
Su Arıtma, Temin
Tıp, Sağlık Sektörü
Product Index
공기 필터
물 필터
백 플러시 필터
식수 필터
실험실 필터
실험실용 체
연료 필터
유압 필터
의료 필터
인라인 필터
일회용 필터
자기 필터
자동차 필터
페인트 필터
필터 디스크
필터 엘리먼트
필터 카트리지
흡입구 필터
Market Scope
도금 산업
수질 관리, 수자원 공급
식음료 산업
여과 및 분리 산업
의료, 보건 산업
자동차 산업
페인트, 안료, 도장 산업
플라스틱 산업
Product Index
インラインフィルタ
エアフィルター
バックフラッシュフィルター
フィルターエレメント
フィルターカートリッジ
フィルターディスク
ペイントフィルター
ラボ用フィルター
使い捨てフィルター
医療用フィルター
吸気フィルター
実験用ふるい
水フィルター
油圧フィルター
燃料フィルター
磁気フィルター
自動車用フィルター
飲料水用フィルター
Market Scope
プラスチック業界
メッキ業界
医療、ヘルスケア業界
塗料、顔料、コーティング産業
水処理および関連製品
濾過および分離技術工業
自動車産業
食品、飲料業界