GVS Filter Technology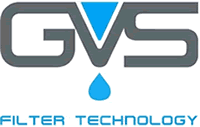 Exhibitor Profile
The GVS Group is one of the world's leading manufacturers of filters and components for applications in the Healthcare, Life Sciences, Automotive, Appliance, Safety, and Commercial & Industrial Filtration.
The Group's clear strategy towards internationalization, has led to the opening of 12 production facilities located in Italy, UK, Brazil, the United States, China and Romania, as well as offices in Russia, Turkey, Argentina, Japan, Korea. GVS currently have a workforce of over 2,700 people globally.
For 40 years, GVS has focused on innovation in its products range and production processes, constantly improving its development capacity to provide the best service and support for its clients.
Wide range of standard products
GVS produce a wide range of standard filters and components in all the divisions, these standard products support customers by eliminating the need for large investments to develop new products or improve existing processes.
All the GVS product range meet the highest quality standards required, even for very high tech or critical applications. Working at this level guarantees a high quality level for every product manufactured.
Personalized design.
Products / Markets
Product Index
Absorptionsfilter
Ansaugfilter
Filterbeutel
Filtermedienprüfung
Gasadsorption
Gasfilter
Geruchsbeseitigung
HEPA & ULPA Filterprüfung
Hepa-Filter
Kabinenfilter
Kraftstoff-Filtermedien
Laborfilter
Membranherstellung
Öl- und Benzinfilterprüfung
Market Scope
Automobilindustrie
Chemische Industrie
Filtrations- und Separationsindustrie
Halbleiterindustrie
Medizintechnik, Health Care Industrie
Pharmazeutische Industrie
Umweltschutz
Product Index
Absorption Filters
Cabin Air Filters
Filter Bags
Filter Media Testing
Fuel Filter Media
Gas Adsorption
Gas Filters
HEPA & ULPA Filter Testing
HEPA Filters
Intake Filters
Laboratory Filters
Membrane Manufacturing
Odor Removal
Oil- & Fuel Filter Testing
Market Scope
Automotive Industry
Chemical Industries
Environmental Protection
Filtration and Separation Industry
Medical, Health Care Industry
Pharmaceutical Industry
Semiconductor Industry
Product Index
入口过滤器
吸附式过滤器
实验室过滤器
无菌无尘空气过滤器测试
气体吸附
气体过滤器
汽车空调过滤器
燃油过滤器介质
石油和燃油过滤器
薄膜制作
过滤媒介测试
过滤袋
除味
高效粒子空气过滤器
Market Scope
 汽车工业
制药工业
化学工业
医疗卫生保健业
半导体工业
环境保护
过滤与分离工业
Product Index
"فلاتر هواء عالية الفاعلية ""هـيبا"" HEPA"
HEPA ULPA اختبار
Oil Fuel أجهزة إختبار الفلاتر
أكياس فلاتر
إزالة الروائح
اختبار تصفية وسائل الاعلام
امتصاص كيميائي للغازات
تصنيع الاسطوانات
فلاتر إمتصاص
فلاتر السحب الداخلي
فلاتر المحروقات
فلاتر المقصورات والحُجرات
فلاتر غازات
فلاتر مخبرية
Market Scope
الصناعات الدوائية
الصناعات الطبية والعناية الصحية
الصناعة الكيماوية
صناعات الفلترة وفصل المواد
صناعة أنصاف النواقل
صناعة الألبان
صناعة السيارات
Product Index
Adsorption de gaz
Désodorisation.
Fabrication de membranes
Filtres HEPA
Filtres de laboratoires
Filtres d'admission
Filtres à absorption
Filtres à air de cabines
Filtres à gaz
Filtres à huile et à carburant test
Médias de filtres à carburant
Sacs de filtres
Test de médias filtrants
Test des filtres HEPA et ULPA
Market Scope
Industrie automobile
Industrie chimique
Industrie de filtration et de séparation
Industrie des semi-conducteurs
Industrie laitière
Industrie médicale et de la santé
Industrie pharmaceutique
Product Index
Assorbimento gas
Filtri aria abitacolo
Filtri di aspirazione
Filtri di assorbimento
Filtri di laboratorio
Filtri gas
Filtri hepa
Mezzi filtranti carburante
Produzione membrana
Rimozione odori
Tasche filtri
Test di filtraggio HEPA&ULPA
Verifica mezzi filtranti
Verifica olio & filtro carburante
Market Scope
Protezione ambientale
Settore automobilistico
Settore chimico
Settore filtrazione e separazione
Settore industria dei semiconduttori
Settore medicale e sanità
Settore parafarmaceutico
Product Index
Adsorbcja gazu
Filtr ssący
Filtry HEPA
Filtry absorbcyjne
Filtry gazu
Filtry laboratoryjne
Kabinowe filtry powietrza
Media filtrów paliwa
Produkcja membran
Testowanie filtrów HEPA & ULPA
Testowanie filtrów oleju i paliwa
Testowanie mediów filtrów
Usuwanie zapachów
Worki filtracyjne
Market Scope
Filtrowanie i separacja
Ochrona zdrowia
Ochrona środowiska
Produkcja półprzewodników
Przemysł chemiczny
Przemysł farmaceutyczny
Przemysł samochodowy
Product Index
Adsorção de gases
Filtragem de óleo
Filtros absolutos (HEPA)
Filtros de absorção
Filtros de ar para cabines
Filtros de aspiração
Filtros de gases
Filtros para laboratório
Meios de filtragem de combustível
Produção de membranas
Remoção de odores
Sacos filtrantes
Teste de filtro HEPA e ULPA
Testes de meios filtrantes
Market Scope
Indústria automóvel
Indústria de filtragem e separação
Indústria de semicondutores
Indústria farmacêutica
Indústria leiteira
Indústria médica, cuidados de saúde
Indústrias químicas
Product Index
HEPA и ULPA фильтр тестирования
Абсорбционный фильтр
Адсорбция газа
Входные фильтры
Газовые фильтры
Изготовление мембран
Лабораторные фильтры
Нефть и проверка топливных фильтров
Тестирование Фильтрующие материалы
Устранение запахов
Фильтровальные мешки
Фильтрующий элемент топливного фильтра
Фильтры воздуха в кабине
Фильтры тонкой очистки
Market Scope
Автомобильная промышленность
Медицина, здравоохранение
Молочная промышленность
Отрасль фильтрации и сепарирования
Полупроводниковая промышленность
Фармацевтическая промышленность
Химическая промышленность
Product Index
Absorción de gas
Bolsas de filtro
Eliminación de olores
Fabricación de membranas
Filtros HEPA
Filtros de absorción
Filtros de aceite e da combustible test
Filtros de admisión
Filtros de aire de cabina
Filtros de gas
Filtros de laboratorio
HEPA y ULPA pruebas de filtros
Medios de filtros de combustible
Pruebas de medios filtrantes
Market Scope
Industria de la automoción
Industria de la filtración y la separación
Industria de los productos lácteos
Industria de los semiconductores
Industria farmacéutica
Industria médica, de la atención sanitaria
Industrias químicas
Product Index
Absorpsiyon Filtreleri
Filtre Torbaları
Filtre ortamı test
Filtresi Ortamı & Yakıt Filtreleri Test
Gaz Adsorpsiyonu
Gaz Filtreleri
Giriş Filtreleri
HEPA Filtreler
HEPA ve ULPA filtre testi
Kabin Hava Filtreleri
Koku Giderme
Laboratuvar Filtreleri
Membran Üretimi
Yakıt Filtresi Ortamı
Market Scope
Filtrasyon ve Ayırma Endüstrisi
Kimya Endüstrisi
Otomotiv Endüstrisi
Tıp, Sağlık Sektörü
Yarıiletken Endüstrisi
Çevre Koruma
İlaç Endüstrisi
Product Index
HEPA & ULPA 필터 테스트
HEPA 필터
가스 필터
가스 흡수
냄새 제거
분리막 제조
실험실 필터
여과재 테스트
연료 여과재
오일 및 연료 필터 테스트
캐빈 에어 필터
필터 백
흡수 필터
흡입구 필터
Market Scope
반도체 산업
여과 및 분리 산업
의료, 보건 산업
자동차 산업
제약 산업
화학 산업
환경 보호
Product Index
HEPAおよびULPAフィルターテスト
HEPAフィルター
オイルおよび燃料フィルター試験
ガスフィルター
ガス吸着
キャビン用エアフィルター
フィルターバッグ
ラボ用フィルター
吸収フィルター
吸気フィルター
濾過材試験
燃料フィルター媒体
膜製造
臭気除去
Market Scope
化学工業
医療、ヘルスケア業界
医薬品業界
半導体業界
濾過および分離技術工業
環境保護
自動車産業