Henkel AG & Co. KGaA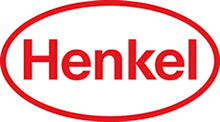 Exhibitor Profile
One Stop. Full scope.
Kompetente Lösungen für die Filterindustrie.
Henkel verfügt über die weltweit vielseitigste Palette an Kleb- und Dichtstoffen sowie Oberflächenbehandlung für Anwendungen in der Filterindustrie.
Unsere Kundennähe und Marktkenntnis ermöglichen die Entwicklung von Systemlösungen, die dazu beitragen, die Effizienz der Filterproduktion und die Qualität der Filter zu steigern.
All from a single source. Solutions for the Filter Industry.
Henkel and Sonderhoff present their products for filter production on a joint stand.
Henkel as a global leader in adhesives, sealants and surface treatment offers the world's most extensive portfolio of specialty materials for applications in filter industries. Excellent examples are Loctite EA 9452 and Technomelt AS 5115, food-safe adhesives approved according to EU 10 / 2011, EC No. 1935/2004 and the directives KTW and NSF 61, for bonding filters, for instance water, food and beverage filtration.
Sonderhoff, since 2017 part of Henkel AG & Co. KGaA, offers material, machine and contract manufacturing (SYSTEM 3) for automatic sealing, potting and gluing solutions. With the SMART-M dispensing cell, live demonstrated at the booth, the new foamed filter adhesive FERMADUR is applied to the inside of a filter frame precise to the contours. Due to the lower density of the adhesive, savings in quantity per filter and thus cost and weight savings on the component are achieved.
Our experts have in-depth knowledge of our customers' needs. This enables us to formulate unique solutions that contribute to the efficiency of filter manufacturing and the quality of filter products. We have the know-how for the appropriate material, the dosing systems and automation and offer individual solutions from a single source along the entire value chain of filter production.
Products / Markets
Product Index
Abwasserfilter
Abwasserfilter
Entsalzung
Filterbeutel
Filterverklebung
Hepa-Filter
Klebstoffe
Klebstoffspender
Meerwasserentsalzung
Nanofiltration
Schmelzklebstoffe
Trinkwasserfilter
Umkehrosmose
Vliesmaterialien, Meltblown
Wasserfilter
Ölfilter
Market Scope
Abwasserwirtschaft
Automobilindustrie
Bergbauindustrie
Chemische Industrie
Filtrations- und Separationsindustrie
Luft- und Raumfahrtindustrie
Milchindustrie / Molkerei
Mineralöl/Öl/Gasproduktion
Petrochemische Industrie
Wasserbehandlung, versorgung
Product Index
Adhesive Application for Filters
Adhesive Dispensers
Adhesives
Desalination
Drinking Water Filters
Effluent Filters
Filter Bags
HEPA Filters
Hot-Melt Type Adhesives
Nanofiltration
Nonwovens, Meltblown
Oil Filters
Reverse Osmosis
Sea Water Desalination
Waste Water Filters
Water Filters
Market Scope
Aerospace Industry
Automotive Industry
Chemical Industries
Dairy Industry
Filtration and Separation Industry
Mineral / Oil / Gas Production
Mining Industry
Petrochemical Industry
Waste Water Treatment
Water Treatment, Supply
Product Index
反渗透
废水过滤器
水过滤器
污水过滤器
海水淡化
滤油器
点胶机
热熔型粘合剂
熔喷无纺布
粘合剂
纳米过滤
脱盐
过滤器粘合应用
过滤袋
饮用水过滤器
高效粒子空气过滤器
Market Scope
 汽车工业
乳品加工业
化学工业
废水处理
水处理、供应
石化工业
矿产/石油/天然气业
航空航天业
过滤与分离工业
采矿业
Product Index
"فلاتر هواء عالية الفاعلية ""هـيبا"" HEPA"
أكياس فلاتر
الإمداد بالمواد الاصقة
البحر تحلية المياه
الفلترة الدقيقة
اللانسيج، تذويب وتنفيش
النضح العكسي
تحلية المياه
تطبيقات مواد لاصقة خاصة بالفلاتر
تطبيقات مواد لاصقة خاصة بالفلاتر
شريط لاصق مائع حراريا
فلاتر النفايات السائلة
فلاتر زيوت
فلاتر ماء
فلاتر ماء التصريف
فلاتر ماء الشرب
Market Scope
إنتاج المعادن والزيوت والغاز
التغذية بالمياه وتصريفها
الصناعة الإلكترونية والإلكترونيات الدقيقة
الصناعة البتروكيماوية
الصناعة الكيماوية
صناعات الفلترة وفصل المواد
صناعة التعدين
صناعة السيارات
صناعة الفضاء
معالجة مياه الصرف
Product Index
Adhésifs
Adhésifs pour application à chaud
Application d'adhésifs pour filtres
Desalination
Dessalement de l'eau de mer
Distributeurs d'adhésif
Filtres HEPA
Filtres pour eau potable
Filtres pour eau usées
Filtres à eau
Filtres à effluents
Filtres à huile
Nanofiltration
Non tissés, toiles soufflées à chaud
Osmose inversée
Sacs de filtres
Market Scope
Industrie automobile
Industrie aérospatiale
Industrie chimique
Industrie de filtration et de séparation
Industrie minière
Industrie pétrochimique
Industrie électronique et microélectrique
Productions minérales / pétrolière / du gaz
Traitement des eaux usées
Traitement d'eau, alimentation
Product Index
Applicazione collanti per filtri
Collanti
Collanti fusi
Desalinazione
Desalinazione acqua marina
Erogatori di collanti
Filtri acqua potabile
Filtri acque reflue
Filtri hepa
Filtri olio
Filtri per acqua
Filtro per effluente
Nanofiltrazione
Non tessuti, meltblown
Osmosi inversa
Tasche filtri
Market Scope
Produzioni minerali / petrolio / gas
Settore aerospaziale
Settore automobilistico
Settore caseario
Settore chimico
Settore filtrazione e separazione
Settore minerario
Settore petrolchimico
Trattamento acque reflue
Trattamento approvvigionamento acqua
Product Index
Aplikacja klejów do filtrów
Dozowniki klejów
Filtry HEPA
Filtry do wody pitnej
Filtry do wody pitnej
Filtry oleju
Filtry ściekowe
Filtry ścieków
Kleje
Kleje topliwe
Materiały nietkane, zgrzewalne
Nanofiltracja
Odsalanie
Odsalanie wody morskiej
Odwrócona osmoza
Worki filtracyjne
Market Scope
Filtrowanie i separacja
Oczyszczanie ścieków (waste water)
Przemysł chemiczny
Przemysł lotniczy
Przemysł mleczarski
Przemysł petrochemiczny
Przemysł samochodowy
Przemysł wydobywczy
Uzdatnianie wody i zaopatrzenie w wodę
Wydobycie minerałów, ropy i gazu
Product Index
Adesivos
Adesivos de cola termofusível
Aplicação de adesivos para filtros
Desalination
Distribuidores de adesivos
Filtros absolutos (HEPA)
Filtros de efluentes
Filtros de água
Filtros de água potável
Filtros de águas residuais
Filtros de óleo
Nanofiltração
Não-tecidos, fusão
Osmose inversa
Sacos filtrantes
Água do Mar Dessalinização
Market Scope
Electrónica, indústria microelectrónica
Indústria aeroespacial
Indústria automóvel
Indústria de filtragem e separação
Indústria mineira
Indústria petroquímica
Indústrias químicas
Produção mineral / óleo / gás
Tratamento de água de despejo
Tratamento de água, abastecimento
Product Index
Адгезивы (клеящие составы)
Водяные фильтры
Масляные фильтры
Нанесение клеящего состава для фильтров
Нанофильтрация
Нетканые материалы, плавление
Обратный осмос
Опреснения морской воды
Плавкие клеи
Сливные фильтры
Установка для нанесения клея
Фильтровальные мешки
Фильтры питьевой воды
Фильтры сточных вод
Фильтры тонкой очистки
опреснение
Market Scope
Авиакосмическая промышленность
Автомобильная промышленность
Горнодобывающая промышленность
Добыча минералов/ нефти/ газа
Нефтехимическая промышленность
Отрасль фильтрации и сепарирования
Очистка воды, водоснабжение
Очистка сточных вод
Химическая промышленность
Электроника, микроэлектроника
Product Index
Adhesivos
Adhesivos de tipo de fusión en caliente
Aplicación adhesiva para filtros
Bolsas de filtro
Desalination
Dispensadores de adhesivo
Filtros HEPA
Filtros de aceite
Filtros de agua
Filtros de agua potable
Filtros de agua residual
Filtros de efluente
Nanofiltración
Non-Wowens, Meltblown
Osmosis inversa
Sea Water Desalination
Market Scope
Industria aeroespacial
Industria de la automoción
Industria de la electrónica, microelectrónica
Industria de la filtración y la separación
Industria de la minería
Industria petroquímica
Industrias químicas
Producción de minerales / petróleo / gas
Tratamiento de aguas residuales
Tratamiento, suministro de agua
Product Index
Atıksu Filtreleri
Deniz Suyu Arıtma
Dokunmamış Mamuller, Meltblown
Filtre Torbaları
Filtrelerde Yapıştırıcı Uygulama
HEPA Filtreler
Isıyla Eriyen Yapıştırıcılar
Nanofiltrasyon
Su Filtreleri
Sıvı Atık Filtreleri
Ters Ozmos
Tuz Giderme
Yapıştırıcı Tabancaları
Yapıştırıcılar
Yağ Filtreleri
İçme Suyu Filtreleri
Market Scope
Atıksu Arıtma
Filtrasyon ve Ayırma Endüstrisi
Havacılık Endüstrisi
Kimya Endüstrisi
Madencilik Endüstrisi
Mineral / Petrol / Gaz Üretimi
Otomotiv Endüstrisi
Petrokimya Endüstrisi
Su Arıtma, Temin
Süt Endüstrisi
Product Index
HEPA 필터
나노 여과
멜트블로운 부직포
물 필터
속건성 접착제
식수 필터
역삼투
오수 필터
오일 필터
접착제
접착제 디스펜서
탈염
폐수 필터
필터 백
필터에 접착제 도포
해수 담수화
Market Scope
광물 / 석유 / 가스 생산
광업
석유화학 산업
수질 관리, 수자원 공급
여과 및 분리 산업
유제품 산업
자동차 산업
폐수 처리
항공우주 산업
화학 산업
Product Index
HEPAフィルター
オイルフィルター
ナノ濾過
フィルターバッグ
フィルター用接着剤塗布
ホットメルトタイプの接着剤
不織布, Meltblown
廃水フィルター
排水フィルター
接着剤
接着剤ディスペンサー
水フィルター
海水淡水化
脱塩
逆浸透
飲料水用フィルター
Market Scope
化学工業
水処理および関連製品
汚水処理
濾過および分離技術工業
石油化学工業
自動車産業
航空宇宙産業
酪農産業
鉱業
鉱物・石油・ガス生産