LENZING Technik GmbH Hall 7 / L12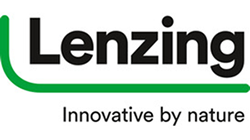 Exhibitor Profile
The Lenzing Technik GmbH specializes in the development and production of cutting-edge filtration systems for solid-liquid separation.
Coming from the chemical industry, the company has become a global technology leader in solid-liquid-filtration over the last 40 years in various industries.
The product portfolio in the cleaning technology ranges from simple bag filters, to special filters with high filtration areas, through to state-of-the-art, fully automatic and patented systems.
The aim is to constantly reduce filtration costs and to improve the purification process.
Products / Markets
Product Index
Abwasserfilter
Automatische Filter
Beutel-/Taschenfilter
Einwegfilter
Filteranlagen
Filterbeutel
Filterelemente
Filtergehäuse
Kantenelementfilter
Kerzenfilter
Kühlmittelfilter
Lackfilter
Membranen
Mikrofiltration
Rückspülfilter
Schmierölfilter
Trinkwasserfilter
Ölfilter
Market Scope
Automobilindustrie
Chemische Industrie
Farben-, Pigment-, Beschichtungsindustrie
Metallverarbeitende Industrie
Mineralöl/Öl/Gasproduktion
Oberflächentechnik
Petrochemische Industrie
Pharmazeutische Industrie
Textilindustrie
Zellstoff-, Papierindustrie
Product Index
Automatic Filters
Back Flush Filters
Bag Filters
Candle Filters
Coolant Filters
Disposable Filters
Drinking Water Filters
Edge Element Filters
Effluent Filters
Filter Bags
Filter Elements
Filter Housings
Filtration Plants
Lubrication Oil Filters
Membranes
Microfiltration
Oil Filters
Paint Filters
Market Scope
Automotive Industry
Chemical Industries
Metal Processing Industry
Mineral / Oil / Gas Production
Paint, Pigments, Coatings Industry
Petrochemical Industry
Pharmaceutical Industry
Plating Industry
Pulp, Paper Industry
Textile Industry
Product Index
一次性过滤器
冷却液过滤器
微孔过滤
污水过滤器
润滑油过滤器
滤壳
滤油器
滤芯
漆雾过滤器
烛形过滤器
自动过滤器
袋式平槽过滤器
袋式过滤器
边缘元件过滤器
过滤袋
过滤设备
隔膜
饮用水过滤器
Market Scope
 汽车工业
制药工业
化学工业
油漆、颜料、涂料工业
电镀工业
石化工业
矿产/石油/天然气业
纸浆、造纸工业
纺织工业
金属加工业
Product Index
أكياس فلاتر
أكياس فلترة
أكياس فلترة للدفق العالي
اسطوانات
الفلترة الميكروية
تصفية العلب
فلاتر آلية
فلاتر احادية الإستعمال
فلاتر الزوايا الحادة
فلاتر النفايات السائلة
فلاتر تشحيم وتزييت
فلاتر دهانات
فلاتر زيوت
فلاتر سائل التبريد
فلاتر طولانية
فلاتر ماء الشرب
قطع فلاتر
وحدات فلترة
Market Scope
إنتاج المعادن والزيوت والغاز
الصناعات الدوائية
الصناعة البتروكيماوية
الصناعة الكيماوية
الصناعة النسيجية
الصناعة الورقية
صناعة الدهانات والصبغات والتلبيس
صناعة السيارات
صناعة الصفيح
صناعة معالجة المعادن
Product Index
Eléments de filtre
Filtres automatiques
Filtres de fluide réfrigérant
Filtres d'éléments de bords
Filtres en forme de bougie
Filtres jetables
Filtres pour eau potable
Filtres à effluents
Filtres à huile
Filtres à huile de lubrifaction
Filtres à pentures
Filtres à sacs
Installation de filtration
Les boîtiers de filtre
Membranes
Microfiltration
Sacs de filtres
Sacs de filtres de décolmatage
Market Scope
Industrie automobile
Industrie chimique
Industrie de la pâte de cellulose et du papier
Industrie de peintures, pigments et revêtements
Industrie des placages
Industrie métallurgique
Industrie pharmaceutique
Industrie pétrochimique
Industrie textile
Productions minérales / pétrolière / du gaz
Product Index
Alloggiamenti filtro
Elementi filtranti
Filtri a tasche
Filtri acqua potabile
Filtri automatici
Filtri candele
Filtri di risciacquo
Filtri elemento bordo
Filtri monouso
Filtri olio
Filtri olio lubrificante
Filtri per pittura
Filtri refrigeranti
Filtro per effluente
Impianti di filtraggio
Membrane
Microfiltrazione
Tasche filtri
Market Scope
Produzioni minerali / petrolio / gas
Settore automobilistico
Settore chimico
Settore industria dell carta e della cellulosa
Settore industria galvanica
Settore industria tessile
Settore lavorazione metallo
Settore parafarmaceutico
Settore petrolchimico
Settore pitture, pigmenti e rivestimenti
Product Index
Elementy filtra
Filtry automatyczne
Filtry chłodziwa
Filtry ciśnieniowe
Filtry do wody pitnej
Filtry jednorazowe
Filtry krawędziowe
Filtry oleju
Filtry oleju smarowego
Filtry powlekane
Filtry workowe
Filtry ściekowe
Filtry świecowe
Membrany
Mikrofiltracja
Obudowy filtrów
Urządzenia filtracyjne
Worki filtracyjne
Market Scope
Obróbka metali
Produkcja farb i lakierów
Przemysł celulozowo-papierniczy
Przemysł chemiczny
Przemysł farmaceutyczny
Przemysł petrochemiczny
Przemysł platerniczy
Przemysł samochodowy
Przemysł tekstylny
Wydobycie minerałów, ropy i gazu
Product Index
Carcaças de Filtro
Elementos filtrantes
Filtros automáticos
Filtros de efluentes
Filtros de elementos de cantos
Filtros de saco
Filtros de saco de águas residuais
Filtros de tinta
Filtros de velas
Filtros de água potável
Filtros de óleo
Filtros de óleo lubrificante
Filtros descartáveis
Filtros para líquidos de refrigeração
Instalações de filtração
Membranas
Microfiltração
Sacos filtrantes
Market Scope
Indústria automóvel
Indústria da galvanização
Indústria de processamento de metal
Indústria farmacêutica
Indústria petroquímica
Indústria têxtil
Indústrias químicas
Pasta, indústria do papel
Pintura, pigmentos, indústria de revestimentos
Produção mineral / óleo / gás
Product Index
Автоматические фильтры
Корпуса фильтров
Масляные фильтры
Мембраны
Микрофильтрование
Одноразовые фильтры
Охлаждающие фильтры
Рукавные проточные фильтры
Рукавные фильтры
Свечевые фильтры
Сливные фильтры
Фильтрационные установки
Фильтровальные мешки
Фильтрующие элементы
Фильтры краевого элемента
Фильтры красок
Фильтры питьевой воды
Фильтры смазочного масла
Market Scope
Автомобильная промышленность
Бумажная промышленность
Гальванотехническая промышленность
Добыча минералов/ нефти/ газа
Лакокрасочная промышленность
Металлообрабатывающая промышленность
Нефтехимическая промышленность
Текстильная промышленность
Фармацевтическая промышленность
Химическая промышленность
Product Index
Bolsas de filtro
Elementos de filtro
Filtro de Viviendas
Filtros automáticos
Filtros de aceite
Filtros de aceite de lubricación
Filtros de agua potable
Filtros de bolsa
Filtros de descarga de bolsa
Filtros de efluente
Filtros de elementos de borde
Filtros de pintura
Filtros de refrigerante
Filtros de vela
Filtros desechables
Membranas
Microfiltración
Plantas de filtración
Market Scope
Industria de la automoción
Industria de la pasta de madera, el papel
Industria de las pinturas, pigmentos, revestimientos
Industria de los revestimientos electrolíticos
Industria de procesamiento de metales
Industria farmacéutica
Industria petroquímica
Industria textil
Industrias químicas
Producción de minerales / petróleo / gas
Product Index
Arıtma İstasyonları
Boya Filtreleri
Filtre Elemanları
Filtre Gövdeleri
Filtre Torbaları
Kenar Elemanlı Filtreler
Membranlar
Mikrofiltrasyon
Mum Filtreler
Otomatik Filtreler
Soğutucu Filtreler
Sıvı Atık Filtreleri
Tek Kullanımlık Filtreler
Ters Yıkamalı Filtreler
Torba Filtreler
Yağ Filtreleri
Yağlama Yağı Filtreleri
İçme Suyu Filtreleri
Market Scope
Boya, Pigment, Kaplama Endüstrisi
Kaplama Endüstrisi
Kimya Endüstrisi
Metal İşleme Endüstrisi
Mineral / Petrol / Gaz Üretimi
Otomotiv Endüstrisi
Petrokimya Endüstrisi
Selüloz, Kağıt Endüstrisi
Tekstil Endüstrisi
İlaç Endüstrisi
Product Index
냉각수 필터
모서리 요소 필터
백 플러시 필터
백 필터
분리막
식수 필터
오수 필터
오일 필터
윤활유 필터
일회용 필터
자동 필터
정밀 여과
정수 처리장
캔들 필터
페인트 필터
필터 백
필터 엘리먼트
필터 하우징
Market Scope
광물 / 석유 / 가스 생산
금속 가공 산업
도금 산업
석유화학 산업
섬유 산업
자동차 산업
제약 산업
제지, 종이 산업
페인트, 안료, 도장 산업
화학 산업
Product Index
エッジ要素フィルター
オイルフィルター
キャンドルフィルター
クーラントフィルター
バックフラッシュフィルター
バッグフィルター
フィルターエレメント
フィルターハウジング
フィルターバッグ
ペイントフィルター
使い捨てフィルター
排水フィルター
潤滑油フィルター
濾過設備
精密濾過
膜
自動フィルター
飲料水用フィルター
Market Scope
パルプ、製紙業界
メッキ業界
化学工業
医薬品業界
塗料、顔料、コーティング産業
石油化学工業
繊維業界
自動車産業
金属加工業界
鉱物・石油・ガス生産