wbr Rohr- und Bauelemente GmbH Hall 8 / A20

Exhibitor Profile
Die wbr GmbH ist der technologisch führende Anbieter von Rohren für Bauanwendungen, sowie vor Industrielösungen und zur Filterherstellung.
Durch eine Vielzahl an Formen und Größen, sowie von unterschiedlichen Lochungen, unterstützen unsere Rohre den jeweiligen Prozess. Bei unseren Stützrohren steht die Materialeinsparung an erster Stelle.
wbr GmbH is the most technologically advanced supplier of pipes for construction use, as well as for industrial solutions and filter manufacturing.
The availability of a lager number of shapes and sizes, as well as different slotting, means that our pipes can be used to support the relvant processes. Weight reduction is our goal.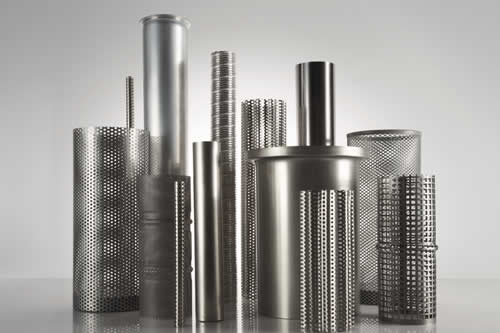 Products / Markets
Product Index
Filterpatronen
Röhrenfilter
Market Scope
Eisen-, Stahlherstellung
Filtrations- und Separationsindustrie
Luft- und Raumfahrtindustrie
Product Index
Filter Cartridges
Tube Filters
Market Scope
Aerospace Industry
Filtration and Separation Industry
Iron, Steel Manufacturing
Market Scope
صناعات الفلترة وفصل المواد
صناعة الحديد والصلب
صناعة الفضاء
Product Index
Cartouches de filtres
Filtres à tubes
Market Scope
Industrie aérospatiale
Industrie de filtration et de séparation
Sidérurgie
Product Index
Cartucce filtri
Filtri per tubi
Market Scope
Produzione ferro e acciaio
Settore aerospaziale
Settore filtrazione e separazione
Product Index
Filtry rurowe
Wkłady filtra
Market Scope
Filtrowanie i separacja
Przemysł hutniczy
Przemysł lotniczy
Product Index
Cartuchos filtrantes
Filtros de tubos
Market Scope
Fabrico de ferro, aço
Indústria aeroespacial
Indústria de filtragem e separação
Product Index
Трубные фильтры
Фильтрующие патроны
Market Scope
Авиакосмическая промышленность
Отрасль фильтрации и сепарирования
Производство железа, стали
Product Index
Cartuchos de filtro
Filtros de tubo
Market Scope
Fabricación de hierro, acero
Industria aeroespacial
Industria de la filtración y la separación
Product Index
Filtre Kartuşları
Tüp Filtreler
Market Scope
Demir, Çelik Üretimi
Filtrasyon ve Ayırma Endüstrisi
Havacılık Endüstrisi
Market Scope
여과 및 분리 산업
철, 철강 제조
항공우주 산업