Anton Paar Germany GmbH Hall 8 / F46

Exhibitor Profile
Die Partikel- und Oberflächenanalyse ist eine wichtige Methode für die erfolgreiche Entwicklung neuer Materialien für die Filter- und Separationstechnik.
Anton Paar stellt Messgeräte zur schnellen, effizienten und umfassenden Charakterisierung von Pulvern, porösen Materialien, Dispersionen und Polymeren her. Zu den Parametern gehören die Partikelgröße, Porengröße, Form der Partikel, interne Struktur, Rauheit, Härte, Widerstand, Zetapotenzial, spezifische Oberfläche, aktive Oberfläche, Dichte, Fließverhalten und viele mehr. Anton Paar bietet Ihnen die passende Instrumente sowohl für die Qualitätssicherung als auch für die Forschung & Entwicklung – das weltweit umfassendste Portfolio für Partikelcharakterisierung – und Oberflächencharakterisierung aus einer Hand.
Anton Paar unterstützt Sie weltweit. Mit einem international geschulten Vertriebs- und Serviceteam realisieren wir für unsere Anwender einen einheitlichen Service und Support für den verlässlichen Betrieb Ihrer Messgeräte. Messvorschriften, Kalibrierungen und Wartungsstandards sind international vergleichbar. Sie erlauben eine hohe Genauigkeit und Reproduzierbarkeit von Daten an unterschiedlichen Produktions- und Forschungsstandorten.
Particle and surface analysis is an important method for the successful development of new materials for filtration and separation technologies.
Anton Paar manufactures measuring instruments for the fast, efficient and comprehensive characterization of powders, porous materials, dispersions and polymers. Parameters such as particle size, pore size, particle shape, internal structure, roughness, hardness, resistance, zeta potential, specific surface area, active surface area, density, flow behavior can be determined. Anton Paar offers you the right instruments for quality assurance as well as for research & development. Find out the world's most comprehensive portfolio for particle characterization and surface characterization from a single source.
Anton Paar supports you worldwide. With an internationally trained sales and service team, we realize for our users a uniform service and support for the reliable operation of your measuring instruments. Measurement regulations, calibrations and maintenance standards are internationally comparable. They allow a high degree of accuracy and reproducibility of data at different production and research lab locations.
Products / Markets
Product Index
Analytische Messtechnik
Gasadsorption
In-Line Qualitätskontrolle/Prozesskontrolle
Laserbeugung
Materialüberwachung / Monitoring
Messinstrumente
Nanopartikelanalyse
Nanopartikelmessung
Oberflächenanalysegeräte
Partikelanalysemethoden
Partikelgrößenanalyse
Partikelgrößenverteilungsanalyse
Porengrößenmessgerät
Poröse Filtermittel
Poröse Keramik
Zetapotentialbestimmung
Market Scope
Automobilindustrie
Bauindustrie
Chemische Industrie
Farben-, Pigment-, Beschichtungsindustrie
Filtrations- und Separationsindustrie
Keramik-, Glasindustrie
Lebensmittel-,Getränkeindustrie
Mineralöl/Öl/Gasproduktion
Petrochemische Industrie
Pharmazeutische Industrie
Product Index
Analytical Instruments
Gas Adsorption
In-line quality control / process control
Laser Diffraction
Material Monitoring
Measurement Instruments
Nanoparticle Analysis
Nanoparticle Measurement
Particle Measuring Methods
Particle Size Analysis
Particle Size Distribution Analysis
Pore Size Meter
Porous Ceramics
Porous Filter Media
Surface Analysers
Zeta Potential Measurement
Market Scope
Automotive Industry
Building & Construction Services
Ceramic, Glass Industry
Chemical Industries
Filtration and Separation Industry
Food, Beverage Industry
Mineral / Oil / Gas Production
Paint, Pigments, Coatings Industry
Petrochemical Industry
Pharmaceutical Industry
Product Index
测量仪器
ζ 电动电势测量
分析仪器
在线质量控制/过程控制
多孔性陶瓷
多孔过滤器介质
孔径分析仪
气体吸附
激光衍射
物质监测
纳米颗粒分析
纳米颗粒测量
表面分析仪
颗粒大小分布分析
颗粒大小分析
颗粒测量方法
Market Scope
 汽车工业
制药工业
化学工业
建筑与施工服务业
油漆、颜料、涂料工业
石化工业
矿产/石油/天然气业
过滤与分离工业
陶瓷、玻璃工业
食品、饮料工业
Product Index
أدوات القياس
إنحرافات ليزيرية
التحاليل
امتصاص كيميائي للغازات
تحاليل الأجسام الدقيقة
تحليل الجسيمات الصفائحية
تحليل السطوح
حجم المسام محلل
سيراميك مثقب
طرق قياس الجسيمات
في خط مراقبة الجودة / التحكم في العمليات
قياس إحتمالات زيتا
قياس الأجسام الدقيقة
مراقبة المواد
مواد تثقيب الفلاتر
موزع أحجام الجسيماتالتحاليل
Market Scope
إنتاج المعادن والزيوت والغاز
الصناعات الدوائية
الصناعات الغذائية وصناعة المشروبات
الصناعة البتروكيماوية
الصناعة الكيماوية
خدمات البناء والإنشاء
صناعات الفلترة وفصل المواد
صناعة الدهانات والصبغات والتلبيس
صناعة الزجاج والفخار / السيراميك
صناعة السيارات
Product Index
Adsorption de gaz
Analyse de distribution de tailles de particules
Analyse de nanoparticules
Analyse de tailles de particules
Analyseur de taille des pores
Analyseurs de surfaces
Contrôle de la qualité / contrôle en ligne processus
Céramiques poreuses
Diffraction laser
Instruments analytiques
Instruments de mesure
Mesures de nanoparticules
Mesures de potentiel Zeta
Médias de filtres poreux
Méthodes de mesures de particules
surveillance de matériel
Market Scope
Industrie automobile
Industrie chimique
Industrie de filtration et de séparation
Industrie de la céramique et du verre
Industrie de peintures, pigments et revêtements
Industrie du bâtiment et de la construction
Industrie pharmaceutique
Industrie pétrochimique
Industries alimentaires et des boissons
Productions minérales / pétrolière / du gaz
Product Index
Analisi dimensione particelle
Analisi distribuzione dimensione particelle
Analisi nanoparticelle
Analizzatore delle superfici
Assorbimento gas
Ceramica porosa
Controllo materiali
Controllo qualità in linea/ Controllo processo
Diffrazione laser
Metodi di misurazione particelle
Mezzi filtranti porosi
Misuratore dimensioni pori
Misurazione nanoparticelle
Misurazione potenziale zeta
Strumenti analitici
Strumenti di misura
Market Scope
Produzioni minerali / petrolio / gas
Servizi settore edile
Settore alimenti e bevande
Settore automobilistico
Settore ceramica e vetro
Settore chimico
Settore filtrazione e separazione
Settore parafarmaceutico
Settore petrolchimico
Settore pitture, pigmenti e rivestimenti
Product Index
Adsorbcja gazu
Analiza nanocząsteczek
Analiza rozkładu wielkości cząsteczek
Analiza rozmiaru cząsteczek
Analizatory powierzchni
Ceramika porowata
Dyfrakcja laserowa
Kontrola jakości filtrów połączonych szeregowo/ Kontrola procesu
Media filtrów porowatych
Metody pomiaru cząsteczek
Monitorowanie materiału
Narzędzia analityczne
Pomiar nanocząsteczek
Pomiar potencjału zeta
Pomiar wielkości porów
Przyrządy pomiarowe
Market Scope
Filtrowanie i separacja
Produkcja farb i lakierów
Produkcja szkła i ceramiki
Przemysł budowlany
Przemysł chemiczny
Przemysł farmaceutyczny
Przemysł petrochemiczny
Przemysł samochodowy
Przemysł spożywczy
Wydobycie minerałów, ropy i gazu
Product Index
Adsorção de gases
Analisador de tamanho de poros
Analisadores de superfície
Análise da dimensão das partículas
Análise da distribuição da dimensão das partículas
Análise de nanopartículas
Cerâmica porosa
Determinação do potencial zeta
Difracção laser
Instrumentos analíticos
Instrumentos de Medição
Medição de nanopartículas
Meios de filtragem porosa
Métodos de medição de partículas
Na linha de controle de qualidade / controle de processo
monitoramento de materiais
Market Scope
Cerâmica, indústria vidreira
Indústria alimentar, de bebidas
Indústria automóvel
Indústria de filtragem e separação
Indústria farmacêutica
Indústria petroquímica
Indústrias químicas
Pintura, pigmentos, indústria de revestimentos
Produção mineral / óleo / gás
Serviços de fabrico & construção
Product Index
Адсорбция газа
Анализ наночастиц
Анализ размеров частиц
Анализаторы поверхностей
Аналитические инструменты
В он-лайн контроля качества / управление процессом
Измерение наночастиц
Измерение электрохимического потенциала
Инструменты для измерения
Лазерная дифракция
Материал мониторинг
Пор по размерам анализатора
Пористая керамика
Пористый фильтрующий материал
Размер частиц Анализ
Способы измерения частиц
Market Scope
Автомобильная промышленность
Добыча минералов/ нефти/ газа
Керамическая, стекольная промышленность
Лакокрасочная промышленность
Нефтехимическая промышленность
Отрасль фильтрации и сепарирования
Производство продуктов питания и напитков
Строительство жилых и общественных зданий
Фармацевтическая промышленность
Химическая промышленность
Product Index
Absorción de gas
Analizador de tamaño de poro
Analizadores de superficie
Análisis de distribución de formas de partículas
Análisis de formas de particulas.
Análisis de nanopartículas
Cerámica porosa
Control de calidad / control de procesos en línea
Difracción láser
Instrumentos analíticos
Instrumentos de medida
Medición de nanopartículas
Medición de potencial Zeta
Medios de filtros porosos
Métodos de medición de partículas
monitoreo del Material
Market Scope
Industria de la alimentación y las bebidas
Industria de la automoción
Industria de la cerámica y el cristal
Industria de la filtración y la separación
Industria de las pinturas, pigmentos, revestimientos
Industria farmacéutica
Industria petroquímica
Industrias químicas
Producción de minerales / petróleo / gas
Servicios de edificación y construcción
Product Index
Ölçü Aletleri
Analitik Cihazlar
Gaz Adsorpsiyonu
Gözenek Boyutu Ölçüm Cihazı
Gözenekli Filtre Ortamı
Gözenekli Seramikler
In-line kalite kontrol / proses kontrol
Lazer Difraksiyon
Malzeme izleme
Nanopartikül Analizi
Nanopartikül Ölçümü
Partikül Boyut Dağılımı Analizi
Partikül Boyutu Analizi
Partikül Ölçüm Yöntemleri
Yüzey Analizi
Zeta Potansiyeli Ölçümü
Market Scope
Bina ve İnşaat Hizmetleri
Boya, Pigment, Kaplama Endüstrisi
Filtrasyon ve Ayırma Endüstrisi
Gıda, İçecek Endüstrisi
Kimya Endüstrisi
Mineral / Petrol / Gaz Üretimi
Otomotiv Endüstrisi
Petrokimya Endüstrisi
Seramik, Cam Endüstrisi
İlaç Endüstrisi
Product Index
가스 흡수
기공도 측정기
나노 입자 분석
나노 입자 측정
다공질 세라믹
다공질 여과재
레이저 회절
분석 장치
인라인 품질 관리/공정 관리
입자 측정 방법
입자 크기 분석
입자 크기 분포 분석
재료 모니터링
제타 전위 측정
측정 기기
표면 분석
Market Scope
건축 및 건설 용역
광물 / 석유 / 가스 생산
석유화학 산업
세라믹, 유리 산업
식음료 산업
여과 및 분리 산업
자동차 산업
제약 산업
페인트, 안료, 도장 산업
화학 산업
Product Index
インライン品質管理・プロセス制御
ガス吸着
ゼータ電位測定
ナノ粒子分析
ナノ粒子測定
レーザー回折
分析機器
多孔質セラミックス
多孔質フィルターメディア
材料モニタリング
測定器
粒子径分析
粒子測定方法
粒度分布分析
細孔径測定器
表面分析装置
Market Scope
セラミック、ガラス産業
化学工業
医薬品業界
塗料、顔料、コーティング産業
建築・建設業
濾過および分離技術工業
石油化学工業
自動車産業
鉱物・石油・ガス生産
食品、飲料業界
Conference Presentation/s
Differentiating membranes and filter materials by capillary flow porometry and electro-kinetic properties
Tba*, M. Kalmutzki, Anton Paar Germany GmbH, Germany
Learn more at FILTECH 2022 Conference
Mechanical filters or membranes are devices that use porous media, such as paper, foams, synthetic fibers, cotton, or spun fiberglass, to remove solid particles and other contaminants in applications requiring clean streams of gases or liquids.
We present technical solutions that can measure and analyze (1) the pore characteristics of materials used in different filtering applications from contaminant removal to medical devices and electronic fabrication; and (2) the net surface charge by means of the zeta potential, which is a powerful tool for additional analysis of the efficiency of surface functionalization, modification, and aging processes.
This presentation compares and contrasts the results for different filter types or modification types. On the one hand, two similar looking filters used for contaminants removal from an in-house air source are compared. On the other hand, a ceramic filter for water treatment and bacteria removal is investigated. Targeted surface modifications are focused on an extension for virus removal...
Images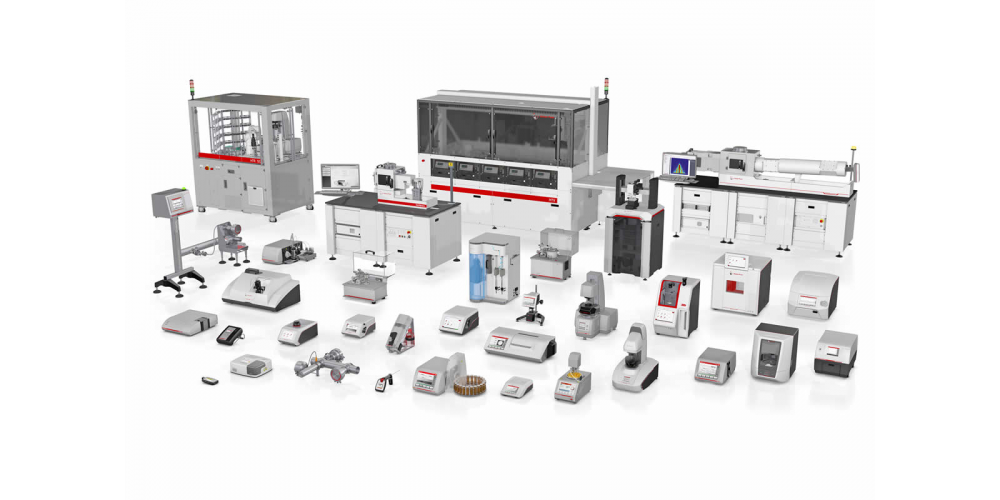 Anton Paar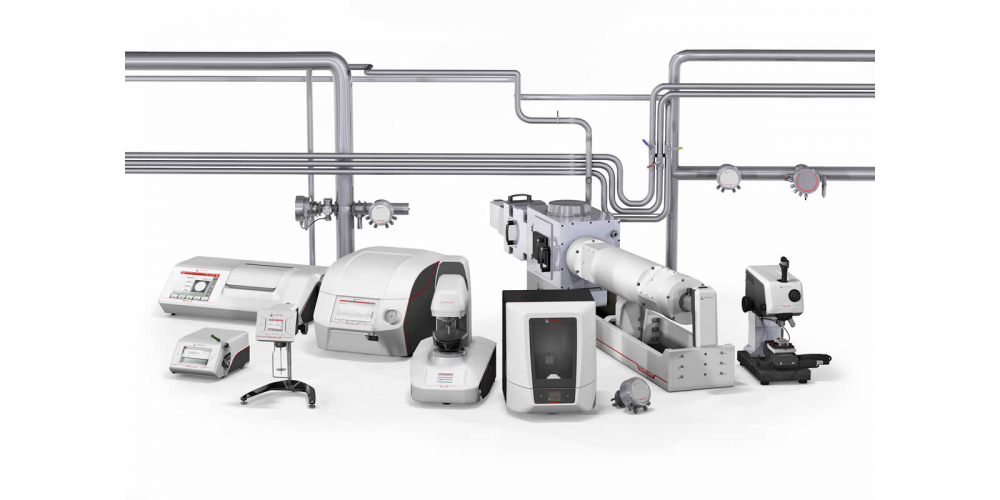 Anton Paar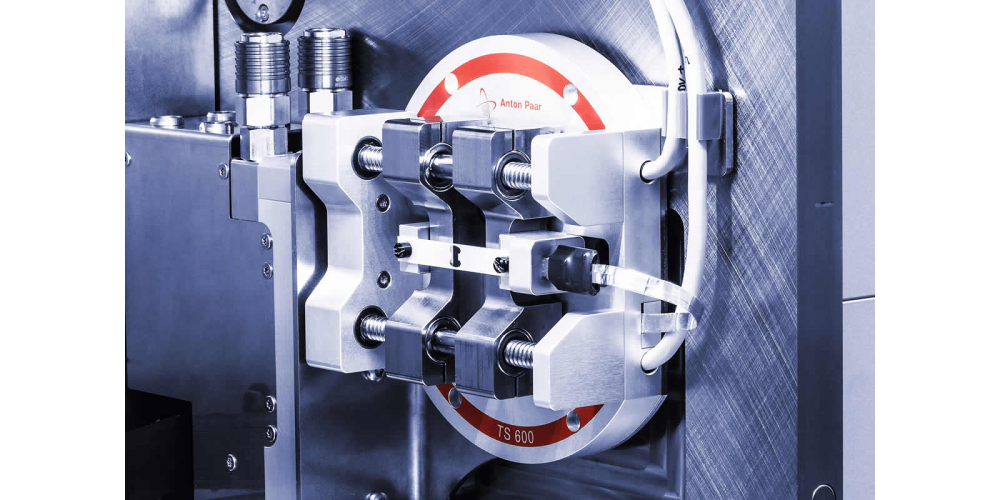 Anton Paar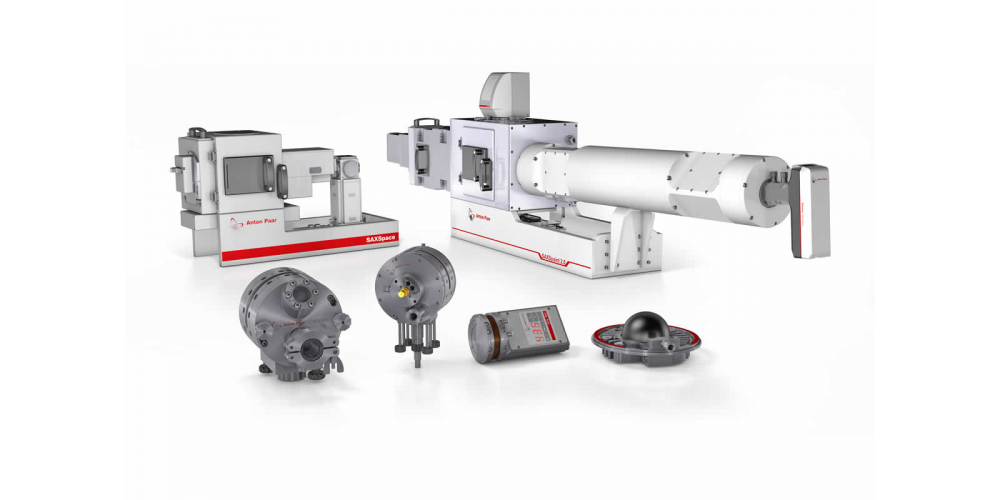 Anton Paar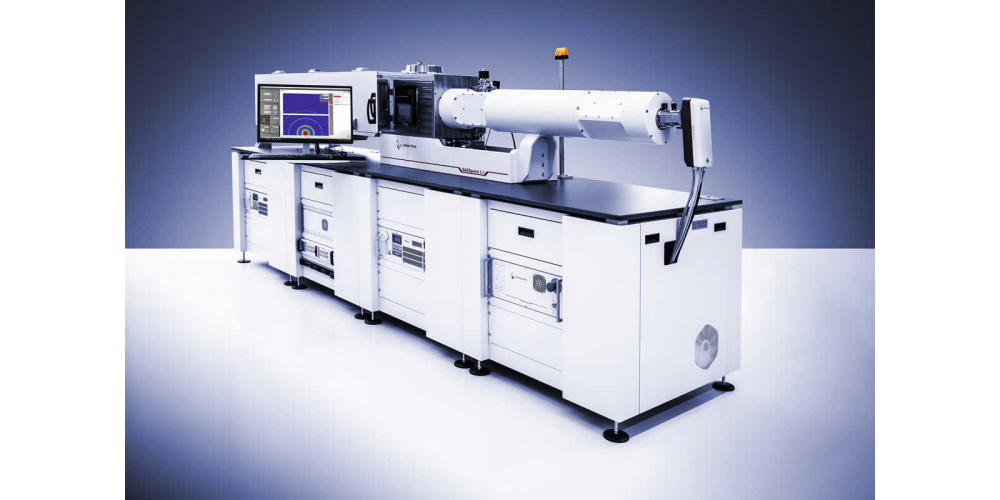 Anton Paar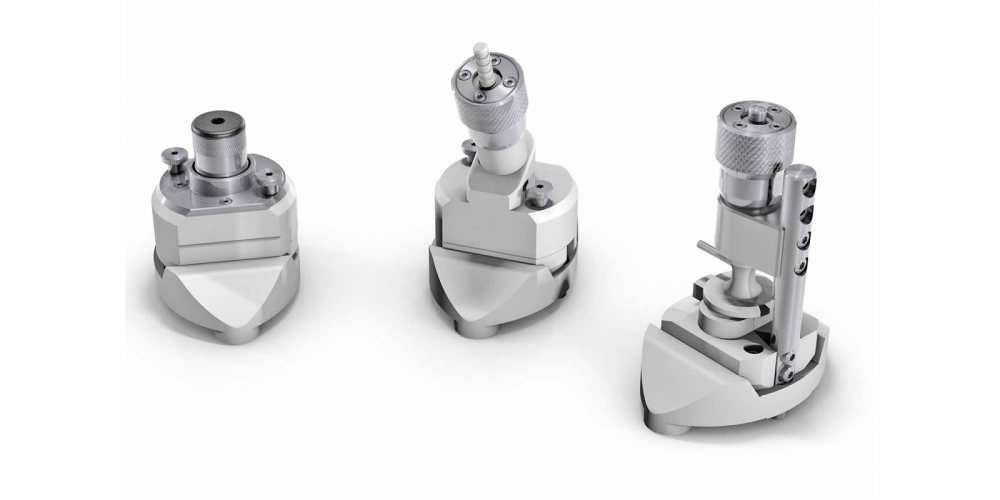 Anton Paar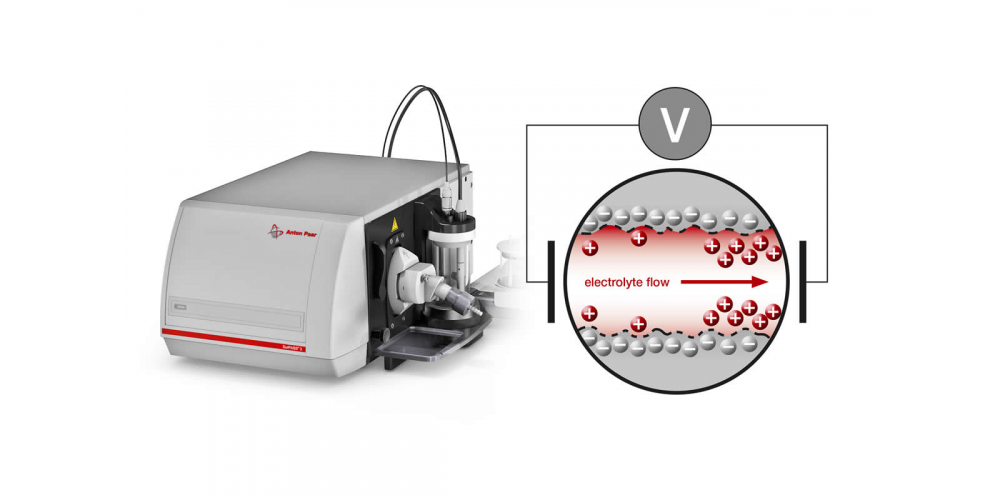 Anton Paar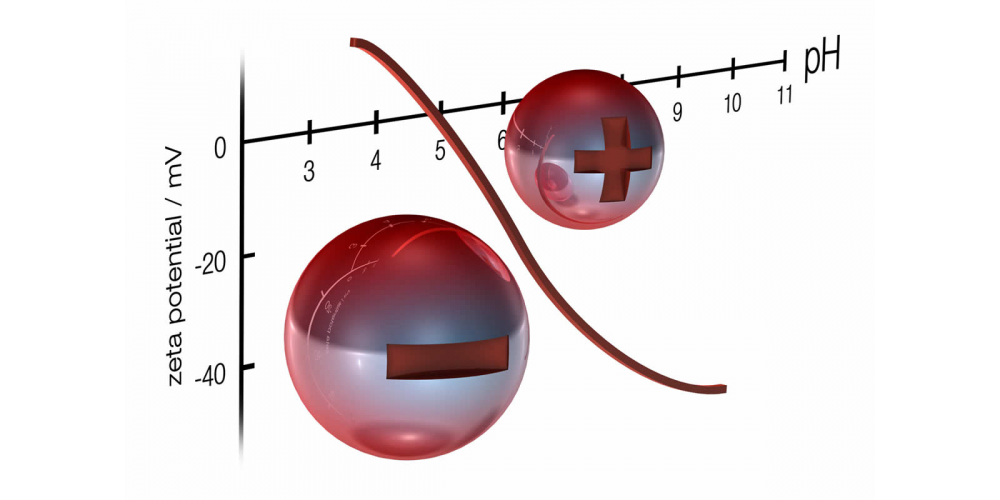 Anton Paar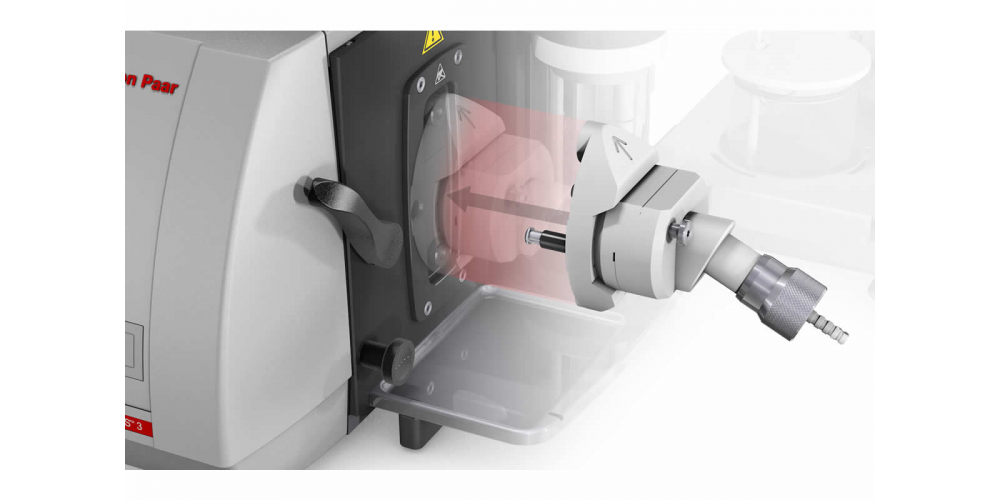 Anton Paar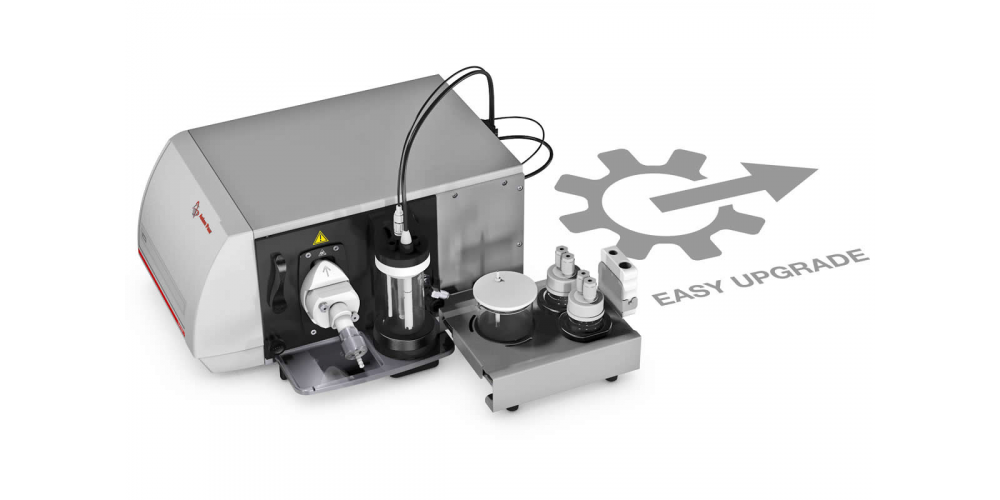 Anton Paar