Filtrieren&Separieren / Vulkan-Verlag Hall 7 / M48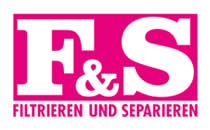 Exhibitor Profile
F&S - Filtrieren und Separieren is the only German magazine presenting products and developments in the area of filtration and separation industry.
With its contents focused on practical applications F&S reports exclusively about new products, processes and apparatus and their usage. The magazine also considers market trends and the internal transformation occurring within companies. F&S reaches users of filtration and separa­tion technologies in Germa­ny and many neighbouring countries. See also our special, annual, English-language publication, the "F&S-International Edition", distributed worldwide.
NEW: don't miss the bilingual "Global Guide of the Filtration and Separation Industry", which gets published every two years in English and German. The next "Global Guide of Filtration and Separation Industry" will come out in Spring 2022 and provides worldwide company presentations in print and in a new online format.
Products / Markets
Market Scope
Filtrations- und Separationsindustrie
Market Scope
Filtration and Separation Industry
Market Scope
صناعات الفلترة وفصل المواد
Market Scope
Industrie de filtration et de séparation
Market Scope
Settore filtrazione e separazione
Market Scope
Indústria de filtragem e separação
Market Scope
Отрасль фильтрации и сепарирования
Market Scope
Industria de la filtración y la separación
Market Scope
Filtrasyon ve Ayırma Endüstrisi