Härdi AG Hall 8 / A29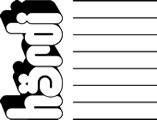 Exhibitor Profile
Als grösster Filtervlies Produzent in der Schweiz verfügen wir über eigene Produktionsanlagen, Qualitätsprüfung, Forschungs- & Entwicklungsabteilung.
Anwendungsgebiete bis jetzt für unser Vlies sind:
Heizungs-, Lüftungs- und Klimatechnik
Oberflächenbeschichtigungs-, und Lackierindustrie
Gasturbinen, Kompressoren, Vakuumpumpe
Staubsauger und weitere Industrie- & Haushaltgeräte - ATEX Filter (leitfähige Filter) für explosionsgefährdete Atmosphären.
Trinkwasser und Hoch-Temperatur-Filter
As the largest producer of filter fleece in Switzerland we have our own production facilities, quality inspection,research and development department.
Areas of application for our nonwovens-filters are:
Heating, ventilation and air-conditioning systems
Compressor and vacuum pumps
Paint booth industry, surface coating and cooling gas turbines
Vacuum cleaners and other industry- & household appliances
ATEX Filter (conductive Filter) for potentially explosive atmospheres
Drinking water and high temperature filters
Products / Markets
Product Index
Abscheider - Öl/Dunst
Abscheider - Öl/Wasser
Abscheider – Fest/Flüssig
Coalescer Medien
Dunstabscheider
Filtermedien
Filtermedien f. Flüssigkeiten
Filtermedien f. Gase
Lackfilter
Luftfilter
Luftfiltermedien
Staub-/Tropfenfilter
Tropfenabscheider
Vliesmaterialien
Wasserfilter
Market Scope
Abwasserwirtschaft
Automobilindustrie
Farben-, Pigment-, Beschichtungsindustrie
Filtrations- und Separationsindustrie
Lebensmittel-,Getränkeindustrie
Medizintechnik, Health Care Industrie
Mineralöl/Öl/Gasproduktion
Umweltschutz
Product Index
Air Filter Media
Air Filters
Coalescer Media
Demisters
Dust/Mist Filters
Filter Media
Filter Media for Gases
Filter Media for Liquids
Mist Collectors
Nonwovens
Paint Filters
Separators - Oil/Mist
Separators - Oil/Water
Separators - Solid/Liquid
Water Filters
Market Scope
Automotive Industry
Environmental Protection
Filtration and Separation Industry
Food, Beverage Industry
Medical, Health Care Industry
Mineral / Oil / Gas Production
Paint, Pigments, Coatings Industry
Waste Water Treatment
Product Index
分离器 固体/液体
分离器 油/水
分离器 - 油/雾
尘/雾过滤器
无纺布
气体过滤器介质
水过滤器
液体过滤器介质
漆雾过滤器
空气过滤器
空气过滤器介质
聚结器介质
过滤介质
除雾器
集雾器
Market Scope
 汽车工业
医疗卫生保健业
废水处理
油漆、颜料、涂料工业
环境保护
矿产/石油/天然气业
过滤与分离工业
食品、饮料工业
Product Index
غير المنسوجات / اللانسيج
فلاتر الغبار / الضباب
فلاتر الهواء
فلاتر دهانات
فلاتر ماء
فواصل الزيت والرذاذ
فواصل الزيت والماء
فواصل المواد الصلبة والسوائل
مجمعات الضباب /الرذاذ
مزيل الضباب / الغشاوة
مواد إلتحام
مواد فلاتر الهواء
مواد فلترة
مواد فلترة السوائل
مواد فلترة الغازات
Market Scope
إنتاج المعادن والزيوت والغاز
الصناعات الطبية والعناية الصحية
الصناعات الغذائية وصناعة المشروبات
صناعات الفلترة وفصل المواد
صناعة الألبان
صناعة الدهانات والصبغات والتلبيس
صناعة السيارات
معالجة مياه الصرف
Product Index
Collecteurs de buées
Dispositif antibuée
Filtres à air
Filtres à eau
Filtres à pentures
Filtres à poussières/buées
Fluides coalescents
Fluides pour filtres à air
Médias de filtre
Médias de filtre pour gaz
Médias de filtre pour liquides
Non tissés
Séparateurs – huile/buées
Séparateurs – huile/eau
Séparateurs – solides/liquides
Market Scope
Industrie automobile
Industrie de filtration et de séparation
Industrie de peintures, pigments et revêtements
Industrie laitière
Industrie médicale et de la santé
Industries alimentaires et des boissons
Productions minérales / pétrolière / du gaz
Traitement des eaux usées
Product Index
Dispositivi antiappannanti
Filtri aria
Filtri per acqua
Filtri per pittura
Filtri polvere/nebbie
Mezzi di miscelazione
Mezzi filtranti
Mezzi filtranti aria
Mezzi filtranti per gas
Mezzi filtranti per liquidi
Non tessuti
Raccoglitori nebbia
Separatori - olio/acqua
Separatori - olio/nebbia
Separatori - solido/liquido
Market Scope
Produzioni minerali / petrolio / gas
Protezione ambientale
Settore alimenti e bevande
Settore automobilistico
Settore filtrazione e separazione
Settore medicale e sanità
Settore pitture, pigmenti e rivestimenti
Trattamento acque reflue
Product Index
Filtry do wody pitnej
Filtry powietrza
Filtry powlekane
Filtry przeciwpyłowe/przeciwmgielne
Kolektory mgły
Materiały nietkane
Media filtrów
Media filtrów cieczy
Media filtrów gazu
Media filtrów powietrza
Media koagulantów
Odmgławiacze
Separatory - Ciała stałe/ciecze
Separatory - Olej/mgła
Separatory - Olej/woda
Market Scope
Filtrowanie i separacja
Ochrona zdrowia
Ochrona środowiska
Oczyszczanie ścieków (waste water)
Produkcja farb i lakierów
Przemysł samochodowy
Przemysł spożywczy
Wydobycie minerałów, ropy i gazu
Product Index
Colectores de vapores
Desumidificadores
Filtros de ar
Filtros de poeiras/vapores
Filtros de tinta
Filtros de água
Meios de filtragem
Meios de filtragem para gases
Meios de filtragem para líquidos
Meios de filtro do ar
Meios de separação de gotas
Não-tecidos
Separadores - sólidos/líquidos
Separadores - óleo/vapores
Separadores - óleo/água
Market Scope
Indústria alimentar, de bebidas
Indústria automóvel
Indústria de filtragem e separação
Indústria leiteira
Indústria médica, cuidados de saúde
Pintura, pigmentos, indústria de revestimentos
Produção mineral / óleo / gás
Tratamento de água de despejo
Product Index
Антизапотеватели
Водяные фильтры
Воздушные фильтры
Коалесцирующий материал
Нетканые материалы
Пылевые / масляные фильтры
Сборник загрязнений во влажном воздухе
Сепараторы – масло / вода
Сепараторы – масло / туман
Сепараторы – твердые вещества / жидкости
Фильтрующий материал
Фильтрующий материал
Фильтрующий материал для газов
Фильтрующий материал для жидкостей
Фильтры красок
Market Scope
Автомобильная промышленность
Добыча минералов/ нефти/ газа
Лакокрасочная промышленность
Медицина, здравоохранение
Молочная промышленность
Отрасль фильтрации и сепарирования
Очистка сточных вод
Производство продуктов питания и напитков
Product Index
Aireadores
Colectores de neblina
Filtros de agua
Filtros de aire
Filtros de pintura
Filtros de polvo/neblina
Medios de filtro
Medios de filtros de aire
Medios de filtros para gases
Medios de filtros para líquidos
Medios de separadores coalescentes
Non-Wowens
Separadores - aceite/agua
Separadores - aceite/neblina
Separadores - sólido/líquido
Market Scope
Industria de la alimentación y las bebidas
Industria de la automoción
Industria de la filtración y la separación
Industria de las pinturas, pigmentos, revestimientos
Industria de los productos lácteos
Industria médica, de la atención sanitaria
Producción de minerales / petróleo / gas
Tratamiento de aguas residuales
Product Index
Birleştirici Ortamı
Boya Filtreleri
Buğu Toplayıcılar
Buğu Önleyiciler
Dokunmamış Mamuller
Filtre Ortamı
Gazlar için Filtre Ortamı
Hava Filtreleri
Hava Filtresi Ortamı
Separatörler - Katı/Sıvı
Separatörler - Yağ/Buğu
Separatörler - Yağ/Su
Su Filtreleri
Sıvılar için Filtre Ortamı
Toz/Buğu Filtreleri
Market Scope
Atıksu Arıtma
Boya, Pigment, Kaplama Endüstrisi
Filtrasyon ve Ayırma Endüstrisi
Gıda, İçecek Endüstrisi
Mineral / Petrol / Gaz Üretimi
Otomotiv Endüstrisi
Tıp, Sağlık Sektörü
Çevre Koruma
Product Index
가스용 여과재
공기 여과재
공기 필터
데미스터
먼지/안개 필터
물 필터
부직포
분리기 - 고체/액체
분리기 - 오일/물
분리기 - 오일/미스트
액체용 여과재
여과재
연무 수집기
코어레서 매체
페인트 필터
Market Scope
광물 / 석유 / 가스 생산
식음료 산업
여과 및 분리 산업
의료, 보건 산업
자동차 산업
페인트, 안료, 도장 산업
폐수 처리
환경 보호
Product Index
エアフィルター
エアフィルターメディア
ガス用濾過材
コアレッサーメディア
ダスト・ミストフィルター
フィルターメディア
ペイントフィルター
ミストコレクター
不織布
分離機 - オイル・ミスト
分離機 - 固形・液体
分離機 - 油・水
剥離器
水フィルター
液体用濾過材
Market Scope
医療、ヘルスケア業界
塗料、顔料、コーティング産業
汚水処理
濾過および分離技術工業
環境保護
自動車産業
鉱物・石油・ガス生産
食品、飲料業界