Lehmann&Voss Co.KG Hall 7 / L16

Exhibitor Profile
The LEHVOSS Group managed by Lehmann&Voss&Co. develops, produces and markets chemical and mineral specialities as well as filtration & separation technologies for various industries.
Depending on the specific customers' application needs, we choose distribution, trading or production to generate value added solutions for our customers. Thus we are able to offer a broad product range, and at the same time respond to individual requirements.
Today the business units in our business sector chemical and mineral specialities supply raw materials, intermediates and specialities to numerous diverse industries. The Filtration business unit develops, designs and provides standard and customized filtration & separation solutions for a broad range of industrial applications.
Products / Markets
Product Index
Beutel-/Taschenfilter
Filterbeutel
Filterelemente
Filtergehäuse
Filterhilfsmittel
Filterpatronen
Gasfilter
Kieselgur
Lackfilter
Mehrfachfiltersysteme
Mikrofiltration
Patronenfilter
Ultrafiltration
Umkehrosmose
Vorfilter
Market Scope
Automobilindustrie
Biotechnologie/Biopharmazie
Chemische Industrie
Farben-, Pigment-, Beschichtungsindustrie
Filtrations- und Separationsindustrie
Kunststoffverarbeitende Industrie
Lebensmittel-,Getränkeindustrie
Petrochemische Industrie
Pharmazeutische Industrie
Wasserbehandlung, versorgung
Product Index
Bag Filters
Cartridge Filters
Diatomite
Filter Aids
Filter Bags
Filter Cartridges
Filter Elements
Filter Housings
Gas Filters
Microfiltration
Multiple Filter Systems
Paint Filters
Pre-Cleaning Filters
Reverse Osmosis
Ultrafiltration
Market Scope
Automotive Industry
Biotechnology/Biopharmac. Industry
Chemical Industries
Filtration and Separation Industry
Food, Beverage Industry
Paint, Pigments, Coatings Industry
Petrochemical Industry
Pharmaceutical Industry
Plastic Industry
Water Treatment, Supply
Product Index
助滤剂
反渗透
复式过滤器系统
微孔过滤
气体过滤器
滤壳
滤筒
滤筒
滤芯
漆雾过滤器
硅藻土
袋式过滤器
超过滤
过滤袋
预先清洁式过滤器
Market Scope
 汽车工业
制药工业
化学工业
塑料工业
水处理、供应
油漆、颜料、涂料工业
生物技术/生物制药业
石化工业
过滤与分离工业
食品、饮料工业
Product Index
أكياس فلاتر
أكياس فلترة
أنظمة فلترة مضاعفة
الفلترة المضاعفة
الفلترة الميكروية
النضح العكسي
تصفية العلب
خراطيش فلتر
دياتوميت
فلاتر التنظيف الأولي / المسبق
فلاتر الكارترج / الخراطيش
فلاتر دهانات
فلاتر غازات
قطع فلاتر
مساعدات الترشيح
Market Scope
التغذية بالمياه وتصريفها
الصناعات الدوائية
الصناعات الغذائية وصناعة المشروبات
الصناعة البتروكيماوية
الصناعة الكيماوية
صناعات الفلترة وفصل المواد
صناعة البلاستيك
صناعة التقنية البيولوجية والبيوصيدلية
صناعة الدهانات والصبغات والتلبيس
صناعة السيارات
Product Index
Auxiliaires de filtrage
Cartouches de filtres
Cartouches de filtres
Diatomite
Eléments de filtre
Filtres de prénettoyage
Filtres à gaz
Filtres à pentures
Filtres à sacs
Les boîtiers de filtre
Microfiltration
Osmose inversée
Sacs de filtres
Systèmes à filtres multiples
Ultrafiltration
Market Scope
Industrie automobile
Industrie biotechnologie/biopharmaceutique
Industrie chimique
Industrie de filtration et de séparation
Industrie de peintures, pigments et revêtements
Industrie des matières synthétiques
Industrie pharmaceutique
Industrie pétrochimique
Industries alimentaires et des boissons
Traitement d'eau, alimentation
Product Index
Alloggiamenti filtro
Cartucce filtri
Coadiuvanti di filtrazione
Elementi filtranti
Filtri a tasche
Filtri cartuccia
Filtri gas
Filtri per pittura
Microfiltrazione
Osmosi inversa
Polvere diatomeica
Prefiltri
Sistemi a filtraggio multiplo
Tasche filtri
Ultrafiltrazione
Market Scope
Biotecnologie/biofarmaceutica
Settore alimenti e bevande
Settore automobilistico
Settore chimico
Settore filtrazione e separazione
Settore parafarmaceutico
Settore petrolchimico
Settore pitture, pigmenti e rivestimenti
Settore plastica
Trattamento approvvigionamento acqua
Product Index
Elementy filtra
Filtry gazu
Filtry powlekane
Filtry workowe
Filtry wstępne
Mikrofiltracja
Obudowy filtrów
Odwrócona osmoza
Pomocnicze materiały filtracyjne
Systemy wielostopniowej filtracji
Ultrafiltracja
Wkłady filtra
Wkłady filtracyjne
Worki filtracyjne
Ziemia okrzemkowa
Market Scope
Biotechnologia/biofarmaceutyka
Filtrowanie i separacja
Produkcja farb i lakierów
Przemysł chemiczny
Przemysł farmaceutyczny
Przemysł petrochemiczny
Przemysł samochodowy
Przemysł spożywczy
Przemysł tworzyw sztucznych
Uzdatnianie wody i zaopatrzenie w wodę
Product Index
Adjuvantes de filtração
Carcaças de Filtro
Cartuchos filtrantes
Diatomito
Elementos filtrantes
Filtros de cartuchos
Filtros de gases
Filtros de saco
Filtros de tinta
Microfiltração
Osmose inversa
Pré-filtros
Sacos filtrantes
Sistemas de filtros múltiplos
Ultrafiltração
Market Scope
Ind. de biotecnologia/biofarmac.
Indústria alimentar, de bebidas
Indústria automóvel
Indústria de filtragem e separação
Indústria dos plásticos
Indústria farmacêutica
Indústria petroquímica
Indústrias químicas
Pintura, pigmentos, indústria de revestimentos
Tratamento de água, abastecimento
Product Index
Вспомогательные фильтрующие материалы
Газовые фильтры
Диатомит
Корпуса фильтров
Микрофильтрование
Многоступенчатые фильтрующие системы
Обратный осмос
Рукавные фильтры
Ультрафильтрация
Фильтровальные мешки
Фильтрующие патроны
Фильтрующие элементы
Фильтры красок
Фильтры предварительной очистки
Фильтры со сменным фильтрующим элементом
Market Scope
Автомобильная промышленность
Биотехнология / Биофармацевтическая промышленность
Лакокрасочная промышленность
Нефтехимическая промышленность
Отрасль фильтрации и сепарирования
Очистка воды, водоснабжение
Производство пластмасс
Производство продуктов питания и напитков
Фармацевтическая промышленность
Химическая промышленность
Product Index
Bolsas de filtro
Cartuchos de filtro
Coayudantes de la filtración
Diatomita
Elementos de filtro
Filtro de Viviendas
Filtros de bolsa
Filtros de cartucho
Filtros de gas
Filtros de limpieza previa
Filtros de pintura
Microfiltración
Osmosis inversa
Sistemas de filtros múltiples
Ultrafiltración
Market Scope
Industria de la alimentación y las bebidas
Industria de la automoción
Industria de la biotecnología/biofarmacéutica
Industria de la filtración y la separación
Industria de las pinturas, pigmentos, revestimientos
Industria de los plásticos
Industria farmacéutica
Industria petroquímica
Industrias químicas
Tratamiento, suministro de agua
Product Index
Boya Filtreleri
Diatomit
Filtre Elemanları
Filtre Gövdeleri
Filtre Kartuşları
Filtre Torbaları
Filtre Yardımcıları
Gaz Filtreleri
Kartuşlu Filtreler
Mikrofiltrasyon
Ters Ozmos
Torba Filtreler
Ultrafiltrasyon
Çoklu Filtre Sistemleri
Ön Temizleme Filtresi
Market Scope
Biyoteknoloji/Biyoeczacılık Endüstrisi
Boya, Pigment, Kaplama Endüstrisi
Filtrasyon ve Ayırma Endüstrisi
Gıda, İçecek Endüstrisi
Kimya Endüstrisi
Otomotiv Endüstrisi
Petrokimya Endüstrisi
Plastik Endüstrisi
Su Arıtma, Temin
İlaç Endüstrisi
Product Index
가스 필터
규조토
다중 필터 시스템
백 필터
역삼투
전처리 필터
정밀 여과
카트리지 필터
페인트 필터
필터 백
필터 보조제
필터 엘리먼트
필터 카트리지
필터 하우징
한외 여과
Market Scope
생명공학/생물 약제학 산업
석유화학 산업
수질 관리, 수자원 공급
식음료 산업
여과 및 분리 산업
자동차 산업
제약 산업
페인트, 안료, 도장 산업
플라스틱 산업
화학 산업
Product Index
カートリッジ・フィルター
ガスフィルター
バッグフィルター
フィルターエイド
フィルターエレメント
フィルターカートリッジ
フィルターハウジング
フィルターバッグ
ペイントフィルター
マルチフィルタシステム
洗浄前フィルター
珪藻土
精密濾過
逆浸透
限外濾過
Market Scope
バイオテクノロジー・バイオ医薬品産業
プラスチック業界
化学工業
医薬品業界
塗料、顔料、コーティング産業
水処理および関連製品
濾過および分離技術工業
石油化学工業
自動車産業
食品、飲料業界
Press release
Unsere Kernkompetenz: Filtration & Separation
Lehmann&Voss&Co. verfügt über jahrzehntelange Erfahrung in der Filtration und Separation.
Bereits Anfang der 1950er Jahre machten wir uns für die damals in Deutschland noch wenig bekannte Anschwemmfiltration mittels Filterhilfsmitteln in der Getränkeindustrie stark und starteten den Vertrieb von Kieselgur und Perliten, insbesondere in der deutschen Brauindustrie. Seither haben wir uns nicht nur zum Marktführer in diesem Bereich entwickelt, sondern in Fragen der Filtration und Separation auch zu einem gesuchten Beratungspartner vieler Industrien.
Wir decken ein breites Spektrum an standardisierten Produkten und kundenspezifischen Lösungen für viele Anwendungsbereiche der Anschwemm-, der Partikel-, der Mikro- und der Ultrafiltration bis hin zur Nanofiltration und Umkehrosmose für Wasser- und Prozessanwendungen ab. Hierzu gehören auch komplette Pakete aus Filterhilfsmitteln, Filtermedien, Filtrations- und Separationstechnik.
NEU ab 01.04.2020 und erstmalig auf der FILTECH 2021 einem internationalen Fachpublikum präsentiert:
Unser Geschäftsfeld Membrantechnologien:
Wir verstehen uns als Dienstleister in der membranspezifischen Anwendungstechnik unabhängig von den Industriebranchen und begleiten Sie von der Analyse bis zur Aufnahme des Betriebes:
Mikrofiltration
Ultrafiltration
Nanofiltration
Umkehrosmose
Wir fertigen anwendungs- und kundenspezifisch eigene spiralgewickelte Membranmodule, Rohrmodule, Hohlfasermodule sowie weitere Konfigurationen.
Optional realisieren wir die technischen Lösungen mit den von uns ausgewählten Membranmodulen unserer Distributionspartner.
Images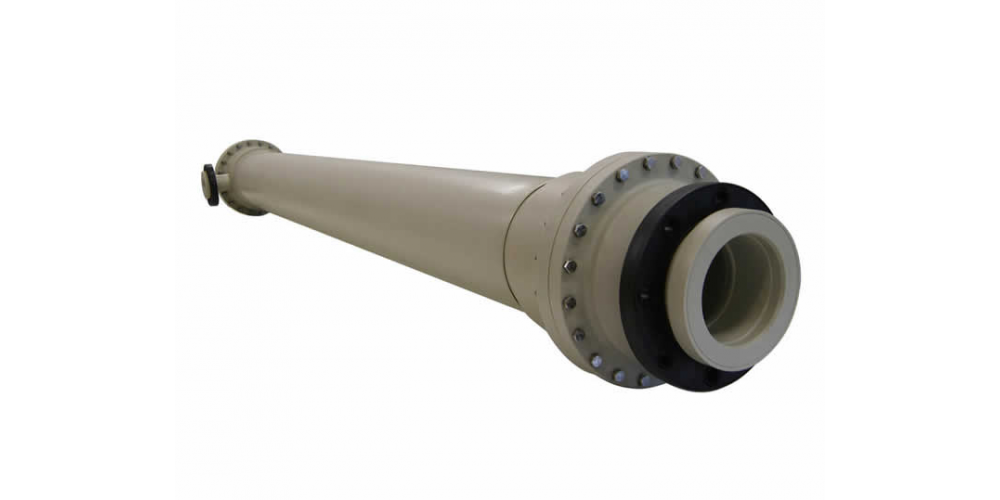 LuV Membranrohrmodul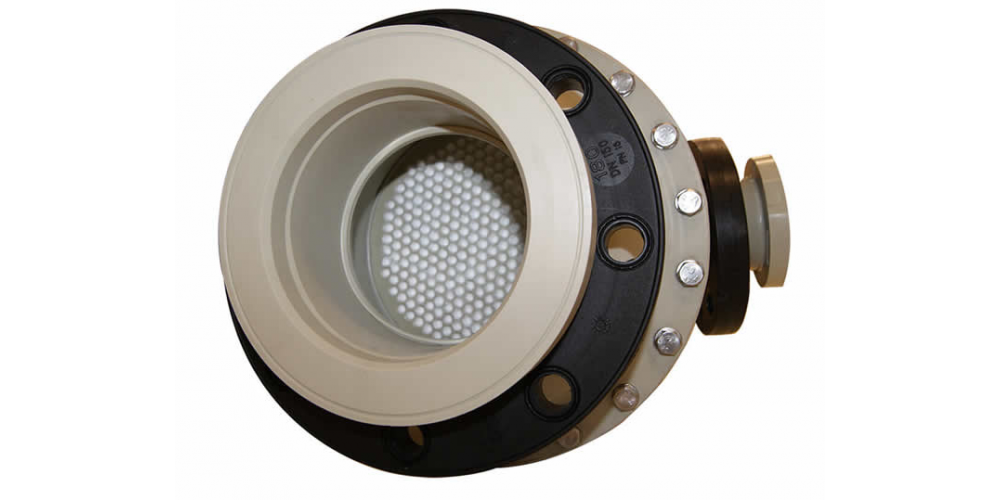 LuV Membranrohrmodul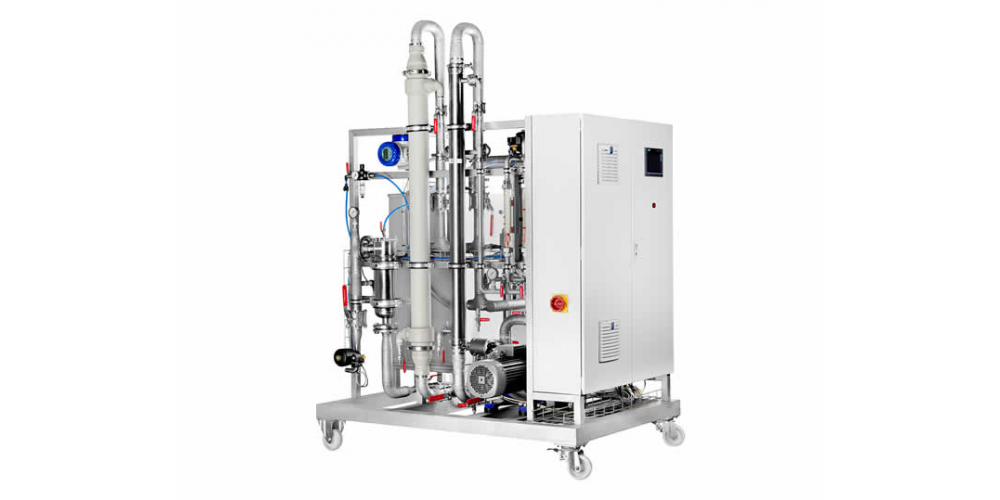 LuV-Multipurpose-Cross Flow Test Unit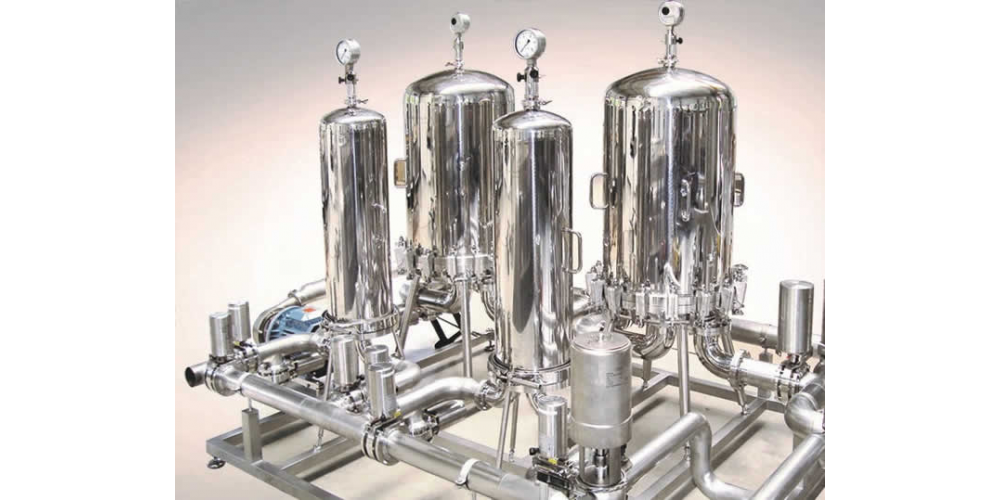 LuV-MultiStage Cartidge Filter Unit-Beverage