ONIS Hall 8 / B35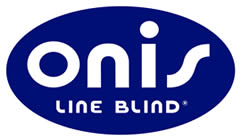 Exhibitor Profile
ONIS is specialized in the design and manufacture of piping equipment which can permit to open quickly and safely industrial pipes since 1979.
We provide solutions for all industries all around the world.
Our flagship product is the Quick Action Line Blind, a mechanical blinding system which can be operated by one person with zero tool and provides a complete, reliable and safe positive isolation.
Based on our customers' feedback, : Change a perforated conical strainer takes time and costy.
Relying on ONIS line blind's technology, ONIS innovated to provide a safe and efficient solution and is proud to announce the commercialization of the ONIS QFC - Quick Filter Changer.
QFC will be present at FILTECH 2022 : QFC permits to one operator to change in a few decades of seconds a conical strainer without using tools and permit saving downstream equipment's integrity as well as production time and the efficiency of the process (quality of filtration and optimal flow).
Products / Markets
Market Scope
Biotechnologie/Biopharmazie
Chemische Industrie
Filtrations- und Separationsindustrie
Mineralöl/Öl/Gasproduktion
Petrochemische Industrie
Schwerindustrie
Zellstoff-, Papierindustrie
Market Scope
Biotechnology/Biopharmac. Industry
Chemical Industries
Filtration and Separation Industry
Heavy Industry
Mineral / Oil / Gas Production
Petrochemical Industry
Pulp, Paper Industry
Market Scope
化学工业
生物技术/生物制药业
石化工业
矿产/石油/天然气业
纸浆、造纸工业
过滤与分离工业
重工业
Market Scope
إنتاج المعادن والزيوت والغاز
الصناعات الثقيلة
الصناعة البتروكيماوية
الصناعة الكيماوية
الصناعة الورقية
صناعات الفلترة وفصل المواد
صناعة التقنية البيولوجية والبيوصيدلية
Market Scope
Industrie biotechnologie/biopharmaceutique
Industrie chimique
Industrie de filtration et de séparation
Industrie de la pâte de cellulose et du papier
Industrie lourde
Industrie pétrochimique
Productions minérales / pétrolière / du gaz
Market Scope
Biotecnologie/biofarmaceutica
Produzioni minerali / petrolio / gas
Settore chimico
Settore filtrazione e separazione
Settore industria dell carta e della cellulosa
Settore industria pesante
Settore petrolchimico
Market Scope
Biotechnologia/biofarmaceutyka
Filtrowanie i separacja
Przemysł celulozowo-papierniczy
Przemysł chemiczny
Przemysł ciężki
Przemysł petrochemiczny
Wydobycie minerałów, ropy i gazu
Product Index
Filtros tubulares
Peneiras finas
Market Scope
Ind. de biotecnologia/biofarmac.
Indústria de filtragem e separação
Indústria pesada
Indústria petroquímica
Indústrias químicas
Pasta, indústria do papel
Produção mineral / óleo / gás
Product Index
Сетчатые фильтры
Трубные фильтры
Market Scope
Биотехнология / Биофармацевтическая промышленность
Бумажная промышленность
Добыча минералов/ нефти/ газа
Нефтехимическая промышленность
Отрасль фильтрации и сепарирования
Тяжёлая промышленность
Химическая промышленность
Product Index
Coladores
Filtros tubulares
Market Scope
Industria de la biotecnología/biofarmacéutica
Industria de la filtración y la separación
Industria de la pasta de madera, el papel
Industria pesada
Industria petroquímica
Industrias químicas
Producción de minerales / petróleo / gas
Product Index
Silindirik Filtreler
Süzgeçler
Market Scope
Ağır Sanayi
Biyoteknoloji/Biyoeczacılık Endüstrisi
Filtrasyon ve Ayırma Endüstrisi
Kimya Endüstrisi
Mineral / Petrol / Gaz Üretimi
Petrokimya Endüstrisi
Selüloz, Kağıt Endüstrisi
Market Scope
광물 / 석유 / 가스 생산
생명공학/생물 약제학 산업
석유화학 산업
여과 및 분리 산업
제지, 종이 산업
중공업
화학 산업
Market Scope
バイオテクノロジー・バイオ医薬品産業
パルプ、製紙業界
化学工業
濾過および分離技術工業
石油化学工業
重工業
鉱物・石油・ガス生産