Potdevin Machine Co. Hall 7 / R65

Exhibitor Profile
POTDEVIN GLUE MACHINE CO. is the leader in adhesive & glue coating machines.
Our gluers and coating equipment apply adhesives to chip board and expanded metal for bonding to media before pleating.
We offer a complete line of gluers and coating machines in widths ranging from 1" (2.54) to 60" (152.4CM) and are used in the filter fabricating industry as well as print, product,carton and package labeling across a wide spectrum of industries.
Potdevin is an Original Equipment Manufacturer in business for 125 years ( since 1893). Our entire lineup of machines and replacement parts are crafted,produced and assembled in the United States.
Products / Markets
Product Index
Filtergehäuse
Filtermedien
Filterrahmen
Filterverklebung
Klebstoffauftragsysteme
Klebstoffe
Klebstoffspender
Luftfilter
Luftfiltermedien
Montagemaschinen
Spezialmaschinen Filtrationsindustrie
Market Scope
Automobilindustrie
Druckindustrie
Filtrations- und Separationsindustrie
Kunststoffverarbeitende Industrie
Lebensmittel-,Getränkeindustrie
Medizintechnik, Health Care Industrie
Schwerindustrie
Textilindustrie
Umweltschutz
Zellstoff-, Papierindustrie
Product Index
Adhesive Application Systems
Adhesive Application for Filters
Adhesive Dispensers
Adhesives
Air Filter Media
Air Filters
Filter Frames
Filter Housings
Filter Media
Machinery for Assembly
Special Machinery Filtration Industry
Market Scope
Automotive Industry
Environmental Protection
Filtration and Separation Industry
Food, Beverage Industry
Heavy Industry
Medical, Health Care Industry
Plastic Industry
Printing Industry
Pulp, Paper Industry
Textile Industry
Product Index
对于过滤器框架
滤壳
点胶机
特种工程机 械工业过滤
空气过滤器
空气过滤器介质
粘合剂
粘合应用系统
组装机
过滤介质
过滤器粘合应用
Market Scope
 汽车工业
医疗卫生保健业
印刷业
塑料工业
环境保护
纸浆、造纸工业
纺织工业
过滤与分离工业
重工业
食品、饮料工业
Product Index
آلات التجميع
أنظمة تطبيقية للمواد الاصقة
إطار لل مرشح
الإمداد بالمواد الاصقة
تصفية العلب
تطبيقات مواد لاصقة خاصة بالفلاتر
تطبيقات مواد لاصقة خاصة بالفلاتر
خاصة صناعة الآلات الترشيح
فلاتر الهواء
مواد فلاتر الهواء
مواد فلترة
Market Scope
الصناعات الثقيلة
الصناعات الطبية والعناية الصحية
الصناعات الغذائية وصناعة المشروبات
الصناعة النسيجية
الصناعة الورقية
الطباعة
صناعات الفلترة وفصل المواد
صناعة الألبان
صناعة البلاستيك
صناعة السيارات
Product Index
Adhésifs
Application d'adhésifs pour filtres
Cadres pour filtres
Distributeurs d'adhésif
Filtres à air
Fluides pour filtres à air
Les boîtiers de filtre
Machines d'assemblage
Machines spéciales pour l'industrie filtration
Médias de filtre
Systèmes d'application d'adhésifs
Market Scope
Industrie automobile
Industrie de filtration et de séparation
Industrie de la pâte de cellulose et du papier
Industrie des matières synthétiques
Industrie laitière
Industrie lourde
Industrie médicale et de la santé
Industrie textile
Industrie typographique
Industries alimentaires et des boissons
Product Index
Alloggiamenti filtro
Applicazione collanti per filtri
Collanti
Erogatori di collanti
Filtri aria
Macchinari di assemblaggio
Macchinari speciali Industria filtrazione
Mezzi filtranti
Mezzi filtranti aria
Sistemi di applicazione collanti
Strutture filtro
Market Scope
Protezione ambientale
Settore alimenti e bevande
Settore automobilistico
Settore filtrazione e separazione
Settore industria dell carta e della cellulosa
Settore industria pesante
Settore industria stampaggio
Settore industria tessile
Settore medicale e sanità
Settore plastica
Product Index
Aplikacja klejów do filtrów
Dozowniki klejów
Filtry powietrza
Kleje
Media filtrów
Media filtrów powietrza
Obudowy filtrów
Ramy filtrów
Specjalny sprzęt Systemy filtracyjne
Systemy aplikacji klejów
Urządzenia do montażu
Market Scope
Filtrowanie i separacja
Ochrona zdrowia
Ochrona środowiska
Przemysł celulozowo-papierniczy
Przemysł ciężki
Przemysł drukarski
Przemysł samochodowy
Przemysł spożywczy
Przemysł tekstylny
Przemysł tworzyw sztucznych
Product Index
Adesivos
Aplicação de adesivos para filtros
Carcaças de Filtro
Distribuidores de adesivos
Filtros de ar
Meios de filtragem
Meios de filtro do ar
Máquinas de montagem
Máquinas especiais para a indústria filtração
Quadro de filtros
Sistemas de aplicação de adesivos
Market Scope
Indústria alimentar, de bebidas
Indústria automóvel
Indústria da impressão
Indústria de filtragem e separação
Indústria dos plásticos
Indústria leiteira
Indústria médica, cuidados de saúde
Indústria pesada
Indústria têxtil
Pasta, indústria do papel
Product Index
Адгезивы (клеящие составы)
Воздушные фильтры
Корпуса фильтров
Монтажные машины
Нанесение клеящего состава для фильтров
Рамки для фильтра
Системы нанесения клеящего состава
Специальное оборудование – Отрасль фильтрации и сепарирования
Установка для нанесения клея
Фильтрующий материал
Фильтрующий материал
Market Scope
Автомобильная промышленность
Бумажная промышленность
Медицина, здравоохранение
Молочная промышленность
Отрасль фильтрации и сепарирования
Полиграфическая промышленность
Производство пластмасс
Производство продуктов питания и напитков
Текстильная промышленность
Тяжёлая промышленность
Product Index
Adhesivos
Aplicación adhesiva para filtros
Dispensadores de adhesivo
Filtro de Viviendas
Filtros de aire
Maquinaria especial industr. filtración
Marco de filtros
Medios de filtro
Medios de filtros de aire
Máquinas de la Asamblea
Sistemas de aplicación de adhesivos
Market Scope
Industria de la alimentación y las bebidas
Industria de la automoción
Industria de la filtración y la separación
Industria de la impresión
Industria de la pasta de madera, el papel
Industria de los plásticos
Industria de los productos lácteos
Industria médica, de la atención sanitaria
Industria pesada
Industria textil
Product Index
Filtre Gövdeleri
Filtre Ortamı
Filtre çerçeveleri
Filtrelerde Yapıştırıcı Uygulama
Hava Filtreleri
Hava Filtresi Ortamı
Meclis Makineleri
Yapıştırıcı Tabancaları
Yapıştırıcı Uygulama Sistemleri
Yapıştırıcılar
Özel Makineler Filtrasyon Endüstrisi
Market Scope
Ağır Sanayi
Basın Endüstrisi
Filtrasyon ve Ayırma Endüstrisi
Gıda, İçecek Endüstrisi
Otomotiv Endüstrisi
Plastik Endüstrisi
Selüloz, Kağıt Endüstrisi
Tekstil Endüstrisi
Tıp, Sağlık Sektörü
Çevre Koruma
Product Index
공기 여과재
공기 필터
여과재
접착제
접착제 도포 시스템
접착제 디스펜서
조립용 기계 부품
특수 기계 여과 산업
필터 프레임
필터 하우징
필터에 접착제 도포
Market Scope
섬유 산업
식음료 산업
여과 및 분리 산업
의료, 보건 산업
인쇄 산업
자동차 산업
제지, 종이 산업
중공업
플라스틱 산업
환경 보호
Product Index
エアフィルター
エアフィルターメディア
フィルターハウジング
フィルターフレーム
フィルターメディア
フィルター用接着剤塗布
接着剤
接着剤ディスペンサー
接着剤塗布システム
特殊機械 濾過産業
組立用機械
Market Scope
パルプ、製紙業界
プラスチック業界
医療、ヘルスケア業界
印刷業界
濾過および分離技術工業
環境保護
繊維業界
自動車産業
重工業
食品、飲料業界
Images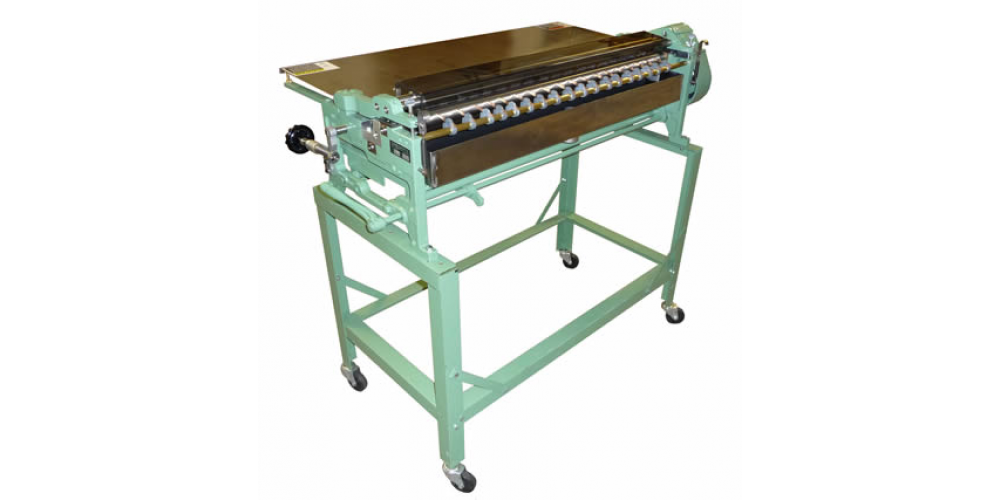 Potdevin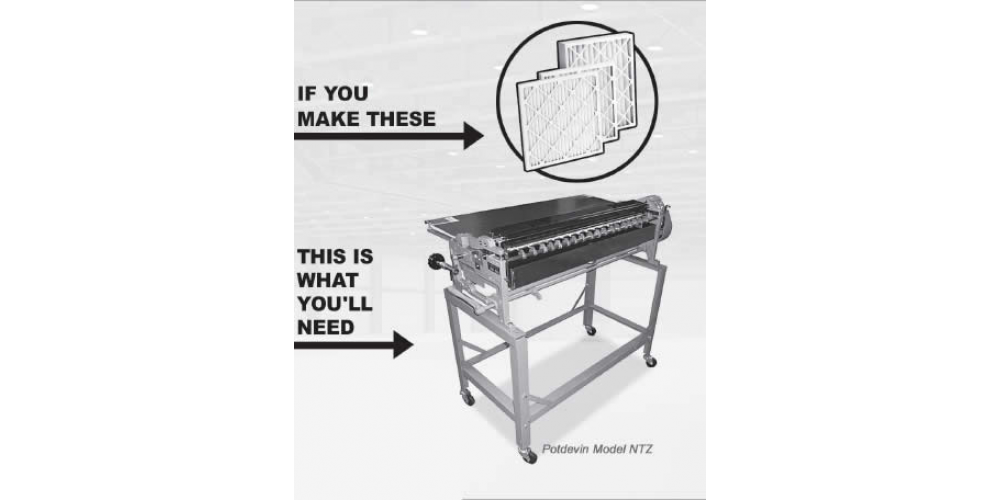 Potdevin