Renfeng Special Materials Hall 8 / F7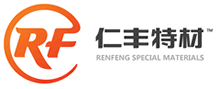 Exhibitor Profile
The company engages in developing, producing and supplying to both domestic market and international market filter materials (Automobile cured filter paper, non-cured filter paper, electrostatic spinning, industrial composite and oil-water separation filter materials), non-woven materials, digital transfer printing materials and packaging materials etc.
The company is equipped with advanced automated manufacturing production lines and online inspection equipment from both China and abroad (e.g. German VITS production lines and German Gerber slitting and rewinding machine for processing filter media).
Meanwhile, we established a R&D center. Foreign pulping and papermaking experts joined us, forming a professional R&D team including experts from China, Germany, America and Japan. The center is also equipped with advanced test detection equipment (e.g. filter media physical properties detection equipment includes Hitachi electron microscope, German PALAS air filter media particle technical test platform and German GMN liquid filtration multi-pass particle counting test platform etc.). The center develops new products and processes constantly, optimizing the products structure as well. In the upcoming years, the company's annual production capacity will be increased to 100,000 tons of special materials and 500,000 tons of packaging materials.
Products / Markets
Product Index
Kabinenfilter
Kraftstoff-Filter
Kraftstoff-Filtermedien
Luftfilter
Luftfiltermedien
Ölfilter
Ölfiltermedien
Market Scope
Automobilindustrie
Energieerzeugung,-versorgung
Filtrations- und Separationsindustrie
Mineralöl/Öl/Gasproduktion
Schwerindustrie
Umweltschutz
Product Index
Air Filter Media
Air Filters
Cabin Air Filters
Fuel Filter Media
Fuel Filters
Oil Filter Media
Oil Filters
Market Scope
Automotive Industry
Energy, Energy Supply
Environmental Protection
Filtration and Separation Industry
Heavy Industry
Mineral / Oil / Gas Production
Product Index
汽车空调过滤器
滤油器
滤油器介质
燃油过滤器
燃油过滤器介质
空气过滤器
空气过滤器介质
Market Scope
 汽车工业
环境保护
矿产/石油/天然气业
能源、能源供应
过滤与分离工业
重工业
Product Index
فلاتر المحروقات
فلاتر المقصورات والحُجرات
فلاتر الهواء
فلاتر زيوت
مواد فلاتر الزيوت
مواد فلاتر المحروقات
مواد فلاتر الهواء
Market Scope
إنتاج المعادن والزيوت والغاز
الصناعات الثقيلة
حماية البيئة
صناعات الفلترة وفصل المواد
صناعة الألبان
صناعة السيارات
Product Index
Filtres à air
Filtres à air de cabines
Filtres à carburant
Filtres à huile
Fluides pour filtres à air
Médias de filtres à carburant
Médias pour filtres à huile
Market Scope
Industrie automobile
Industrie de filtration et de séparation
Industrie laitière
Industrie lourde
Productions minérales / pétrolière / du gaz
Protection de l'environnement
Product Index
Filtri aria
Filtri aria abitacolo
Filtri carburante
Filtri olio
Mezzi filtranti aria
Mezzi filtranti carburante
Mezzi filtro olio
Market Scope
Energia, approvvigionamento energetico
Produzioni minerali / petrolio / gas
Protezione ambientale
Settore automobilistico
Settore filtrazione e separazione
Settore industria pesante
Product Index
Filtry oleju
Filtry paliwa
Filtry powietrza
Kabinowe filtry powietrza
Media filtrów oleju
Media filtrów paliwa
Media filtrów powietrza
Market Scope
Filtrowanie i separacja
Ochrona środowiska
Przemysł ciężki
Przemysł energetyczny
Przemysł samochodowy
Wydobycie minerałów, ropy i gazu
Product Index
Filtros de ar
Filtros de ar para cabines
Filtros de combustível
Filtros de óleo
Meios de filtragem de combustível
Meios de filtragem de óleo
Meios de filtro do ar
Market Scope
Indústria automóvel
Indústria de filtragem e separação
Indústria leiteira
Indústria pesada
Produção mineral / óleo / gás
Protecção ambiental
Product Index
Воздушные фильтры
Масляные фильтры
Топливные фильтры
Фильтрующий материал
Фильтрующий элемент масляного фильтра
Фильтрующий элемент топливного фильтра
Фильтры воздуха в кабине
Market Scope
Автомобильная промышленность
Добыча минералов/ нефти/ газа
Защита окружающей среды
Молочная промышленность
Отрасль фильтрации и сепарирования
Тяжёлая промышленность
Product Index
Filtros de aceite
Filtros de aire
Filtros de aire de cabina
Filtros de combustible
Medios de filtros de aceite
Medios de filtros de aire
Medios de filtros de combustible
Market Scope
Industria de la automoción
Industria de la filtración y la separación
Industria de los productos lácteos
Industria pesada
Producción de minerales / petróleo / gas
Protección del medio ambiente
Product Index
Hava Filtreleri
Hava Filtresi Ortamı
Kabin Hava Filtreleri
Yakıt Filtreleri
Yakıt Filtresi Ortamı
Yağ Filtreleri
Yağ Filtresi Ortamı
Market Scope
Ağır Sanayi
Enerji, Enerji İkmali
Filtrasyon ve Ayırma Endüstrisi
Mineral / Petrol / Gaz Üretimi
Otomotiv Endüstrisi
Çevre Koruma
Product Index
공기 여과재
공기 필터
연료 여과재
연료 필터
오일 여과재
오일 필터
캐빈 에어 필터
Market Scope
광물 / 석유 / 가스 생산
에너지, 에너지 공급
여과 및 분리 산업
자동차 산업
중공업
환경 보호
Product Index
エアフィルター
エアフィルターメディア
オイルフィルター
オイルフィルターメディア
キャビン用エアフィルター
燃料フィルター
燃料フィルター媒体
Market Scope
エネルギー、エネルギー供給
濾過および分離技術工業
環境保護
自動車産業
重工業
鉱物・石油・ガス生産