Technogaja - TG Filter Hall 7 / L9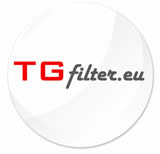 Exhibitor Profile
Technogaja is a specialized manufacturer of Air Filtration products for HVAC and Industrial use. Over 15 years experience in ventilation and filtration have proven grounds for a deliberate approach towards the production techniques of flagship products for the international Air Filtration market.
Highly sustainable products with a wide range of customization possibilities is the key strength and distinction which distinguishes the TGfilter brand from the conventional air filtration solutions found today. A partnership orientated approach towards the customers has given the company the necessary foundation to develop a fast and responsive procurement system of specialized products from small to mass scale projects in the B2B sector.
TGfilter products are manufactured within strict precision, certified under the ISO 9001:2015; 14001:2015 & OHSAS 18001:2007 Quality Standards and existing filtration norms: EN779:2002; EN779:2012 & ISO 16890.
Products / Markets
Product Index
Absorptionsfilter
Adsorptionsfilter
Ansaugfilter
Beutel-/Taschenfilter
Einwegfilter
Gasfilter
Hepa-Filter
Luftfilter
Luftfiltermedien
Staub-/Tropfenfilter
Market Scope
Agrarwirtschaft
Bauindustrie
Biotechnologie/Biopharmazie
Chemische Industrie
Elektronik-, Mikroelektronikindustrie
Energieerzeugung,-versorgung
Filtrations- und Separationsindustrie
Lebensmittel-,Getränkeindustrie
Medizintechnik, Health Care Industrie
Pharmazeutische Industrie
Product Index
Absorption Filters
Adsorption Filters
Air Filter Media
Air Filters
Bag Filters
Disposable Filters
Dust/Mist Filters
Gas Filters
HEPA Filters
Intake Filters
Market Scope
Agriculture
Biotechnology/Biopharmac. Industry
Building & Construction Services
Chemical Industries
Electronic, Microelectronic Industry
Energy, Energy Supply
Filtration and Separation Industry
Food, Beverage Industry
Medical, Health Care Industry
Pharmaceutical Industry
Product Index
一次性过滤器
入口过滤器
吸附式过滤器
吸附式过滤器
尘/雾过滤器
气体过滤器
空气过滤器
空气过滤器介质
袋式过滤器
高效粒子空气过滤器
Market Scope
 农业
制药工业
化学工业
医疗卫生保健业
建筑与施工服务业
生物技术/生物制药业
电子、微电子工业
能源、能源供应
过滤与分离工业
食品、饮料工业
Product Index
"فلاتر هواء عالية الفاعلية ""هـيبا"" HEPA"
أكياس فلترة
فلاتر إمتصاص
فلاتر إمتصاص كيماوي
فلاتر احادية الإستعمال
فلاتر السحب الداخلي
فلاتر الغبار / الضباب
فلاتر الهواء
فلاتر غازات
مواد فلاتر الهواء
Market Scope
الصناعات الدوائية
الصناعات الطبية والعناية الصحية
الصناعات الغذائية وصناعة المشروبات
الصناعة الكيماوية
الطاقة والإمداد بالطاقة
الهندسة المعمارية
حماية البيئة
خدمات البناء والإنشاء
صناعات الفلترة وفصل المواد
صناعة التقنية البيولوجية والبيوصيدلية
Product Index
Filtres HEPA
Filtres d'admission
Filtres jetables
Filtres à absorption
Filtres à adsorption
Filtres à air
Filtres à gaz
Filtres à poussières/buées
Filtres à sacs
Fluides pour filtres à air
Market Scope
Agriculture
Energies et fourniture d'énergies
Industrie biotechnologie/biopharmaceutique
Industrie chimique
Industrie de filtration et de séparation
Industrie du bâtiment et de la construction
Industrie médicale et de la santé
Industrie pharmaceutique
Industries alimentaires et des boissons
Protection de l'environnement
Product Index
Filtri a tasche
Filtri aria
Filtri di aspirazione
Filtri di assorbimento
Filtri di assorbimento
Filtri gas
Filtri hepa
Filtri monouso
Filtri polvere/nebbie
Mezzi filtranti aria
Market Scope
Agricoltura
Biotecnologie/biofarmaceutica
Energia, approvvigionamento energetico
Servizi settore edile
Settore alimenti e bevande
Settore chimico
Settore elettronico, microelettronico
Settore filtrazione e separazione
Settore medicale e sanità
Settore parafarmaceutico
Product Index
Filtr ssący
Filtry HEPA
Filtry absorbcyjne
Filtry adsorbcyjne
Filtry gazu
Filtry jednorazowe
Filtry powietrza
Filtry przeciwpyłowe/przeciwmgielne
Filtry workowe
Media filtrów powietrza
Market Scope
Biotechnologia/biofarmaceutyka
Filtrowanie i separacja
Ochrona zdrowia
Przemysł budowlany
Przemysł chemiczny
Przemysł elektroniczny i mikroelektroniczny
Przemysł energetyczny
Przemysł farmaceutyczny
Przemysł spożywczy
Rolnictwo
Product Index
Filtros absolutos (HEPA)
Filtros de absorção
Filtros de adsorção
Filtros de ar
Filtros de aspiração
Filtros de gases
Filtros de poeiras/vapores
Filtros de saco
Filtros descartáveis
Meios de filtro do ar
Market Scope
Agricultura
Energia, abastecimento de energia
Ind. de biotecnologia/biofarmac.
Indústria alimentar, de bebidas
Indústria de filtragem e separação
Indústria farmacêutica
Indústria médica, cuidados de saúde
Indústrias químicas
Protecção ambiental
Serviços de fabrico & construção
Product Index
Абсорбционные фильтры
Абсорбционный фильтр
Воздушные фильтры
Входные фильтры
Газовые фильтры
Одноразовые фильтры
Пылевые / масляные фильтры
Рукавные фильтры
Фильтрующий материал
Фильтры тонкой очистки
Market Scope
Биотехнология / Биофармацевтическая промышленность
Защита окружающей среды
Медицина, здравоохранение
Отрасль фильтрации и сепарирования
Производство продуктов питания и напитков
Сельское хозяйство
Строительство жилых и общественных зданий
Фармацевтическая промышленность
Химическая промышленность
Энергетика, электроснабжение
Product Index
Filtros HEPA
Filtros de absorción
Filtros de absorción
Filtros de admisión
Filtros de aire
Filtros de bolsa
Filtros de gas
Filtros de polvo/neblina
Filtros desechables
Medios de filtros de aire
Market Scope
Agricultura
Energía, suministro de energía
Industria de la alimentación y las bebidas
Industria de la biotecnología/biofarmacéutica
Industria de la filtración y la separación
Industria farmacéutica
Industria médica, de la atención sanitaria
Industrias químicas
Protección del medio ambiente
Servicios de edificación y construcción
Product Index
Absorpsiyon Filtreleri
Adsorpsiyon Filtreleri
Gaz Filtreleri
Giriş Filtreleri
HEPA Filtreler
Hava Filtreleri
Hava Filtresi Ortamı
Tek Kullanımlık Filtreler
Torba Filtreler
Toz/Buğu Filtreleri
Market Scope
Bina ve İnşaat Hizmetleri
Biyoteknoloji/Biyoeczacılık Endüstrisi
Elektronik, Mikroelektronik Endüstrisi
Enerji, Enerji İkmali
Filtrasyon ve Ayırma Endüstrisi
Gıda, İçecek Endüstrisi
Kimya Endüstrisi
Tarım
Tıp, Sağlık Sektörü
İlaç Endüstrisi
Product Index
HEPA 필터
가스 필터
공기 여과재
공기 필터
먼지/안개 필터
백 필터
일회용 필터
흡수 필터
흡수 필터
흡입구 필터
Market Scope
건축 및 건설 용역
농업
생명공학/생물 약제학 산업
식음료 산업
에너지, 에너지 공급
여과 및 분리 산업
의료, 보건 산업
전자, 마이크로 전자 산업
제약 산업
화학 산업
Product Index
HEPAフィルター
エアフィルター
エアフィルターメディア
ガスフィルター
ダスト・ミストフィルター
バッグフィルター
使い捨てフィルター
吸収フィルター
吸収フィルター
吸気フィルター
Market Scope
エネルギー、エネルギー供給
バイオテクノロジー・バイオ医薬品産業
化学工業
医療、ヘルスケア業界
医薬品業界
建築・建設業
濾過および分離技術工業
農業
電子、マイクロエレクトロニクス産業
食品、飲料業界