Teda Filters Co., Ltd. Hall 7 / R37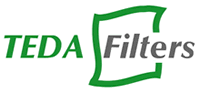 Exhibitor Profile
TEDA FILTERS CO. is a leading manufacturer of the Meltblown Nonwoven in China.
With over 20 years of experience and the current capacity of 7 MB lines in total, we can provide a broad range of filtration media, such as F5~F9 pocket filter media, pleatable filter media from Coarse to HEPA , PP and PBT liquid filter media . All of these material can be used as the key function layers for a complete filtration application , : including air filters, air cleaners , Hepa filters and liquid filter cartridges, and fuel filter and oil separators.
Now the newly generation MB Filter media Coded TDLR series are developed, with higher efficiency and lower resistance , it is most suitable for face mask and respirator and air cleaners. Our production process comply with the IS09001:2015 quality management system. And our platform are open for any potential application and customized filter media. Looking forward to your inquiry and orders.
Products / Markets
Product Index
Abscheider - Öl/Wasser
Beutel-/Taschenfilter
Einwegfilter
Filterbeutel
Filtergewebe
Filtermedien
Filtermedien f. Flüssigkeiten
Filtermedien f. Gase
Filtertücher
Kabinenfilter
Kraftstoff-Filtermedien
Luftfiltermedien
Synthetische Fasermedien
Trinkwasserfilter
Vakuumfilter
Vliesmaterialien, Meltblown
Ölfiltermedien
Market Scope
Filtrations- und Separationsindustrie
Lebensmittel-,Getränkeindustrie
Textilindustrie
Wasserbehandlung, versorgung
Product Index
Air Filter Media
Bag Filters
Cabin Air Filters
Disposable Filters
Drinking Water Filters
Filter Bags
Filter Cloth
Filter Fabrics
Filter Media
Filter Media for Gases
Filter Media for Liquids
Fuel Filter Media
Nonwovens, Meltblown
Oil Filter Media
Separators - Oil/Water
Synthetic Fibre Media
Vacuum Filters
Market Scope
Filtration and Separation Industry
Food, Beverage Industry
Textile Industry
Water Treatment, Supply
Product Index
一次性过滤器
分离器 油/水
合成纤维媒体
气体过滤器介质
汽车空调过滤器
液体过滤器介质
滤布
滤布
滤油器介质
熔喷无纺布
燃油过滤器介质
真空过滤器
空气过滤器介质
袋式过滤器
过滤介质
过滤袋
饮用水过滤器
Product Index
أقمشة فلاتر
أكياس فلاتر
أكياس فلترة
الألياف الاصطناعية وسائل الإعلام عية وسائل الإعلام
اللانسيج، تذويب وتنفيش
فلاتر احادية الإستعمال
فلاتر المحروقات
فلاتر المقصورات والحُجرات
فلاتر شفط
فلاتر ماء الشرب
فلاتر نسيجية
فواصل الزيت والماء
مواد فلاتر الزيوت
مواد فلاتر الهواء
مواد فلترة
مواد فلترة السوائل
مواد فلترة الغازات
Market Scope
التغذية بالمياه وتصريفها
الصناعات الغذائية وصناعة المشروبات
الصناعة النسيجية
صناعات الفلترة وفصل المواد
Product Index
Filtres jetables
Filtres pour eau potable
Filtres à air de cabines
Filtres à sacs
Filtres à vide
Fluides pour filtres à air
Médias de filtre
Médias de filtre pour gaz
Médias de filtre pour liquides
Médias de filtres à carburant
Médias pour filtres à huile
Non tissés, toiles soufflées à chaud
Sacs de filtres
Synthetic Fiber Médias
Séparateurs – huile/eau
Tissus de filtre
Tissus de filtres
Market Scope
Industrie de filtration et de séparation
Industrie textile
Industries alimentaires et des boissons
Traitement d'eau, alimentation
Product Index
Filtri a tasche
Filtri a vuoto
Filtri acqua potabile
Filtri aria abitacolo
Filtri monouso
Mezzi filtranti
Mezzi filtranti aria
Mezzi filtranti carburante
Mezzi filtranti per gas
Mezzi filtranti per liquidi
Mezzi filtro olio
Mezzi per fibre sintetiche
Non tessuti, meltblown
Panno filtrante
Separatori - olio/acqua
Tasche filtri
Tessuti filtro
Market Scope
Settore alimenti e bevande
Settore filtrazione e separazione
Settore industria tessile
Trattamento approvvigionamento acqua
Product Index
Filtry do wody pitnej
Filtry jednorazowe
Filtry próżniowe
Filtry workowe
Kabinowe filtry powietrza
Materiały nietkane, zgrzewalne
Media filtrów
Media filtrów cieczy
Media filtrów gazu
Media filtrów oleju
Media filtrów paliwa
Media filtrów powietrza
Media włókna syntetycznego
Separatory - Olej/woda
Tkanina filtracyjna
Tkaniny filtracyjne
Worki filtracyjne
Market Scope
Filtrowanie i separacja
Przemysł spożywczy
Przemysł tekstylny
Uzdatnianie wody i zaopatrzenie w wodę
Product Index
Filtros de ar para cabines
Filtros de saco
Filtros de vácuo
Filtros de água potável
Filtros descartáveis
Meios de filtragem
Meios de filtragem de combustível
Meios de filtragem de óleo
Meios de filtragem para gases
Meios de filtragem para líquidos
Meios de filtro do ar
Não-tecidos, fusão
Sacos filtrantes
Separadores - óleo/água
Synthetic Fiber Mídia
Tecidos filtrantes
Tela filtrante
Market Scope
Indústria alimentar, de bebidas
Indústria de filtragem e separação
Indústria têxtil
Tratamento de água, abastecimento
Product Index
Вакуумные фильтры
Нетканые материалы, плавление
Одноразовые фильтры
Рукавные фильтры
Сепараторы – масло / вода
Синтетические волокна Медиа
Фильтровальные мешки
Фильтровальные ткани
Фильтрующая ткань
Фильтрующий материал
Фильтрующий материал
Фильтрующий материал для газов
Фильтрующий материал для жидкостей
Фильтрующий элемент масляного фильтра
Фильтрующий элемент топливного фильтра
Фильтры воздуха в кабине
Фильтры питьевой воды
Market Scope
Отрасль фильтрации и сепарирования
Очистка воды, водоснабжение
Производство продуктов питания и напитков
Текстильная промышленность
Product Index
Bolsas de filtro
Fibra Sintética de Medios
Filtros de agua potable
Filtros de aire de cabina
Filtros de bolsa
Filtros de vacío
Filtros desechables
Medios de filtro
Medios de filtros de aceite
Medios de filtros de aire
Medios de filtros de combustible
Medios de filtros para gases
Medios de filtros para líquidos
Non-Wowens, Meltblown
Separadores - aceite/agua
Tejidos de filtro
Tela de filtro
Market Scope
Industria de la alimentación y las bebidas
Industria de la filtración y la separación
Industria textil
Tratamiento, suministro de agua
Product Index
Dokunmamış Mamuller, Meltblown
Filtre Bezleri
Filtre Kumaşı
Filtre Ortamı
Filtre Torbaları
Gazlar için Filtre Ortamı
Hava Filtresi Ortamı
Kabin Hava Filtreleri
Sentetik Elyaf Medya
Separatörler - Yağ/Su
Sıvılar için Filtre Ortamı
Tek Kullanımlık Filtreler
Torba Filtreler
Vakum Filtreler
Yakıt Filtresi Ortamı
Yağ Filtresi Ortamı
İçme Suyu Filtreleri
Market Scope
Filtrasyon ve Ayırma Endüstrisi
Gıda, İçecek Endüstrisi
Su Arıtma, Temin
Tekstil Endüstrisi
Product Index
가스용 여과재
공기 여과재
멜트블로운 부직포
백 필터
분리기 - 오일/물
식수 필터
액체용 여과재
여과재
여과천
연료 여과재
오일 여과재
일회용 필터
진공 필터
캐빈 에어 필터
필터 백
필터 패브릭
합성섬유 매체
Market Scope
섬유 산업
수질 관리, 수자원 공급
식음료 산업
여과 및 분리 산업
Product Index
エアフィルターメディア
オイルフィルターメディア
ガス用濾過材
キャビン用エアフィルター
バッグフィルター
フィルターバッグ
フィルターメディア
フィルター布
不織布, Meltblown
使い捨てフィルター
分離機 - 油・水
合成繊維媒体
液体用濾過材
濾過布
燃料フィルター媒体
真空フィルター
飲料水用フィルター
Market Scope
水処理および関連製品
濾過および分離技術工業
繊維業界
食品、飲料業界