ADVANSA Marketing GmbH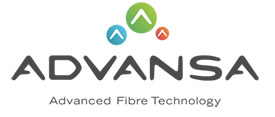 Exhibitor Profile

ADVA®filter from ADVANSA are high-quality shortcut fibres which have been specially engineered for wet-laid filter media. Following fibre properties can be optimized according to customer requirements:
Polymer, Fineness, Different cut length, Tenacity/Elongation, Modulus, Crystallinity.
ADVA®filter achieves excellent results for food and technical filtration, such as:
Control of Porosity, Adjustable dry, wet, tear and burst strength, Fulfill requirements for Kosher / Halal certification, Compliant with FDA 21CFR177.2260 and related. Suitable for EU 10/2011&BfR XXXVI/2 requirements.
From recent developments, ultra-fine fibres are available to help improving the separation efficiency and minimize the pressure drop. ADVA®filter enables the production of filters which are very uniform and strong, suitable for demanding applications such as reverse osmosis and nano-filtration as well as automotive, food & beverages, hydraulic systems and many more.
Products / Markets
Product Index
Garne / Technische Garne
Synthetische Fasern
Market Scope
Abwasserwirtschaft
Agrarwirtschaft
Automobilindustrie
Bauindustrie
Chemische Industrie
Filtrations- und Separationsindustrie
Medizintechnik, Health Care Industrie
Textilindustrie
Umweltschutz
Zellstoff-, Papierindustrie
Product Index
Synthetic Fibres
Yarns / Technical Yarns
Market Scope
Agriculture
Automotive Industry
Building & Construction Services
Chemical Industries
Environmental Protection
Filtration and Separation Industry
Medical, Health Care Industry
Pulp, Paper Industry
Textile Industry
Waste Water Treatment
Market Scope
 农业
 汽车工业
化学工业
医疗卫生保健业
废水处理
建筑与施工服务业
环境保护
纸浆、造纸工业
纺织工业
过滤与分离工业
Product Index
الألياف الاصطناعية وسائل الإعلام
خيوط التقنية
Market Scope
الصناعات الطبية والعناية الصحية
الصناعة الكيماوية
الصناعة النسيجية
الصناعة الورقية
الهندسة المعمارية
خدمات البناء والإنشاء
صناعات الفلترة وفصل المواد
صناعة الألبان
صناعة السيارات
معالجة مياه الصرف
Product Index
Fibres Synthétiques
Yarns Techniques
Market Scope
Agriculture
Industrie automobile
Industrie chimique
Industrie de filtration et de séparation
Industrie de la pâte de cellulose et du papier
Industrie du bâtiment et de la construction
Industrie laitière
Industrie médicale et de la santé
Industrie textile
Traitement des eaux usées
Product Index
Fibra sintetica
Filati tecnici
Market Scope
Agricoltura
Protezione ambientale
Servizi settore edile
Settore automobilistico
Settore chimico
Settore filtrazione e separazione
Settore industria dell carta e della cellulosa
Settore industria tessile
Settore medicale e sanità
Trattamento acque reflue
Product Index
Przędze techniczne
Włókno syntetyczne
Market Scope
Filtrowanie i separacja
Ochrona zdrowia
Ochrona środowiska
Oczyszczanie ścieków (waste water)
Przemysł budowlany
Przemysł celulozowo-papierniczy
Przemysł chemiczny
Przemysł samochodowy
Przemysł tekstylny
Rolnictwo
Product Index
Fibres Synthétiques
Fios Técnicos
Market Scope
Agricultura
Indústria automóvel
Indústria de filtragem e separação
Indústria leiteira
Indústria médica, cuidados de saúde
Indústria têxtil
Indústrias químicas
Pasta, indústria do papel
Serviços de fabrico & construção
Tratamento de água de despejo
Product Index
Синтетические волокна
пряжи / Технические пряжи
Market Scope
Автомобильная промышленность
Бумажная промышленность
Медицина, здравоохранение
Молочная промышленность
Отрасль фильтрации и сепарирования
Очистка сточных вод
Сельское хозяйство
Строительство жилых и общественных зданий
Текстильная промышленность
Химическая промышленность
Product Index
Fibra Sintética
Hilos Técnicos
Market Scope
Agricultura
Industria de la automoción
Industria de la filtración y la separación
Industria de la pasta de madera, el papel
Industria de los productos lácteos
Industria médica, de la atención sanitaria
Industria textil
Industrias químicas
Servicios de edificación y construcción
Tratamiento de aguas residuales
Product Index
Sentetik Elyaf
İplikler / Teknik İplikler
Market Scope
Atıksu Arıtma
Bina ve İnşaat Hizmetleri
Filtrasyon ve Ayırma Endüstrisi
Kimya Endüstrisi
Otomotiv Endüstrisi
Selüloz, Kağıt Endüstrisi
Tarım
Tekstil Endüstrisi
Tıp, Sağlık Sektörü
Çevre Koruma
Market Scope
건축 및 건설 용역
농업
섬유 산업
여과 및 분리 산업
의료, 보건 산업
자동차 산업
제지, 종이 산업
폐수 처리
화학 산업
환경 보호
Market Scope
パルプ、製紙業界
化学工業
医療、ヘルスケア業界
建築・建設業
汚水処理
濾過および分離技術工業
環境保護
繊維業界
自動車産業
農業
Press release
ADVA® MegaBond - Die revolutionäre Bindefaser für recycelbare, selbstverstärkende Vliesstoffe

Der Faserspezialist ADVANSA aus Hamm / Westfalen hat die neueste Generation an Bindefasern unter dem Namen ADVA® MegaBond für den Vliesstoffmarkt eingeführt. Das Unternehmen stellt diese revolutionäre neue Produktfamilie von Bindefasern vor, die sich sowohl für nassgelegte als auch für trockengelegte Vliesstoffe perfekt eignet. Die Faser wird in amorphem Zustand geliefert und kann in vielen Kombinationen mit anderen Fasern verwendet werden, um ein starkes, selbstverstärkendes Netzwerk zu schaffen, das zu 100 % recycelbar ist.
Die bevorzugte Wahl für ein funktionelles und starkes Netzwerk ist jedoch eine reguläre Polyesterfaser. Damit kann eine breite Palette von Vliesstoffen mit maßgeschneiderten technischen Eigenschaften hergestellt werden, die nur aus einem einzigen Polymer bestehen, einschließlich thermoformbarer Komposites. Die Kombination aus kristallinen und amorphen Fasern führt zu selbstverstärkenden Strukturen. Die Bindefasern werden in Kombination mit kristallinen PET-Fasern eingesetzt. Dadurch erhalten die Vliese eine selbstverstärkende Eigenschaft, die bei thermischer Behandlung ausgelöst wird. Die daraus entstandenen Produkte können in beliebige Formen – den Ansprüchen entsprechend – modelliert werden. Die Technologie kann z.B. Spritzguss ersetzen. Sie kann aber auch für Anwendungsgebiete, wie z.B. feinporige Filter verwendet werden.
Die einfache Zusammensetzung einer Funktionsschicht in einem komplexen Artikel oder sogar des gesamten Endprodukts bietet große Vorteile bei der Recyclierbarkeit.
Im Portfolio hat ADVANSA sehr feine Fasern, welche bisher auf dem Markt kaum verfügbar sind. Die feinsten Fasern sind ab 1,6 dtex erhältlich, einschließlich Kurzfasern für nassgelegte Verfahren und gekräuselten Stapelfasern für die Trockenlegeverarbeitung. Auf Anfrage können auch gröbere Versionen hergestellt werden, einschließlich solche aus Post-Consumer-Recycling-Rohmaterial und schwarz pigmentierten Fasern. ADVA® MegaBond ist darüber hinaus für den Kontakt mit Lebensmitteln (FDA, BfR, EU 10/2011 konform), für Hygiene und medizinische Anwendungen geeignet. Für die thermische Verfestigung kann ein breites Prozessfenster zwischen 140°C und mehr als 220°C genutzt werden, um entweder dichte, feste und sehr thermostabile Strukturen oder offenere, porösere Produkte zu erhalten.
Polyester ist als das am besten geeignete Material für mechanisches Recycling durch Regranulieren und Extrusion zu neuen Fasern bekannt. ADVANSA nutzt diese Möglichkeit seit mehr als einem Jahrzehnt. Mit den in der EU definierten Kreislaufwirtschaftszielen wird das Thema "Design for Recycling" in vielen Bereichen immer mehr an Bedeutung gewinnen. ADVA® MegaBond steht für Qualität "Made in Gemany" und soll ermutigen, Rezepte und Konzepte zu überdenken, um bessere Recyclingmöglichkeiten zu schaffen.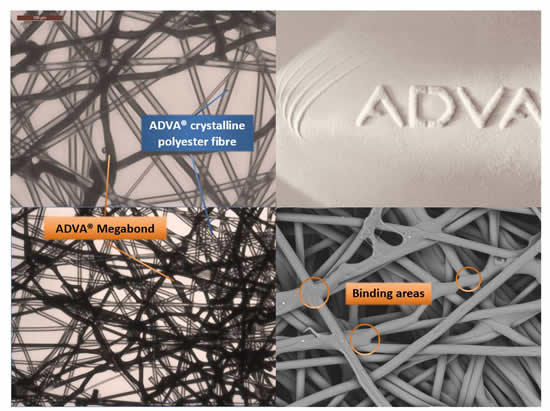 ADVA® MegaBond - The Revolutionary Binder Fibre for Recyclable, Self-Reinforcing Nonwovens

The fibre technologist ADVANSA / Germany has recently launched ADVA® MegaBond, the next generation in binding available for the nonwoven market. The company introduced this revolutionary new product family of binder fibre, perfectly suitable for both wetlaid and dry laid nonwovens. The fibre is supplied in amorphous state and can be used in many combinations with other fibres to create a strong, self-reinforcing network which is 100% recyclable.
The preferred choice for a functional and strong network is regular polyester fibre. A broad range of nonwovens with engineered properties can be created, including thermoformable composites consisting of a single polymer. The processed combination of crystalline and amorphous fibre results in self-reinforcing structures which is triggered by thermal treatment: the end product can be moulded into any shape to fit the technical needs. The technology can replace for example injection moulding. It can also be used for applications such as fine-pored filters.
A most simple composition of a functional layer in a complex article, or even the whole final article offers great advantages in recyclability.
ADVANSA supplies fibers with very low linear density, which – so far – are rarely available on the market: the fibre offering starts with a fine range at 1.6dtex including shortcut version for wet laid processes and crimped staple fibres for dry laid processing. In addition, coarser versions can be produced including post-consumer recycled feedstock and black pigmented material on request. ADVA® MegaBond is also suitable for food contact (FDA, BfR, EU 10/2011 compliant), hygiene and medical applications. For thermal bonding, a broad process window between 140°C and more than 220°C can be used, to either form dense, strong and very thermostable structures, or more open, porous products.
Polyester is known as the most suitable material for pelletizing, re-melting and extrusion into new fibers. ADVANSA takes advantage of this opportunity for more than one decade. With the circular economy goals defined in the EU, the "design for recycling" topic will gain more and more importance in many sectors. ADVA® MegaBond is a German made offering to rethink recipes and concept into better recyclable options.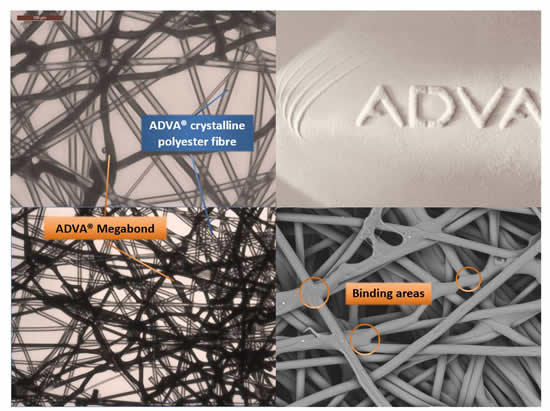 Press release
ADVA® Blue Polyesterfasern für die Vliesstoffindustrie Hergestellt aus Social Plastic® - einer der anerkanntesten Wege gegen Plastikmüll im Meer
Als Ergebnis einer Partnerschaft mit dem Sozialunternehmen Plastic Bank, verwendet ADVANSA Social Plastic® als wertvollen Rohstoff bei der Herstellung von ADVA® Blue Polyesterfasern.
Das Portfolio von ADVANSA "Made with Social Plastic®" umfasst Stapelfasern, Kurzschnittfasern sowie Tow, die für verschiedene Industriezweige gut geeignet sind, wie z.B. für Hygiene und Medizin, Filtration, Automobil, usw.
In unseren Ozeanen treiben Millionen Tonnen Plastikmüll – und jedes Jahr kommen unvorstellbare 8 Millionen Tonnen hinzu. Forscher prognostizieren, dass bis zum Jahr 2050 mehr Müll in den Weltmeeren schwimmt, als Fisch. Das Leben im Meer wird zunehmend bedroht.
Es gibt viele Ansätze und Ideen dagegen vorzugehen. Eines der renommiertesten und bekanntesten Unternehmen, das in diesem Bereich bereits tätig ist, ist Plastic Bank. Als Ergebnis einer Partnerschaft mit diesem Sozialunternehmen hat ADVANSA ADVA® Blue eingeführt, eine neue, nachhaltige Faser für verschiedenste Industriezweige. Sie wird aus Plastik hergestellt, das sonst im Meer oder an Stränden hätte landen können. Ziel der Partnerschaft ist es, Plastikmüll in Ozeanen oder an Stränden zu verhindern bzw. zu reduzieren, vornehmlich in Regionen, in denen es keine effizienten und organisierten Abfall- oder Recyclingsysteme gibt, und damit gleichzeitig Menschen in Armut neue Lebensperspektiven zu eröffnen. Dafür bietet Plastic Bank Sammlern Anreize in Form von Bargeld, Sachleistungen oder als Blockchain-gesicherte, digitale Guthaben, mit denen sie ihr Einkommen aufstocken und sich und ihren Familien eine bessere Zukunft aufbauen können.
Das von Plastic Bank gesammelte Plastik wird gereinigt und zu Social Plastic® recycelt. Dieses wird von ADVANSA als wertvoller Rohstoff für die Herstellung hochwertiger Polyesterfasern eingesetzt, die nicht nur den hohen Ansprüchen entsprechen, sondern darüber hinaus, wie alle anderen ECO-Fasern von ADVANSA auch, eine deutlich bessere CO2 Bilanz aufweisen.
ADVA® Blue Made from Social Plastic®
With a truck load of plastic waste entering our oceans every minute, the environmental impacts to our ecosystem are catastrophic: ocean life is increasingly threatened.
One of the ways to combat the global crisis is choosing sustainably sourced materials which is a step in the right direction for the future of our planet. ADVANSA, who make sustainability their mission, have committed to using recycled plastic in their product ADVA® Blue, sourced directly from Plastic Bank whose goal is to prevent plastic waste from ending up in rivers and oceans – one of the leading solutions to stop ocean plastic!
At the same time, it opens new opportunities for people living in poverty, to build a better future for themselves and their families: collected plastic (Social® Plastic) from regions that do not have efficient and formal waste or recycling systems can be exchanged by local residents for rewards such as cash, school tuition, healthcare, and insurance or as Blockchain-secured digital tokens increasing their income and providing better opportunities for themselves and their families.
ADVANSA, who is co-operating with Plastic Bank, uses Social Plastic® as a valuable raw material in the manufacture of ADVA® Blue polyester fibres.
The portfolio "Made from Social Plastic®" contains staple fibres, shortcut fibres and tow for various industries, e.g. hygiene and medicine, filtration, automotive, etc.
Press release
ADVA®terra – Eine Strategie zur Reduzierung von Plastikverschmutzung
ADVANSA hat sich auf die Entwicklung und umweltverträgliche Herstellung einer breiten Palette von technischen Spezialfasern, einschließlich Kurzschnittfasern für Papier- und Nassvliesverfahren, spezialisiert. Als neuste Innovation bringt das Unternehmen nun ADVA®terra auf den Markt - eine biologisch abbaubare Polyesterfaser, die zu 100 % aus recycelten Rohstoffen besteht. Die Fähigkeit, von Mikroorganismen in biologisch aktiven Lebensräumen abgebaut zu werden, trägt dazu bei, die potenzielle Umweltbelastung von kunststoffhaltigen Artikeln zu verringern.
Die zunehmende Plastikverschmutzung ist ein Problem von globalem Ausmaß, das immer mehr Anlass zur Sorge gibt. Jedes Jahr werden mehr als 380 Millionen Tonnen Plastik produziert, und es entsteht Plastikmüll in der gleichen Größenordnung. Durch unsachgemäße Abfallentsorgung gelangt ein erheblicher Teil davon in unser natürliches Ökosystem und in die Ozeane. Dies führt zu Problemen für die Umwelt, die Tierwelt und die menschliche Gesundheit, da typische Kunststoffe extrem langsam, laut Schätzungen in einer Größenordnung von 500 Jahren abgebaut werden. Wenn sich der gegenwertige Konsum und die Entsorgung von Plastik nicht grundlegend ändern, könnte es im Jahr 2050 mehr Plastik als Fische in den Weltmeeren geben. Hier wären biologisch abbaubare Kunststoffmaterialien ein Teil der Lösung gegen die Plastikverschmutzung.
Mit Hilfe einer innovativen Technologie gelingt es ADVANSA, Nachhaltigkeit und biologische Abbaubarkeit in einem Produkt zu vereinen. ADVA®terra Fasern bestehen zu 100 % aus recycelten PET-Flaschen und werden durch ein spezielles Verfahren so modifiziert, dass sie biologisch abbaubar sind, ohne dass die günstigen mechanischen Eigenschaften von PET beeinträchtigt werden. ADVA®terra ist als wasserdispergierbare Kurzschnittfaser für die Papier- und Nassvliesindustrie, als Stapelfaser für trockengelegte Vliese und als Schneidkabel für die Flockenindustrie in verschiedenen Feinheiten und Schnittlängen erhältlich. So kann ADVA®terra in der Produktion für unterschiedliche Endanwendungen eingesetzt werden, sogar für Anwendungen mit Lebensmittelkontakt. Das Besondere an Produkten aus ADVA®terra ist, dass sie die gleichen Eigenschaften haben, wie herkömmliche, biologisch nicht-abbaubare Standardfasern und genauso einfach verarbeitet werden können, wodurch die Auswirkungen auf die Umwelt minimiert werden. Qualität und Leistung der Produkte werden dabei nicht beeinträchtigt. Darüber hinaus können Artikel aus ADVA®terra nach der Nutzung recycelt werden, was die Umweltauswirkungen durch die Reduzierung von Abfällen weiter verbessert.
Die in einem externen Prüfinstitut durchgeführten Laborstudien basieren auf dem Prüfprotokoll nach ASTM D5511 und lassen erwarten, dass ADVA®terra innerhalb von 12 Monaten zu 30 % bis 60 % unter den Prüfbedingungen abgebaut wird* - ein vergleichbarer Zeitraum wie bei einigen Natur¬fasermaterialien, deren Abbau von wenigen Monaten bis Jahren dauern kann.
*Die Abbaugeschwindigkeit hängt stark von einzelnen Faktoren wie Temperatur, Feuchtigkeit, Oberfläche und Aussetzung des Endprodukts im Boden, Arten von Mikroorganismen usw. ab.
ADVA®terra - A Strategy to Reduce Plastic Pollution

ADVANSA, a company focused on the development and eco-responsible production of a broad range of specialized technical fibres, including short cut fibres for paper & wetlaid processes, launches ADVA®terra – a biodegradable polyester fibre made of 100% recycled feedstock. The ability to be degraded by microorganisms in biologically active environments is a contribution to reduce the pollution potential of articles containing plastic.
Plastic pollution is a global problem of increasing concern. Each year, more than 380 million tons of plastic is produced, plastic waste of the same order is generated. With improper waste management, a significant fraction is entering our natural ecosystem and oceans. This is causing environmental, animal, and human health concerns, as typical plastic materials are estimated to break down within 500 years – if at all. Without fundamental changes to ongoing consumption and waste management of plastics, by 2050 there may be more plastic than fish in the oceans. Here, biodegradable plastics could be part of the solution against plastic pollution.
ADVANSA applies an innovative technology to combine sustainability and biodegradability in one product. ADVA®terra fibres originating from 100% post-consumer PET bottles are engineered via proprietary modifications to provide biodegradation capabilities without sacrificing from favourable mechanical properties of PET. ADVA®terra is available as water dispersible short cut fibre for the paper and wet laid nonwoven industry as well as staple fibre for dry laid nonwovens and tow for the floc industry in various fineness and cut length combinations. Thus, ADVA®terra can be used in production across diverse end-use applications, even for applications with food contact.
What makes it impressive is that products made from ADVA®terra have the same properties as conventional non-biodegradable standard fibres and can be processed just as easily, minimizing environmental consequences without sacrificing quality and performance. In addition, ADVA®terra is suitable for recycling after completing lifecycle which further improves the environmental impact by reduction of waste.
According to our laboratory studies based on the ASTM D5511 test scheme, ADVA®terra is expected to biodegrade to 30% to 60% within 12 months - a degradation rate comparable to some natural fibre materials which may take from some months to few years.*
*Degradation rates strongly depend on individual factors like temperature, moisture, surface area and exposure of final article in the soil, types of microorganisms etc.
Images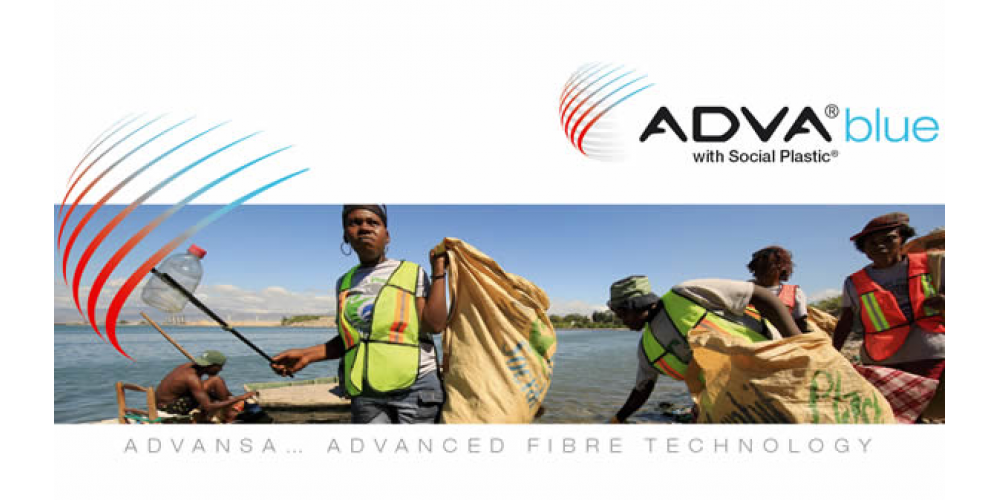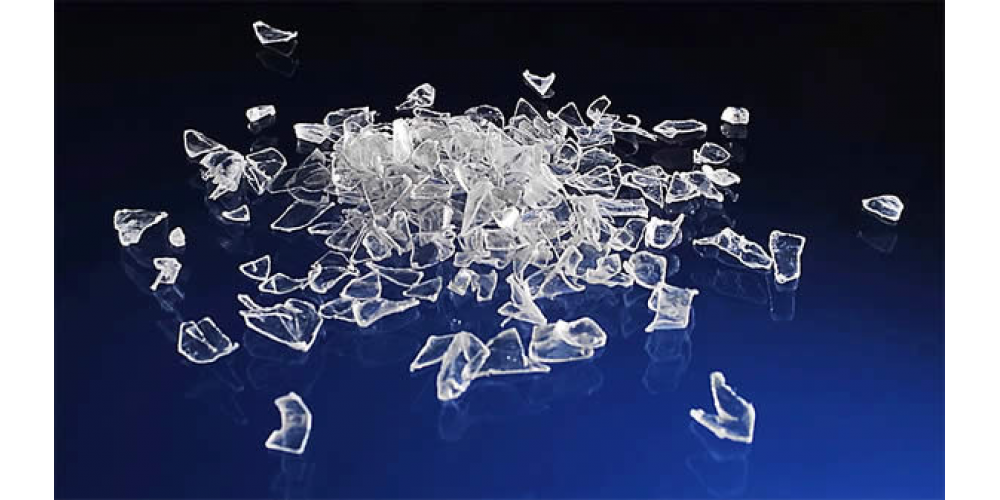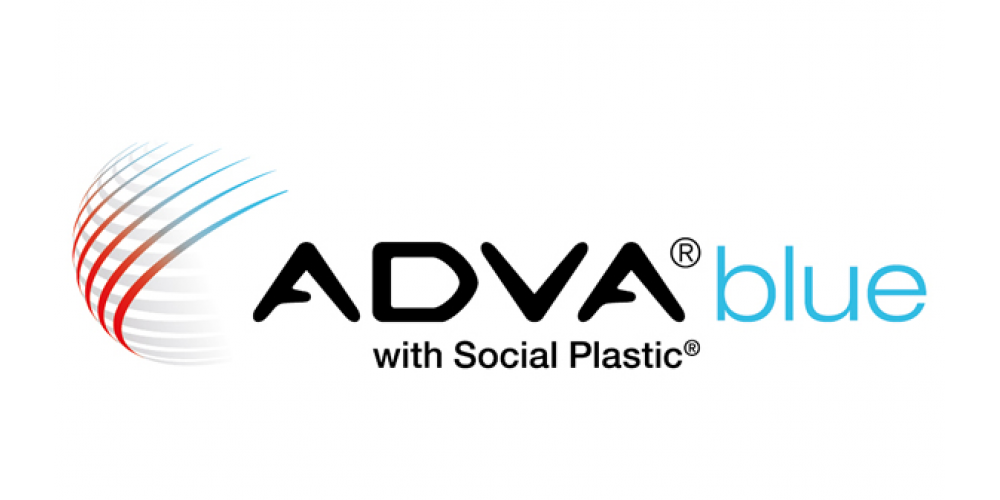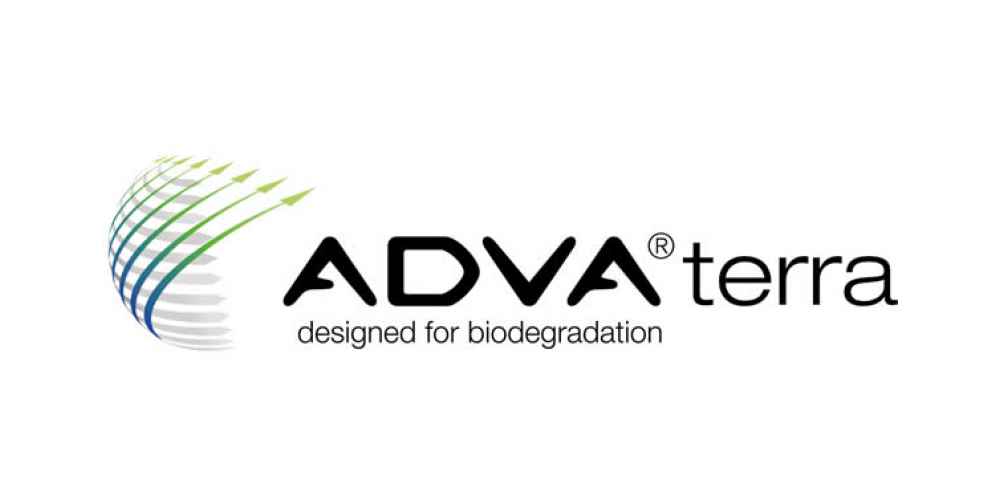 ADVA terra