Amazon Filters Ltd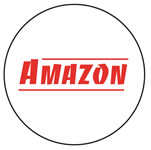 Exhibitor Profile
For over 35 years, our team of experts has designed, manufactured, and installed innovative filtration solutions that go beyond any competitor's standard.
Today, we're Europe's leading filter manufacturer with capacity and capabilities worldwide. Supported by years of industry knowledge, we deliver high-quality, reliable, and accredited filtration solutions to your exact specifications.
At Amazon Filters, we have years of experience delivering filtration for a diverse range of industries and systems, from coffee machines to engine fuel systems. We can develop unique filter formats and media configurations that address your specific requirements, Including OEM filters. Confidentiality is standard throughout the development and production phases of your filtration system, giving you a competitive advantage. We also have dual location manufacturing sites, ensuring continuity of supply throughout your project.
Products / Markets
Product Index
Bakterienfilter
Beutel-/Taschenfilter
Coalescer
Filtergehäuse
Filtermedien
Filtermedien f. Flüssigkeiten
Flüssig-Filtermedien
Kohlefilter
Lackfilter
Patronenfilter
Umkehrosmose
Market Scope
Automobilindustrie
Biotechnologie/Biopharmazie
Chemische Industrie
Farben-, Pigment-, Beschichtungsindustrie
Lebensmittel-,Getränkeindustrie
Milchindustrie / Molkerei
Mineralöl/Öl/Gasproduktion
Petrochemische Industrie
Pharmazeutische Industrie
Wasserbehandlung, versorgung
Product Index
Bacteriological Filters
Bag Filters
Carbon Filters
Cartridge Filters
Coalescers
Filter Housings
Filter Media
Filter Media for Liquids
Liquid Filter Media
Paint Filters
Reverse Osmosis
Market Scope
Automotive Industry
Biotechnology/Biopharmac. Industry
Chemical Industries
Dairy Industry
Food, Beverage Industry
Mineral / Oil / Gas Production
Paint, Pigments, Coatings Industry
Petrochemical Industry
Pharmaceutical Industry
Water Treatment, Supply
Product Index
反渗透
活性碳过滤器
液体过滤器介质
液体过滤滤材
滤壳
滤筒
滤菌器
漆雾过滤器
聚结器
袋式过滤器
过滤介质
Market Scope
 汽车工业
乳品加工业
制药工业
化学工业
水处理、供应
油漆、颜料、涂料工业
生物技术/生物制药业
石化工业
矿产/石油/天然气业
食品、饮料工业
Product Index
أكياس فلترة
النضح العكسي
تصفية العلب
فلاتر الكارترج / الخراطيش
فلاتر دهانات
فلاتر كربونية
فلاتر ميكروبيولوجية
مواد فلترة
مواد فلترة الغازات
مواد فلترة الغازات
وحدات إلتحام
Market Scope
إنتاج المعادن والزيوت والغاز
التغذية بالمياه وتصريفها
الصناعات الدوائية
الصناعات الغذائية وصناعة المشروبات
الصناعة الإلكترونية والإلكترونيات الدقيقة
الصناعة البتروكيماوية
الصناعة الكيماوية
صناعة التقنية البيولوجية والبيوصيدلية
صناعة الدهانات والصبغات والتلبيس
صناعة السيارات
Product Index
Cartouches de filtres
Coalesceurs
Filtres bactériologiques
Filtres à carbone
Filtres à pentures
Filtres à sacs
Les boîtiers de filtre
Médias de filtre
Médias de filtre pour liquides
Médias de filtre pour liquides
Osmose inversée
Market Scope
Industrie automobile
Industrie biotechnologie/biopharmaceutique
Industrie chimique
Industrie de peintures, pigments et revêtements
Industrie pharmaceutique
Industrie pétrochimique
Industrie électronique et microélectrique
Industries alimentaires et des boissons
Productions minérales / pétrolière / du gaz
Traitement d'eau, alimentation
Product Index
Alloggiamenti filtro
Filtri a tasche
Filtri batteriologici
Filtri carbone
Filtri cartuccia
Filtri per pittura
Mezzi filtraggio liquidi
Mezzi filtranti
Mezzi filtranti per liquidi
Miscelatori
Osmosi inversa
Market Scope
Biotecnologie/biofarmaceutica
Produzioni minerali / petrolio / gas
Settore alimenti e bevande
Settore automobilistico
Settore caseario
Settore chimico
Settore parafarmaceutico
Settore petrolchimico
Settore pitture, pigmenti e rivestimenti
Trattamento approvvigionamento acqua
Product Index
Filtry bakteriologiczne
Filtry powlekane
Filtry workowe
Filtry węglowe
Koagulanty
Media filtrów
Media filtrów cieczy
Media filtrów cieczy
Obudowy filtrów
Odwrócona osmoza
Wkłady filtracyjne
Market Scope
Biotechnologia/biofarmaceutyka
Produkcja farb i lakierów
Przemysł chemiczny
Przemysł farmaceutyczny
Przemysł mleczarski
Przemysł petrochemiczny
Przemysł samochodowy
Przemysł spożywczy
Uzdatnianie wody i zaopatrzenie w wodę
Wydobycie minerałów, ropy i gazu
Product Index
Carcaças de Filtro
Filtros bacteriológicos
Filtros de cartuchos
Filtros de carvão
Filtros de saco
Filtros de tinta
Meios de filtragem
Meios de filtragem para líquidos
Meios de filtragem para líquidos
Osmose inversa
Separadores de gotas
Market Scope
Electrónica, indústria microelectrónica
Ind. de biotecnologia/biofarmac.
Indústria alimentar, de bebidas
Indústria automóvel
Indústria farmacêutica
Indústria petroquímica
Indústrias químicas
Pintura, pigmentos, indústria de revestimentos
Produção mineral / óleo / gás
Tratamento de água, abastecimento
Product Index
Бактериальные фильтры
Коагуляторы
Корпуса фильтров
Обратный осмос
Рукавные фильтры
Угольные фильтры
Фильтрующий материал
Фильтрующий материал для жидкостей
Фильтрующий материал для жидкостей
Фильтры красок
Фильтры со сменным фильтрующим элементом
Market Scope
Автомобильная промышленность
Биотехнология / Биофармацевтическая промышленность
Добыча минералов/ нефти/ газа
Лакокрасочная промышленность
Нефтехимическая промышленность
Очистка воды, водоснабжение
Производство продуктов питания и напитков
Фармацевтическая промышленность
Химическая промышленность
Электроника, микроэлектроника
Product Index
Filtro de Viviendas
Filtros bacteriológicos
Filtros de bolsa
Filtros de carbón
Filtros de cartucho
Filtros de pintura
Medios de filtro
Medios de filtros para líquidos
Medios de filtros para líquidos
Osmosis inversa
Separadores coalescentes
Market Scope
Industria de la alimentación y las bebidas
Industria de la automoción
Industria de la biotecnología/biofarmacéutica
Industria de la electrónica, microelectrónica
Industria de las pinturas, pigmentos, revestimientos
Industria farmacéutica
Industria petroquímica
Industrias químicas
Producción de minerales / petróleo / gas
Tratamiento, suministro de agua
Product Index
Bakteriyolojik Filtreler
Birleştiriciler
Boya Filtreleri
Filtre Gövdeleri
Filtre Ortamı
Karbon Filtreler
Kartuşlu Filtreler
Sıvılar için Filtre Ortamı
Sıvılar için Filtre Ortamı
Ters Ozmos
Torba Filtreler
Market Scope
Biyoteknoloji/Biyoeczacılık Endüstrisi
Boya, Pigment, Kaplama Endüstrisi
Gıda, İçecek Endüstrisi
Kimya Endüstrisi
Mineral / Petrol / Gaz Üretimi
Otomotiv Endüstrisi
Petrokimya Endüstrisi
Su Arıtma, Temin
Süt Endüstrisi
İlaç Endüstrisi
Product Index
백 필터
세균 필터
액체 여과재
액체용 여과재
여과재
역삼투
카트리지 필터
코어레서
탄소 필터
페인트 필터
필터 하우징
Market Scope
광물 / 석유 / 가스 생산
생명공학/생물 약제학 산업
석유화학 산업
수질 관리, 수자원 공급
식음료 산업
유제품 산업
자동차 산업
제약 산업
페인트, 안료, 도장 산업
화학 산업
Product Index
カートリッジ・フィルター
コアレッサー
バッグフィルター
フィルターハウジング
フィルターメディア
ペイントフィルター
活性炭フィルター
液体フィルター媒体
液体用濾過材
細菌フィルター
逆浸透
Market Scope
バイオテクノロジー・バイオ医薬品産業
化学工業
医薬品業界
塗料、顔料、コーティング産業
水処理および関連製品
石油化学工業
自動車産業
酪農産業
鉱物・石油・ガス生産
食品、飲料業界