ANDRITZ SEPARATION GmbH Hall 8 / A36

Exhibitor Profile
ANDRITZ Separation ist Anbieter von mechanischen und thermischen Technologien und Serviceleistungen sowie zugehörigen Automatisierungslösungen im Bereich der Fest-Flüssig-Trennung und beliefert die Chemie-, Umwelt-, Lebensmittel-, Bergbau- und Mineralienindustrie.
Die maßgeschneiderten, innovativen Kundenlösungen zielen auf die Minimierung des Ressourceneinsatzes sowie höchste Prozesseffizienz ab und tragen so maßgeblich zu einem nachhaltigen Schutz der Umwelt bei. Der Geschäftsbereich bietet darüber hinaus auch Technologien und Serviceleistungen für die Produktion von Tierfutter- und Biomassepellets an.
ANDRITZ Separation provides mechanical and thermal technologies as well as services and the related automation solutions for solid/liquid separation, serving the chemical, environmental, food, mining and minerals industries.
The customized, innovative solutions focus on minimizing the use of resources and achieving highest process efficiency, thus making a substantial contribution towards sustainable environmental protection. In addition, the business area offers technologies and services for the production of animal feed and biomass pellets.
Products / Markets
Product Index
Bandfilter
Drucktrommelfilter
Eindicker
Filterpressen
Filtertücher
Filterzentrifugen
Membranfilterpressen
Rotary Membrane Filters
Scheibenfilter
Schneckenpressen
Schubzentrifugen
Schälzentrifugen
Siebzentrifugen
Trockner
Trommelfilter
Vakuumfilter
Zentrifugen
Market Scope
Abwasserwirtschaft
Agrarwirtschaft
Bergbauindustrie
Chemische Industrie
Filtrations- und Separationsindustrie
Kunststoffverarbeitende Industrie
Lebensmittel-,Getränkeindustrie
Petrochemische Industrie
Pharmazeutische Industrie
Umweltschutz
Product Index
Belt Filters
Centrifuges
Disc Filters
Drum Filters
Dryers
Filter Centrifuges
Filter Cloth
Filter Presses
Membrane Presses
Peeler Centrifuges
Pressure Drum Filters
Pusher Centrifuges
Rotary Membrane Filters
Screen Centrifuges
Screw Presses
Thickeners
Vacuum Filters
Market Scope
Agriculture
Chemical Industries
Environmental Protection
Filtration and Separation Industry
Food, Beverage Industry
Mining Industry
Petrochemical Industry
Pharmaceutical Industry
Plastic Industry
Waste Water Treatment
Product Index
刮刀离心机
压滤机
增稠剂
带式过滤器
干燥器
推进式离心机
旋转式薄膜过滤器
滤布
盘式过滤器
真空过滤器
离心式过滤器
离心机
筛网离心机
螺旋压榨机
隔膜式压滤机
鼓式压滤器
鼓式过滤器
Market Scope
 农业
制药工业
化学工业
塑料工业
废水处理
环境保护
石化工业
过滤与分离工业
采矿业
食品、饮料工业
Product Index
أجهزة تقشير طاردة مركزية
أقمشة فلاتر
اسطوانات فلترة بالضغط
طاردات مركزية دافعة
طوارد مركزية فارزة
فلاتر اسطوانية
فلاتر دورانية
فلاتر شريطية
فلاتر شفط
فلاتر قرصية
قلاتر الطرد المركزي
مجففات
مكابس اسطوانية
مكابس لولبية
مكبس فلاتر صفائحي
مكثفات
وحدات الطرد المركزي
Market Scope
الصناعات الدوائية
الصناعات الغذائية وصناعة المشروبات
الصناعة البتروكيماوية
الصناعة الكيماوية
الهندسة المعمارية
صناعات الفلترة وفصل المواد
صناعة الألبان
صناعة البلاستيك
صناعة التعدين
معالجة مياه الصرف
Product Index
Agents épaississants
Centrifugeuses
Centrifugeuses de déroulage
Centrifugeuses propulsives
Centrifugeuses à filtre
Centrifugeuses à écran
Filtres à disques
Filtres à membrane rotative
Filtres à sangles
Filtres à tambours
Filtres à tambours sous pression
Filtres à vide
Presses de filtres
Presses à membranes
Presses à vis
Sécheurs
Tissus de filtre
Market Scope
Agriculture
Industrie chimique
Industrie de filtration et de séparation
Industrie des matières synthétiques
Industrie laitière
Industrie minière
Industrie pharmaceutique
Industrie pétrochimique
Industries alimentaires et des boissons
Traitement des eaux usées
Product Index
Addensanti
Centrifughe
Centrifughe a spinta
Centrifughe a vite
Centrifughe filtri
Centrifughe pelatrici
Essiccatori
Filtri a disco
Filtri a membrana rotante
Filtri a tamburo
Filtri a vuoto
Filtri banda
Filtri con tamburo a pressione
Panno filtrante
Presse a vite
Presse filtranti
Presse membrana
Market Scope
Agricoltura
Protezione ambientale
Settore alimenti e bevande
Settore chimico
Settore filtrazione e separazione
Settore minerario
Settore parafarmaceutico
Settore petrolchimico
Settore plastica
Trattamento acque reflue
Product Index
Ciśnieniowe filtry bębnowe
Filtry bębnowe
Filtry próżniowe
Filtry tarczowe
Filtry taśmowe
Obrotowe filtry membranowe
Prasy filtracyjne
Prasy membranowe
Prasy śrubowe
Suszarki
Tkanina filtracyjna
Wirówki
Wirówki filtracyjne
Wirówki obierające
Wirówki z opcją przesiewania
Wirówki ze śmigłem pchającym
Zagęszczacze
Market Scope
Filtrowanie i separacja
Ochrona środowiska
Oczyszczanie ścieków (waste water)
Przemysł chemiczny
Przemysł farmaceutyczny
Przemysł petrochemiczny
Przemysł spożywczy
Przemysł tworzyw sztucznych
Przemysł wydobywczy
Rolnictwo
Product Index
Centrifugadores
Centrifugadores de areia
Centrifugadores de desenrolamento/descasque
Centrifugadores de filtros
Centrifugadores de impulso
Espessante
Filtros de bandas
Filtros de discos
Filtros de membranas rotativos
Filtros de tambor
Filtros de tambor sob pressão
Filtros de vácuo
Filtros-prensa
Prensas de membranas
Prensas de parafuso
Secadores
Tela filtrante
Market Scope
Agricultura
Indústria alimentar, de bebidas
Indústria de filtragem e separação
Indústria dos plásticos
Indústria farmacêutica
Indústria leiteira
Indústria mineira
Indústria petroquímica
Indústrias químicas
Tratamento de água de despejo
Product Index
Барабанные фильтры
Вакуумные фильтры
Винтовые прессы
Дисковые фильтры
Загустители
Ленточные фильтры
Мембранные прессы
Напорные барабанные фильтры
Ротационные мембранные фильтры
Сушилки
Фильтр-прессы
Фильтрующая ткань
Фильтрующие центрифуги
Центрифуги
Центрифуги с выталкиванием осадка
Центрифуги с ножевым съёмом осадка
Центрифуги с перфорированным ротором
Market Scope
Горнодобывающая промышленность
Молочная промышленность
Нефтехимическая промышленность
Отрасль фильтрации и сепарирования
Очистка сточных вод
Производство пластмасс
Производство продуктов питания и напитков
Сельское хозяйство
Фармацевтическая промышленность
Химическая промышленность
Product Index
"Centrífugas ""peeler"""
Centrífugas
Centrífugas con impulsor
Centrífugas de criba
Centrífugas de filtro
Espesantes
Filtros de correa
Filtros de disco
Filtros de membrana giratorios
Filtros de tambor
Filtros de tambor de presión
Filtros de vacío
Prensas de filtro
Prensas de membrana
Prensas de tornillo
Secadores
Tela de filtro
Market Scope
Agricultura
Industria de la alimentación y las bebidas
Industria de la filtración y la separación
Industria de la minería
Industria de los plásticos
Industria de los productos lácteos
Industria farmacéutica
Industria petroquímica
Industrias químicas
Tratamiento de aguas residuales
Product Index
Bant Filtreler
Basınçlı Tambur Filtreler
Disk Filtreler
Döner Membran Filtreler
Elekli Santrifüjleri
Filtre Kumaşı
Filtre Presleri
Filtre Santrifüjleri
Kurutucular
Membran Presleri
Peeler Santrifüjler
Santrifüjler
Tambur Filtreler
Vakum Filtreler
Vidalı Presler
Yoğunlaştırıcılar
İtici Santrifüjler
Market Scope
Atıksu Arıtma
Filtrasyon ve Ayırma Endüstrisi
Gıda, İçecek Endüstrisi
Kimya Endüstrisi
Madencilik Endüstrisi
Petrokimya Endüstrisi
Plastik Endüstrisi
Tarım
Çevre Koruma
İlaç Endüstrisi
Product Index
건조기
농축기
드럼 필터
디스크 필터
벨트 필터
분리기
분리막 프레스
스크루 프레스
스크린 원심 분리기
압력 드럼 필터
압착식 필터
여과천
진공 필터
푸셔 원심 분리기
필러 원심 분리기
필터 원심분리기
회전 분리막 필터
Market Scope
광업
농업
석유화학 산업
식음료 산업
여과 및 분리 산업
제약 산업
폐수 처리
플라스틱 산업
화학 산업
환경 보호
Product Index
スクリュープレス
スクリーン遠心分離機
ディスクフィルター
ドラムフィルター
ピーラー遠心分離機
フィルタープレス
フィルター遠心機
プッシャー式遠心分離機
ベルトフィルター
ロータリーフィルター
乾燥機
加圧ドラムフィルター
増粘剤
濾過布
真空フィルター
膜プレス
遠心分離機
Market Scope
プラスチック業界
化学工業
医薬品業界
汚水処理
濾過および分離技術工業
環境保護
石油化学工業
農業
鉱業
食品、飲料業界
Conference Presentation/s
Images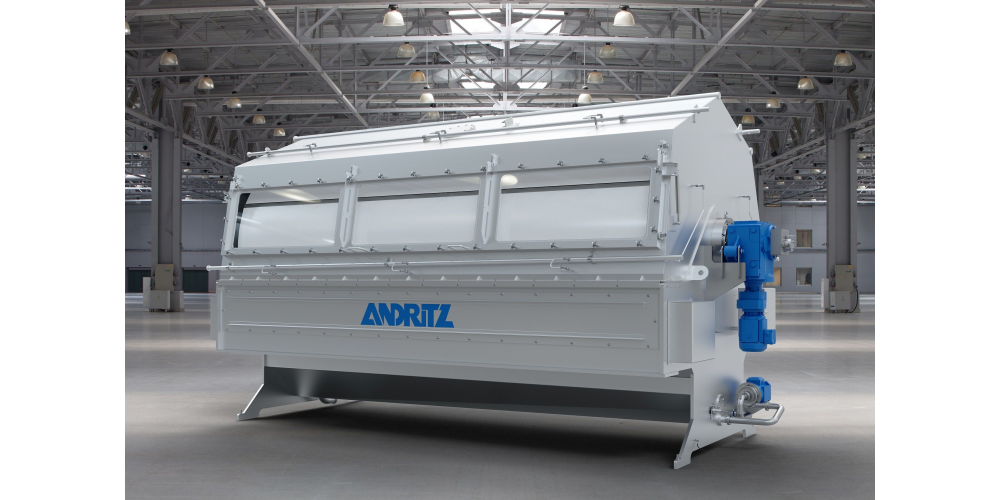 ANDRITZ introduces Nutrion – A vacuum filter in food and pharma processes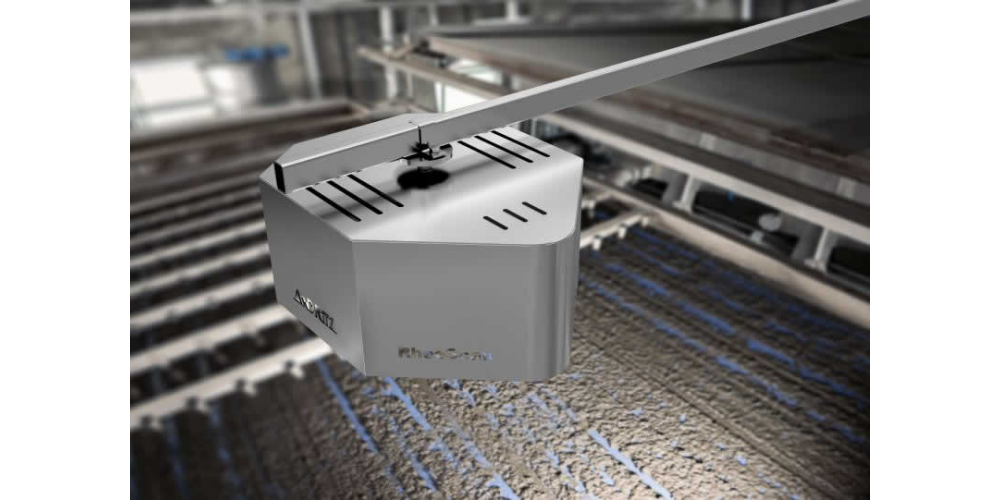 ANDRITZ introduces Metris addIQ RheoScan