CF-Industrial BV Hall 8 / C27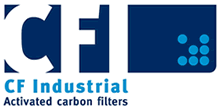 Exhibitor Profile
CF-Industrial ist schon seit über 25 Jahren auf Entwurf, die Entwicklung und Herstellung von Aktivkohlefiltern für alle denkbaren Anwendungen spezialisiert.
Neben einem großen Sortiment an Standardausführungen, Zylinder und Kassetten- umfasst das Lieferprogramm auch nach Kundenspezifikation gefertigte Anlagen.
Ein kleines, aber hochmotiviertes Team garantiert Ihnen zuverlässige Produkte und höchste Qualität.
At CF Industrial, we considering healthy and pure air a shared responsibility.
Our custom solutions contribute to a safe and healthy working and living environment. CF Industrial - member of the CF Group - has been producing professional air filters for a wide range of industries since 1987.
We help to remove nuisance odours, toxic gases and harmful components.
Both a positive impact on people and the environment. We care for air!
Products / Markets
Product Index
Aktivkohle
Aktivkohle Medien
Automobilfilter
Filtermedien f. Gase
Gasfilter
Luftfilter
Poröse Filtermittel
Market Scope
Abfallwirtschaft
Agrarwirtschaft
Automobilindustrie
Chemische Industrie
Druckindustrie
Elektronik-, Mikroelektronikindustrie
Schwerindustrie
Umweltschutz
Zellstoff-, Papierindustrie
Product Index
Activated Carbon
Activated Carbon Media
Air Filters
Automotive Filters
Filter Media for Gases
Gas Filters
Porous Filter Media
Market Scope
Agriculture
Automotive Industry
Chemical Industries
Electronic, Microelectronic Industry
Environmental Protection
Heavy Industry
Printing Industry
Pulp, Paper Industry
Waste Treatment
Product Index
多孔过滤器介质
气体过滤器
气体过滤器介质
汽车过滤器
活性碳
活性碳介质
空气过滤器
Market Scope
 农业
 汽车工业
化学工业
印刷业
废物处理
环境保护
电子、微电子工业
纸浆、造纸工业
重工业
Product Index
فلاتر السيارات
فلاتر الهواء
فلاتر غازات
كربون منشط
مواد الكربون المنشط
مواد تثقيب الفلاتر
مواد فلترة السوائل
Market Scope
الصناعات الثقيلة
الصناعة الكيماوية
الصناعة الورقية
الطاقة والإمداد بالطاقة
الطباعة
الهندسة المعمارية
صناعة الألبان
صناعة السيارات
معالجة النفايات
Product Index
Charbon actif
Filtres automobiles
Filtres à air
Filtres à gaz
Fluide à charbon actif
Médias de filtre pour gaz
Médias de filtres poreux
Market Scope
Agriculture
Energies et fourniture d'énergies
Industrie automobile
Industrie chimique
Industrie de la pâte de cellulose et du papier
Industrie laitière
Industrie lourde
Industrie typographique
Traitement des déchets
Product Index
Carbone attivo
Filtri aria
Filtri gas
Filtri settore automobilistico
Mezzi filtranti carbone attivo
Mezzi filtranti per gas
Mezzi filtranti porosi
Market Scope
Agricoltura
Protezione ambientale
Settore automobilistico
Settore chimico
Settore elettronico, microelettronico
Settore industria dell carta e della cellulosa
Settore industria pesante
Settore industria stampaggio
Trattamento rifiuti
Product Index
Filtry gazu
Filtry powietrza
Filtry samochodowe
Media filtrów gazu
Media filtrów porowatych
Media węgla aktywowanego
Węgiel aktywowany
Market Scope
Ochrona środowiska
Oczyszczanie ścieków
Przemysł celulozowo-papierniczy
Przemysł chemiczny
Przemysł ciężki
Przemysł drukarski
Przemysł elektroniczny i mikroelektroniczny
Przemysł samochodowy
Rolnictwo
Product Index
Carvão activado
Filtros de ar
Filtros de gases
Filtros para automóveis
Meios de carvão activado
Meios de filtragem para gases
Meios de filtragem porosa
Market Scope
Agricultura
Energia, abastecimento de energia
Indústria automóvel
Indústria da impressão
Indústria leiteira
Indústria pesada
Indústrias químicas
Pasta, indústria do papel
Tratamento de desperdícios
Product Index
Автомеханические фильтры
Активированный уголь
Воздушные фильтры
Газовые фильтры
Материал активированного угля
Пористый фильтрующий материал
Фильтрующий материал для газов
Market Scope
Автомобильная промышленность
Бумажная промышленность
Молочная промышленность
Переработка отходов
Полиграфическая промышленность
Сельское хозяйство
Тяжёлая промышленность
Химическая промышленность
Энергетика, электроснабжение
Product Index
Carbón activado
Filtros de aire
Filtros de automoción
Filtros de gas
Medios de carbón activado
Medios de filtros para gases
Medios de filtros porosos
Market Scope
Agricultura
Energía, suministro de energía
Industria de la automoción
Industria de la impresión
Industria de la pasta de madera, el papel
Industria de los productos lácteos
Industria pesada
Industrias químicas
Tratamiento del agua
Product Index
Aktif Karbon
Aktif Karbon Ortamı
Gaz Filtreleri
Gazlar için Filtre Ortamı
Gözenekli Filtre Ortamı
Hava Filtreleri
Otomobil Filtreleri
Market Scope
Atık Arıtma
Ağır Sanayi
Basın Endüstrisi
Elektronik, Mikroelektronik Endüstrisi
Kimya Endüstrisi
Otomotiv Endüstrisi
Selüloz, Kağıt Endüstrisi
Tarım
Çevre Koruma
Product Index
가스 필터
가스용 여과재
공기 필터
다공질 여과재
자동차 필터
활성탄
활성탄 매체
Market Scope
농업
인쇄 산업
자동차 산업
전자, 마이크로 전자 산업
제지, 종이 산업
중공업
폐기물 처리
화학 산업
환경 보호
Product Index
エアフィルター
ガスフィルター
ガス用濾過材
多孔質フィルターメディア
活性炭
活性炭メディア
自動車用フィルター
Market Scope
パルプ、製紙業界
化学工業
印刷業界
廃棄物処理
環境保護
自動車産業
農業
重工業
電子、マイクロエレクトロニクス産業
Images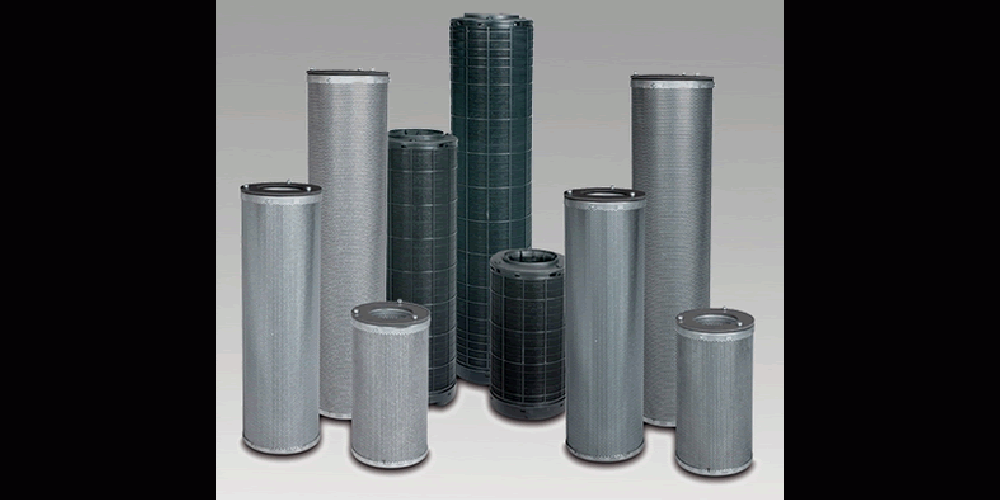 CF-Industrial