CTP Team S.r.l. Hall 8 / A22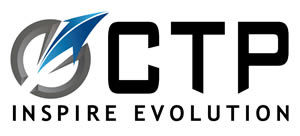 Exhibitor Profile
CTP Team is an engineering company specialized in tailored solutions to decrease the environmental impact of industrial processes through Air pollution control and Waste Heat Recovery systems.
Since its foundation in 1970 CTP Team has dealt with filtration systems handling industrial flue gas to avoid harmful dust emissions and negative impact on the air we breathe. A deep knowledge of the process, the systems and equipment and of the most updated applicable technology are at the basis for every optimization process. The newly established OTP division, which means Optimisation Technology and Performances is specialized in the optimisation of process Filters and Waste heat recovery systems. Collecting skills and expertise of manufacturer and clients, OTP's mission consists in reaching higher performances, reliability and savings by providing technical analyses of the existing scenario and study optimized solutions.
OTP technical approach consists in deep process analysis and equipment validation, identification of critical points, development of solutions to improve the existing equipment and solve plant problems to meet client expectations.
Products / Markets
Market Scope
Industria de los productos lácteos
Conference Presentation/s
Upgrade of existing kiln/raw mill bag filter optimising technology and performances
M. Colombo, M. Rovetta*, M. Recalcati, CTP Team S.r.l., Italy
Presentation at FILTECH 2022 Conference
The concept of optimisation is considered one of the keyways of permanently resolving issues impacting OPEX and helping a business be sustainable. This study shows how measure the gap between the present and optimised operation levels of a dust collector system and decide on how convenient it is to proceed given existing conditions by focussing on particular areas of expertise – performances, reliability of technology, quality and savings.
In this case study, the existing dust collectors on kiln / raw mill of the cement plant are not performing according to the design conditions, the initial guaranteed value of pressure drop is always exceeded inevitably leading to the main following conditions:
premature bags failure, mainly due to overcleaning to manage the very high pressure drop across the filter
extremely high compressed air consumptions
high power consumptions of the fan
Some examples of the criticalities highlighted by a preliminary analyse were related to the internal filter design, the exit available area reduced, the bottom, vertical and lateral gas velocity. Rendering the existing filter with a 3D model suitable for running a CFD simulation combined with a tailored process data collection campaign, allow both to perform a detailed gas behave analysis and rectify the mechanical criticalities affecting the equipment performances. This novel "OTP OPTIMISE PERFOMANCESR" approach passes through the deep process analysis and equipment validation and the study of a comprehensive solution to optimize the existing bagfilter with low impact modifications and saving capex.
The main results and sustainable goals achievable have been...