Dream Technology Corporation Hall 8 / F29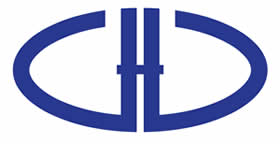 Exhibitor Profile
Dream Technology has manufactured and provided state-of-the-art machines for over 25 years. We have worked with numerous MNCs around the world. Our company is renowned for our high-end technology and risk-free machines.
Our main products are
Pleating Machines
Mini pleating machines
Knife type pleating machines
Rotary pleating machines
Drum type rotary pleating machines
Other machines
Automotive filter manufacturing machines
Eco filter manufacturing machines
Deep drawing hydraulic press
Hotmelt applicators
We make filter manufacturing machines of all sorts.
Among them, our best selling machine is [mini pleating machine]. It is the essence of our technology. Come and check the difference at FILTECH 2022!
Plus, we are proud to introduce our [new eco filter manufacturing machine] at FILTECH 2022. Unlike any other machines around the world, you can produce 20 filters per minute. With two robotic arms, the production level has increased significantly.
Come check us at FILTECH 2022. We will be looking forward to it!
Products / Markets
Product Index
Dichtungen für Filter
Faltmaschinen
Hepa-/Minipleat Faltmaschine
Hepa-Filter
Kabinenfilter
Kabinenfilter - Produktionsfilter
Messerfaltmaschinen
Metallexpander
Schmelzklebstoffe
Trockner
Market Scope
Filtrations- und Separationsindustrie
Schwerindustrie
Product Index
Cabin Air Filter Production Line
Cabin Air Filters
Dryers
Gaskets for Filters
HEPA Filters
HEPA-/Mini Pleating Machines
Hot-Melt Type Adhesives
Knife Pleating Machines
Metal Expander
Pleating Machines
Market Scope
Filtration and Separation Industry
Heavy Industry
Product Index
刀片式打褶机
干燥器
打褶机
机舱空气过滤器生产线
汽车空调过滤器
热熔型粘合剂
过滤器垫片
金属扩张器
高效粒子空气/迷你打褶机
高效粒子空气过滤器
Product Index
"فلاتر هواء عالية الفاعلية ""هـيبا"" HEPA"
آلات تصنيع فلاتر HEPA بالصفائح الصغيرة
المقصورة خط إنتاج فلتر الهواء
تمديد المعادن
شريط لاصق مائع حراريا
فلاتر المقصورات والحُجرات
مانعات تسرب للفلاتر
مجففات
مكنات تصفيح
مكنات طي
Market Scope
الصناعات الثقيلة
صناعات الفلترة وفصل المواد
Product Index
Adhésifs pour application à chaud
Extenseur à métaux
Filtres HEPA
Filtres à air de cabines
Joints pour filtres
Machines de plissage à couteaux
Machines à plisser HEPA
Plisseuses
Sécheurs
production en ligne de filtre à air de cabine
Market Scope
Industrie de filtration et de séparation
Industrie lourde
Product Index
Aggraffatrici
Aggraffatrici a coltello
Collanti fusi
Espansore metallico
Essiccatori
Filtri aria abitacolo
Filtri hepa
Guarnizioni per gas
Linee di produzione filtri aria abitacolo
Mini aggraffatrici Hepa
Market Scope
Settore filtrazione e separazione
Settore industria pesante
Product Index
Filtry HEPA
Kabinowe filtry powietrza
Kleje topliwe
Linie produkcyjne kabinowych filtrów powietrza
Maszyny do plisowania
Maszyny do plisowania filtrów HEPA/minipleat
Metalowy zbierak rozprężny
Suszarki
Urządzenia do plisowania
Uszczelki do filtrów
Market Scope
Filtrowanie i separacja
Przemysł ciężki
Product Index
Adesivos de cola termofusível
Expansor de metal
Filtros absolutos (HEPA)
Filtros de ar para cabines
Máquinas de plissar
Máquinas de plissar Mini/HEPA
Máquinas de plissar com lâminas
Secadores
Vedações para filtros
linha de produção de de ar de cabine de filtro
Market Scope
Indústria de filtragem e separação
Indústria pesada
Product Index
Воздушный фильтр производственная линия
Гофрировальные станки
Гофрировальные станки для изготовления крупных фильтров
Гофрировальные станки для изготовления фильтров тонкой очистки / малых фильтров
Инструмент для развальцовки металлов
Плавкие клеи
Прокладки фильтров
Сушилки
Фильтры воздуха в кабине
Фильтры тонкой очистки
Market Scope
Отрасль фильтрации и сепарирования
Тяжёлая промышленность
Product Index
Adhesivos de tipo de fusión en caliente
Extensor de metal
Filtros HEPA
Filtros de aire de cabina
Juntas para filtros
Máquinas de plisar
Máquinas de plisar /HEPA
Máquinas de plisar con cuchilla
Secadores
línea de producción para Filtro de aire en cabina
Market Scope
Industria de la filtración y la separación
Industria pesada
Product Index
Bıçak Plise Makineleri
Filtre Contaları
HEPA Filtreler
HEPA-/Mini Plise Makineleri
Isıyla Eriyen Yapıştırıcılar
Kabin Filtresi Üretim Hattı
Kabin Hava Filtreleri
Kurutucular
Metal Genleştirici
Plise Makineleri
Market Scope
Ağır Sanayi
Filtrasyon ve Ayırma Endüstrisi
Product Index
HEPA 필터
HEPA-/미니 주름 기계
건조기
나이프 주름 기계
메탈 익스펜더
속건성 접착제
주름 기계
캐빈 에어 필터
캐빈 에어 필터 생산 라인
필터용 가스켓
Product Index
HEPAフィルター
HEPA・ミニプリーツマシン
キャビン用エアフィルター
キャビン用エアフィルターの生産ライン
ナイフプリーツ装置
フィルター用ガスケット
プリーツマシン
ホットメルトタイプの接着剤
乾燥機
金属エキスパンダー
Images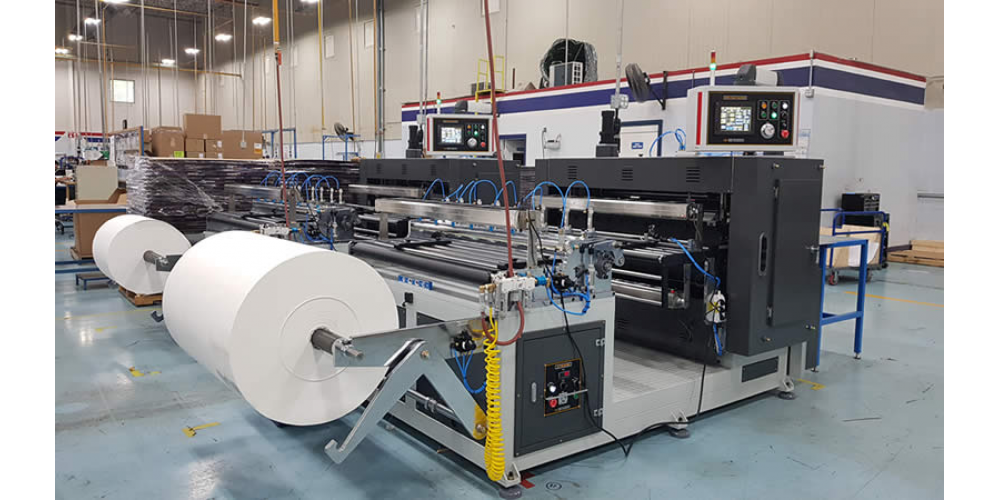 Knife Type Pleating Machine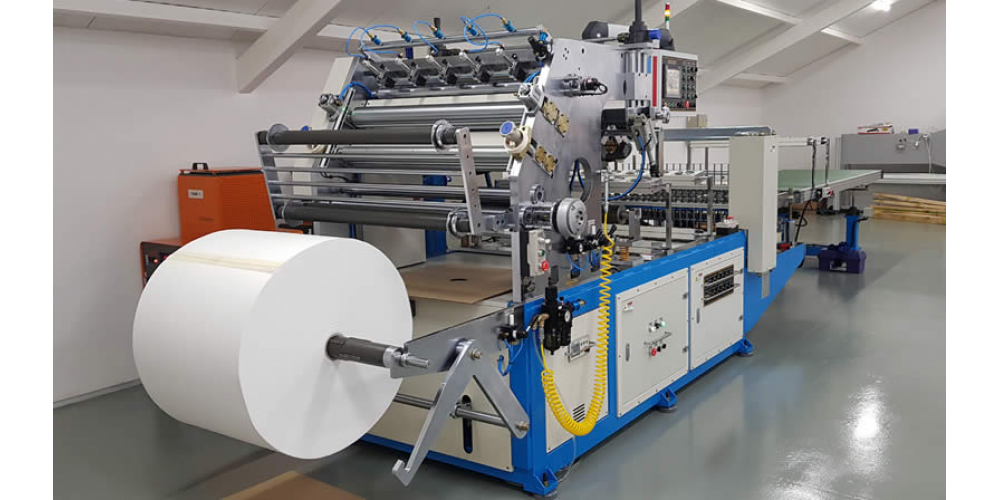 Mini Pleating Machine Tremble type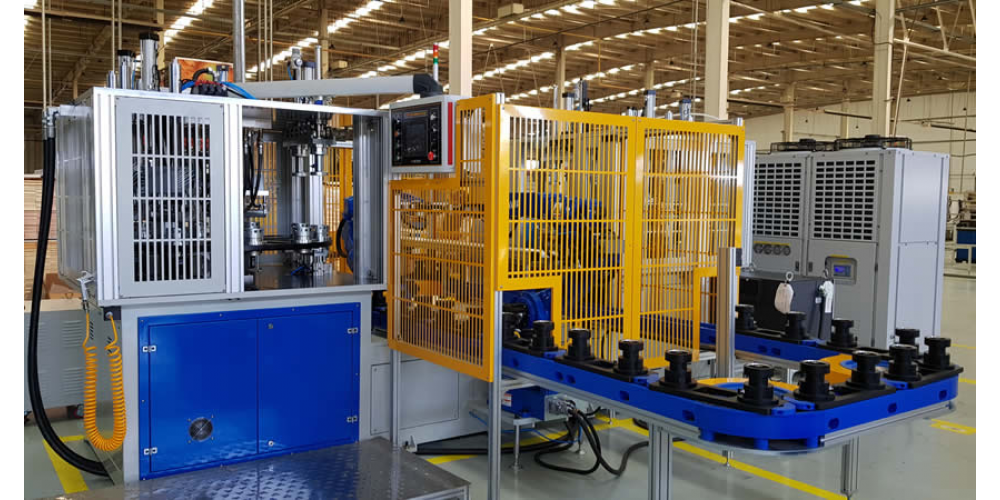 New Eco Filter Making Machine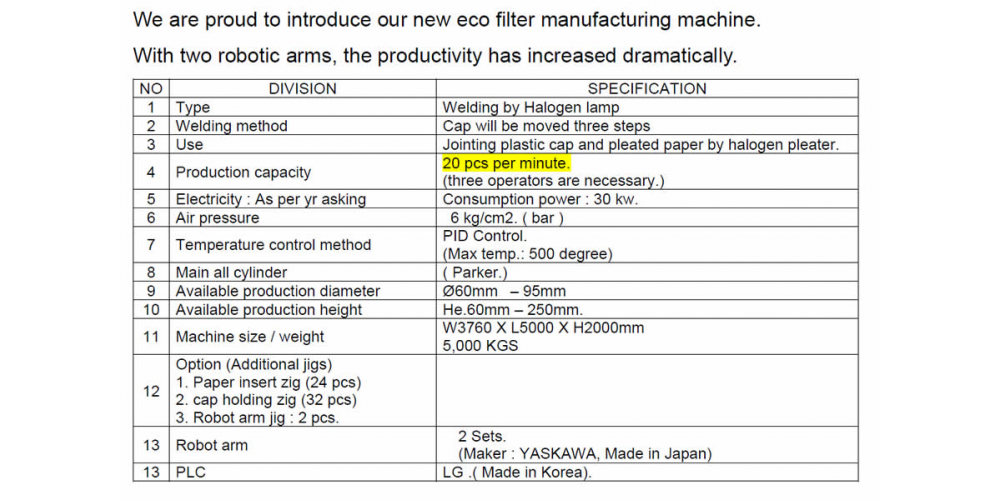 Dream Technology Corporation