Hengst Filtration GmbH Hall 7 / K13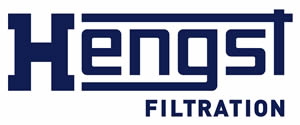 Exhibitor Profile
We provide a complete product range of high-tech filters and filter elements for the most stringent applications.
For every application you will find the right solution for the filtration of hydraulic fluids, lubricating oils, industrial fluids and gases.
Our broad portfolio ensures optimal operating conditions throughout the entire life cycle, thus reducing the total cost of ownership. As with all products and solutions, we also consistently comply with international norms and standards. This opens up the technical advantages of our filter technology for all applications, regardless of the original equipment manufacturer. Our close-knit global sales and service network provides short communication channels and expert advice at all times.
Products / Markets
Product Index
Edelstahlfilter
Einbaufilter
Feinsiebe
Filterelemente
Filtergehäuse
Hydraulikfilter
Online Particle Analysis
Schmierölfilter
Ölfilter
Market Scope
Agrarwirtschaft
Automobilindustrie
Bergbauindustrie
Druckindustrie
Eisen-, Stahlherstellung
Filtrations- und Separationsindustrie
Metallverarbeitende Industrie
Mineralöl/Öl/Gasproduktion
Schwerindustrie
Product Index
Filter Elements
Filter Housings
Hydraulic Filters
In-Line Filters
Lubrication Oil Filters
Oil Filters
Online Particle Analysis
Stainless Steel Filters
Strainers
Market Scope
Agriculture
Automotive Industry
Filtration and Separation Industry
Heavy Industry
Iron, Steel Manufacturing
Metal Processing Industry
Mineral / Oil / Gas Production
Mining Industry
Printing Industry
Product Index
不锈钢过滤器
串联过滤器
在线颗粒分析
润滑油过滤器
液压过滤器
滤壳
滤油器
滤芯
过滤器
Market Scope
 农业
 汽车工业
印刷业
矿产/石油/天然气业
过滤与分离工业
采矿业
重工业
金属加工业
钢铁制造业
Product Index
المصافي
تحاليل على الأنبوب (على الخط)
تصفية العلب
فلاتر الرطوبة
فلاتر تشحيم وتزييت
فلاتر زيوت
فلاتر للأنابيب (على الخط)
فلاتر من معادن مقاومة للصدأ
قطع فلاتر
Market Scope
إنتاج المعادن والزيوت والغاز
الصناعات الثقيلة
الطباعة
الهندسة المعمارية
صناعات الفلترة وفصل المواد
صناعة التعدين
صناعة الحديد والصلب
صناعة السيارات
صناعة معالجة المعادن
Product Index
Analyse de particules en ligne
Eléments de filtre
Filtres en acier inoxydable
Filtres en ligne
Filtres hydrauliques
Filtres à huile
Filtres à huile de lubrifaction
Les boîtiers de filtre
Tamis
Market Scope
Agriculture
Industrie automobile
Industrie de filtration et de séparation
Industrie lourde
Industrie minière
Industrie métallurgique
Industrie typographique
Productions minérales / pétrolière / du gaz
Sidérurgie
Product Index
Alloggiamenti filtro
Analisi particelle online
Elementi filtranti
Filtri
Filtri idraulici
Filtri in acciaio inossidabile
Filtri in linea
Filtri olio
Filtri olio lubrificante
Market Scope
Agricoltura
Produzione ferro e acciaio
Produzioni minerali / petrolio / gas
Settore automobilistico
Settore filtrazione e separazione
Settore industria pesante
Settore industria stampaggio
Settore lavorazione metallo
Settore minerario
Product Index
Analiza cząsteczek online
Elementy filtra
Filtry hydrauliczne
Filtry oleju
Filtry oleju smarowego
Filtry połączone szeregowo
Filtry ze stali nierdzewnej
Obudowy filtrów
Sitka
Market Scope
Filtrowanie i separacja
Obróbka metali
Przemysł ciężki
Przemysł drukarski
Przemysł hutniczy
Przemysł samochodowy
Przemysł wydobywczy
Rolnictwo
Wydobycie minerałów, ropy i gazu
Product Index
Análise de partículas online
Carcaças de Filtro
Elementos filtrantes
Filtros de aço inoxidável
Filtros de encaixe
Filtros de óleo
Filtros de óleo lubrificante
Filtros hidráulicos
Peneiras finas
Market Scope
Agricultura
Fabrico de ferro, aço
Indústria automóvel
Indústria da impressão
Indústria de filtragem e separação
Indústria de processamento de metal
Indústria mineira
Indústria pesada
Produção mineral / óleo / gás
Product Index
Анализ потока частиц
Гидравлические фильтры
Корпуса фильтров
Масляные фильтры
Проточные фильтры
Сетчатые фильтры
Фильтрующие элементы
Фильтры из нержавеющей стали
Фильтры смазочного масла
Market Scope
Автомобильная промышленность
Горнодобывающая промышленность
Добыча минералов/ нефти/ газа
Металлообрабатывающая промышленность
Отрасль фильтрации и сепарирования
Полиграфическая промышленность
Производство железа, стали
Сельское хозяйство
Тяжёлая промышленность
Product Index
Análisis de partículas en línea
Coladores
Elementos de filtro
Filtro de Viviendas
Filtros de aceite
Filtros de aceite de lubricación
Filtros de acero inoxidable
Filtros en línea
Filtros hidráulicos
Market Scope
Agricultura
Fabricación de hierro, acero
Industria de la automoción
Industria de la filtración y la separación
Industria de la impresión
Industria de la minería
Industria de procesamiento de metales
Industria pesada
Producción de minerales / petróleo / gas
Product Index
Filtre Elemanları
Filtre Gövdeleri
Hidrolik Filtreler
Paslanmaz Çelik Filtreler
Süzgeçler
Sıralı Filtreler
Yağ Filtreleri
Yağlama Yağı Filtreleri
Çevrimiçi Partikül Analizi
Market Scope
Ağır Sanayi
Basın Endüstrisi
Demir, Çelik Üretimi
Filtrasyon ve Ayırma Endüstrisi
Madencilik Endüstrisi
Metal İşleme Endüstrisi
Mineral / Petrol / Gaz Üretimi
Otomotiv Endüstrisi
Tarım
Product Index
스텐레스 스틸 필터
스트레이너
오일 필터
온라인 입자 분석
유압 필터
윤활유 필터
인라인 필터
필터 엘리먼트
필터 하우징
Market Scope
광물 / 석유 / 가스 생산
광업
금속 가공 산업
농업
여과 및 분리 산업
인쇄 산업
자동차 산업
중공업
철, 철강 제조
Product Index
インラインフィルタ
オイルフィルター
オンライン粒子分析
ステンレス鋼フィルター
ストレーナー
フィルターエレメント
フィルターハウジング
油圧フィルター
潤滑油フィルター
Market Scope
印刷業界
濾過および分離技術工業
自動車産業
製鉄、製鋼業
農業
重工業
金属加工業界
鉱業
鉱物・石油・ガス生産
Conference Presentation/s
Energy-efficient separation of nanoparticles through electrification of air filtration
L. Petersen*, A. Lawson, J. Niehoff, Hengst SE, Germany
Conference Session: G15 - Automotive Applications II - 2023-02-16 - 14:45
Air pollution is one of the biggest health risks worldwide. The toxicity of particulate substances depends on quantity, particle size as well as chemical composition. The smaller the particle size the deeper particles can penetrate the human body. Particles with a size smaller than 0.1 µm can enter the lung tissue and then the bloodstream. As a result, these particles can cause not only acute and chronic lung diseases, but also cardiovascular diseases. In addition to classical organic and inorganic pollutants, the recent COVID pandemic has increased concern and understanding of the impact of micro-organisms and bacteria in the atmosphere. Consequently, awareness regarding air pollution and its consequences is increasing worldwide. The level of fine dust increases with higher traffic volume with increasing levels of particles entering the cabin of the car. State-of-the-art cabin air filters consist of different filter layers. In many systems, the particle filter layer is a so-called electret filter medium. Such filter media offer an acceptable initial retention at a relatively low differential pressure. However, during the lifetime of the element, the filtration efficiency decreases dramatically. The efficiency in the microscale particle size range can drop under 10 %. Consequently, different car manufacturers have introduced solutions that rely more on mechanical rather than electrostatic filtration. Since the permeability of those media is much lower the required filter size can be–depending on the targeted efficiency level –up to 10 times compared to state-of-the-art cabin air filters. Alternatively, utilizing those media in existing small package the pressure drop and consequently the energy demand of the system increases by a similar order. Hengst Filtration has developed an innovative filtration solution that achieves high filtration efficiency on compact space at a low pressure drop. This is achieved through electrification of the system using a combination of ionization and polarization. Ionization provides the particles with a very high level of electrostatic charge making them more likely to be captured in an electret filter medium. Polarization of the filter element leads to a conservation of the charge distribution within the filter medium. Therefore, the high initial filtration efficiency can be conserved over filter lifetime.
In the presentation, the effects of ionization and polarization alone as well as in interaction are presented. The filtration performance of the electrified filter system under various conditions will be discussed...
Learn More at FILTECH 2023 Conference - Register Now!
Job Offers
Customer Service/ Internal Sales - Ketsch - Germany
Title

Customer Service/ Internal Sales

Function

Customer Service/ Internal Sales

Location

Ketsch - Germany
Das sind Ihre Aufgaben:
Sie sind Bindeglied zwischen uns und unseren nationalen & internationalen Kunden
Individuelle Beratung der Kunden, Angebots- und Rechnungserstellung oder Reklamationsbearbeitung
Zusammenarbeit mit unserem Außendienst
Termin- & Lieferverfolgung
Vorbereiten von Präsentationen & Auswertungen
Ihr Profil:
Kaufm. Ausbildung erfolgreich abgeschlossen und Berufserfahrung
Sichere Kommunikation in Deutsch & Englisch; weitere Fremdsprachenkenntnisse wünschenswert
Geübter Umgang mit den gängigen MS-Office-Programmen
Hohe IT-Affinität und SAP-Erfahrung
Kundenorientierung, strukturiertes Arbeiten & Teamfähigkeit
Das erwartet Sie:
Perfekte Startbedingungen für mutige Macher mit Lust auf Verantwortung – in einem eingespielten Team mit Leidenschaft & Kreativität
Aufgeschlossene, innovative und motivierende Unternehmenskultur
Internationales Flair
Optimale Startbedingungen durch eine fundierte & bereichsübergreifende Einarbeitung
Junior Controller - Ketsch - Germany
Title

Junior Controller

Function

Controlling

Location

Ketsch - Germany
Das sind Ihre Aufgaben:
Produktcontrolling (u.a. die Überwachung von Herstellungskosten, Produktmargen und Deckungsbeiträgen) inkl. der Vor- und Nachkalkulationen
Mitwirkung bei der Erstellung von Monatsabschlüssen, Forecasts und Budgets
Erstellen von Sonder­analysen und Wirtschaftlichkeitsrechnungen
Sie sind Ansprechpartner für Fachabteilungen bei betriebswirtschaftlichen Fragestellungen
Und arbeiten bei der kontinuierlichen Weiterentwicklung unserer internen Controlling Prozesse mit 
Ihr Profil:
Sie haben ein erfolgreich abgeschlossenes wirtschaftswissenschaftliches Studium, bevorzugt mit Schwerpunkt Controlling, Rechnungswesen oder Finanzen
Sie konnten bereits erste relevante Berufserfahrung z.B. im Rahmen einer Werkstudententätigkeit im Controlling sammeln (idealerweise in einem produzierenden Unternehmen)
Sie bringen sehr gute MS-Office-Kenntnisse (insbesondere Excel) mit und haben erste Erfahrungen im Umgang mit SAP
Außerdem haben Sie ein Auge für Details, ein großes Herz für Zahlen und besitzen eine analytische, selbstständige und eigenverantwortliche Arbeitsweise
Das erwartet Sie:
Perfekte Startbedingungen für mutige Macher mit Lust auf Verantwortung – in einem eingespielten Team mit Leidenschaft, Know-how und Kreativität.
Eine aufgeschlossene, innovative und motivierende Unternehmenskultur
Nachhaltigkeit als Versprechen und internationales Flair
Weiterbildungsangebote für jeden Fachbereich dank unserer Hengst Academy
Technischer Einkäufer (m/w/d) - Ketsch - Germany
Title

Technischer Einkäufer (m/w/d)

Function

Procurement

Location

Ketsch - Germany
Das sind Ihre Aufgaben:
Einholen und Bewerten von Angeboten; Führen internationaler Preis- und Vertragsverhandlungen von Rahmen- und Lieferverträgen sowie die Vorbereitung von Dokumenten für Einkaufsabschlüsse
Die Beobachtung und Analyse von Beschaffungsmärkten sowie ein aktives Lieferantenmanagement einschließlich Aufbau und Entwicklung geeigneter Lieferanten, die Anlage und Pflege des Lieferantenstamms, Optimierung des Lieferantenportfolios sowie die Bearbeitung von Reklamationen,
Die Analyse und Realisierung von Einsparpotentialen und Entwicklung zuverlässiger, nachhaltiger Lieferketten zur Sicherstellung der Lieferfähigkeit,
Erstellung und Abwicklung von Bestellungen, die Prüfung von Auftragsbestätigungen, Terminverfolgung und das Reporting der eigenen Warengruppen.
Ihr Profil:
Erfolgreich abgeschlossenes Studium mit betriebswirtschaftlichem oder techn. Hintergrund oder vergleichbare Qualifikation mit entsprechender Erfahrung
Berufserfahrung im Einkauf in einem produzierenden Unternehmen, idealerweise in der Metallindustrie
Erfahrung bei Preisverhandlungen
Kenntnisse aktueller Vorgehensweisen und Methoden im weltweiten Einkauf sowie in der Gestaltung von Verträgen
Verhandlungssichere Englischkenntnisse
Teamfähigkeit, hohes Durchsetzungsvermögen, gute Überzeugungskraft und Belastbarkeit
Das erwartet Sie:
Perfekte Startbedingungen für mutige Macher mit Lust auf Verantwortung – in einem eingespielten Team mit Leidenschaft, Know-how und Kreativität.
Eine aufgeschlossene, innovative und motivierende Unternehmenskultur
Nachhaltigkeit als Versprechen und internationales Flair
Weiterbildungsangeboten für jeden Fachbereich dank unserer Hengst Academy
Images