HJS Emission Technology GmbH & Co. KG Hall 8 / D22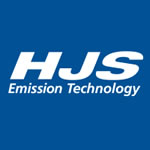 Exhibitor Profile
HJS Emission Technology GmbH & Co. KG is a medium-sized company founded in 1976 and based in Menden in central Germany.
HJS has many years of experience and expertise in the field of exhaust-gas aftertreatment.
Some 450 employees are engaged in the development, production and marketing of modular systems for reducing pollutant emissions. These innovative environmental protection technologies can be used either as original equipment or for retrofitting in passenger cars, commercial vehicles as well as in a wide range of non-road mobile machinery and stationary applications. In addition to systems for spark-ignition engines, HJS today focuses on solutions for diesel engines – especially solutions for reducing the emissions of soot particles (particulate matter, PM) and nitrogen oxides (NOx). With its extensive portfolio of patents and cooperation with Germany's TÜV certification agency as well, HJS sets benchmarks internationally. The company's latest development is the patent-pending NOx system SCRT®TM with active thermal management.
Products / Markets
Product Index
Dieselrußfilter
Filterelemente
Selbstreinigende Filter
Market Scope
Automobilindustrie
Umweltschutz
Product Index
Filter Elements
Particle Filters for Diesel Engines
Self Cleaning Filters
Market Scope
Automotive Industry
Environmental Protection
Product Index
فلاتر الجسيمات للديزلمحركات
فلاتر ذاتية التنظيف
قطع فلاتر
Market Scope
صناعة الألبان
صناعة السيارات
Product Index
Eléments de filtre
Filtres autonettoyants
Filtres à particules pour moteurs diesel
Market Scope
Industrie automobile
Industrie laitière
Product Index
Elementi filtranti
Filtri autopulenti
Filtri particelle per motori diesel
Market Scope
Protezione ambientale
Settore automobilistico
Product Index
Elementy filtra
Filtry cząsteczek do silników Diesla
Filtry samooczyszczające
Market Scope
Ochrona środowiska
Przemysł samochodowy
Product Index
Elementos filtrantes
Filtros auto-laváveis
Filtros de partículas para motores diesel
Market Scope
Indústria automóvel
Indústria leiteira
Product Index
Самоочищающиеся фильтры
Фильтр грубой очистки для дизельных двигателей
Фильтрующие элементы
Market Scope
Автомобильная промышленность
Молочная промышленность
Product Index
Elementos de filtro
Filtros autolimpiables
Filtros de partículas para motores diesel
Market Scope
Industria de la automoción
Industria de los productos lácteos
Product Index
Dizel Motorlar için Partikül Filtreleri
Filtre Elemanları
Kendiliğinden Temizlenen Filtreler
Market Scope
Otomotiv Endüstrisi
Çevre Koruma
Product Index
디젤 엔진용 미립자 필터
자동 세척 필터
필터 엘리먼트
Product Index
セルフクリーニングフィルター
ディーゼルエンジン用粒子フィルター
フィルターエレメント
Press release
HJS: bereit für die industrielle Evolution - Neuer Markt für bewährte Filtertechnologie im Fokus
Das Sauerländer Unternehmen HJS ist im Bereich der Abgasnachbehandlung Marktführer: Dank der selbstentwickelten Technologien fahren hunderttausende Dieselfahrzeuge sauber über die Straßen Europas. Die an Verbrennungsmotoren gereifte Filtertechnologie hat so vielversprechende Eigenschaften, dass HJS nun das Anwendungsgebiet auf die Industriefiltration erweitert.
Seit den 1990er Jahren entwickelt und produziert das Unternehmen HJS Emission Technology in Menden Filterlösungen, die vor allem in der Fahrzeugindustrie eingesetzt werden. Die streng kontrollierten Umweltauflagen für Dieselmotoren erfüllt das Unternehmen mithilfe selbstentwickelter Partikelfilter, diese filtern den Ruß und Feinstaub aus dem Abgas. Dazu strömt das heiße Abgas in das Filtergehäuse und durch ein beschichtetes, poröses Sintermetallgewebe, das nahezu alle Ruß- und Staubpartikel in mikroskopisch feinen Poren einfängt. Nahezu 100 Prozent der Verunreinigungen bleiben hängen, aus dem Auspuff kommen nur noch saubere Abgase.
Ein einfaches Wirkprinzip, für dessen Entwicklung HJS im Jahr 2003 den Deutschen Umweltpreis erhalten hat. Die Filter kommen ohne Keramik aus und bestehen aus Sintermetall: Ein Metallpulvergemisch wird unter Druck und Hitze auf ein Streckmetallgitter aufgebracht. So entsteht ein dünnes Bandmaterial von unter einem halben Millimeter Dicke mit einer porösen Metalloberfläche, die für den Einsatz als Filter eine Reihe praktischer Eigenschaften aufweist. Sie lassen sich individuell für jeden Anwendungszweck zu verschiedensten Bauformen bearbeiten und umformen, filtern zuverlässig bei hohen Betriebstemperaturen und verfügen über eine hohe Eigenstabilität, sodass keine zusätzlichen Stützkörper benötigt werden. Die Reinigung der Filter ist einfach, automatisierbar und funktioniert auch während des Betriebs. Ist die Lebensdauer eines Filters mal überschritten, ist er komplett recyclebar.
Die Technologie ist seit Jahren im Automobilbereich erprobt doch seine Vielseitigkeit macht den Werkstoff auch für den Industrieeinsatz interessant. Deshalb will HJS sein gewachsenes Know-How nun in neuen Anwendungsfeldern unter Beweis stellen: In der Industrie besteht ein enormer Bedarf an Filtrationslösungen. Er erstreckt sich in der Anwendung über die Bereiche der Biotechnologie, die Lebensmittelproduktion, die Medikamenten- und Impfstoffherstellung sowie über die gesamte Palette der chemischen Industrie von Industriegasen bis hin zur Petrochemie. Als geeignete Anwendungsgebiete haben die Sauerländer die Heißgasfiltration in Fabriken, Werkstätten und Schwerindustrie identifiziert. Auch Flüssigkeiten lassen sich effizient und wartungsarm mit Sintermetallen filtern: "Sintermetallfilter sind äußerst stabil und leicht zu reinigen. Unsere Tests haben gezeigt, dass sie sich insbesondere für Aufgaben in der Hydraulik- und Kraftstofffiltration eignen", erläutert Klaus Schrewe, Leiter Innovations- und strategisches Produktmanagement bei HJS. "Allerdings bietet das Produkt auch eine breite Anwendungsvielfalt für alle Gase und Flüssigkeiten – weil es so flexibel einsetzbar ist".
Unabhängige Tests bescheinigen den HJS-Sintermetallfiltern einen ePM1-Wert von 85 Prozent und damit die Erfüllung der Anforderungen für die industrielle Gasfiltration. Beim Multipass-Test mit Hydrauliköl wird ein Wirkungsgrad bei Beta 100 von 9,6 µm erreicht. Ein Unternehmen der Plasmatechnik setzt bereits HJS-Filter ein. Auch für die Heißgasreinigung in Kalk- und Zementwerken ist Sintermetall durch seine thermischen Eigenschaften prädestiniert. Im Gegensatz zu konventionellen Schlauchfiltern kann mit Hilfe von metallenen Wickelfalzkerzen aus Sintermetall die aufwendige und energieintensive Kühlung der Heißgase entfallen.
Am Standort in Menden kann das Unternehmen jährlich bis zu 300.000 Quadratmeter Sintermetall auf Endlosband automatisiert und OE-konform produzieren. Hinter dem simpel klingenden Filterprinzip steckt jahrelange Forschung und kontinuierliche Suche nach cleveren Filterdesigns und passenden Ausgangsmaterialien. Die jahrzehntelange Erfahrung aus der eng kontrollierten Abgasnachbehandlung kann HJS nun auch im Industriebereich nutzen. Auf der FILTECH, der Messe für Filter- und Trenntechnik in Köln, wird das Unternehmen vom 8. bis zum 10. März präsent sein und für die erweiterte Anwendung der Technik werben.
HJS: ready for industrial evolution - New market focus for proven filter technology
HJS, a company based in the Sauerland region of Germany, is a market leader in the field of exhaust gas aftertreatment: thanks to the proprietary technologies it has developed, hundreds of thousands of diesel vehicles are driving cleanly along Europe's roads. HJS is expanding its field of application to include industrial filtration which has benefitted from their extensive experience on combustion engines.
HJS Emission Technology, Menden, has developed and produced filter solutions that are primarily used in the automotive industry since the 1990s. HJS meets the strictly controlled environmental regulations for diesel engines with the help of particle filters which are developed by HJS engineers. These filters remove the soot and fine dust from the exhaust gas. Hot exhaust gas flows into the filter housing and through a coated porous sintered metal mesh, which traps almost all soot and dust particles in microscopically fine pores. Almost 100 percent of the impurities are trapped, resulting solely in clean exhaust gases which are released from the exhaust.
In 2003 HJS was awarded the German Environmental Prize for this simple operating principle. The filters do not require ceramics and they are made of sintered metal: a mixture of metal powders is applied to an expanded metal mesh under pressure and heat. This produces a thin strip material less than half a millimetre thick with a porous metal surface that has a number of practical properties for use as a filter. They can be individually machined and formed into a wide variety of shapes for any application. This material provides excellent reliably at high operating temperatures and exhibit a high inherent stability so that no additional support bodies are required. Cleaning the filters is simple, and the process can be automated without a service disruption during operation. At the end its service life, the filter is completely recyclable.
The technology has been tried and tested in the automotive sector for years, but its versatility also makes the material a viable option for industrial use. That's why HJS now wants to demonstrate its growing experience in new fields of application: There is an enormous demand for filtration solutions in industry. In terms of application, it extends across the fields of biotechnology, food production, the manufacture of medicines and vaccines, and the entire range of the chemical industry from industrial gases to petrochemicals. The Sauerland-based company has identified hot gas filtration in factories, workshops and heavy industry as suitable areas of application. Liquids can also be filtered efficiently and with low maintenance using sintered metals: "Sintered metal filters are extremely stable and easy to clean. Our tests have shown that they are particularly suitable for tasks in hydraulic and fuel filtration," explains Klaus Schrewe, Head of Innovation and Strategic Product Management at HJS. "However, the product also offers a wide range of applications for all gases and liquids - because it can be used so flexibly."
Independent tests certify that the HJS sintered metal filters have an ePM1 value of 85 percent and thus meet the requirements for industrial gas filtration. In the multipass test with hydraulic oil, a Beta 100 efficiency of 9.6 µm is achieved. A plasma technology company is already using HJS filters. Sintered metal is also predestined for hot gas purification in lime and cement works due to its thermal properties. In contrast to conventional bag filters, metal spiral-wound cartridges made of sintered metal can eliminate the need for costly and energy-intensive cooling of the hot gases.
At its site in Menden, HJS can produce up to 300,000 square metres of sintered metal per year on a continuous belt, automated and OE-compliant. Behind the simple-sounding filter principle lies years of research and continuous search for clever filter designs and suitable starting materials. HJS can now use its decades of experience in closely controlled exhaust gas aftertreatment in the industrial sector. The company will be present at FILTECH, the trade fair for filter and separation technology in Cologne, from 8 to 10 March to promote the extended application of the technology.
Conference Presentation/s
SMF® - Innovative thin metallic filter media for industrial filtration applications
S. Steigert, K. Schrewe*, HJS Emission Technology GmbH & Co. KG, Germany
Presentation at FILTECH 2022 Conference
More than 2 million m² of HJS Sintered Metal Filter media (SMF®) have been pro­duced over the past 15 years, with a peak production of 300.000 m² p. a. The aim is today to use the known advantages of this thin, pleatable SMF® material, such as sharp separation efficiency at 10 µm or good cleanability, for new industrial applications, like hot gas, liquid and process filtration.
SMF® material is a thin (< 0.4 mm) porous sintered metal in which a precisely defined stainless steel powder is sintered and supported by an expanded metal carrier. This re­sults in a mechanically and thermally highly stable filter medium, which can be pleated similar to paper or synthetic filter media. The SMF® base material is industrially man­ufactured as quasi endless sheet that is wound on a coil. Approved for hot gas and exhaust filtration, the material is further processed into typical filter modules for the named applications.
At the beginning the performance of the current filter medium is described by qualify­ing it in line with the corresponding standards of both oil filtration, e. g. multi-pass acc. ISO 16889 and gas filtration in accordance with ISO 16890 and e. g. VDI 3926.
The multi-pass with A4 test dust gives a DHC of 7.18 mg/cm² @ 10 bar and an effi­ciency e.g. Beta 100 of 9.6 µm. Gas filtration tests acc. ISO 16890 are in preparation and results similar to the known media for APC are expected in derivation from other test results from gas filtration with SMF®.
Based on the results of these investigations the standard SMF® material has been adapted via adjustments of the powder metallurgy pro­cess in three steps from 45% to 50% porosity. As a result permeability increases...
Images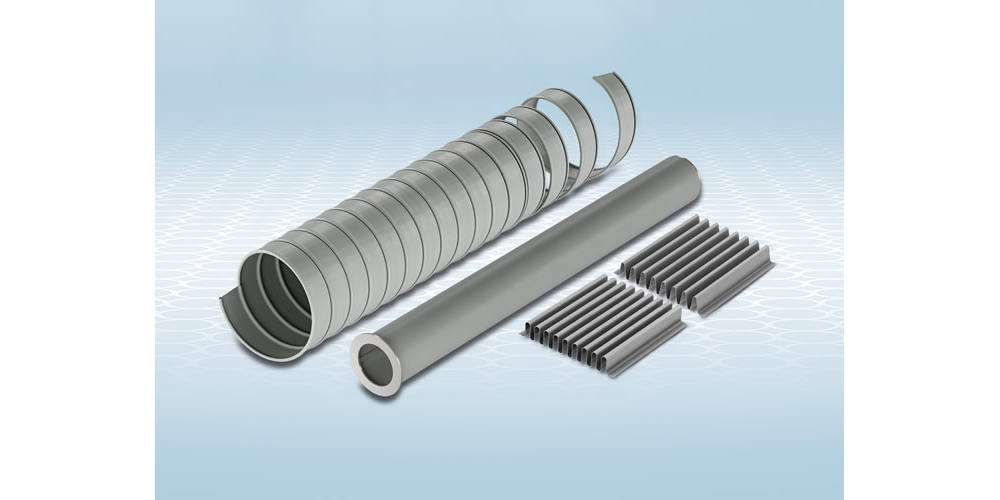 HJS: New market focus for proven filter technology