Huitong Science and Technology Co., Ltd. (Puyang) Hall 7 / L34

Exhibitor Profile
Huitong Science and Technology is engaged in the development, production and application promotion of glass fiber materials.
Our team has more than 20 years experiences of researching and production in fiberglass material industry. We provide advanced fiberglass engineered products for the filtration, energy, and thermal industries.
Our micro fiberglass filter media is majorly formulated from micro glass fibers and produced with a non-woven wet-laid process. Products are formulated from different combinations of fibers and resin systems to provide specific filtration properties and physical characteristics to meet the requirements of the different customers and the different applications.
We offer a diverse range of microfiber glass filter media for a wide variety of industry applications:
• Cleanroom
• Appliance Filtration
• Indoor Air Quality
• Industrial Filtration
• Motorcycle
• Motive Power
• Energy Storage Systems
• Consumer Electronics
Products / Markets
Product Index
Abscheider
Absorptionsfilter
Adsorptionsfilter
Batterieseparatoren
Filtermedien
Filtermedien f. Flüssigkeiten
Glasfaserfilter
Glasfasermedien
Hepa-Filter
Hydraulikfilter
Hydraulikmedien
Luftfilter
Luftfiltermedien
Papierfiltermittel
Trinkwasserfilter
Ölfilter
Ölfiltermedien
Market Scope
Automobilindustrie
Biotechnologie/Biopharmazie
Elektronik-, Mikroelektronikindustrie
Energieerzeugung,-versorgung
Filtrations- und Separationsindustrie
Halbleiterindustrie
Luft- und Raumfahrtindustrie
Medizintechnik, Health Care Industrie
Pharmazeutische Industrie
Umweltschutz
Product Index
Absorption Filters
Adsorption Filters
Air Filter Media
Air Filters
Battery Separators
Drinking Water Filters
Filter Media
Filter Media for Liquids
Glass Fibre Filter
Glass Fibre Media
HEPA Filters
Hydraulic Filters
Hydraulic Media
Oil Filter Media
Oil Filters
Paper Media
Separators
Market Scope
Aerospace Industry
Automotive Industry
Biotechnology/Biopharmac. Industry
Electronic, Microelectronic Industry
Energy, Energy Supply
Environmental Protection
Filtration and Separation Industry
Medical, Health Care Industry
Pharmaceutical Industry
Semiconductor Industry
Product Index
分离器
吸附式过滤器
吸附式过滤器
液体过滤器介质
液压介质
液压过滤器
滤油器
滤油器介质
玻璃纤维介质
玻璃纤维过滤器
空气过滤器
空气过滤器介质
纸介质
蓄电池隔板
过滤介质
饮用水过滤器
高效粒子空气过滤器
Market Scope
 汽车工业
制药工业
医疗卫生保健业
半导体工业
环境保护
生物技术/生物制药业
电子、微电子工业
能源、能源供应
航空航天业
过滤与分离工业
Product Index
"فلاتر هواء عالية الفاعلية ""هـيبا"" HEPA"
خرطوشات فلترة
فلاتر إمتصاص
فلاتر إمتصاص كيماوي
فلاتر الرطوبة
فلاتر الهواء
فلاتر زيوت
فلاتر ماء الشرب
فلتر صوف زجاجي
فواصل
مواد الصوف الزجاجي
مواد ترطيب
مواد فلاتر الزيوت
مواد فلاتر الهواء
مواد فلترة
مواد فلترة الغازات
مواد ورقية
Market Scope
الصناعات الدوائية
الصناعات الطبية والعناية الصحية
الطاقة والإمداد بالطاقة
حماية البيئة
صناعات الفلترة وفصل المواد
صناعة أنصاف النواقل
صناعة الألبان
صناعة التقنية البيولوجية والبيوصيدلية
صناعة السيارات
صناعة الفضاء
Product Index
Filtres HEPA
Filtres en fibres de verre
Filtres hydrauliques
Filtres pour eau potable
Filtres à absorption
Filtres à adsorption
Filtres à air
Filtres à huile
Fluides hydrauliques
Fluides pour filtres à air
Médias de filtre
Médias de filtre pour liquides
Médias en fibres de verre
Médias papier
Médias pour filtres à huile
Séparateurs
Séparateurs de batterie
Market Scope
Energies et fourniture d'énergies
Industrie automobile
Industrie aérospatiale
Industrie biotechnologie/biopharmaceutique
Industrie de filtration et de séparation
Industrie des semi-conducteurs
Industrie laitière
Industrie médicale et de la santé
Industrie pharmaceutique
Protection de l'environnement
Product Index
Filtri acqua potabile
Filtri aria
Filtri di assorbimento
Filtri di assorbimento
Filtri hepa
Filtri idraulici
Filtri olio
Filtro fibra di vetro
Mezzi filtranti
Mezzi filtranti aria
Mezzi filtranti per liquidi
Mezzi filtro olio
Mezzi idraulici
Mezzi in fibra di vetro
Mezzi per carta
Separatori
Separatori di batterie
Market Scope
Biotecnologie/biofarmaceutica
Energia, approvvigionamento energetico
Protezione ambientale
Settore aerospaziale
Settore automobilistico
Settore elettronico, microelettronico
Settore filtrazione e separazione
Settore industria dei semiconduttori
Settore medicale e sanità
Settore parafarmaceutico
Product Index
Filtry HEPA
Filtry absorbcyjne
Filtry adsorbcyjne
Filtry do wody pitnej
Filtry hydrauliczne
Filtry oleju
Filtry powietrza
Filtry z włókna szklanego
Media filtrów
Media filtrów cieczy
Media filtrów oleju
Media filtrów powietrza
Media hydrauliczne
Media papierowych materiałów filtracyjnych
Media włókna szklanego
Separatory
Separatory baterii
Market Scope
Biotechnologia/biofarmaceutyka
Filtrowanie i separacja
Ochrona zdrowia
Ochrona środowiska
Produkcja półprzewodników
Przemysł elektroniczny i mikroelektroniczny
Przemysł energetyczny
Przemysł farmaceutyczny
Przemysł lotniczy
Przemysł samochodowy
Product Index
Filtro de fibra de vidro
Filtros absolutos (HEPA)
Filtros de absorção
Filtros de adsorção
Filtros de ar
Filtros de água potável
Filtros de óleo
Filtros hidráulicos
Meios de fibra de vidro
Meios de filtragem
Meios de filtragem de óleo
Meios de filtragem para líquidos
Meios de filtro do ar
Meios de papel
Meios hidráulicos
Separadores
Separadores de baterias
Market Scope
Energia, abastecimento de energia
Ind. de biotecnologia/biofarmac.
Indústria aeroespacial
Indústria automóvel
Indústria de filtragem e separação
Indústria de semicondutores
Indústria farmacêutica
Indústria leiteira
Indústria médica, cuidados de saúde
Protecção ambiental
Product Index
Абсорбционные фильтры
Абсорбционный фильтр
Бумажный элемент
Воздушные фильтры
Гидравлическая жидкость
Гидравлические фильтры
Масляные фильтры
Рабочий элемент стекловолоконного фильтра
Разделитель аккумуляторной батареи
Сепараторы
Стекловолоконный фильтр
Фильтрующий материал
Фильтрующий материал
Фильтрующий материал для жидкостей
Фильтрующий элемент масляного фильтра
Фильтры питьевой воды
Фильтры тонкой очистки
Market Scope
Авиакосмическая промышленность
Автомобильная промышленность
Биотехнология / Биофармацевтическая промышленность
Защита окружающей среды
Медицина, здравоохранение
Молочная промышленность
Отрасль фильтрации и сепарирования
Полупроводниковая промышленность
Фармацевтическая промышленность
Энергетика, электроснабжение
Product Index
Filtro de fibra de vidrio
Filtros HEPA
Filtros de absorción
Filtros de absorción
Filtros de aceite
Filtros de agua potable
Filtros de aire
Filtros hidráulicos
Medios de fibra de vidrio
Medios de filtro
Medios de filtros de aceite
Medios de filtros de aire
Medios de filtros para líquidos
Medios de papel
Medios hidráulicos
Separadores
Separadores de batería
Market Scope
Energía, suministro de energía
Industria aeroespacial
Industria de la automoción
Industria de la biotecnología/biofarmacéutica
Industria de la filtración y la separación
Industria de los productos lácteos
Industria de los semiconductores
Industria farmacéutica
Industria médica, de la atención sanitaria
Protección del medio ambiente
Product Index
Absorpsiyon Filtreleri
Adsorpsiyon Filtreleri
Batarya Separatörleri
Cam Elyaf Filtre
Cam Elyaf Ortam
Filtre Ortamı
HEPA Filtreler
Hava Filtreleri
Hava Filtresi Ortamı
Hidrolik Filtreler
Hidrolik Ortam
Kağıt Ortam
Separatörler
Sıvılar için Filtre Ortamı
Yağ Filtreleri
Yağ Filtresi Ortamı
İçme Suyu Filtreleri
Market Scope
Biyoteknoloji/Biyoeczacılık Endüstrisi
Elektronik, Mikroelektronik Endüstrisi
Enerji, Enerji İkmali
Filtrasyon ve Ayırma Endüstrisi
Havacılık Endüstrisi
Otomotiv Endüstrisi
Tıp, Sağlık Sektörü
Yarıiletken Endüstrisi
Çevre Koruma
İlaç Endüstrisi
Product Index
HEPA 필터
공기 여과재
공기 필터
배터리 분리기
분리기
식수 필터
액체용 여과재
여과재
오일 여과재
오일 필터
유리 섬유 매체
유리 섬유 필터
유압 매체
유압 필터
종이 매체
흡수 필터
흡수 필터
Market Scope
반도체 산업
생명공학/생물 약제학 산업
에너지, 에너지 공급
여과 및 분리 산업
의료, 보건 산업
자동차 산업
전자, 마이크로 전자 산업
제약 산업
항공우주 산업
환경 보호
Product Index
HEPAフィルター
エアフィルター
エアフィルターメディア
オイルフィルター
オイルフィルターメディア
ガラス繊維フィルター
ガラス繊維メディア
フィルターメディア
分離機
吸収フィルター
吸収フィルター
油圧フィルター
油圧メディア
液体用濾過材
紙媒体
電池セパレーター
飲料水用フィルター
Market Scope
エネルギー、エネルギー供給
バイオテクノロジー・バイオ医薬品産業
医療、ヘルスケア業界
医薬品業界
半導体業界
濾過および分離技術工業
環境保護
自動車産業
航空宇宙産業
電子、マイクロエレクトロニクス産業
Job Offers
Partner/Distributor/Agent in Europe - Europe
Title

Partner/Distributor/Agent in Europe

Function

Sales

Location

Europe
Languages

English

Contact Person

Jing Zhang

Contact E-Mail
Huitong Science and Technology has more than 20 years experiences of researching and production in fiberglass material industry. We provide advanced fiberglass engineered products for the energy, filtration and thermal markets.
We provide filtration/energy/thermal solutions for different industries. Our products series include filter media, battery separator, multi-layer insulation materials, etc. , we are looking for a partner/distributor/agent in Europe for all our products. 
 
Images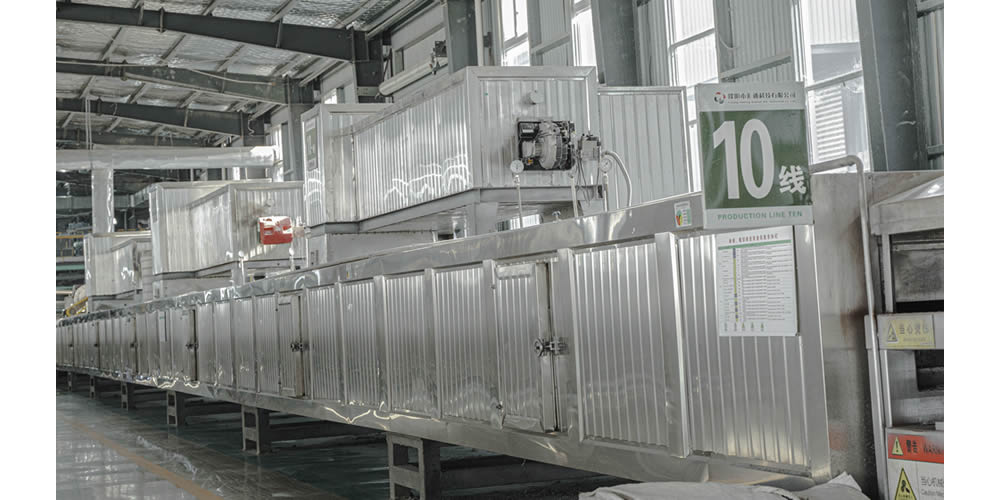 Production Line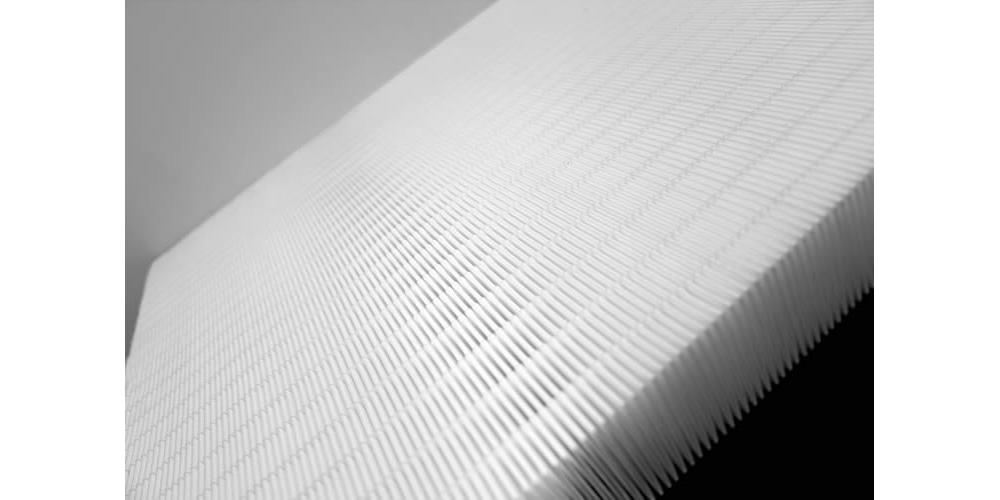 Pleated Filter Media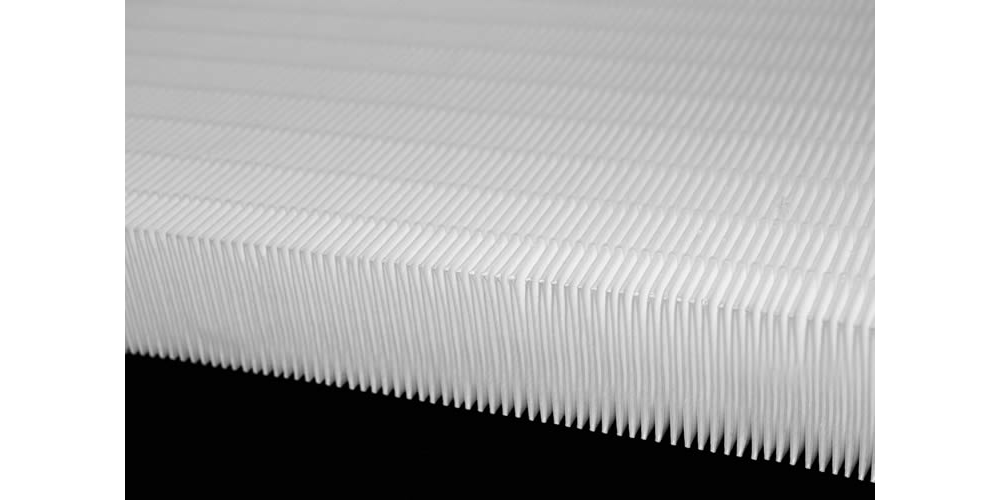 Pleated Filter Media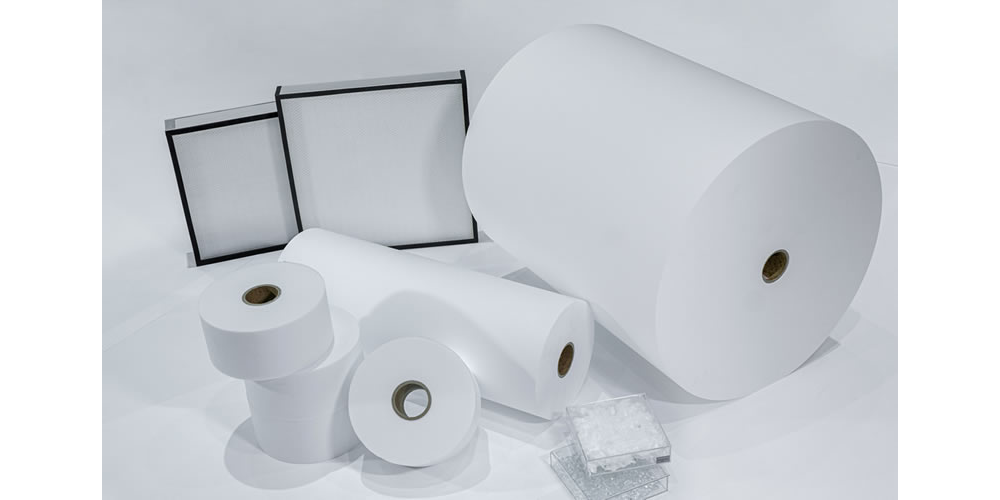 Products