ITALFIM Hall 8 / B42

Exhibitor Profile
Italfim bietet Ihnen 70 Jahre internationale Erfahrung gestützt durch mehr als 200 Maschinen, die Streckmetall produzieren.
Wir können fertige Produkte nach Ihrer Zeichnungsvorgabe liefern wie auch Coilware und Zuschnitte aus einer Vielzahl von Materialien.
Als der führende Hersteller von Streckgitter wird unsere technische Abteilung Sie unterstützen bei der Umsetzung Ihrer Vorgaben.
Italfim provides 70 years of international experience supported by more than 200 expanded metal machines.
We can offer you finished products according to your drawing as well as coils and sheets in various raw materials.
As the leading manufacturer of expanded metal, our technical department will support you in finding the appropriate solution for your demands.
Products / Markets
Product Index
Automobilfilter
Batterieseparatoren
Dieselrußfilter
Edelstahlfilter
Filterelemente
Filterröhren, Röhrenfilter
Filterscheiben
Flüssig-Filtermedien
Gasfilter
Kohlefilter
Korbfilter
Kraftstoff-Filter
Luftfilter
Maschengewebe, Metal
Metallgewebe
Siebe
Streckmetal
Ölfilter
Market Scope
Agrarwirtschaft
Automobilindustrie
Chemische Industrie
Eisen-, Stahlherstellung
Energieerzeugung,-versorgung
Filtrations- und Separationsindustrie
Lebensmittel-,Getränkeindustrie
Metallverarbeitende Industrie
Mineralöl/Öl/Gasproduktion
Umweltschutz
Product Index
Air Filters
Automotive Filters
Basket Filters (Strainers)
Battery Separators
Carbon Filters
Expanded Metal
Filter Discs
Filter Elements
Filter Tubes
Fuel Filters
Gas Filters
Liquid Filter Media
Meshes, Metal
Metal Cloth
Oil Filters
Particle Filters for Diesel Engines
Sieves
Stainless Steel Filters
Market Scope
Agriculture
Automotive Industry
Chemical Industries
Energy, Energy Supply
Environmental Protection
Filtration and Separation Industry
Food, Beverage Industry
Iron, Steel Manufacturing
Metal Processing Industry
Mineral / Oil / Gas Production
Product Index
不锈钢过滤器
柴油机颗粒过滤器
气体过滤器
汽车过滤器
活性碳过滤器
液体过滤滤材
滤油器
滤片
滤管
滤芯
燃油过滤器
空气过滤器
筛
篮式过滤器
蓄电池隔板
金属线织物
金属网
金属网
Market Scope
 农业
 汽车工业
化学工业
环境保护
矿产/石油/天然气业
能源、能源供应
过滤与分离工业
金属加工业
钢铁制造业
食品、饮料工业
Product Index
أسلاك، معدنية
أقراص فلاتر
خرطوشات فلترة
شبك معدني
فلاتر الجسيمات للديزلمحركات
فلاتر السلة
فلاتر السيارات
فلاتر الهواء
فلاتر انبوبية
فلاتر زيوت
فلاتر غازات
فلاتر كربونية
فلاتر من معادن مقاومة للصدأ
قطع فلاتر
معادن التمدد
مناخل
مواد فلاتر المحروقات
مواد فلترة الغازات
Market Scope
إنتاج المعادن والزيوت والغاز
الصناعات الغذائية وصناعة المشروبات
الصناعة الكيماوية
الهندسة المعمارية
حماية البيئة
صناعات الفلترة وفصل المواد
صناعة الألبان
صناعة الحديد والصلب
صناعة السيارات
صناعة معالجة المعادن
Product Index
Disques de filtres
Eléments de filtre
Filtres automobiles
Filtres en acier inoxydable
Filtres à air
Filtres à bols
Filtres à carbone
Filtres à carburant
Filtres à gaz
Filtres à huile
Filtres à particules pour moteurs diesel
Mailles métalliques
Médias de filtre pour liquides
Métal expansé
Séparateurs de batterie
Tamis
Tissus métalliques
Tubes de filtres
Market Scope
Agriculture
Industrie automobile
Industrie chimique
Industrie de filtration et de séparation
Industrie laitière
Industrie métallurgique
Industries alimentaires et des boissons
Productions minérales / pétrolière / du gaz
Protection de l'environnement
Sidérurgie
Product Index
Dischi filtro
Elementi filtranti
Filtri a cestello (filtri)
Filtri aria
Filtri carbone
Filtri carburante
Filtri gas
Filtri in acciaio inossidabile
Filtri olio
Filtri particelle per motori diesel
Filtri settore automobilistico
Metallo espanso
Mezzi filtraggio liquidi
Reti, metallo
Separatori di batterie
Setacci
Tessuto metallico
Tubi filtri
Market Scope
Agricoltura
Energia, approvvigionamento energetico
Produzione ferro e acciaio
Produzioni minerali / petrolio / gas
Protezione ambientale
Settore alimenti e bevande
Settore automobilistico
Settore chimico
Settore filtrazione e separazione
Settore lavorazione metallo
Product Index
Dyski filtra
Elementy filtra
Filtry cząsteczek do silników Diesla
Filtry gazu
Filtry koszowe (sitka)
Filtry oleju
Filtry paliwa
Filtry powietrza
Filtry samochodowe
Filtry węglowe
Filtry ze stali nierdzewnej
Media filtrów cieczy
Metal ekspandowany
Rury filtracyjne
Separatory baterii
Siatki metalowe
Sita
Tkaniny z włókien metalowych
Market Scope
Filtrowanie i separacja
Obróbka metali
Ochrona środowiska
Przemysł chemiczny
Przemysł energetyczny
Przemysł hutniczy
Przemysł samochodowy
Przemysł spożywczy
Rolnictwo
Wydobycie minerałów, ropy i gazu
Product Index
Crivos
Discos de filtros
Elementos filtrantes
Filtros de ar
Filtros de aço inoxidável
Filtros de carvão
Filtros de combustível
Filtros de gases
Filtros de partículas para motores diesel
Filtros de rede
Filtros de óleo
Filtros para automóveis
Malhas, metal
Meios de filtragem para líquidos
Metal expandido
Separadores de baterias
Tela de metal
Tubos de filtros
Market Scope
Agricultura
Fabrico de ferro, aço
Indústria alimentar, de bebidas
Indústria automóvel
Indústria de filtragem e separação
Indústria de processamento de metal
Indústria leiteira
Indústrias químicas
Produção mineral / óleo / gás
Protecção ambiental
Product Index
Автомеханические фильтры
Воздушные фильтры
Газовые фильтры
Корзинчатые фильтры
Масляные фильтры
Металлическая сетка
Разделитель аккумуляторной батареи
Сетки, металлические
Сетчатые фильтры
Ткань из проволочной сетки
Топливные фильтры
Трубные фильтры
Угольные фильтры
Фильтр грубой очистки для дизельных двигателей
Фильтрующие диски
Фильтрующие элементы
Фильтрующий материал для жидкостей
Фильтры из нержавеющей стали
Market Scope
Автомобильная промышленность
Добыча минералов/ нефти/ газа
Защита окружающей среды
Металлообрабатывающая промышленность
Молочная промышленность
Отрасль фильтрации и сепарирования
Производство железа, стали
Производство продуктов питания и напитков
Сельское хозяйство
Химическая промышленность
Product Index
Discos de filtro
Elementos de filtro
Filtros de aceite
Filtros de acero inoxidable
Filtros de aire
Filtros de automoción
Filtros de carbón
Filtros de cesta
Filtros de combustible
Filtros de gas
Filtros de partículas para motores diesel
Mallas, metal
Medios de filtros para líquidos
Metal expandido
Separadores de batería
Tamices
Tela metálica
Tubos de filtros
Market Scope
Agricultura
Fabricación de hierro, acero
Industria de la alimentación y las bebidas
Industria de la automoción
Industria de la filtración y la separación
Industria de los productos lácteos
Industria de procesamiento de metales
Industrias químicas
Producción de minerales / petróleo / gas
Protección del medio ambiente
Product Index
Batarya Separatörleri
Dizel Motorlar için Partikül Filtreleri
Elekler
Elekler, Metal
Filtre Boruları
Filtre Diskleri
Filtre Elemanları
Gaz Filtreleri
Genleştirilmiş Metal
Hava Filtreleri
Karbon Filtreler
Metal Kumaş
Otomobil Filtreleri
Paslanmaz Çelik Filtreler
Sepet Filtreler
Sıvılar için Filtre Ortamı
Yakıt Filtreleri
Yağ Filtreleri
Market Scope
Demir, Çelik Üretimi
Enerji, Enerji İkmali
Filtrasyon ve Ayırma Endüstrisi
Gıda, İçecek Endüstrisi
Kimya Endüstrisi
Metal İşleme Endüstrisi
Mineral / Petrol / Gaz Üretimi
Otomotiv Endüstrisi
Tarım
Çevre Koruma
Product Index
가스 필터
공기 필터
금속망
디젤 엔진용 미립자 필터
메탈 클로스
바스켓 필터(스트레이너)
배터리 분리기
스텐레스 스틸 필터
액체 여과재
연료 필터
오일 필터
익스팬디드메탈
자동차 필터
체
탄소 필터
필터 디스크
필터 엘리먼트
필터 튜브
Market Scope
광물 / 석유 / 가스 생산
금속 가공 산업
농업
식음료 산업
에너지, 에너지 공급
여과 및 분리 산업
자동차 산업
철, 철강 제조
화학 산업
환경 보호
Product Index
ふるい
エアフィルター
エキスパンドメタル
オイルフィルター
ガスフィルター
ステンレス鋼フィルター
ディーゼルエンジン用粒子フィルター
バスケットフィルター(ストレーナー)
フィルターエレメント
フィルターチューブ
フィルターディスク
活性炭フィルター
液体フィルター媒体
燃料フィルター
網目
自動車用フィルター
金属布
電池セパレーター
Market Scope
エネルギー、エネルギー供給
化学工業
濾過および分離技術工業
環境保護
自動車産業
製鉄、製鋼業
農業
金属加工業界
鉱物・石油・ガス生産
食品、飲料業界
Images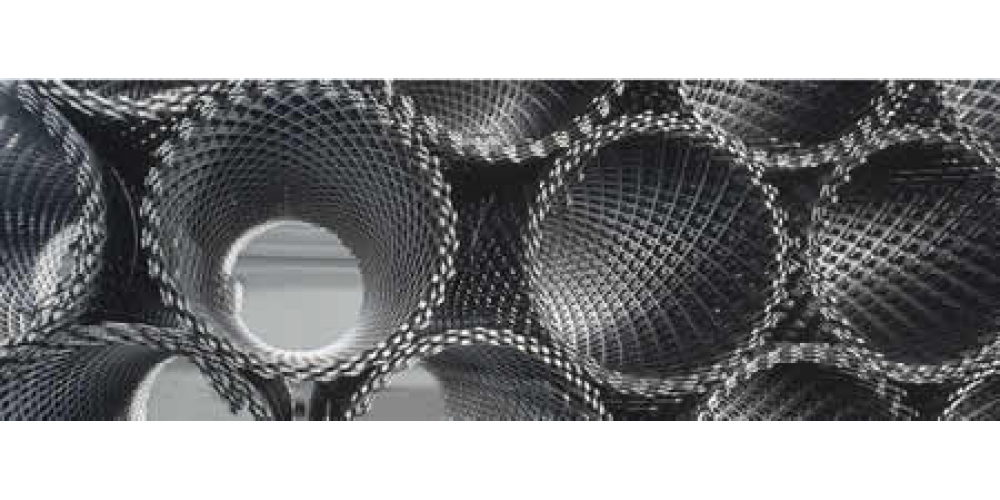 Italfim Pic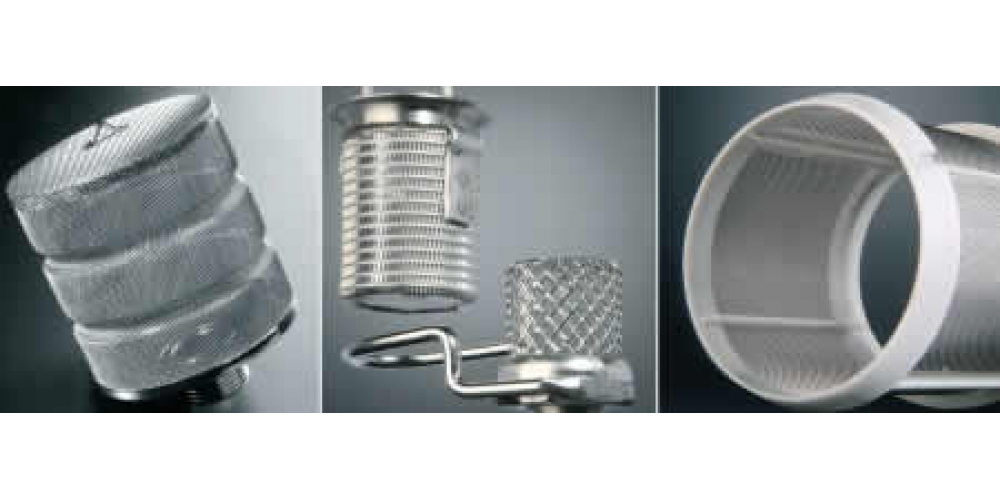 Italfim Pic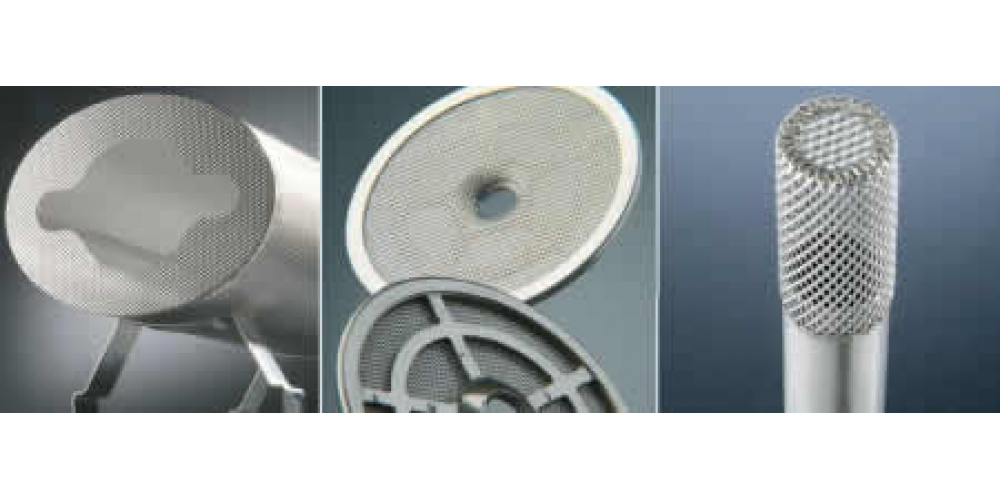 Italfim Pic