Karlsruhe Institute of Technology KIT - MVM - Group of Process Machines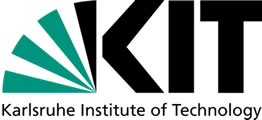 Exhibitor Profile
The research group Process Machines (VM) is part of the Institute of Mechanical Process Engineering and Mechanics at KIT and deals with particle production or particle processing in the liquid phase.
The focus is on the research of design principles for process equipment as well as on the processing of fine particles. Our know-how covers the areas of solid-liquid separation, dispersing and agglomeration. Besides performing experimental work, the VM-group offers a broad toolkit of simulation methods like DEM, CFD, Lattice Boltzmann, SPH, flowsheet simulation, population balance equations or model predictive control. These are used to describe digital process chains and to design new machines and apparatus with the focus on improving higher-level goals such as raw material and energy efficiency in use.
For this purpose, characterization techniques also need to be further developed or redeveloped. Especially with modern characterization methods like NMR (Nuclear Magnetic Resonance) or SAXS (Small Angle X-ray Scattering) raw data can be acquired for modeling and numerical simulation of the processes.
In addition to cooperative research efforts and industry-related project work, we offer university courses to train engineers from industry and academia on the topics "Solid-Liquid Separation" and "Simulation of Particle-Laden Flows".
Products / Markets
Product Index
Abscheider – Fest/Flüssig
Analytische Messtechnik
Analytische Zentrifugen
Automatische Filter
Consulting
Dekanter, Absetzbecken
Flockungs- und Mischsysteme
Flotationsanlage
Forschunganlagen
In-Line Qualitätskontrolle/Prozesskontrolle
Kerzenfilter
Magnetfilter
Nanopartikelmessung
Partikelgrößenanalyse
Pilotanlagen
Rasterelektronenmikroskope
Simulation
Zentrifugen
Market Scope
Abfallwirtschaft
Abwasserwirtschaft
Bergbauindustrie
Biotechnologie/Biopharmazie
Energieerzeugung,-versorgung
Filtrations- und Separationsindustrie
Wasserbehandlung, versorgung
Product Index
Analytical Centrifuges
Analytical Instruments
Automatic Filters
Candle Filters
Centrifuges
Consulting
Decanters
Flocculation & Mixing Systems
Flotation Equipment
In-line quality control / process control
Magnetic Filters
Nanoparticle Measurement
Particle Size Analysis
Pilot Plants
Research Plants
Scanning Electron Microscopes
Separators - Solid/Liquid
Simulation
Market Scope
Biotechnology/Biopharmac. Industry
Energy, Energy Supply
Filtration and Separation Industry
Mining Industry
Waste Treatment
Waste Water Treatment
Water Treatment, Supply
Product Index
倾析器
凝聚剂与搅拌系统
分析仪器
分析离心机
分离器 固体/液体
咨询
在线质量控制/过程控制
扫描电子显微镜
模拟
浮选设备
烛形过滤器
研究设施
磁性过滤器
离心机
纳米颗粒测量
自动过滤器
试验工厂
颗粒大小分析
Market Scope
废水处理
废物处理
水处理、供应
生物技术/生物制药业
能源、能源供应
过滤与分离工业
采矿业
Product Index
SEM
أجهزة طرد مركزي تحليلية
أنظمة تلبيد / ندف ومزج
أوعية
التحاليل
الطيار النباتات
بحث التسهيلات
تحليل الجسيمات الصفائحية
فلاتر آلية
فلاتر طولانية
فلاتر مغناطيسية
فواصل المواد الصلبة والسوائل
في خط مراقبة الجودة / التحكم في العمليات
قياس الأجسام الدقيقة
محاكاة
مستشار
معدات التعويم
وحدات الطرد المركزي
Market Scope
التغذية بالمياه وتصريفها
حماية البيئة
صناعات الفلترة وفصل المواد
صناعة التعدين
صناعة التقنية البيولوجية والبيوصيدلية
معالجة النفايات
معالجة مياه الصرف
Product Index
Analyse de tailles de particules
Centrifugeuses
Centrifugeuses analytiques
Consultant
Contrôle de la qualité / contrôle en ligne processus
Décanteurs
Equipements de flotation
Filtres automatiques
Filtres en forme de bougie
Filtres magnétiques
Floculation et systèmes de mélangeage
Installations de recherche
Installations pilotes
Instruments analytiques
Mesures de nanoparticules
SEM
Simulation
Séparateurs – solides/liquides
Market Scope
Industrie biotechnologie/biopharmaceutique
Industrie de filtration et de séparation
Industrie minière
Protection de l'environnement
Traitement des déchets
Traitement des eaux usées
Traitement d'eau, alimentation
Product Index
Analisi dimensione particelle
Centrifughe
Centrifughe analitiche
Consulenza
Controllo qualità in linea/ Controllo processo
Decanter
Filtri automatici
Filtri candele
Filtri magnetici
Flottatore
Impianti di ricerca
Impianti pilota
Microscopi elettronici a scansione
Misurazione nanoparticelle
Separatori - solido/liquido
Simulazione
Sistemi di flocculazione e miscelazione
Strumenti analitici
Market Scope
Biotecnologie/biofarmaceutica
Energia, approvvigionamento energetico
Settore filtrazione e separazione
Settore minerario
Trattamento acque reflue
Trattamento approvvigionamento acqua
Trattamento rifiuti
Product Index
Analiza rozmiaru cząsteczek
Aparaty do dekantacji
Filtry automatyczne
Filtry magnetyczne
Filtry świecowe
Instalacje badawcze
Instalacje pilotażowe
Kontrola jakości filtrów połączonych szeregowo/ Kontrola procesu
Narzędzia analityczne
Ordynacyjny
Pomiar nanocząsteczek
Separatory - Ciała stałe/ciecze
Skaningowe mikroskopy elektronowe
Sprzęt do utrzymywania na wodzie
Symulacja
Systemy flokulacji i mieszania
Wirówki
Wirówki laboratoryjne
Market Scope
Biotechnologia/biofarmaceutyka
Filtrowanie i separacja
Oczyszczanie ścieków
Oczyszczanie ścieków (waste water)
Przemysł energetyczny
Przemysł wydobywczy
Uzdatnianie wody i zaopatrzenie w wodę
Product Index
Análise da dimensão das partículas
Centrifugadores
Centrifugadores analíticos
Consultando
Decantadores
Eletrônica de Varredura Microscópios
Equipamento de flutuação
Filtros automáticos
Filtros de velas
Filtros magnéticos
Instrumentos analíticos
Medição de nanopartículas
Na linha de controle de qualidade / controle de processo
Pesquisa Instalações
Plantas Piloto
Separadores - sólidos/líquidos
Simulação
Sistemas de floculação e mistura
Market Scope
Ind. de biotecnologia/biofarmac.
Indústria de filtragem e separação
Indústria mineira
Protecção ambiental
Tratamento de desperdícios
Tratamento de água de despejo
Tratamento de água, abastecimento
Product Index
Автоматические фильтры
Аналитические инструменты
Аналитические центрифуги
В он-лайн контроля качества / управление процессом
Измерение наночастиц
Имитация
Магнитные фильтры
Научно-исследовательских учреждений
Оборудование флотации
Пилотные установки
РЭМ
Размер частиц Анализ
Свечевые фильтры
Сепараторы – твердые вещества / жидкости
Системы образования и смешивания хлопьев
Фильтры-декантаторы
Центрифуги
консалтинг
Market Scope
Биотехнология / Биофармацевтическая промышленность
Горнодобывающая промышленность
Защита окружающей среды
Отрасль фильтрации и сепарирования
Очистка воды, водоснабжение
Очистка сточных вод
Переработка отходов
Product Index
Análisis de formas de particulas.
Centrífugas
Centrífugas analíticas
Consultante
Control de calidad / control de procesos en línea
Decantadores
Equipo de flotación
Filtros automáticos
Filtros de vela
Filtros magnéticos
Instalaciones de investigación
Instrumentos analíticos
Medición de nanopartículas
Microscopios electrónicos de barrido
Plantas Piloto
Separadores - sólido/líquido
Simulación
Sistemas de floculación y mezcla
Market Scope
Industria de la biotecnología/biofarmacéutica
Industria de la filtración y la separación
Industria de la minería
Protección del medio ambiente
Tratamiento de aguas residuales
Tratamiento del agua
Tratamiento, suministro de agua
Product Index
Analitik Cihazlar
Analitik Santrifüjler
Araştırma Tesisleri
Danışmanlık
Durultucular
Flotasyon Ekipmanları
In-line kalite kontrol / proses kontrol
Manyetik Filtreler
Mum Filtreler
Nanopartikül Ölçümü
Otomatik Filtreler
Partikül Boyutu Analizi
Pilot Tesisler
Santrifüjler
Separatörler - Katı/Sıvı
Simülasyon
Taramalı Elektron Mikroskop
Topaklaştırma ve Karıştırma Sistemleri
Market Scope
Atık Arıtma
Atıksu Arıtma
Biyoteknoloji/Biyoeczacılık Endüstrisi
Enerji, Enerji İkmali
Filtrasyon ve Ayırma Endüstrisi
Madencilik Endüstrisi
Su Arıtma, Temin
Product Index
경사분리기
나노 입자 측정
부상 분리 장치
분리기
분리기 - 고체/액체
분석 장치
분석용 원심 분리기
시뮬레이션
연구 시설
응집 및 혼합 시스템
인라인 품질 관리/공정 관리
입자 크기 분석
자기 필터
자동 필터
주사 전자 현미경
캔들 필터
컨설팅
파일럿 플랜트
Market Scope
광업
생명공학/생물 약제학 산업
수질 관리, 수자원 공급
에너지, 에너지 공급
여과 및 분리 산업
폐기물 처리
폐수 처리
Product Index
Consulting
インライン品質管理・プロセス制御
キャンドルフィルター
シミュレーション
デカンター
ナノ粒子測定
パイロットプラント
凝集および混合システム
分析機器
分析用遠心分離機
分離機 - 固形・液体
浮選設備
研究用プラント
磁気フィルター
粒子径分析
自動フィルター
走査型電子顕微鏡
遠心分離機
Market Scope
エネルギー、エネルギー供給
バイオテクノロジー・バイオ医薬品産業
廃棄物処理
水処理および関連製品
汚水処理
濾過および分離技術工業
鉱業