Kaut GmbH & Co. KG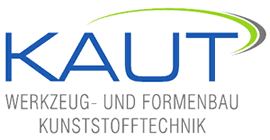 Exhibitor Profile
Herbert Kaut, the company's founder, has been successfully involved in tool making for injection moulding and MIM parts as well as plastics production with his 90 employees since 1974.
In the meantime, Herbert Kaut has successfully implemented several 1,000 tools in all industries and for well-known customers.
Due to the continuous further development, Kaut was able to make a name for itself as a filter manufacturer in this sector. With a full automatically manufacturing concept developed in-house, it has been possible to avoid the trend of relocating production to low-wage countries. . Especially in the processing of hydrophobic mesh.
In 2006, the company successfully expanded its production area to 5000m² and introduced the first medical products and, in particular in fuel filters.
In the meantime, Kaut has successfully put its products into operation in a clean room ISO class 7/8 for highly demanding medical water filter and fuel filter products.
The company Kaut knows the needs and necessary quality procedures. For this reason we are also ISO 13845:2016 and DIN EN ISO 9001:2015 certified.
For good reason the customers like to come back to company Kaut.
We will be pleased to actively support you from A to Z in the implementation for the manufacture and finishing of various plastic products.
Further detailed information can be found on our homepage www.kaut.info or simply contact us.
Products / Markets
Product Index
Abscheider - Öl/Wasser
Automatische Filter
Automobilfilter
Filtergewebe
Hydraulikfilter
Kraftstoff-Filter
Laborfilter
Luftfilter
Maschengewebe, Metal
Medizinische Filter
Membranen
Staub-/Tropfenfilter
Synthetic Maschengewebe, synth.
Trinkwasserfilter
Wasserfilter
Ölfilter
Market Scope
Automobilindustrie
Elektronik-, Mikroelektronikindustrie
Filtrations- und Separationsindustrie
Kunststoffverarbeitende Industrie
Medizintechnik, Health Care Industrie
Metallverarbeitende Industrie
Wasserbehandlung, versorgung
Product Index
Air Filters
Automatic Filters
Automotive Filters
Drinking Water Filters
Dust/Mist Filters
Filter Fabrics
Fuel Filters
Hydraulic Filters
Laboratory Filters
Medical Filters
Membranes
Meshes, Metal
Meshes, Synthetic
Oil Filters
Separators - Oil/Water
Water Filters
Market Scope
Automotive Industry
Electronic, Microelectronic Industry
Filtration and Separation Industry
Medical, Health Care Industry
Metal Processing Industry
Plastic Industry
Water Treatment, Supply
Product Index
分离器 油/水
医用过滤器
合成网
实验室过滤器
尘/雾过滤器
水过滤器
汽车过滤器
液压过滤器
滤布
滤油器
燃油过滤器
空气过滤器
自动过滤器
金属网
隔膜
饮用水过滤器
Market Scope
 汽车工业
医疗卫生保健业
塑料工业
水处理、供应
电子、微电子工业
过滤与分离工业
金属加工业
Product Index
أسلاك، معدنية
أسلاك، مواد صناعية
اسطوانات
فلاتر آلية
فلاتر الرطوبة
فلاتر السيارات
فلاتر الغبار / الضباب
فلاتر الهواء
فلاتر زيوت
فلاتر طبية
فلاتر ماء
فلاتر ماء الشرب
فلاتر مخبرية
فلاتر نسيجية
فواصل الزيت والماء
مواد فلاتر المحروقات
Market Scope
التغذية بالمياه وتصريفها
الصناعات الطبية والعناية الصحية
الطاقة والإمداد بالطاقة
صناعات الفلترة وفصل المواد
صناعة البلاستيك
صناعة السيارات
صناعة معالجة المعادن
Product Index
Filtres automatiques
Filtres automobiles
Filtres de laboratoires
Filtres hydrauliques
Filtres médicaux
Filtres pour eau potable
Filtres à air
Filtres à carburant
Filtres à eau
Filtres à huile
Filtres à poussières/buées
Mailles métalliques
Mailles synthétiques
Membranes
Séparateurs – huile/eau
Tissus de filtres
Market Scope
Energies et fourniture d'énergies
Industrie automobile
Industrie de filtration et de séparation
Industrie des matières synthétiques
Industrie médicale et de la santé
Industrie métallurgique
Traitement d'eau, alimentation
Product Index
Filtri acqua potabile
Filtri aria
Filtri automatici
Filtri carburante
Filtri di laboratorio
Filtri idraulici
Filtri medicali
Filtri olio
Filtri per acqua
Filtri polvere/nebbie
Filtri settore automobilistico
Membrane
Reti, metallo
Reti, sintetico
Separatori - olio/acqua
Tessuti filtro
Market Scope
Settore automobilistico
Settore elettronico, microelettronico
Settore filtrazione e separazione
Settore lavorazione metallo
Settore medicale e sanità
Settore plastica
Trattamento approvvigionamento acqua
Product Index
Filtry automatyczne
Filtry do wody pitnej
Filtry do wody pitnej
Filtry do zastosowań medycznych
Filtry hydrauliczne
Filtry laboratoryjne
Filtry oleju
Filtry paliwa
Filtry powietrza
Filtry przeciwpyłowe/przeciwmgielne
Filtry samochodowe
Membrany
Separatory - Olej/woda
Siatki metalowe
Siatki syntetyczne
Tkaniny filtracyjne
Market Scope
Filtrowanie i separacja
Obróbka metali
Ochrona zdrowia
Przemysł elektroniczny i mikroelektroniczny
Przemysł samochodowy
Przemysł tworzyw sztucznych
Uzdatnianie wody i zaopatrzenie w wodę
Product Index
Filtros automáticos
Filtros de ar
Filtros de combustível
Filtros de poeiras/vapores
Filtros de água
Filtros de água potável
Filtros de óleo
Filtros hidráulicos
Filtros medicinais
Filtros para automóveis
Filtros para laboratório
Malhas, metal
Malhas, sintéticas
Membranas
Separadores - óleo/água
Tecidos filtrantes
Market Scope
Energia, abastecimento de energia
Indústria automóvel
Indústria de filtragem e separação
Indústria de processamento de metal
Indústria dos plásticos
Indústria médica, cuidados de saúde
Tratamento de água, abastecimento
Product Index
Автоматические фильтры
Автомеханические фильтры
Водяные фильтры
Воздушные фильтры
Гидравлические фильтры
Лабораторные фильтры
Масляные фильтры
Медицинские фильтры
Мембраны
Пылевые / масляные фильтры
Сепараторы – масло / вода
Сетки, металлические
Сетки, синтетические
Топливные фильтры
Фильтровальные ткани
Фильтры питьевой воды
Market Scope
Автомобильная промышленность
Медицина, здравоохранение
Металлообрабатывающая промышленность
Отрасль фильтрации и сепарирования
Очистка воды, водоснабжение
Производство пластмасс
Энергетика, электроснабжение
Product Index
Filtros automáticos
Filtros de aceite
Filtros de agua
Filtros de agua potable
Filtros de aire
Filtros de automoción
Filtros de combustible
Filtros de laboratorio
Filtros de polvo/neblina
Filtros hidráulicos
Filtros médicos
Mallas, metal
Mallas, sintéticas
Membranas
Separadores - aceite/agua
Tejidos de filtro
Market Scope
Energía, suministro de energía
Industria de la automoción
Industria de la filtración y la separación
Industria de los plásticos
Industria de procesamiento de metales
Industria médica, de la atención sanitaria
Tratamiento, suministro de agua
Product Index
Elekler, Metal
Elekler, Sentetik
Filtre Bezleri
Hava Filtreleri
Hidrolik Filtreler
Laboratuvar Filtreleri
Membranlar
Otomatik Filtreler
Otomobil Filtreleri
Separatörler - Yağ/Su
Su Filtreleri
Toz/Buğu Filtreleri
Tıbbi Filtreler
Yakıt Filtreleri
Yağ Filtreleri
İçme Suyu Filtreleri
Market Scope
Elektronik, Mikroelektronik Endüstrisi
Filtrasyon ve Ayırma Endüstrisi
Metal İşleme Endüstrisi
Otomotiv Endüstrisi
Plastik Endüstrisi
Su Arıtma, Temin
Tıp, Sağlık Sektörü
Product Index
공기 필터
금속망
먼지/안개 필터
물 필터
분리기 - 오일/물
분리막
식수 필터
실험실 필터
연료 필터
오일 필터
유압 필터
의료 필터
자동 필터
자동차 필터
필터 패브릭
합성망
Market Scope
금속 가공 산업
수질 관리, 수자원 공급
여과 및 분리 산업
의료, 보건 산업
자동차 산업
전자, 마이크로 전자 산업
플라스틱 산업
Product Index
エアフィルター
オイルフィルター
ダスト・ミストフィルター
フィルター布
ラボ用フィルター
分離機 - 油・水
医療用フィルター
水フィルター
油圧フィルター
燃料フィルター
網目
網目
膜
自動フィルター
自動車用フィルター
飲料水用フィルター
Market Scope
プラスチック業界
医療、ヘルスケア業界
水処理および関連製品
濾過および分離技術工業
自動車産業
金属加工業界
電子、マイクロエレクトロニクス産業