Lanaco

Exhibitor Profile
In a world flooded with synthetic fibre air filter media, Lanaco technology delivers the only natural, differentiated and high performing alternative.
Our natural fibre platform was developed in New Zealand over the last 10 years and is now producing class leading low resistance high performance media. It is ideally suitable to consumer and industrial applications due to a range of positive performance attributes.
Its selection by NASA alone for respiratory protection in critical life support systems brings unique endorsement to this natural fibre based platform.
Performance and quality attributes are our focus, and the result is more and more manufacturers and designers and future-proofing their products and supply chains to align with a sustainability driven consumer by choosing Lanaco media.
Products / Markets
Product Index
Automobilfilter
Einwegfilter
Filterelemente
Kabinenfilter
Luftfilter
Luftfiltermedien
Vliesmaterialien
Market Scope
Automobilindustrie
Bergbauindustrie
Biotechnologie/Biopharmazie
Elektronik-, Mikroelektronikindustrie
Filtrations- und Separationsindustrie
Luft- und Raumfahrtindustrie
Medizintechnik, Health Care Industrie
Pharmazeutische Industrie
Textilindustrie
Umweltschutz
Product Index
Air Filter Media
Air Filters
Automotive Filters
Cabin Air Filters
Disposable Filters
Filter Elements
Nonwovens
Market Scope
Aerospace Industry
Automotive Industry
Biotechnology/Biopharmac. Industry
Electronic, Microelectronic Industry
Environmental Protection
Filtration and Separation Industry
Medical, Health Care Industry
Mining Industry
Pharmaceutical Industry
Textile Industry
Product Index
一次性过滤器
无纺布
汽车空调过滤器
汽车过滤器
滤芯
空气过滤器
空气过滤器介质
Market Scope
 汽车工业
制药工业
医疗卫生保健业
环境保护
生物技术/生物制药业
电子、微电子工业
纺织工业
航空航天业
过滤与分离工业
采矿业
Product Index
غير المنسوجات / اللانسيج
فلاتر احادية الإستعمال
فلاتر السيارات
فلاتر المقصورات والحُجرات
فلاتر الهواء
قطع فلاتر
مواد فلاتر الهواء
Market Scope
الصناعات الدوائية
الصناعات الطبية والعناية الصحية
الصناعة النسيجية
الطاقة والإمداد بالطاقة
صناعات الفلترة وفصل المواد
صناعة الألبان
صناعة التعدين
صناعة التقنية البيولوجية والبيوصيدلية
صناعة السيارات
صناعة الفضاء
Product Index
Eléments de filtre
Filtres automobiles
Filtres jetables
Filtres à air
Filtres à air de cabines
Fluides pour filtres à air
Non tissés
Market Scope
Energies et fourniture d'énergies
Industrie automobile
Industrie aérospatiale
Industrie biotechnologie/biopharmaceutique
Industrie de filtration et de séparation
Industrie laitière
Industrie minière
Industrie médicale et de la santé
Industrie pharmaceutique
Industrie textile
Product Index
Elementi filtranti
Filtri aria
Filtri aria abitacolo
Filtri monouso
Filtri settore automobilistico
Mezzi filtranti aria
Non tessuti
Market Scope
Biotecnologie/biofarmaceutica
Protezione ambientale
Settore aerospaziale
Settore automobilistico
Settore elettronico, microelettronico
Settore filtrazione e separazione
Settore industria tessile
Settore medicale e sanità
Settore minerario
Settore parafarmaceutico
Product Index
Elementy filtra
Filtry jednorazowe
Filtry powietrza
Filtry samochodowe
Kabinowe filtry powietrza
Materiały nietkane
Media filtrów powietrza
Market Scope
Biotechnologia/biofarmaceutyka
Filtrowanie i separacja
Ochrona zdrowia
Ochrona środowiska
Przemysł elektroniczny i mikroelektroniczny
Przemysł farmaceutyczny
Przemysł lotniczy
Przemysł samochodowy
Przemysł tekstylny
Przemysł wydobywczy
Product Index
Elementos filtrantes
Filtros de ar
Filtros de ar para cabines
Filtros descartáveis
Filtros para automóveis
Meios de filtro do ar
Não-tecidos
Market Scope
Energia, abastecimento de energia
Ind. de biotecnologia/biofarmac.
Indústria aeroespacial
Indústria automóvel
Indústria de filtragem e separação
Indústria farmacêutica
Indústria leiteira
Indústria mineira
Indústria médica, cuidados de saúde
Indústria têxtil
Product Index
Автомеханические фильтры
Воздушные фильтры
Нетканые материалы
Одноразовые фильтры
Фильтрующие элементы
Фильтрующий материал
Фильтры воздуха в кабине
Market Scope
Авиакосмическая промышленность
Автомобильная промышленность
Биотехнология / Биофармацевтическая промышленность
Горнодобывающая промышленность
Медицина, здравоохранение
Молочная промышленность
Отрасль фильтрации и сепарирования
Текстильная промышленность
Фармацевтическая промышленность
Энергетика, электроснабжение
Product Index
Elementos de filtro
Filtros de aire
Filtros de aire de cabina
Filtros de automoción
Filtros desechables
Medios de filtros de aire
Non-Wowens
Market Scope
Energía, suministro de energía
Industria aeroespacial
Industria de la automoción
Industria de la biotecnología/biofarmacéutica
Industria de la filtración y la separación
Industria de la minería
Industria de los productos lácteos
Industria farmacéutica
Industria médica, de la atención sanitaria
Industria textil
Product Index
Dokunmamış Mamuller
Filtre Elemanları
Hava Filtreleri
Hava Filtresi Ortamı
Kabin Hava Filtreleri
Otomobil Filtreleri
Tek Kullanımlık Filtreler
Market Scope
Biyoteknoloji/Biyoeczacılık Endüstrisi
Elektronik, Mikroelektronik Endüstrisi
Filtrasyon ve Ayırma Endüstrisi
Havacılık Endüstrisi
Madencilik Endüstrisi
Otomotiv Endüstrisi
Tekstil Endüstrisi
Tıp, Sağlık Sektörü
Çevre Koruma
İlaç Endüstrisi
Product Index
공기 여과재
공기 필터
부직포
일회용 필터
자동차 필터
캐빈 에어 필터
필터 엘리먼트
Market Scope
광업
생명공학/생물 약제학 산업
섬유 산업
여과 및 분리 산업
의료, 보건 산업
자동차 산업
전자, 마이크로 전자 산업
제약 산업
항공우주 산업
환경 보호
Product Index
エアフィルター
エアフィルターメディア
キャビン用エアフィルター
フィルターエレメント
不織布
使い捨てフィルター
自動車用フィルター
Market Scope
バイオテクノロジー・バイオ医薬品産業
医療、ヘルスケア業界
医薬品業界
濾過および分離技術工業
環境保護
繊維業界
自動車産業
航空宇宙産業
鉱業
電子、マイクロエレクトロニクス産業
Press release
Lanaco's wool filters used on NASA mission to the moon
A New Zealand wool product will be making its way into space later this month, as part of NASA's mission to the moon. An Orion spacecraft will launch on an unmanned test flight on August 30 ahead of scheduled manned missions. On board for the ride will be Kiwi company Lanaco's filters made from New Zealand sheep wool.
Lanaco founder Nick Davenport said it was the same technology as in the company's personal protective equipment, face masks and home air purifiers. "It's a very small, tiny piece of wool technology which protects astronauts in the event of a fire on board the capsule," he said. "It's part of their critical life support system. This technology increases the window of opportunity for survival significantly, so it's a really, really important part of the programme but a tiny piece of wool is the key."
The company was sought out by NASA in 2017 and sent samples the following year. "We made some prototypes using our existing material, so we've made some finished prototypes which they've then adopted," Davenport said. "Basically it's exactly the same product that is used in face masks that we use for everyday people in New Zealand."
Eighteen months later, their filter was chosen over every international competitor. Davenport said it showed investment in wool science could produce more than just socks. The company is currently exploring medical and automotive uses for its wool, to protect people in cars and hospitals.
Meanwhile, using Lanaco's technology in space also illustrated possible applications closer to home, Davenport told The Country's Jamie Mackay. "If you think around the world at the moment, with wildfires, which have got hot particles and water vapour being sprayed around to protect firemen – that's exactly the application that can be used [here] on earth - or in fact anywhere where a person is breathing air in a highly moist environment. "Every person breathes out moisture, so, collecting particles in a moist environment is where our technology shines and the NASA example holds that out to the whole world."
While sending a tiny piece of wool into space wouldn't save the New Zealand wool industry, it had definitely made a financial impact for Lanaco, Davenport said. "It's certainly probably the most expensive piece of wool we've ever supplied at the greatest return per kilo," he laughed.
- Credit RNZ, with additional reporting from The Country
Images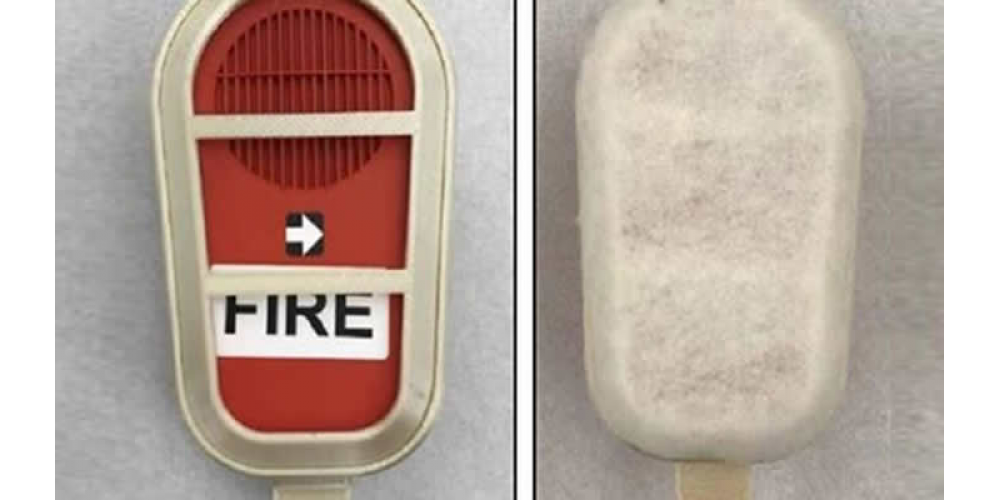 Filters made by NZ company Lanaco for the space flight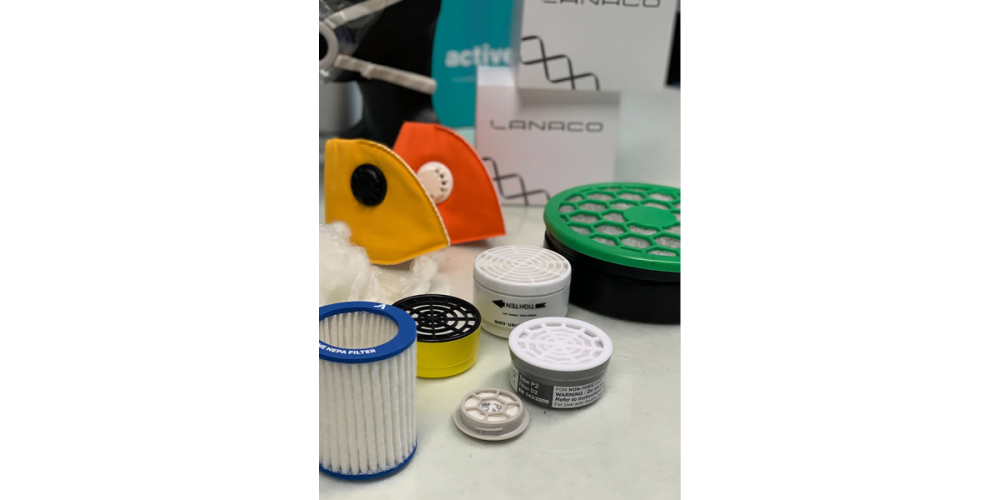 A range of air filter products EcoStatic filter material can be used for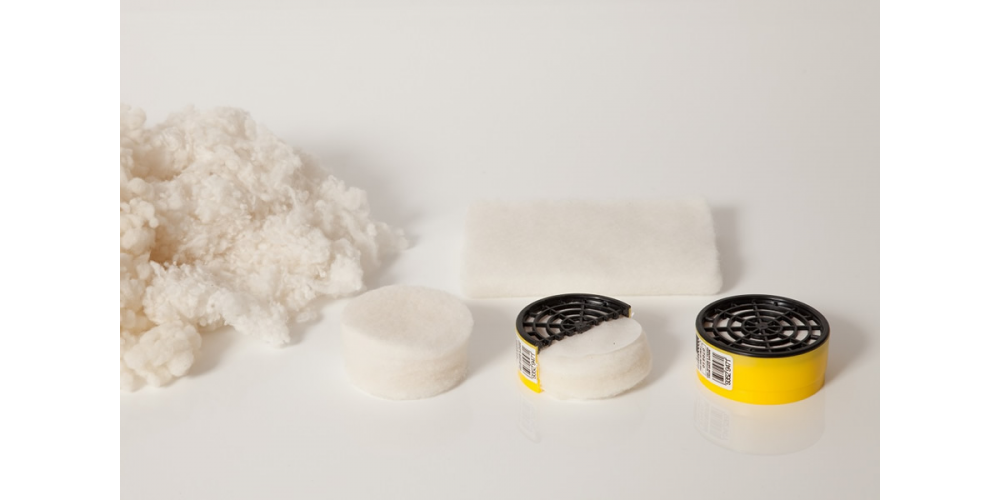 EcoStatic filter material processed for respiratory protection applications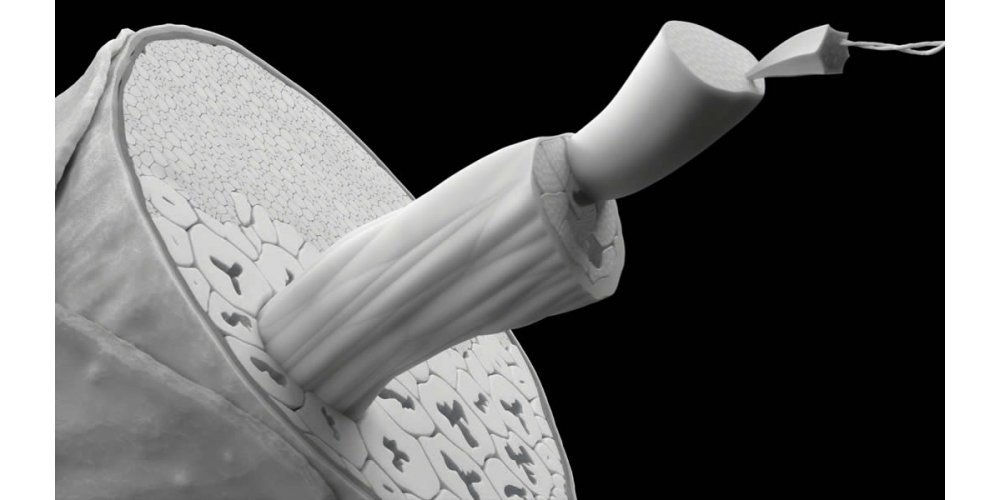 The complex structure of wool fibre gives EcoStatic filter material many inherent benefits