Lechleiter GmbH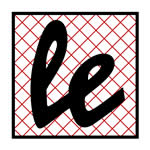 Exhibitor Profile
Die Lechleiter GmbH mit Sitz in Fuchstal ist ein international tätiges Unternehmen, spezialisiert auf Filter- und Siebtechnik.
Mit unserer 30-jährigen Erfahrung, unserer breiten Produktpalette und hochwertigem Service bieten wir unseren Kunden individuelle Lösungen. Qualität steht bei uns an erster Stelle.
The Lechleiter GmBh based in Fuchstal, Germany is an internationally active company which is specialized in filtration and sieving technology.
With over 30 years of experience, a broad variety of products and excellent customer service we offer clients individual solutions. Quality is our priority.
Products / Markets
Market Scope
Medizintechnik, Health Care Industrie
Pharmazeutische Industrie
Market Scope
Medical, Health Care Industry
Pharmaceutical Industry
Market Scope
الصناعات الدوائية
الصناعات الطبية والعناية الصحية
Market Scope
Industrie médicale et de la santé
Industrie pharmaceutique
Market Scope
Settore medicale e sanità
Settore parafarmaceutico
Market Scope
Ochrona zdrowia
Przemysł farmaceutyczny
Market Scope
Indústria farmacêutica
Indústria médica, cuidados de saúde
Market Scope
Медицина, здравоохранение
Фармацевтическая промышленность
Market Scope
Industria farmacéutica
Industria médica, de la atención sanitaria
Market Scope
Tıp, Sağlık Sektörü
İlaç Endüstrisi