MTK Magnet-Fabrik Solingen GmbH Hall 7 / H12

Exhibitor Profile
Since the 1960s, MTK Magnet-Fabrik Solingen has been developing and manufacturing high-quality goods for nearly all major sectors, and for mechanical engineering and the food industry in particular.
Initial contact with the precast concrete industry in the late 1970s generated the idea for the magnet systems that are now an industry standard for fixing and securing formwork elements.
Following a 3-year test phase and support from relevant partners, such as Kaiser Omnia in Frankfurt, the first series-ready products - with an adhesive force of around 400 kPa and designed for the production of precast slabs - were launched on the market in the early 80s. In March 1982, the first magnet system for solid walls was supplied, with an adhesive force of 1,600 kPa. Thanks to the rapid development of rare earth metals, design options in relation to dimensions and performance have been enhanced significantly.
With over 30 years of experience in both the design and the production of precast concrete products and industrial goods, MTK is able to analyse customer needs precisely and implement these both technically and economically.
Today, the extensive expertise we have gained in the interplay of magnet fields with steel parts, together with an understanding of the effects of making design changes, is your guarantee for magnet products that are durable and high-quality in terms of both design and function.
Products / Markets
Product Index
Abscheider
Magnetabscheider
Magnetfilter
Market Scope
Filtrations- und Separationsindustrie
Product Index
Magnetic Filters
Separators
Separators - Magnetic
Market Scope
Filtration and Separation Industry
Product Index
فلاتر مغناطيسية
فواصل
فواصل مغناطيسية
Market Scope
صناعات الفلترة وفصل المواد
Product Index
Filtres magnétiques
Séparateurs
Séparateurs – magnétiques
Market Scope
Industrie de filtration et de séparation
Product Index
Filtri magnetici
Separatori
Separatori - magnetico
Market Scope
Settore filtrazione e separazione
Product Index
Filtry magnetyczne
Separatory
Separatory - Magnetyczne
Product Index
Filtros magnéticos
Separadores
Separadores - magnéticos
Market Scope
Indústria de filtragem e separação
Product Index
Магнитные фильтры
Сепараторы
Сепараторы - магнитные
Market Scope
Отрасль фильтрации и сепарирования
Product Index
Filtros magnéticos
Separadores
Separadores - magnéticos
Market Scope
Industria de la filtración y la separación
Product Index
Manyetik Filtreler
Separatörler
Separatörler - Manyetik
Market Scope
Filtrasyon ve Ayırma Endüstrisi
Press release
Langlebige ferritische Filtration – die MTK Kühlmittelreinigungsanlage u.v.m
Unsere Kühlmittel-Reinigungs-Anlagen sind automatisch arbeitende, permanentmagnetisch wirkende Kühl- und Schneidmittelreinigungsanlagen. Sie lassen sich zur Filterung von ferritischen Verunreinigung aus Emulsionen, wässrigen Lösungen sowie Schneid- und Schleifölen an diversen Werkzeugmaschinen besonders gut verwenden.Das Gehäuse sowie die Magnetwalze sind aus einem hoch verschleiß- und korrosionsfestem Edelstahl gefertigt. Das unterscheidet unsere Reinigungsanlagen gegenüber anderen. Die robuste Bauweise und das Verarbeiten von hochwertigen Materialen erzeugen eine hohe Lebensdauer unserer Produkte. Zusätzlich verhindert eine spezielle Kupplung ein Überlasten des Motors.
Die Vorteile unserer Anlage im Überblick: Sauberes Kühl- und Schleifmittel an der Verbrauchsstelle. Bessere Oberflächengüte am Werkstück. Keine Filterhilfsmittel erforderlich. Geringer Wartungsaufwand. Weniger Störung an Pumpe und Zulauf.
Die MTK Magnet-Fabrik Solingen GmbH berät Sie gerne für jede Lösung rund um ferritische Filtration oder Verunreinigung.
Long-lasting ferritic filtration - the MTK coolant cleaning system and much more
Our coolant cleaning systems are automatically working, permanent magnetic cooling and cutting agent cleaning systems. They can be used particularly well for filtering ferritic contamination from emulsions, aqueous solutions as well as cutting and grinding oils on various machine tools.
The housing and the magnetic roller are made of a highly wear-resistant and corrosion-resistant stainless steel. This is what distinguishes our cleaning systems from others. The robust construction and the processing of high-quality materials create a long service life for our products. In addition, a special coupling prevents the motor from being overloaded.
The advantages of our system at a glance: Clean coolants and abrasives at the point of use. Better surface quality on the workpiece. No filter aids required. Low maintenance. Less disruption to the pump and inlet.
MTK Magnet-Fabrik Solingen GmbH will be happy to advise you on any solution to do with ferritic filtration or contamination.
Images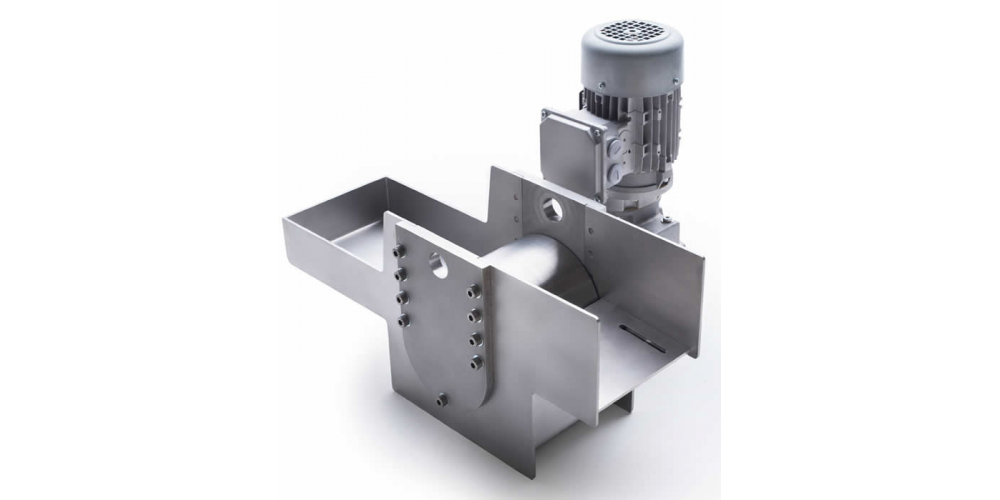 MTK