oilRoq GmbH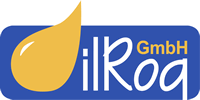 Exhibitor Profile
Specializations:
Filtration systems: 30 years of experience in filtration of different catalysts and other solids with filtration by: vertical leaf filters, sintered metal filters, wire mesh candle filters and textile candle filters. We will find the perfect solution for your technology request in our filtration test plant.
Providing reaction technology specialized in oleo chemical plants
Supplying Oil & fat modification like hydrogenation and interesterification plants
Edible oil plant engineering in bleaching and deodorizer process
Special tube shell heat exchangers
Products / Markets
Product Index
Abscheider – Fest/Flüssig
Blattfilter
Druckblattfilter
Edelstahlfilter
Einbaufilter
Filteranlagen
Filtergehäuse
Pilotanlagen
Ölfilter
Market Scope
Chemische Industrie
Filtrations- und Separationsindustrie
Lebensmittel-,Getränkeindustrie
Product Index
Filter Housings
Filtration Plants
In-Line Filters
Leaf Filters
Oil Filters
Pilot Plants
Pressure Leaf Filters
Separators - Solid/Liquid
Stainless Steel Filters
Market Scope
Chemical Industries
Filtration and Separation Industry
Food, Beverage Industry
Product Index
不锈钢过滤器
串联过滤器
分离器 固体/液体
叶片式压滤器
叶片式过滤器
滤壳
滤油器
试验工厂
过滤设备
Product Index
الطيار النباتات
تصفية العلب
فلاتر زيوت
فلاتر للأنابيب (على الخط)
فلاتر من معادن مقاومة للصدأ
فلاتر ورقية
فلاتر ورقية بالضغط
فواصل المواد الصلبة والسوائل
وحدات فلترة
Market Scope
الصناعات الغذائية وصناعة المشروبات
الصناعة الكيماوية
صناعات الفلترة وفصل المواد
Product Index
Filtres en acier inoxydable
Filtres en ligne
Filtres à feuilles
Filtres à feuilles sous pression
Filtres à huile
Installation de filtration
Installations pilotes
Les boîtiers de filtre
Séparateurs – solides/liquides
Market Scope
Industrie chimique
Industrie de filtration et de séparation
Industries alimentaires et des boissons
Product Index
Alloggiamenti filtro
Filtri a foglia
Filtri a foglia a pressione
Filtri in acciaio inossidabile
Filtri in linea
Filtri olio
Impianti di filtraggio
Impianti pilota
Separatori - solido/liquido
Market Scope
Settore alimenti e bevande
Settore chimico
Settore filtrazione e separazione
Product Index
Ciśnieniowe filtry arkuszowe
Filtry arkuszowe
Filtry oleju
Filtry połączone szeregowo
Filtry ze stali nierdzewnej
Instalacje pilotażowe
Obudowy filtrów
Separatory - Ciała stałe/ciecze
Urządzenia filtracyjne
Market Scope
Filtrowanie i separacja
Przemysł chemiczny
Przemysł spożywczy
Product Index
Carcaças de Filtro
Filtros de aço inoxidável
Filtros de encaixe
Filtros de folhas
Filtros de folhas sob pressão
Filtros de óleo
Instalações de filtração
Plantas Piloto
Separadores - sólidos/líquidos
Market Scope
Indústria alimentar, de bebidas
Indústria de filtragem e separação
Indústrias químicas
Product Index
Корпуса фильтров
Листовые фильтры
Масляные фильтры
Напорные листовые фильтры
Пилотные установки
Проточные фильтры
Сепараторы – твердые вещества / жидкости
Фильтрационные установки
Фильтры из нержавеющей стали
Market Scope
Отрасль фильтрации и сепарирования
Производство продуктов питания и напитков
Химическая промышленность
Product Index
Filtro de Viviendas
Filtros de aceite
Filtros de acero inoxidable
Filtros de hojas
Filtros de hojas a presión
Filtros en línea
Plantas Piloto
Plantas de filtración
Separadores - sólido/líquido
Market Scope
Industria de la alimentación y las bebidas
Industria de la filtración y la separación
Industrias químicas
Product Index
Arıtma İstasyonları
Basınçlı Yaprak Filtreler
Filtre Gövdeleri
Paslanmaz Çelik Filtreler
Pilot Tesisler
Separatörler - Katı/Sıvı
Sıralı Filtreler
Yaprak Filtreler
Yağ Filtreleri
Market Scope
Filtrasyon ve Ayırma Endüstrisi
Gıda, İçecek Endüstrisi
Kimya Endüstrisi
Product Index
분리기 - 고체/액체
스텐레스 스틸 필터
압력 잎상 필터
오일 필터
인라인 필터
잎상 필터
정수 처리장
파일럿 플랜트
필터 하우징
Product Index
インラインフィルタ
オイルフィルター
ステンレス鋼フィルター
パイロットプラント
フィルターハウジング
リーフフィルター
分離機 - 固形・液体
加圧リーフフィルター
濾過設備
Press release
Vertical Conveyer Sieve
Temperature above 150°C, Pressure atmospheric
Self-cleaning filter by rotating of the conveyer and drying solids
Application for crude oil of screw presses and other liquid material
Application for waste water separation
Separation and lifting in one step in different material from SS304 up to SS317
For capacity of 0,5 to 20 m3/h
For solid concentration up to 30%
Sieve with 0,1 to 3 mm gap distance
Sieve is self-cleaning designed
The construction is a tube shell out of plastic material, so that the effect of cleaning can be observed.
The inner sleeve is designed for the solids, to have the best separation effect. The modular design allows a detailed adaptation.
The vertical conveyer inside of the sleeve transports the solid to the outlet on the top and realizes also a pre-drying.
The liquid is taken out on the bottom nozzle from the unit.
Press release
Textile candle filter
Why textile candle filters:
Simple structural design.
Automation by blowing out with compressed air is easy.
The filter cakes discharge is less problematic, even with moist cake.
The different needs can be solved by the diversity of textile systems to get an excellent adaptation.
Temperatures of 40 to 130 ° C are possible.
Pressures up to 6 bar can be carried out, the standard is max. 4 bar.
Materials for the housing 1.4301, 1.4571.
For the filter socks: many different plastics are used like PE, PP, PA, PDFA to PTFE.
Press release
Trial center
Trial centre for hydrogenation or interesterification,
we are your partner.
We can build it or we build it with you together.
Product development in a trial center with the right back up in product
development,
we are your specialist.
Trial center : esterification
with hight temperature TO unit,
with gas circuit for drying,
with vacuum pump up to 1 mbar and
with filtration system for heterogenous catalyst reactions