SEI Laser Deutschland GmbH Hall 8 / C7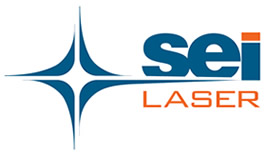 Products / Markets
Market Scope
Automobilindustrie
Druckindustrie
Metallverarbeitende Industrie
Textilindustrie
Market Scope
Automotive Industry
Metal Processing Industry
Printing Industry
Textile Industry
Market Scope
الصناعة النسيجية
الطباعة
صناعة السيارات
صناعة معالجة المعادن
Market Scope
Industrie automobile
Industrie métallurgique
Industrie textile
Industrie typographique
Market Scope
Settore automobilistico
Settore industria stampaggio
Settore industria tessile
Settore lavorazione metallo
Market Scope
Obróbka metali
Przemysł drukarski
Przemysł samochodowy
Przemysł tekstylny
Market Scope
Indústria automóvel
Indústria da impressão
Indústria de processamento de metal
Indústria têxtil
Market Scope
Автомобильная промышленность
Металлообрабатывающая промышленность
Полиграфическая промышленность
Текстильная промышленность
Market Scope
Industria de la automoción
Industria de la impresión
Industria de procesamiento de metales
Industria textil
Market Scope
Basın Endüstrisi
Metal İşleme Endüstrisi
Otomotiv Endüstrisi
Tekstil Endüstrisi
Press release
SEI Laser introduces a new laser system for the cutting and digital transformation of fabrics and roll materials.
SEI Laser S.p.A. is a company which manufactures in Italy and exports worldwide laser systems which have been developed by its R&D department; SEI also designs and suggests solutions to meet customers' application demands both in vertical markets and in horizontal ones.
SEI LASER S.p.A will be present at next edition of FILTECH exhibition, which will take place in Cologne from 8th to 10th March 2022 and which will be dedicated to specific solutions for all the filter activities. At SEI Laser's booth (pavilion 8 booth C7) visitors will have the chance to see in advance the fullest range of solutions for laser cutting, marking and perforation of fabrics and other filter materials (both synthetic and natural) available on the market. High speed, high quality, high productivity.
The experience gained during over 40 years of activity and R&D in different markets applications and fabrics, from clothtech to mobiltech, from medtech to buildtech as in sportech or protech, now is also made available for the industrial sector of filter production in INDUTECH fabrics used for chemical and electric applications and applied in mechanical engineering.
Mr. Ettore Fustinoni, SEI Laser co-founder and President, says under the motto "The Laser Way" we want to show that a laser application corresponds to every good idea.
Visitors will have the chance to check the advantages of the laser technology applied to materials which are mainly used for the production of filter elements. Come to discover SEI Laser ???? ????????, the new laser system for digital cutting and converting process of textiles and materials in roll format.
NRGL 2215 Conveyor system grants:
Full digital roll working process up to 3200 mm width;
Its productivity is 50% higher;
High energy performance of the laser technology in comparison with traditional cutting technologies;
"Contactless" cutting technology with no maintenance and with constant cutting performance;
Complete freedom while processing templates of different shape and size with no limits;
Cauterized cutting edge with full size and quality steadiness and with no critical points of breaks on the cutting edge.
All SEI laser systems are equipped for the integration in productive processes with automatized digital control and they are certified in compliance with Industry 4.0 Industry.
SEI Laser staff will wait for you at pavilion 8 booth C7.
For futher information:
SEI LASER
Via Ruffilli, 1 - Curno (BG)
Tel. + 39 035/4376016