Technorbital Advanced Materials Pvt Ltd/Aktion Indiaa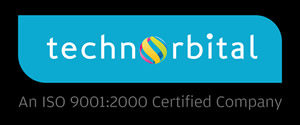 Exhibitor Profile
We are leading producers of UF membranes in India. Our Membrane division at Kanpur, India has a state-of-the-art Manufacturing facility spread over 120,000 ft2, integrated from raw material storage till membrane packaging all under one roof. We are amongst a few UF manufacturers in world that produce their own UF material (Polymer).
This facility is also equipped with a Research & Development Centre and a QC lab to ensure continuous product improvement as well as consistency of latest specifications. Technorbital has an ISO 9001:2000 certified Quality Management System.
Today our UF membrane is the first choice for Drinking Water Sector for Rural communities with our Gravity Fed Purifiers (No Pump Needed). Tata Swatch, the famous drinking water purifier in India is developed using our membrane and is serving over 6 million people. With Launch of PiYO our own purifier brand is now ready to serve our global customers.
GRAFiL & PiYO from Technorbital connects our innovations, experience, commitment to offer low-cost simple solutions to our global customers. In future we look forward to producing NF, MBR and identify new markets in Middle East, Africa, Latin America, and Europe.
Products / Markets
Product Index
Membranen
Membranherstellung
Trinkwasserfilter
Ultrafiltration
Wasserfilter
Market Scope
Abwasserwirtschaft
Filtrations- und Separationsindustrie
Wasserbehandlung, versorgung
Product Index
Drinking Water Filters
Membrane Manufacturing
Membranes
Ultrafiltration
Water Filters
Market Scope
Filtration and Separation Industry
Waste Water Treatment
Water Treatment, Supply
Product Index
اسطوانات
الفلترة المضاعفة
تصنيع الاسطوانات
فلاتر ماء
فلاتر ماء الشرب
Market Scope
التغذية بالمياه وتصريفها
صناعات الفلترة وفصل المواد
معالجة مياه الصرف
Product Index
Fabrication de membranes
Filtres pour eau potable
Filtres à eau
Membranes
Ultrafiltration
Market Scope
Industrie de filtration et de séparation
Traitement des eaux usées
Traitement d'eau, alimentation
Product Index
Filtri acqua potabile
Filtri per acqua
Membrane
Produzione membrana
Ultrafiltrazione
Market Scope
Settore filtrazione e separazione
Trattamento acque reflue
Trattamento approvvigionamento acqua
Product Index
Filtry do wody pitnej
Filtry do wody pitnej
Membrany
Produkcja membran
Ultrafiltracja
Market Scope
Filtrowanie i separacja
Oczyszczanie ścieków (waste water)
Uzdatnianie wody i zaopatrzenie w wodę
Product Index
Filtros de água
Filtros de água potável
Membranas
Produção de membranas
Ultrafiltração
Market Scope
Indústria de filtragem e separação
Tratamento de água de despejo
Tratamento de água, abastecimento
Product Index
Водяные фильтры
Изготовление мембран
Мембраны
Ультрафильтрация
Фильтры питьевой воды
Market Scope
Отрасль фильтрации и сепарирования
Очистка воды, водоснабжение
Очистка сточных вод
Product Index
Fabricación de membranas
Filtros de agua
Filtros de agua potable
Membranas
Ultrafiltración
Market Scope
Industria de la filtración y la separación
Tratamiento de aguas residuales
Tratamiento, suministro de agua
Product Index
Membran Üretimi
Membranlar
Su Filtreleri
Ultrafiltrasyon
İçme Suyu Filtreleri
Market Scope
Atıksu Arıtma
Filtrasyon ve Ayırma Endüstrisi
Su Arıtma, Temin
Market Scope
수질 관리, 수자원 공급
여과 및 분리 산업
폐수 처리
Market Scope
水処理および関連製品
汚水処理
濾過および分離技術工業
Images