AZUMI FILTER PAPER Co., Ltd.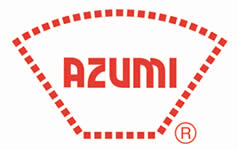 Exhibitor Profile
AZUMI FILTER PAPER, established in 1919, has been developing, researching and supplying high-performance paper, particularly in filter paper.
We pursue the specialty, believing to be charged with this mission. Currently our filter papers are used in a wide range, such as TOYOTA, HONDA, YAMAHA, Covid-19 test kit. The activity brings great comfort to usual life and the business developing globally contributes to the society and the realization of lasting world peace hopefully. And in this sense global environmental issue is inseparable for us. We always do business in an environmentally sustainable way and hope to contribute to the protection of the global environment with our filter paper.
We look forward to developing new filtration with you in the future. Sincerely appreciate the cooperation and support of our valuable customers.
Products / Markets
Product Index
Abscheider – Fest/Flüssig
Absorptionsfilter
Aerosolgeneratoren
Aktivkohle Medien
Automobilfilter
Beutel-/Taschenfilter
Desodorierung
Einwegfilter
Filterbeutel
Flüssig-Filtermedien
Kraftstoff-Filter
Laborfilter
Luftfiltermedien
Patronenfilter
Vliesmaterialien
Zetapotentialbestimmung
Ölfilter
Market Scope
Automobilindustrie
Chemische Industrie
Eisen-, Stahlherstellung
Elektronik-, Mikroelektronikindustrie
Filtrations- und Separationsindustrie
Lebensmittel-,Getränkeindustrie
Medizintechnik, Health Care Industrie
Metallverarbeitende Industrie
Schwerindustrie
Zellstoff-, Papierindustrie
Product Index
Absorption Filters
Activated Carbon Media
Aerosol Generators
Air Filter Media
Automotive Filters
Bag Filters
Cartridge Filters
Deodorization
Disposable Filters
Filter Bags
Fuel Filters
Laboratory Filters
Liquid Filter Media
Nonwovens
Oil Filters
Separators - Solid/Liquid
Zeta Potential Measurement
Market Scope
Automotive Industry
Chemical Industries
Electronic, Microelectronic Industry
Filtration and Separation Industry
Food, Beverage Industry
Heavy Industry
Iron, Steel Manufacturing
Medical, Health Care Industry
Metal Processing Industry
Pulp, Paper Industry
Product Index
ζ 电动电势测量
一次性过滤器
分离器 固体/液体
吸附式过滤器
实验室过滤器
无纺布
曝气发生器
汽车过滤器
活性碳介质
液体过滤滤材
滤油器
滤筒
燃油过滤器
空气过滤器介质
袋式过滤器
过滤袋
除臭
Market Scope
 汽车工业
化学工业
医疗卫生保健业
电子、微电子工业
纸浆、造纸工业
过滤与分离工业
重工业
金属加工业
钢铁制造业
食品、饮料工业
Product Index
أكياس فلاتر
أكياس فلترة
إزالة الرائحة
غير المنسوجات / اللانسيج
فلاتر إمتصاص
فلاتر احادية الإستعمال
فلاتر السيارات
فلاتر الكارترج / الخراطيش
فلاتر زيوت
فلاتر مخبرية
فواصل المواد الصلبة والسوائل
قياس إحتمالات زيتا
مواد الكربون المنشط
مواد فلاتر المحروقات
مواد فلاتر الهواء
مواد فلترة الغازات
مولدات الهباء الجوي
Market Scope
الصناعات الثقيلة
الصناعات الطبية والعناية الصحية
الصناعات الغذائية وصناعة المشروبات
الصناعة الكيماوية
الصناعة الورقية
الطاقة والإمداد بالطاقة
صناعات الفلترة وفصل المواد
صناعة الحديد والصلب
صناعة السيارات
صناعة معالجة المعادن
Product Index
Cartouches de filtres
Désodorisation
Filtres automobiles
Filtres de laboratoires
Filtres jetables
Filtres à absorption
Filtres à carburant
Filtres à huile
Filtres à sacs
Fluide à charbon actif
Fluides pour filtres à air
Générateurs d'aérosols
Mesures de potentiel Zeta
Médias de filtre pour liquides
Non tissés
Sacs de filtres
Séparateurs – solides/liquides
Market Scope
Energies et fourniture d'énergies
Industrie automobile
Industrie chimique
Industrie de filtration et de séparation
Industrie de la pâte de cellulose et du papier
Industrie lourde
Industrie médicale et de la santé
Industrie métallurgique
Industries alimentaires et des boissons
Sidérurgie
Product Index
Deodorazione
Filtri a tasche
Filtri carburante
Filtri cartuccia
Filtri di assorbimento
Filtri di laboratorio
Filtri monouso
Filtri olio
Filtri settore automobilistico
Generatore aerosol
Mezzi filtraggio liquidi
Mezzi filtranti aria
Mezzi filtranti carbone attivo
Misurazione potenziale zeta
Non tessuti
Separatori - solido/liquido
Tasche filtri
Market Scope
Produzione ferro e acciaio
Settore alimenti e bevande
Settore automobilistico
Settore chimico
Settore elettronico, microelettronico
Settore filtrazione e separazione
Settore industria dell carta e della cellulosa
Settore industria pesante
Settore lavorazione metallo
Settore medicale e sanità
Product Index
Deodoryzacja
Filtry absorbcyjne
Filtry jednorazowe
Filtry laboratoryjne
Filtry oleju
Filtry paliwa
Filtry samochodowe
Filtry workowe
Generatory aerozolu
Materiały nietkane
Media filtrów cieczy
Media filtrów powietrza
Media węgla aktywowanego
Pomiar potencjału zeta
Separatory - Ciała stałe/ciecze
Wkłady filtracyjne
Worki filtracyjne
Market Scope
Filtrowanie i separacja
Obróbka metali
Ochrona zdrowia
Przemysł celulozowo-papierniczy
Przemysł chemiczny
Przemysł ciężki
Przemysł elektroniczny i mikroelektroniczny
Przemysł hutniczy
Przemysł samochodowy
Przemysł spożywczy
Product Index
Desodorização
Determinação do potencial zeta
Filtros de absorção
Filtros de cartuchos
Filtros de combustível
Filtros de saco
Filtros de óleo
Filtros descartáveis
Filtros para automóveis
Filtros para laboratório
Geradores de aerossóis
Meios de carvão activado
Meios de filtragem para líquidos
Meios de filtro do ar
Não-tecidos
Sacos filtrantes
Separadores - sólidos/líquidos
Market Scope
Energia, abastecimento de energia
Fabrico de ferro, aço
Indústria alimentar, de bebidas
Indústria automóvel
Indústria de filtragem e separação
Indústria de processamento de metal
Indústria médica, cuidados de saúde
Indústria pesada
Indústrias químicas
Pasta, indústria do papel
Product Index
Абсорбционный фильтр
Автомеханические фильтры
Аэрозольный генератор
Дезодорирование
Измерение электрохимического потенциала
Лабораторные фильтры
Масляные фильтры
Материал активированного угля
Нетканые материалы
Одноразовые фильтры
Рукавные фильтры
Сепараторы – твердые вещества / жидкости
Топливные фильтры
Фильтровальные мешки
Фильтрующий материал
Фильтрующий материал для жидкостей
Фильтры со сменным фильтрующим элементом
Market Scope
Автомобильная промышленность
Бумажная промышленность
Медицина, здравоохранение
Металлообрабатывающая промышленность
Отрасль фильтрации и сепарирования
Производство железа, стали
Производство продуктов питания и напитков
Тяжёлая промышленность
Химическая промышленность
Энергетика, электроснабжение
Product Index
Bolsas de filtro
Desodorización
Filtros de absorción
Filtros de aceite
Filtros de automoción
Filtros de bolsa
Filtros de cartucho
Filtros de combustible
Filtros de laboratorio
Filtros desechables
Generadores de aerosol
Medición de potencial Zeta
Medios de carbón activado
Medios de filtros de aire
Medios de filtros para líquidos
Non-Wowens
Separadores - sólido/líquido
Market Scope
Energía, suministro de energía
Fabricación de hierro, acero
Industria de la alimentación y las bebidas
Industria de la automoción
Industria de la filtración y la separación
Industria de la pasta de madera, el papel
Industria de procesamiento de metales
Industria médica, de la atención sanitaria
Industria pesada
Industrias químicas
Product Index
Absorpsiyon Filtreleri
Aerosol Jeneratörleri
Aktif Karbon Ortamı
Deodorizasyon
Dokunmamış Mamuller
Filtre Torbaları
Hava Filtresi Ortamı
Kartuşlu Filtreler
Laboratuvar Filtreleri
Otomobil Filtreleri
Separatörler - Katı/Sıvı
Sıvılar için Filtre Ortamı
Tek Kullanımlık Filtreler
Torba Filtreler
Yakıt Filtreleri
Yağ Filtreleri
Zeta Potansiyeli Ölçümü
Market Scope
Ağır Sanayi
Demir, Çelik Üretimi
Elektronik, Mikroelektronik Endüstrisi
Filtrasyon ve Ayırma Endüstrisi
Gıda, İçecek Endüstrisi
Kimya Endüstrisi
Metal İşleme Endüstrisi
Otomotiv Endüstrisi
Selüloz, Kağıt Endüstrisi
Tıp, Sağlık Sektörü
Product Index
공기 여과재
백 필터
부직포
분리기 - 고체/액체
실험실 필터
액체 여과재
에어러졸 발생기
연료 필터
오일 필터
일회용 필터
자동차 필터
제타 전위 측정
카트리지 필터
탈취
필터 백
활성탄 매체
흡수 필터
Market Scope
금속 가공 산업
식음료 산업
여과 및 분리 산업
의료, 보건 산업
자동차 산업
전자, 마이크로 전자 산업
제지, 종이 산업
중공업
철, 철강 제조
화학 산업
Product Index
エアフィルターメディア
エアロゾル発生装置
オイルフィルター
カートリッジ・フィルター
ゼータ電位測定
バッグフィルター
フィルターバッグ
ラボ用フィルター
不織布
使い捨てフィルター
分離機 - 固形・液体
吸収フィルター
活性炭メディア
液体フィルター媒体
燃料フィルター
脱臭
自動車用フィルター
Market Scope
パルプ、製紙業界
化学工業
医療、ヘルスケア業界
濾過および分離技術工業
自動車産業
製鉄、製鋼業
重工業
金属加工業界
電子、マイクロエレクトロニクス産業
食品、飲料業界
Press release
Another 100 years started
Since the foundation in 1919, we have continued to develop, research and supply products in the field of filter paper and other functional paper, responding to customer needs through manufacturing filter paper.
We would like to express the gratitude to the many people who have supported us over years and have enabled us to continue the work.
From now on also, in order to be of assistance to you in the future, we will devote management/employees to making effort.
Filter paper itself owning the special characteristics, we believe seeking the peculiarity is our true vocation. The variety of use represents an area of potential growth so much that we hope it will to emphasize the most appropriate characteristics for various applications.
By exceling the unique and our activities, we want to empower people to do more and contribute to society. It is also our wish to help world peace in various ways by further global business development with our filter paper.
In this sense, the global environment is an inseparable theme for us. We do business in an environmentally sustainable way, of course the SDGs, and contributing to environmental protection, our products as well.
Currently world industrial structure changing rapidly combined with declining Japan population, the future is becoming increasingly difficult to predict. As a Japanese manufacturer, we want to offer products of a quality we can be proud of.
In addition to our traditional management principles, we always work under the motto "Enjoy" and "Master". We look forward to continuing to develop together with you, customers and look forward to your patronage