B&S Industrieservice GmbH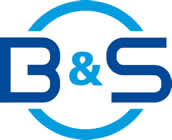 Exhibitor Profile
B&S Ihr Partner für Luftfilter "Made in Germany"
B&S bietet Lösungen für die Partikel- und Gasfiltration an. Unsere Produkte sind in den verschiedensten Anwendungen weltweit im Einsatz. Ob mobile- oder industrielle Anwendungen in der Lüftungs- und Klimatechnik, B&S ist ganz vorne mit dabei.
Nicht ohne Grund macht uns unser breites Filtersortiment zum wichtigsten Hersteller in Deutschland für Handelsmarken. Modernste Plissiertechnologien in Kombination mit sehr flexiblen und erweiterbaren Fertigungsanlagen ermöglichen einen effizienten und zeitoptimierten Durchlauf von Aufträgen für unsere Kunden.
Wir entwickeln gemeinsam mit unseren Kunden hochwertige Filter in vielen verschiedenen geometrischen Formen, Medienkombinationen und der geeigneten Verpackung.
Zum Produktspektrum gehören Schwebstofffilter der Klassen EPA, HEPA und ULPA. In diesem Bereich verfügen wir über hochwertige Fertigungsanlagen, automatisierte Dichtungsverfahren und klassentypische Prüfmethoden (Scanner).
Wir garantieren eine optimale kundenspezifische Fertigung von HEPA Filtern bis zur Klasse U17.
Zertifikat DIN EN ISO 9001 und DIN EN ISO 14001
Standards wie IMDS und DFÜ werden erfüllt
B&S Your Partner for Air Filters "Made in Germany"
B&S offers solutions for particle and gas filtration. Our products are used in a wide variety of applications worldwide.
Whether mobile or industrial applications in ventilation and air conditioning technology, B&S has the solution. Our comprehensive product range of filters makes us the most important manufacturer in Germany for private labels. State-of-the-art pleating technologies in combination with very flexible and expandable production facilities enable efficient and time-optimised lead times. We develop with our customers, high-quality filters in many different geometric shapes, media combinations and the appropriate packaging.
The product range includes EPA, HEPA and ULPA class particulate air filters. In this segment, we have high-end manufacturing, automated sealing processes and class-specific test methods (scanners).
We guarantee best-in-class customised production of HEPA filters up to class U17.
Certificates DIN EN ISO 9001 and DIN EN ISO 14001
Standards such as IMDS and DFÜ are fulfilled
Products / Markets
Product Index
Filterelemente
Hepa-Filter
Kabinenfilter
Kohlefilter
Luftfilter
Patronenfilter
Staub-/Tropfenfilter
Market Scope
Automobilindustrie
Bauindustrie
Chemische Industrie
Filtrations- und Separationsindustrie
Halbleiterindustrie
Lebensmittel-,Getränkeindustrie
Pharmazeutische Industrie
Umweltschutz
Product Index
Air Filters
Cabin Air Filters
Carbon Filters
Cartridge Filters
Dust/Mist Filters
Filter Elements
HEPA Filters
Market Scope
Automotive Industry
Building & Construction Services
Chemical Industries
Environmental Protection
Filtration and Separation Industry
Food, Beverage Industry
Pharmaceutical Industry
Semiconductor Industry
Product Index
尘/雾过滤器
汽车空调过滤器
活性碳过滤器
滤筒
滤芯
空气过滤器
高效粒子空气过滤器
Market Scope
 汽车工业
制药工业
化学工业
半导体工业
建筑与施工服务业
环境保护
过滤与分离工业
食品、饮料工业
Product Index
"فلاتر هواء عالية الفاعلية ""هـيبا"" HEPA"
فلاتر الغبار / الضباب
فلاتر الكارترج / الخراطيش
فلاتر المقصورات والحُجرات
فلاتر الهواء
فلاتر كربونية
قطع فلاتر
Market Scope
الصناعات الدوائية
الصناعات الغذائية وصناعة المشروبات
الصناعة الكيماوية
خدمات البناء والإنشاء
صناعات الفلترة وفصل المواد
صناعة أنصاف النواقل
صناعة الألبان
صناعة السيارات
Product Index
Cartouches de filtres
Eléments de filtre
Filtres HEPA
Filtres à air
Filtres à air de cabines
Filtres à carbone
Filtres à poussières/buées
Market Scope
Industrie automobile
Industrie chimique
Industrie de filtration et de séparation
Industrie des semi-conducteurs
Industrie du bâtiment et de la construction
Industrie laitière
Industrie pharmaceutique
Industries alimentaires et des boissons
Product Index
Elementi filtranti
Filtri aria
Filtri aria abitacolo
Filtri carbone
Filtri cartuccia
Filtri hepa
Filtri polvere/nebbie
Market Scope
Protezione ambientale
Servizi settore edile
Settore alimenti e bevande
Settore automobilistico
Settore chimico
Settore filtrazione e separazione
Settore industria dei semiconduttori
Settore parafarmaceutico
Product Index
Elementy filtra
Filtry HEPA
Filtry powietrza
Filtry przeciwpyłowe/przeciwmgielne
Filtry węglowe
Kabinowe filtry powietrza
Wkłady filtracyjne
Market Scope
Filtrowanie i separacja
Ochrona środowiska
Produkcja półprzewodników
Przemysł budowlany
Przemysł chemiczny
Przemysł farmaceutyczny
Przemysł samochodowy
Przemysł spożywczy
Product Index
Elementos filtrantes
Filtros absolutos (HEPA)
Filtros de ar
Filtros de ar para cabines
Filtros de cartuchos
Filtros de carvão
Filtros de poeiras/vapores
Market Scope
Indústria alimentar, de bebidas
Indústria automóvel
Indústria de filtragem e separação
Indústria de semicondutores
Indústria farmacêutica
Indústria leiteira
Indústrias químicas
Serviços de fabrico & construção
Product Index
Воздушные фильтры
Пылевые / масляные фильтры
Угольные фильтры
Фильтрующие элементы
Фильтры воздуха в кабине
Фильтры со сменным фильтрующим элементом
Фильтры тонкой очистки
Market Scope
Автомобильная промышленность
Молочная промышленность
Отрасль фильтрации и сепарирования
Полупроводниковая промышленность
Производство продуктов питания и напитков
Строительство жилых и общественных зданий
Фармацевтическая промышленность
Химическая промышленность
Product Index
Elementos de filtro
Filtros HEPA
Filtros de aire
Filtros de aire de cabina
Filtros de carbón
Filtros de cartucho
Filtros de polvo/neblina
Market Scope
Industria de la alimentación y las bebidas
Industria de la automoción
Industria de la filtración y la separación
Industria de los productos lácteos
Industria de los semiconductores
Industria farmacéutica
Industrias químicas
Servicios de edificación y construcción
Product Index
Filtre Elemanları
HEPA Filtreler
Hava Filtreleri
Kabin Hava Filtreleri
Karbon Filtreler
Kartuşlu Filtreler
Toz/Buğu Filtreleri
Market Scope
Bina ve İnşaat Hizmetleri
Filtrasyon ve Ayırma Endüstrisi
Gıda, İçecek Endüstrisi
Kimya Endüstrisi
Otomotiv Endüstrisi
Yarıiletken Endüstrisi
Çevre Koruma
İlaç Endüstrisi
Product Index
HEPA 필터
공기 필터
먼지/안개 필터
카트리지 필터
캐빈 에어 필터
탄소 필터
필터 엘리먼트
Market Scope
건축 및 건설 용역
반도체 산업
식음료 산업
여과 및 분리 산업
자동차 산업
제약 산업
화학 산업
환경 보호
Product Index
HEPAフィルター
エアフィルター
カートリッジ・フィルター
キャビン用エアフィルター
ダスト・ミストフィルター
フィルターエレメント
活性炭フィルター
Market Scope
化学工業
医薬品業界
半導体業界
建築・建設業
濾過および分離技術工業
環境保護
自動車産業
食品、飲料業界