EMW Filtertechnik GmbH Hall 8 / C6

Exhibitor Profile
EMW® bietet eine Reihe an Luftfiltern und Filtermedien sowie den offenzelligen Filterschaum Poret® an.
Jedes Filtersystem ist individuell auf die jeweiligen Standortbedingungen abgestimmt. So erzielen Sie eine hoch effiziente Filtration und vermeiden Probleme, bevor diese entstehen.
Besuchen Sie die EMW®-Welt unter www.emw.de
EMW® offers air filters, filter media and the open celled filter foam Poret®.
Each filter system supplied is optimized for the airborne particles at the intended site, ensuring highly efficient filtration, which prevents problems before they arise.
Visit the world of EMW® on www.emw.de
Products / Markets
Product Index
Abwasserfilter
Adsorptionsfilter
Aktivkohle Medien
Ansaugfilter
Beutel-/Taschenfilter
Coalescer
Coalescer Medien
Filterelemente
Filtermedien
Glasfasermedien
Kabinenfilter - Produktionsfilter
Kohlefilter
Luftfilter
Staub-/Tropfenfilter
Vorfilter
Wasserfilter
Market Scope
Abwasserwirtschaft
Automobilindustrie
Chemische Industrie
Elektronik-, Mikroelektronikindustrie
Energieerzeugung,-versorgung
Filtrations- und Separationsindustrie
Lebensmittel-,Getränkeindustrie
Medizintechnik, Health Care Industrie
Mineralöl/Öl/Gasproduktion
Pharmazeutische Industrie
Product Index
Activated Carbon Media
Adsorption Filters
Air Filters
Bag Filters
Cabin Air Filter Production Line
Carbon Filters
Coalescer Media
Coalescers
Dust/Mist Filters
Effluent Filters
Filter Elements
Filter Media
Glass Fibre Media
Intake Filters
Pre-Cleaning Filters
Water Filters
Market Scope
Automotive Industry
Chemical Industries
Electronic, Microelectronic Industry
Energy, Energy Supply
Filtration and Separation Industry
Food, Beverage Industry
Medical, Health Care Industry
Mineral / Oil / Gas Production
Pharmaceutical Industry
Waste Water Treatment
Product Index
入口过滤器
吸附式过滤器
尘/雾过滤器
机舱空气过滤器生产线
水过滤器
污水过滤器
活性碳介质
活性碳过滤器
滤芯
玻璃纤维介质
空气过滤器
聚结器
聚结器介质
袋式过滤器
过滤介质
预先清洁式过滤器
Market Scope
 汽车工业
制药工业
化学工业
医疗卫生保健业
废水处理
电子、微电子工业
矿产/石油/天然气业
能源、能源供应
过滤与分离工业
食品、饮料工业
Product Index
أكياس فلترة
المقصورة خط إنتاج فلتر الهواء
فلاتر إمتصاص كيماوي
فلاتر التنظيف الأولي / المسبق
فلاتر السحب الداخلي
فلاتر الغبار / الضباب
فلاتر النفايات السائلة
فلاتر الهواء
فلاتر كربونية
فلاتر ماء
قطع فلاتر
مواد إلتحام
مواد الصوف الزجاجي
مواد الكربون المنشط
مواد فلترة
وحدات إلتحام
Market Scope
إنتاج المعادن والزيوت والغاز
الصناعات الدوائية
الصناعات الطبية والعناية الصحية
الصناعات الغذائية وصناعة المشروبات
الصناعة الكيماوية
الطاقة والإمداد بالطاقة
حماية البيئة
صناعات الفلترة وفصل المواد
صناعة السيارات
معالجة مياه الصرف
Product Index
Coalesceurs
Eléments de filtre
Filtres de prénettoyage
Filtres d'admission
Filtres à adsorption
Filtres à air
Filtres à carbone
Filtres à eau
Filtres à effluents
Filtres à poussières/buées
Filtres à sacs
Fluide à charbon actif
Fluides coalescents
Médias de filtre
Médias en fibres de verre
production en ligne de filtre à air de cabine
Market Scope
Energies et fourniture d'énergies
Industrie automobile
Industrie chimique
Industrie de filtration et de séparation
Industrie médicale et de la santé
Industrie pharmaceutique
Industries alimentaires et des boissons
Productions minérales / pétrolière / du gaz
Protection de l'environnement
Traitement des eaux usées
Product Index
Elementi filtranti
Filtri a tasche
Filtri aria
Filtri carbone
Filtri di aspirazione
Filtri di assorbimento
Filtri per acqua
Filtri polvere/nebbie
Filtro per effluente
Linee di produzione filtri aria abitacolo
Mezzi di miscelazione
Mezzi filtranti
Mezzi filtranti carbone attivo
Mezzi in fibra di vetro
Miscelatori
Prefiltri
Market Scope
Energia, approvvigionamento energetico
Produzioni minerali / petrolio / gas
Settore alimenti e bevande
Settore automobilistico
Settore chimico
Settore elettronico, microelettronico
Settore filtrazione e separazione
Settore medicale e sanità
Settore parafarmaceutico
Trattamento acque reflue
Product Index
Elementy filtra
Filtr ssący
Filtry adsorbcyjne
Filtry do wody pitnej
Filtry powietrza
Filtry przeciwpyłowe/przeciwmgielne
Filtry workowe
Filtry wstępne
Filtry węglowe
Filtry ściekowe
Koagulanty
Linie produkcyjne kabinowych filtrów powietrza
Media filtrów
Media koagulantów
Media węgla aktywowanego
Media włókna szklanego
Market Scope
Filtrowanie i separacja
Ochrona zdrowia
Oczyszczanie ścieków (waste water)
Przemysł chemiczny
Przemysł elektroniczny i mikroelektroniczny
Przemysł energetyczny
Przemysł farmaceutyczny
Przemysł samochodowy
Przemysł spożywczy
Wydobycie minerałów, ropy i gazu
Product Index
Elementos filtrantes
Filtros de adsorção
Filtros de ar
Filtros de aspiração
Filtros de carvão
Filtros de efluentes
Filtros de poeiras/vapores
Filtros de saco
Filtros de água
Meios de carvão activado
Meios de fibra de vidro
Meios de filtragem
Meios de separação de gotas
Pré-filtros
Separadores de gotas
linha de produção de de ar de cabine de filtro
Market Scope
Energia, abastecimento de energia
Indústria alimentar, de bebidas
Indústria automóvel
Indústria de filtragem e separação
Indústria farmacêutica
Indústria médica, cuidados de saúde
Indústrias químicas
Produção mineral / óleo / gás
Protecção ambiental
Tratamento de água de despejo
Product Index
Абсорбционные фильтры
Водяные фильтры
Воздушные фильтры
Воздушный фильтр производственная линия
Входные фильтры
Коагуляторы
Коалесцирующий материал
Материал активированного угля
Пылевые / масляные фильтры
Рабочий элемент стекловолоконного фильтра
Рукавные фильтры
Сливные фильтры
Угольные фильтры
Фильтрующие элементы
Фильтрующий материал
Фильтры предварительной очистки
Market Scope
Автомобильная промышленность
Добыча минералов/ нефти/ газа
Защита окружающей среды
Медицина, здравоохранение
Отрасль фильтрации и сепарирования
Очистка сточных вод
Производство продуктов питания и напитков
Фармацевтическая промышленность
Химическая промышленность
Энергетика, электроснабжение
Product Index
Elementos de filtro
Filtros de absorción
Filtros de admisión
Filtros de agua
Filtros de aire
Filtros de bolsa
Filtros de carbón
Filtros de efluente
Filtros de limpieza previa
Filtros de polvo/neblina
Medios de carbón activado
Medios de fibra de vidrio
Medios de filtro
Medios de separadores coalescentes
Separadores coalescentes
línea de producción para Filtro de aire en cabina
Market Scope
Energía, suministro de energía
Industria de la alimentación y las bebidas
Industria de la automoción
Industria de la filtración y la separación
Industria farmacéutica
Industria médica, de la atención sanitaria
Industrias químicas
Producción de minerales / petróleo / gas
Protección del medio ambiente
Tratamiento de aguas residuales
Product Index
Adsorpsiyon Filtreleri
Aktif Karbon Ortamı
Birleştirici Ortamı
Birleştiriciler
Cam Elyaf Ortam
Filtre Elemanları
Filtre Ortamı
Giriş Filtreleri
Hava Filtreleri
Kabin Filtresi Üretim Hattı
Karbon Filtreler
Su Filtreleri
Sıvı Atık Filtreleri
Torba Filtreler
Toz/Buğu Filtreleri
Ön Temizleme Filtresi
Market Scope
Atıksu Arıtma
Elektronik, Mikroelektronik Endüstrisi
Enerji, Enerji İkmali
Filtrasyon ve Ayırma Endüstrisi
Gıda, İçecek Endüstrisi
Kimya Endüstrisi
Mineral / Petrol / Gaz Üretimi
Otomotiv Endüstrisi
Tıp, Sağlık Sektörü
İlaç Endüstrisi
Product Index
공기 필터
먼지/안개 필터
물 필터
백 필터
여과재
오수 필터
유리 섬유 매체
전처리 필터
캐빈 에어 필터 생산 라인
코어레서
코어레서 매체
탄소 필터
필터 엘리먼트
활성탄 매체
흡수 필터
흡입구 필터
Market Scope
광물 / 석유 / 가스 생산
식음료 산업
에너지, 에너지 공급
여과 및 분리 산업
의료, 보건 산업
자동차 산업
전자, 마이크로 전자 산업
제약 산업
폐수 처리
화학 산업
Product Index
エアフィルター
ガラス繊維メディア
キャビン用エアフィルターの生産ライン
コアレッサー
コアレッサーメディア
ダスト・ミストフィルター
バッグフィルター
フィルターエレメント
フィルターメディア
吸収フィルター
吸気フィルター
排水フィルター
水フィルター
洗浄前フィルター
活性炭フィルター
活性炭メディア
Market Scope
エネルギー、エネルギー供給
化学工業
医療、ヘルスケア業界
医薬品業界
汚水処理
濾過および分離技術工業
自動車産業
鉱物・石油・ガス生産
電子、マイクロエレクトロニクス産業
食品、飲料業界
Job Offers
Physikalisch-technischer Assistent (m/w/d) / Techniker-Fachrichtung Verfahrenstechnik (m/w/d) - Diez, Germany
Title

Physikalisch-technischer Assistent (m/w/d) / Techniker-Fachrichtung Verfahrenstechnik (m/w/d)

Function

Location

Diez, Germany
Languages

German

Contact Person

Dagmar Wagner

Contact E-Mail
Seit über 60 Jahren stellt EMW Filtrationstechnologien "Made in
Germany" her. Der Einsatz und die Motivation unserer Mitarbeiter
sind der Schlüssel zu unserem Erfolg.
Ihre Aufgaben:
• Unterstützung und später selbständige Durchführung
von Messungen im Bereich der Luftfi lterprüfung
• Auswertung und Dokumentation von Messdaten
• Ausfertigung von Prüfberichten
• Studium des anzuwendenden Norm- und Regelwerks
• Kommunikation mit internen und externen Kunden des
Prüflabors

Ihre Qualifikationen:
• Bereitschaft zur Einarbeitung in komplexe, spezifische
Messtechnik
• handwerkliches Geschick
• hohe Motivation und Eigeninitiative
• Flexibilität, Zuverlässigkeit, Kommunikationsvermögen
und Fähigkeit zur Arbeit im Team
• Englischkenntnisse in Wort und Schrift
• sicherer Umgang mit MS Office
Unsere Vorteile:
• Wachsendes, innovatives Unternehmen mit gutem Betriebsklima
• Vielseitiges Aufgabengebiet, individuelle Einarbeitung
• Exklusive Gesundheits-Benefi ts (z.B. Zuschuss zum Fitness-Studio, Bike-Leasing)
• Regelmäßige Mitarbeiterevents, Prämien für Verbesserungsvorschläge
• Gute Infrastruktur und Verkehrsanbindung, kostenlose Parkplätze auf dem Betriebsgelände
Wenn Sie sich von diesem Stellenangebot angesprochen fühlen, dann freuen wir uns auf Ihre Bewerbung inklusive
Gehaltsvorstellung, vorzugsweise per Email an: karriere_at_emw.de
Images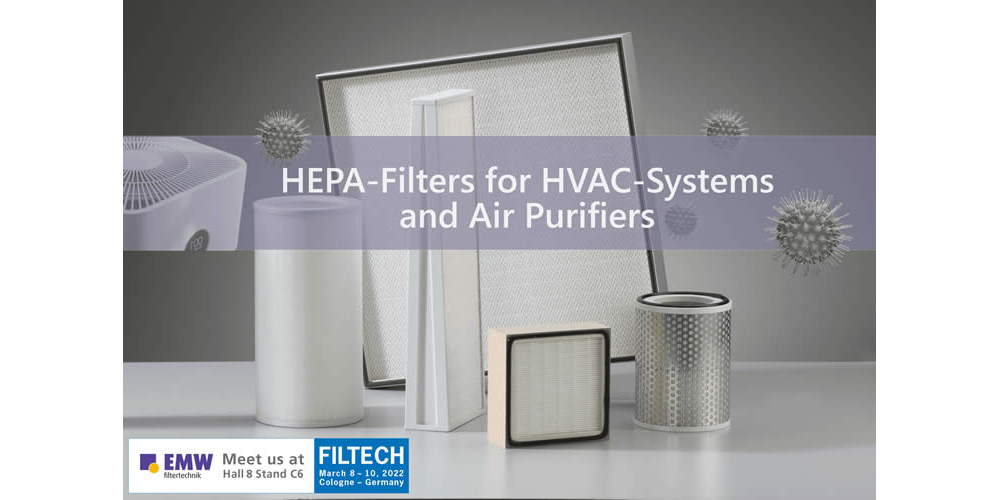 EMW presents HEPA-Filters for HVAC-Systems and Air Purifiers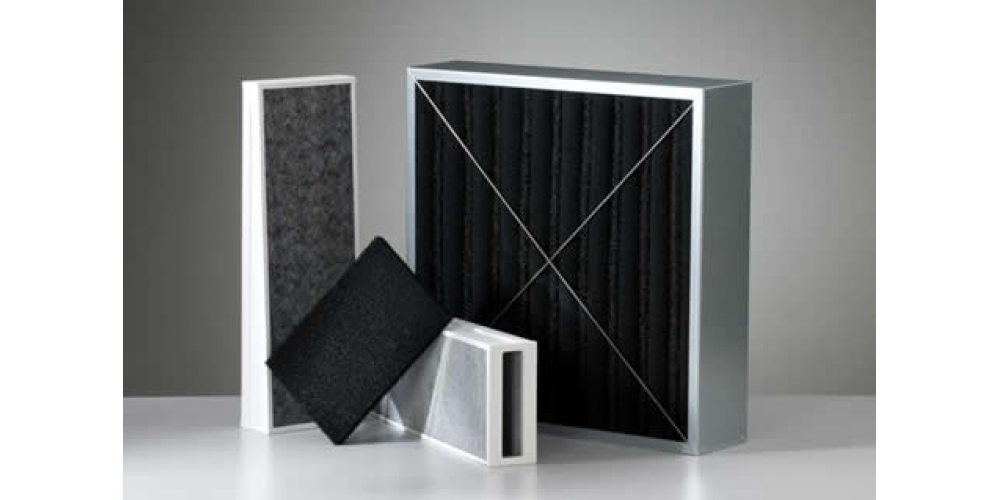 EWM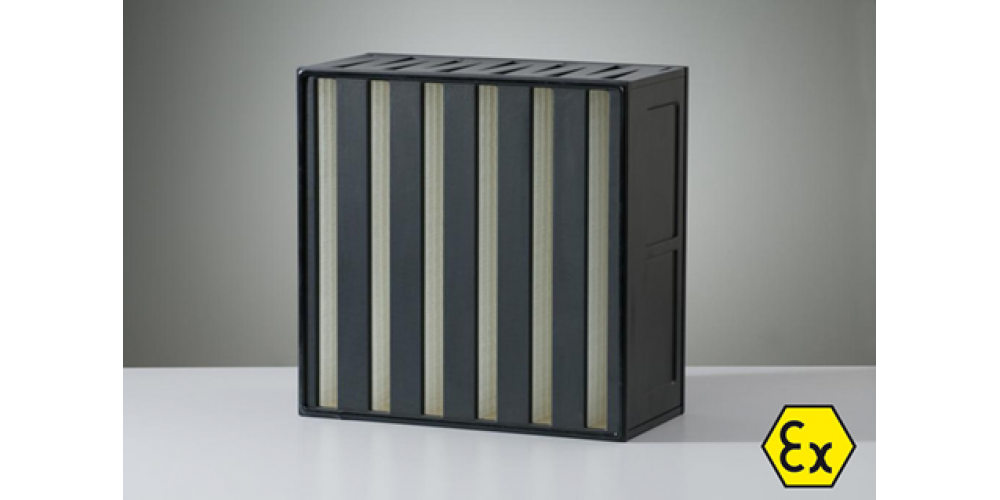 EMW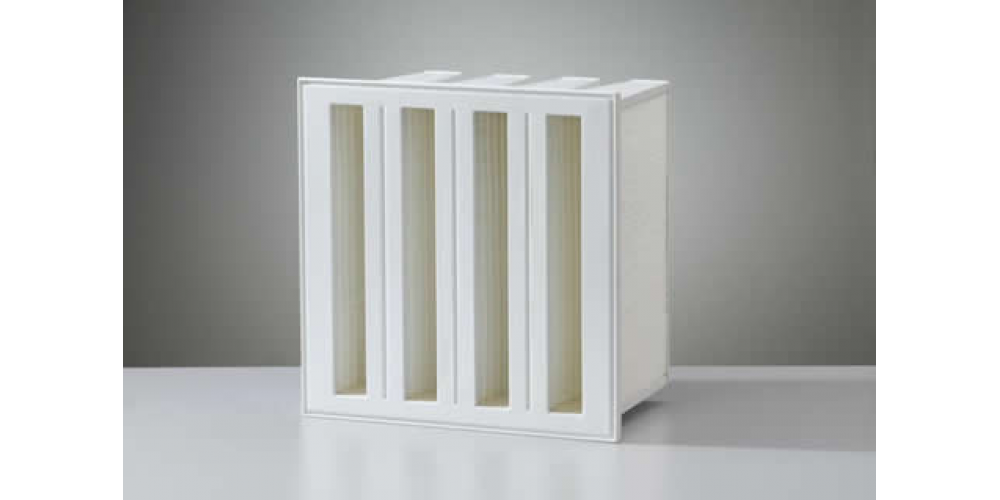 EMW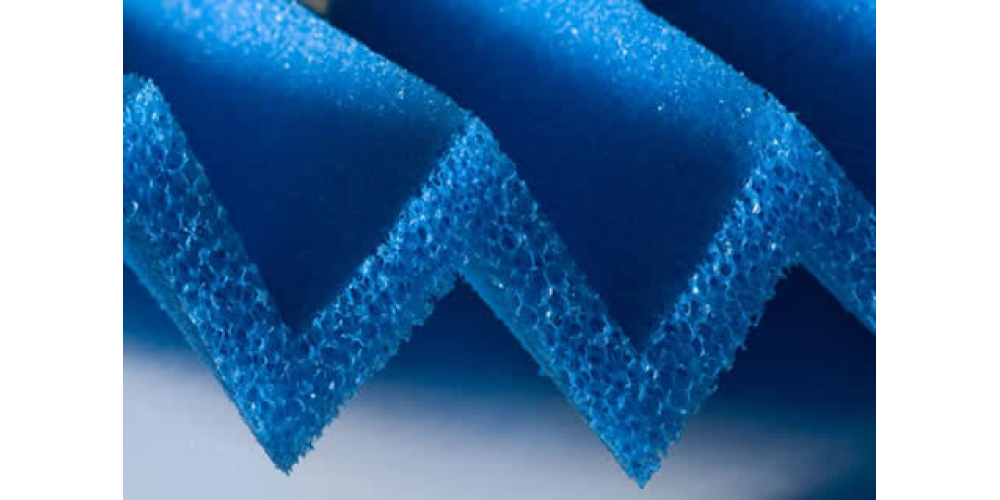 EMW