ETS, INC.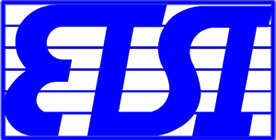 Exhibitor Profile
America's Leading Fabric Filter Testing and Consulting Company.
Solving filter Media problems often involves Bag Testing, Baghouse Troubleshooting, and System Analysis. ETS has the unique capability and experience to do it all. ETS' well-trained staff and modern lab facilities provide both in-house and field-testing services to help solve your filter media problems.
ETS provides New, Used and Blinded Filter Bag inspection and testing. Our analysis includes testing for gas flow, strength, flex and life. Your bags are evaluated using our unique test procedures for degree of blinding, restoration, and reuse potential.
Our testing capabilities include Filtration Performance, Tensile Strength, Permeability, Mullen Burst, MIT Flex, Microscopic and Chemical Analysis.
Products / Markets
Market Scope
Filtrations- und Separationsindustrie
Market Scope
Filtration and Separation Industry
Market Scope
صناعات الفلترة وفصل المواد
Market Scope
Industrie de filtration et de séparation
Market Scope
Settore filtrazione e separazione
Product Index
Testowanie filtrów powietrza
Market Scope
Indústria de filtragem e separação
Product Index
Воздушный фильтр Тестирование
Market Scope
Отрасль фильтрации и сепарирования
Product Index
Prueba del filtro de aire
Market Scope
Industria de la filtración y la separación
Market Scope
Filtrasyon ve Ayırma Endüstrisi