GE Technology Inc.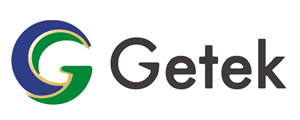 Exhibitor Profile
Founded upon Clean Technologies in 2006 as an ISO 9001:2015-certified enterprise, GE Technologies is an expert in the air and water filtration systems with activated carbons, ion exchange resins, nano-fibrics, electrostatic fabrics, and atom-level Silver/Copper/Titanium sputtering for Gas/Water Filtration, Particulate/Sediment Filtration and Sterilization.
Our products were developed and certified upon international standards – ISO 29643/EN 1882, ISO 11155-1/2, ASTM D5228/5742, NSF 42, AATCC-100, JEM 1467 and so on. We have an internal laboratory equipped with advanced measurement facilities for research and development and for product qualification (QA/QC) purpose.
Periodically, we work with third-party labs for independent product verifications. Our air and water filtration products receive world-wide popularity in consumer, household, automobile, industrial and high-tech industries. We are offering high quality products with in-house testing & third-party qualification so you can rely on.
Products / Markets
Product Index
Adsorptionsfilter
Aktivkohle
Aktivkohle Medien
Beutel-/Taschenfilter
Einwegfilter
Filtermedien f. Gase
Gasadsorption
Gasfilter
Geruchsbeseitigung
Hepa-Filter
Kabinenfilter
Laborfilter
Luftfilter
Luftfiltermedien
Medizinische Filter
Staub-/Tropfenfilter
Ölfilter
Ölfiltermedien
Market Scope
Automobilindustrie
Biotechnologie/Biopharmazie
Chemische Industrie
Elektronik-, Mikroelektronikindustrie
Filtrations- und Separationsindustrie
Halbleiterindustrie
Lebensmittel-,Getränkeindustrie
Medizintechnik, Health Care Industrie
Mineralöl/Öl/Gasproduktion
Pharmazeutische Industrie
Product Index
Activated Carbon
Activated Carbon Media
Adsorption Filters
Air Filter Media
Air Filters
Bag Filters
Cabin Air Filters
Disposable Filters
Dust/Mist Filters
Filter Media for Gases
Gas Adsorption
Gas Filters
HEPA Filters
Laboratory Filters
Medical Filters
Odor Removal
Oil Filter Media
Oil Filters
Market Scope
Automotive Industry
Biotechnology/Biopharmac. Industry
Chemical Industries
Electronic, Microelectronic Industry
Filtration and Separation Industry
Food, Beverage Industry
Medical, Health Care Industry
Mineral / Oil / Gas Production
Pharmaceutical Industry
Semiconductor Industry
Product Index
一次性过滤器
医用过滤器
吸附式过滤器
实验室过滤器
尘/雾过滤器
气体吸附
气体过滤器
气体过滤器介质
汽车空调过滤器
活性碳
活性碳介质
滤油器
滤油器介质
空气过滤器
空气过滤器介质
袋式过滤器
除味
高效粒子空气过滤器
Market Scope
 汽车工业
制药工业
化学工业
医疗卫生保健业
半导体工业
生物技术/生物制药业
电子、微电子工业
矿产/石油/天然气业
过滤与分离工业
食品、饮料工业
Product Index
"فلاتر هواء عالية الفاعلية ""هـيبا"" HEPA"
أكياس فلترة
إزالة الروائح
امتصاص كيميائي للغازات
فلاتر إمتصاص كيماوي
فلاتر احادية الإستعمال
فلاتر الغبار / الضباب
فلاتر المقصورات والحُجرات
فلاتر الهواء
فلاتر زيوت
فلاتر طبية
فلاتر غازات
فلاتر مخبرية
كربون منشط
مواد الكربون المنشط
مواد فلاتر الزيوت
مواد فلاتر الهواء
مواد فلترة السوائل
Market Scope
إنتاج المعادن والزيوت والغاز
الصناعات الدوائية
الصناعات الطبية والعناية الصحية
الصناعات الغذائية وصناعة المشروبات
الصناعة الكيماوية
الطاقة والإمداد بالطاقة
صناعات الفلترة وفصل المواد
صناعة أنصاف النواقل
صناعة التقنية البيولوجية والبيوصيدلية
صناعة السيارات
Product Index
Adsorption de gaz
Charbon actif
Désodorisation.
Filtres HEPA
Filtres de laboratoires
Filtres jetables
Filtres médicaux
Filtres à adsorption
Filtres à air
Filtres à air de cabines
Filtres à gaz
Filtres à huile
Filtres à poussières/buées
Filtres à sacs
Fluide à charbon actif
Fluides pour filtres à air
Médias de filtre pour gaz
Médias pour filtres à huile
Market Scope
Energies et fourniture d'énergies
Industrie automobile
Industrie biotechnologie/biopharmaceutique
Industrie chimique
Industrie de filtration et de séparation
Industrie des semi-conducteurs
Industrie médicale et de la santé
Industrie pharmaceutique
Industries alimentaires et des boissons
Productions minérales / pétrolière / du gaz
Product Index
Assorbimento gas
Carbone attivo
Filtri a tasche
Filtri aria
Filtri aria abitacolo
Filtri di assorbimento
Filtri di laboratorio
Filtri gas
Filtri hepa
Filtri medicali
Filtri monouso
Filtri olio
Filtri polvere/nebbie
Mezzi filtranti aria
Mezzi filtranti carbone attivo
Mezzi filtranti per gas
Mezzi filtro olio
Rimozione odori
Market Scope
Biotecnologie/biofarmaceutica
Produzioni minerali / petrolio / gas
Settore alimenti e bevande
Settore automobilistico
Settore chimico
Settore elettronico, microelettronico
Settore filtrazione e separazione
Settore industria dei semiconduttori
Settore medicale e sanità
Settore parafarmaceutico
Product Index
Adsorbcja gazu
Filtry HEPA
Filtry adsorbcyjne
Filtry do zastosowań medycznych
Filtry gazu
Filtry jednorazowe
Filtry laboratoryjne
Filtry oleju
Filtry powietrza
Filtry przeciwpyłowe/przeciwmgielne
Filtry workowe
Kabinowe filtry powietrza
Media filtrów gazu
Media filtrów oleju
Media filtrów powietrza
Media węgla aktywowanego
Usuwanie zapachów
Węgiel aktywowany
Market Scope
Biotechnologia/biofarmaceutyka
Filtrowanie i separacja
Ochrona zdrowia
Produkcja półprzewodników
Przemysł chemiczny
Przemysł elektroniczny i mikroelektroniczny
Przemysł farmaceutyczny
Przemysł samochodowy
Przemysł spożywczy
Wydobycie minerałów, ropy i gazu
Product Index
Adsorção de gases
Carvão activado
Filtros absolutos (HEPA)
Filtros de adsorção
Filtros de ar
Filtros de ar para cabines
Filtros de gases
Filtros de poeiras/vapores
Filtros de saco
Filtros de óleo
Filtros descartáveis
Filtros medicinais
Filtros para laboratório
Meios de carvão activado
Meios de filtragem de óleo
Meios de filtragem para gases
Meios de filtro do ar
Remoção de odores
Market Scope
Energia, abastecimento de energia
Ind. de biotecnologia/biofarmac.
Indústria alimentar, de bebidas
Indústria automóvel
Indústria de filtragem e separação
Indústria de semicondutores
Indústria farmacêutica
Indústria médica, cuidados de saúde
Indústrias químicas
Produção mineral / óleo / gás
Product Index
Абсорбционные фильтры
Адсорбция газа
Активированный уголь
Воздушные фильтры
Газовые фильтры
Лабораторные фильтры
Масляные фильтры
Материал активированного угля
Медицинские фильтры
Одноразовые фильтры
Пылевые / масляные фильтры
Рукавные фильтры
Устранение запахов
Фильтрующий материал
Фильтрующий материал для газов
Фильтрующий элемент масляного фильтра
Фильтры воздуха в кабине
Фильтры тонкой очистки
Market Scope
Автомобильная промышленность
Биотехнология / Биофармацевтическая промышленность
Добыча минералов/ нефти/ газа
Медицина, здравоохранение
Отрасль фильтрации и сепарирования
Полупроводниковая промышленность
Производство продуктов питания и напитков
Фармацевтическая промышленность
Химическая промышленность
Энергетика, электроснабжение
Product Index
Absorción de gas
Carbón activado
Eliminación de olores
Filtros HEPA
Filtros de absorción
Filtros de aceite
Filtros de aire
Filtros de aire de cabina
Filtros de bolsa
Filtros de gas
Filtros de laboratorio
Filtros de polvo/neblina
Filtros desechables
Filtros médicos
Medios de carbón activado
Medios de filtros de aceite
Medios de filtros de aire
Medios de filtros para gases
Market Scope
Energía, suministro de energía
Industria de la alimentación y las bebidas
Industria de la automoción
Industria de la biotecnología/biofarmacéutica
Industria de la filtración y la separación
Industria de los semiconductores
Industria farmacéutica
Industria médica, de la atención sanitaria
Industrias químicas
Producción de minerales / petróleo / gas
Product Index
Adsorpsiyon Filtreleri
Aktif Karbon
Aktif Karbon Ortamı
Gaz Adsorpsiyonu
Gaz Filtreleri
Gazlar için Filtre Ortamı
HEPA Filtreler
Hava Filtreleri
Hava Filtresi Ortamı
Kabin Hava Filtreleri
Koku Giderme
Laboratuvar Filtreleri
Tek Kullanımlık Filtreler
Torba Filtreler
Toz/Buğu Filtreleri
Tıbbi Filtreler
Yağ Filtreleri
Yağ Filtresi Ortamı
Market Scope
Biyoteknoloji/Biyoeczacılık Endüstrisi
Elektronik, Mikroelektronik Endüstrisi
Filtrasyon ve Ayırma Endüstrisi
Gıda, İçecek Endüstrisi
Kimya Endüstrisi
Mineral / Petrol / Gaz Üretimi
Otomotiv Endüstrisi
Tıp, Sağlık Sektörü
Yarıiletken Endüstrisi
İlaç Endüstrisi
Product Index
HEPA 필터
가스 필터
가스 흡수
가스용 여과재
공기 여과재
공기 필터
냄새 제거
먼지/안개 필터
백 필터
실험실 필터
오일 여과재
오일 필터
의료 필터
일회용 필터
캐빈 에어 필터
활성탄
활성탄 매체
흡수 필터
Market Scope
광물 / 석유 / 가스 생산
반도체 산업
생명공학/생물 약제학 산업
식음료 산업
여과 및 분리 산업
의료, 보건 산업
자동차 산업
전자, 마이크로 전자 산업
제약 산업
화학 산업
Product Index
HEPAフィルター
エアフィルター
エアフィルターメディア
オイルフィルター
オイルフィルターメディア
ガスフィルター
ガス吸着
ガス用濾過材
キャビン用エアフィルター
ダスト・ミストフィルター
バッグフィルター
ラボ用フィルター
使い捨てフィルター
医療用フィルター
吸収フィルター
活性炭
活性炭メディア
臭気除去
Market Scope
バイオテクノロジー・バイオ医薬品産業
化学工業
医療、ヘルスケア業界
医薬品業界
半導体業界
濾過および分離技術工業
自動車産業
鉱物・石油・ガス生産
電子、マイクロエレクトロニクス産業
食品、飲料業界
Images