GV Filtri Industriali Srl

Exhibitor Profile
During over 30years of experience in the filtration market GV Filtri Industriali has developed and supplied to our customers high performance and innovative solutions for application in the filtration and separation market.
We have one of the largest product range in the world of filtration, from the bespoke to the standard, covering even the most demanding application with a complete range of materials availability for the production , like Duplex, Superduplex, Inconel, Hastelloy, Monel and more.
GV Filtri has delivered his solutions in the most demanding market and eviroments including the following:
Oil&Gas
Water
OEM
Aerospace and Defence
Food and Beverage
Gasification
Microelectronics
Nuclear
Food & Pharmaceutical Process
Products / Markets
Product Index
Abwasserfilter
Automatische Filter
Beutel-/Taschenfilter
Einwegfilter
Filterbeutel aus Metallvlies
Filterelemente
Filtergehäuse
Filterpatronen
Gasfilter
Heißgasfilter
Kerzenfilter
Korbfilter
Kraftstoff-Filter
Patronenfilter
Rückspülfilter
Scheibenfilter
Selbstreinigende Filter
Wasserfilter
Market Scope
Chemische Industrie
Eisen-, Stahlherstellung
Energieerzeugung,-versorgung
Farben-, Pigment-, Beschichtungsindustrie
Lebensmittel-,Getränkeindustrie
Milchindustrie / Molkerei
Mineralöl/Öl/Gasproduktion
Petrochemische Industrie
Textilindustrie
Zellstoff-, Papierindustrie
Product Index
Automatic Filters
Back Flush Filters
Bag Filters
Basket Filters (Strainers)
Candle Filters
Cartridge Filters
Disc Filters
Disposable Filters
Filter Bags from Metal Felt
Filter Cartridges
Filter Elements
Filter Housings
Fuel Filters
Gas Filters
Hot-Gas Filters
Self Cleaning Filters
Waste Water Filters
Water Filters
Market Scope
Chemical Industries
Dairy Industry
Energy, Energy Supply
Food, Beverage Industry
Iron, Steel Manufacturing
Mineral / Oil / Gas Production
Paint, Pigments, Coatings Industry
Petrochemical Industry
Pulp, Paper Industry
Textile Industry
Product Index
一次性过滤器
废水过滤器
气体过滤器
水过滤器
滤壳
滤筒
滤筒
滤芯
烛形过滤器
热气过滤器
燃油过滤器
盘式过滤器
篮式过滤器
自动过滤器
自清洁过滤器
袋式平槽过滤器
袋式过滤器
袋式过滤器金属毡
Market Scope
乳品加工业
化学工业
油漆、颜料、涂料工业
石化工业
矿产/石油/天然气业
纸浆、造纸工业
纺织工业
能源、能源供应
钢铁制造业
食品、饮料工业
Product Index
أكياس فلاتر من شعيرات معدنية
أكياس فلترة
أكياس فلترة للدفق العالي
تصفية العلب
خراطيش فلتر
فلاتر آلية
فلاتر احادية الإستعمال
فلاتر السلة
فلاتر الغازات الحارة
فلاتر الكارترج / الخراطيش
فلاتر ذاتية التنظيف
فلاتر طولانية
فلاتر غازات
فلاتر قرصية
فلاتر ماء
فلاتر ماء التصريف
قطع فلاتر
مواد فلاتر المحروقات
Market Scope
إنتاج المعادن والزيوت والغاز
الصناعات الغذائية وصناعة المشروبات
الصناعة الإلكترونية والإلكترونيات الدقيقة
الصناعة البتروكيماوية
الصناعة الكيماوية
الصناعة النسيجية
الصناعة الورقية
حماية البيئة
صناعة الحديد والصلب
صناعة الدهانات والصبغات والتلبيس
Product Index
Cartouches de filtres
Cartouches de filtres
Eléments de filtre
Filtres automatiques
Filtres autonettoyants
Filtres en forme de bougie
Filtres jetables
Filtres pour eau usées
Filtres à bols
Filtres à carburant
Filtres à disques
Filtres à eau
Filtres à gaz
Filtres à gaz chaud
Filtres à sacs
Les boîtiers de filtre
Sacs de filtres de décolmatage
Sacs de filtres en feutre métallique
Market Scope
Industrie chimique
Industrie de la pâte de cellulose et du papier
Industrie de peintures, pigments et revêtements
Industrie pétrochimique
Industrie textile
Industrie électronique et microélectrique
Industries alimentaires et des boissons
Productions minérales / pétrolière / du gaz
Protection de l'environnement
Sidérurgie
Product Index
Alloggiamenti filtro
Cartucce filtri
Elementi filtranti
Filtri a cestello (filtri)
Filtri a disco
Filtri a tasche
Filtri acque reflue
Filtri automatici
Filtri autopulenti
Filtri candele
Filtri carburante
Filtri cartuccia
Filtri di risciacquo
Filtri gas
Filtri gas caldi
Filtri monouso
Filtri per acqua
Tasche filtri in feltro metallico
Market Scope
Energia, approvvigionamento energetico
Produzione ferro e acciaio
Produzioni minerali / petrolio / gas
Settore alimenti e bevande
Settore caseario
Settore chimico
Settore industria dell carta e della cellulosa
Settore industria tessile
Settore petrolchimico
Settore pitture, pigmenti e rivestimenti
Product Index
Elementy filtra
Filtry automatyczne
Filtry ciśnieniowe
Filtry do oczyszczania gorącego gazu
Filtry do wody pitnej
Filtry gazu
Filtry jednorazowe
Filtry koszowe (sitka)
Filtry paliwa
Filtry samooczyszczające
Filtry tarczowe
Filtry workowe
Filtry ścieków
Filtry świecowe
Obudowy filtrów
Wkłady filtra
Wkłady filtracyjne
Worki filtracyjne z włókien metalowych
Market Scope
Produkcja farb i lakierów
Przemysł celulozowo-papierniczy
Przemysł chemiczny
Przemysł energetyczny
Przemysł hutniczy
Przemysł mleczarski
Przemysł petrochemiczny
Przemysł spożywczy
Przemysł tekstylny
Wydobycie minerałów, ropy i gazu
Product Index
Carcaças de Filtro
Cartuchos filtrantes
Elementos filtrantes
Filtros auto-laváveis
Filtros automáticos
Filtros de cartuchos
Filtros de combustível
Filtros de discos
Filtros de gases
Filtros de gases quentes
Filtros de rede
Filtros de saco
Filtros de saco de águas residuais
Filtros de velas
Filtros de água
Filtros de águas residuais
Filtros descartáveis
Sacos filtrantes de feltros de metal
Market Scope
Electrónica, indústria microelectrónica
Fabrico de ferro, aço
Indústria alimentar, de bebidas
Indústria petroquímica
Indústria têxtil
Indústrias químicas
Pasta, indústria do papel
Pintura, pigmentos, indústria de revestimentos
Produção mineral / óleo / gás
Protecção ambiental
Product Index
Автоматические фильтры
Водяные фильтры
Газовые фильтры
Дисковые фильтры
Корзинчатые фильтры
Корпуса фильтров
Одноразовые фильтры
Рукавные проточные фильтры
Рукавные фильтры
Самоочищающиеся фильтры
Свечевые фильтры
Топливные фильтры
Фильтровальные мешки из металлического войлока
Фильтрующие патроны
Фильтрующие элементы
Фильтры горячих газов
Фильтры со сменным фильтрующим элементом
Фильтры сточных вод
Market Scope
Бумажная промышленность
Добыча минералов/ нефти/ газа
Защита окружающей среды
Лакокрасочная промышленность
Нефтехимическая промышленность
Производство железа, стали
Производство продуктов питания и напитков
Текстильная промышленность
Химическая промышленность
Электроника, микроэлектроника
Product Index
Bolsas de filtro para fieltro metal
Cartuchos de filtro
Elementos de filtro
Filtro de Viviendas
Filtros autolimpiables
Filtros automáticos
Filtros de agua
Filtros de agua residual
Filtros de bolsa
Filtros de cartucho
Filtros de cesta
Filtros de combustible
Filtros de descarga de bolsa
Filtros de disco
Filtros de gas
Filtros de gas caliente
Filtros de vela
Filtros desechables
Market Scope
Fabricación de hierro, acero
Industria de la alimentación y las bebidas
Industria de la electrónica, microelectrónica
Industria de la pasta de madera, el papel
Industria de las pinturas, pigmentos, revestimientos
Industria petroquímica
Industria textil
Industrias químicas
Producción de minerales / petróleo / gas
Protección del medio ambiente
Product Index
Atıksu Filtreleri
Disk Filtreler
Filtre Elemanları
Filtre Gövdeleri
Filtre Kartuşları
Gaz Filtreleri
Kartuşlu Filtreler
Kendiliğinden Temizlenen Filtreler
Metal Keçeden Filtre Torbaları
Mum Filtreler
Otomatik Filtreler
Sepet Filtreler
Su Filtreleri
Sıcak Gaz Filtreleri
Tek Kullanımlık Filtreler
Ters Yıkamalı Filtreler
Torba Filtreler
Yakıt Filtreleri
Market Scope
Boya, Pigment, Kaplama Endüstrisi
Demir, Çelik Üretimi
Enerji, Enerji İkmali
Gıda, İçecek Endüstrisi
Kimya Endüstrisi
Mineral / Petrol / Gaz Üretimi
Petrokimya Endüstrisi
Selüloz, Kağıt Endüstrisi
Süt Endüstrisi
Tekstil Endüstrisi
Product Index
가스 필터
고압 가스 필터
금속 펠트로부터 필터 백
디스크 필터
물 필터
바스켓 필터(스트레이너)
백 플러시 필터
백 필터
연료 필터
일회용 필터
자동 세척 필터
자동 필터
카트리지 필터
캔들 필터
폐수 필터
필터 엘리먼트
필터 카트리지
필터 하우징
Market Scope
광물 / 석유 / 가스 생산
석유화학 산업
섬유 산업
식음료 산업
에너지, 에너지 공급
유제품 산업
제지, 종이 산업
철, 철강 제조
페인트, 안료, 도장 산업
화학 산업
Product Index
カートリッジ・フィルター
ガスフィルター
キャンドルフィルター
セルフクリーニングフィルター
ディスクフィルター
バスケットフィルター(ストレーナー)
バックフラッシュフィルター
バッグフィルター
フィルターエレメント
フィルターカートリッジ
フィルターハウジング
メタルフェルトのフィルターバッグ
使い捨てフィルター
廃水フィルター
水フィルター
燃料フィルター
自動フィルター
高温ガスフィルター
Market Scope
エネルギー、エネルギー供給
パルプ、製紙業界
化学工業
塗料、顔料、コーティング産業
石油化学工業
繊維業界
製鉄、製鋼業
酪農産業
鉱物・石油・ガス生産
食品、飲料業界
Press release
A filtration story inspired by the future
GV Filtri designs and manufactures filters for businesses all over the world. The main industrial sectors we operate in are: Oil and gas, food and pharmaceutical, chemical and petrochemical, water treatment, energy and industrial. For 30 years we have been following our clients from the design phase to the installation, to offer the best service possible. Our dynamic company is always willing to take on new challenges, and study our customers' every need to offer the most suitable solutions for the required filtration. GV Filtri is a specialist in designing and manufacturing custom made filters and filter elements. We have achieved the ISO 9001 quality management system on our products, so our clients are always assured of high quality products.
Images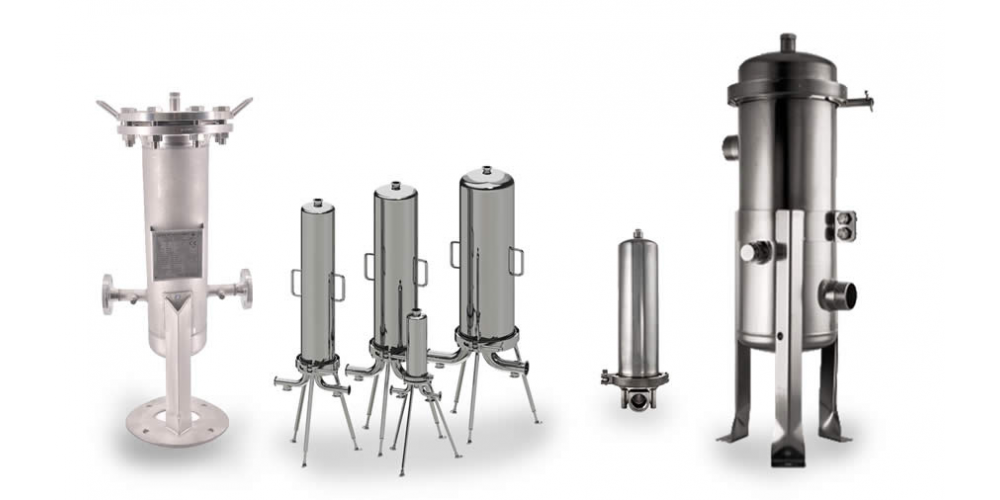 GV Filtri Housings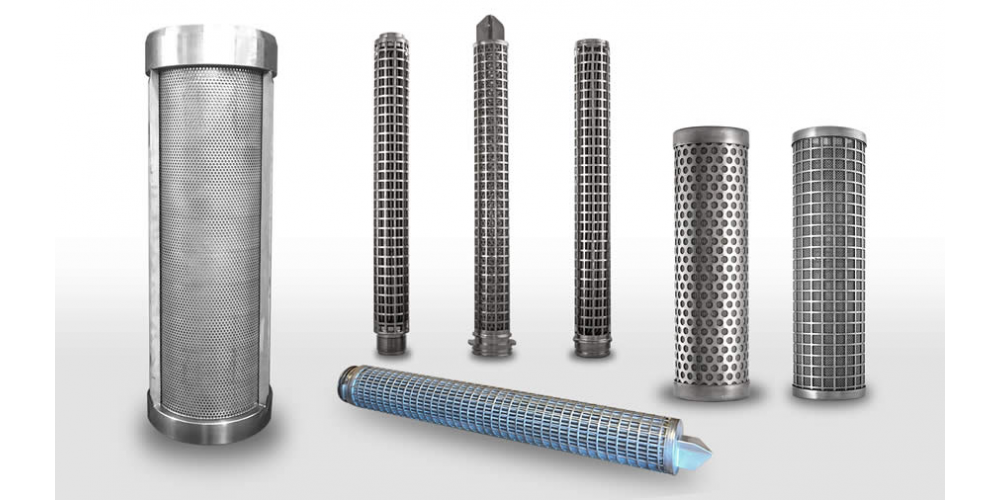 GV Filtri Cartridges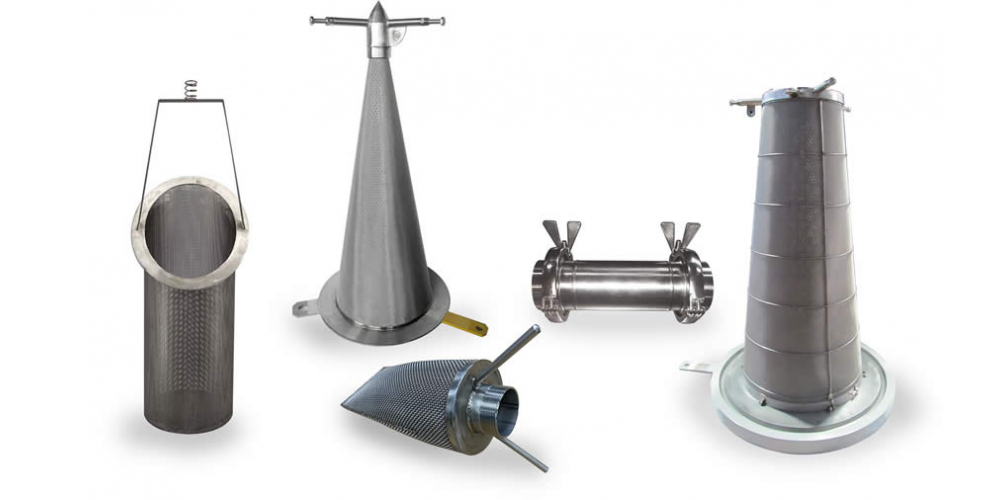 GV Filtri Custom Products