i2M - MANN+HUMMEL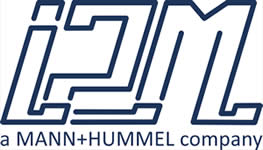 Exhibitor Profile
i2M (Innovation to Market) is part of the MANN+HUMMEL Group and serves as an incubator for the three digital ventures qlair, STREAMETRIC and Senzit.
We create and provide innovative IoT solutions for cleaner mobility, cleaner air and cleaner water.
qlair

intelligent clean air management solution for commercial and industrial buildings

STREAMETRIC remote monitoring and predictive maintenance for water and wastewater treatment
Senzit predictive maintenance platform for heavy-duty fleets
The MANN+HUMMEL expertise in filtration combined with digital solutions create higher efficiency and value for customers. They enable customers to decrease energy consumption and to raise productivity.
Products / Markets
Market Scope
Abwasserwirtschaft
Energieerzeugung,-versorgung
Filtrations- und Separationsindustrie
Umweltschutz
Market Scope
Energy, Energy Supply
Environmental Protection
Filtration and Separation Industry
Waste Water Treatment
Market Scope
حماية البيئة
صناعات الفلترة وفصل المواد
صناعة الألبان
معالجة مياه الصرف
Market Scope
Industrie de filtration et de séparation
Industrie laitière
Protection de l'environnement
Traitement des eaux usées
Market Scope
Energia, approvvigionamento energetico
Protezione ambientale
Settore filtrazione e separazione
Trattamento acque reflue
Market Scope
Filtrowanie i separacja
Ochrona środowiska
Oczyszczanie ścieków (waste water)
Przemysł energetyczny
Market Scope
Indústria de filtragem e separação
Indústria leiteira
Protecção ambiental
Tratamento de água de despejo
Market Scope
Защита окружающей среды
Молочная промышленность
Отрасль фильтрации и сепарирования
Очистка сточных вод
Market Scope
Industria de la filtración y la separación
Industria de los productos lácteos
Protección del medio ambiente
Tratamiento de aguas residuales
Market Scope
Atıksu Arıtma
Enerji, Enerji İkmali
Filtrasyon ve Ayırma Endüstrisi
Çevre Koruma
Market Scope
에너지, 에너지 공급
여과 및 분리 산업
폐수 처리
환경 보호
Market Scope
エネルギー、エネルギー供給
汚水処理
濾過および分離技術工業
環境保護