Kalimati Carbon (P) Ltd.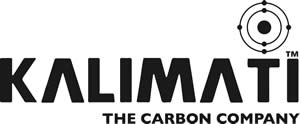 Exhibitor Profile
Kalimati Carbon, is a leading manufacturer, developer and supplier of high grade activated carbon used in a wide range of industrial applications including gas and air, water treatment, pharmaceuticals, food and beverage, chemicals, industrial catalysts, energy, power and mining.
We develop and manufacture carbon custom made to your need and specification.Building on our more than a decade of experience in manufacturing and product development, we produce a diverse array of products from a wide range of raw materials including anthracite, lignite, bituminous coal, coconut and wood.
Our manufacturing units are strategically located at Kharagpur in West Bengal, Krishnagiri, Tamil Nadu & Gandhidham in Gujarat with warehouses & resellers worldwide. Our registered office operate from Kolkata, West Bengal India & corporate office in Mumbai. Strategically based on the sustainable availability of different raw materials, and a network of sales and service centres, business partners, and distributors serving customers in several countries around the world. The company deals with Powdered Activated Carbon (PAC), Granular Activated Carbon (GAC) & Activated Carbon Pellets of various grades.