MYTREX INDUSTRIES, INC. Hall 7 / L19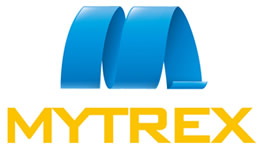 Exhibitor Profile
Mytrex was established in 1990 as a manufacturer of microfiber media wth specially designed meltblown process and our products got ISO9001:2008 approval in 2010 and gained excellent reputation in our main market of filtration and thermal insulation domestically and internationally.
There are 4 meltblown production lines and we devote ourselves to providing products including TPU Meltblown, Coolant Filter, Cabin Air Filter Media, Mask & Respirator Filter Media, HVAC Ready-Pleated Filter Pad, Disposable Liquid Cartridge Filter, Liquid & Dust Collecting Filter Bag, HVAC(ASHARE52.2), Pockets Filter Media, Micozy Thermal Insulation for Apparel Filling, HEPA Filter Media for Air Cleaner and Vacuum Cleaner.
The recognition and commendation of customers on our products are always our ultimate goals. we will do our best to ensure the high standard of our professional services and the high quality of our products presenting to every consumer. We will keep every consumer to be able to obtain our quality products under the most favorable price. Please let our company, Mytrex Health Technologies, Inc., create better business opportunities with you.
Products / Markets
Product Index
Beutel-/Taschenfilter
Filtermedien f. Flüssigkeiten
Flüssig-Filtermedien
Hepa-Filter
Kabinenfilter
Kühlmittelfilter
Luftfiltermedien
Medizinische Filter
Vliesmaterialien, Meltblown
Market Scope
Automobilindustrie
Chemische Industrie
Filtrations- und Separationsindustrie
Medizintechnik, Health Care Industrie
Textilindustrie
Product Index
Air Filter Media
Bag Filters
Cabin Air Filters
Coolant Filters
Filter Media for Liquids
HEPA Filters
Liquid Filter Media
Medical Filters
Nonwovens, Meltblown
Market Scope
Automotive Industry
Chemical Industries
Filtration and Separation Industry
Medical, Health Care Industry
Textile Industry
Product Index
冷却液过滤器
医用过滤器
汽车空调过滤器
液体过滤器介质
液体过滤滤材
熔喷无纺布
空气过滤器介质
袋式过滤器
高效粒子空气过滤器
Market Scope
 汽车工业
化学工业
医疗卫生保健业
纺织工业
过滤与分离工业
Product Index
"فلاتر هواء عالية الفاعلية ""هـيبا"" HEPA"
أكياس فلترة
اللانسيج، تذويب وتنفيش
فلاتر المقصورات والحُجرات
فلاتر سائل التبريد
فلاتر طبية
مواد فلاتر الهواء
مواد فلترة الغازات
مواد فلترة الغازات
Market Scope
الصناعات الطبية والعناية الصحية
الصناعة الكيماوية
الصناعة النسيجية
صناعات الفلترة وفصل المواد
صناعة السيارات
Product Index
Filtres HEPA
Filtres de fluide réfrigérant
Filtres médicaux
Filtres à air de cabines
Filtres à sacs
Fluides pour filtres à air
Médias de filtre pour liquides
Médias de filtre pour liquides
Non tissés, toiles soufflées à chaud
Market Scope
Industrie automobile
Industrie chimique
Industrie de filtration et de séparation
Industrie médicale et de la santé
Industrie textile
Product Index
Filtri a tasche
Filtri aria abitacolo
Filtri hepa
Filtri medicali
Filtri refrigeranti
Mezzi filtraggio liquidi
Mezzi filtranti aria
Mezzi filtranti per liquidi
Non tessuti, meltblown
Market Scope
Settore automobilistico
Settore chimico
Settore filtrazione e separazione
Settore industria tessile
Settore medicale e sanità
Product Index
Filtry HEPA
Filtry chłodziwa
Filtry do zastosowań medycznych
Filtry workowe
Kabinowe filtry powietrza
Materiały nietkane, zgrzewalne
Media filtrów cieczy
Media filtrów cieczy
Media filtrów powietrza
Market Scope
Filtrowanie i separacja
Ochrona zdrowia
Przemysł chemiczny
Przemysł samochodowy
Przemysł tekstylny
Product Index
Filtros absolutos (HEPA)
Filtros de ar para cabines
Filtros de saco
Filtros medicinais
Filtros para líquidos de refrigeração
Meios de filtragem para líquidos
Meios de filtragem para líquidos
Meios de filtro do ar
Não-tecidos, fusão
Market Scope
Indústria automóvel
Indústria de filtragem e separação
Indústria médica, cuidados de saúde
Indústria têxtil
Indústrias químicas
Product Index
Медицинские фильтры
Нетканые материалы, плавление
Охлаждающие фильтры
Рукавные фильтры
Фильтрующий материал
Фильтрующий материал для жидкостей
Фильтрующий материал для жидкостей
Фильтры воздуха в кабине
Фильтры тонкой очистки
Market Scope
Автомобильная промышленность
Медицина, здравоохранение
Отрасль фильтрации и сепарирования
Текстильная промышленность
Химическая промышленность
Product Index
Filtros HEPA
Filtros de aire de cabina
Filtros de bolsa
Filtros de refrigerante
Filtros médicos
Medios de filtros de aire
Medios de filtros para líquidos
Medios de filtros para líquidos
Non-Wowens, Meltblown
Market Scope
Industria de la automoción
Industria de la filtración y la separación
Industria médica, de la atención sanitaria
Industria textil
Industrias químicas
Product Index
Dokunmamış Mamuller, Meltblown
HEPA Filtreler
Hava Filtresi Ortamı
Kabin Hava Filtreleri
Soğutucu Filtreler
Sıvılar için Filtre Ortamı
Sıvılar için Filtre Ortamı
Torba Filtreler
Tıbbi Filtreler
Market Scope
Filtrasyon ve Ayırma Endüstrisi
Kimya Endüstrisi
Otomotiv Endüstrisi
Tekstil Endüstrisi
Tıp, Sağlık Sektörü
Product Index
HEPA 필터
공기 여과재
냉각수 필터
멜트블로운 부직포
백 필터
액체 여과재
액체용 여과재
의료 필터
캐빈 에어 필터
Market Scope
섬유 산업
여과 및 분리 산업
의료, 보건 산업
자동차 산업
화학 산업
Product Index
HEPAフィルター
エアフィルターメディア
キャビン用エアフィルター
クーラントフィルター
バッグフィルター
不織布, Meltblown
医療用フィルター
液体フィルター媒体
液体用濾過材
Market Scope
化学工業
医療、ヘルスケア業界
濾過および分離技術工業
繊維業界
自動車産業