Quanta Gold Boat Nonwoven Hall 8 / F9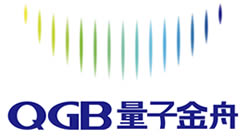 Exhibitor Profile
Quanta Gold Boat (Tianjin) Nonwoven Fabric Co,Ltd., which located in Wuqing District of Tianjin, have been devoted itself into meltblown technology development since its establishment on 2014. Based on Beijing Quanta Gold Boat Nonwoven Fabric, we have professional D&R team which been in meltblown industry since 2003, we researched and gained a lot of experiences during the past 17 years.
Seven high configuration meltblown lines has been set in our factory, as well as three process machines, which allow us to have 2000 tons annual producing capacity.
Standing with honesty, trying to be innovative and development, Quanta Gold Boat always target to satisfy all customers and gains their thankful and trust from all over the world.
Products / Markets
Product Index
Beutel-/Taschenfilter
Filtergewebe
Filtermedien
Filtermedien f. Flüssigkeiten
Filtertücher
Flüssig-Filtermedien
Hepa-Filter
Kabinenfilter
Luftfilter
Luftfiltermedien
Medizinische Filter
Montagemaschinen
Vliesmaterialien, Meltblown
Wasserfilter
Ölfiltermedien
Market Scope
Automobilindustrie
Filtrations- und Separationsindustrie
Medizintechnik, Health Care Industrie
Umweltschutz
Product Index
Air Filter Media
Air Filters
Bag Filters
Cabin Air Filters
Filter Cloth
Filter Fabrics
Filter Media
Filter Media for Liquids
HEPA Filters
Liquid Filter Media
Machinery for Assembly
Medical Filters
Nonwovens, Meltblown
Oil Filter Media
Water Filters
Market Scope
Automotive Industry
Environmental Protection
Filtration and Separation Industry
Medical, Health Care Industry
Product Index
医用过滤器
水过滤器
汽车空调过滤器
液体过滤器介质
液体过滤滤材
滤布
滤布
滤油器介质
熔喷无纺布
空气过滤器
空气过滤器介质
组装机
袋式过滤器
过滤介质
高效粒子空气过滤器
Product Index
"فلاتر هواء عالية الفاعلية ""هـيبا"" HEPA"
آلات التجميع
أقمشة فلاتر
أكياس فلترة
اللانسيج، تذويب وتنفيش
فلاتر المقصورات والحُجرات
فلاتر الهواء
فلاتر طبية
فلاتر ماء
فلاتر نسيجية
مواد فلاتر الزيوت
مواد فلاتر الهواء
مواد فلترة
مواد فلترة الغازات
مواد فلترة الغازات
Market Scope
الصناعات الطبية والعناية الصحية
صناعات الفلترة وفصل المواد
صناعة الألبان
صناعة السيارات
Product Index
Filtres HEPA
Filtres médicaux
Filtres à air
Filtres à air de cabines
Filtres à eau
Filtres à sacs
Fluides pour filtres à air
Machines d'assemblage
Médias de filtre
Médias de filtre pour liquides
Médias de filtre pour liquides
Médias pour filtres à huile
Non tissés, toiles soufflées à chaud
Tissus de filtre
Tissus de filtres
Market Scope
Industrie automobile
Industrie de filtration et de séparation
Industrie laitière
Industrie médicale et de la santé
Product Index
Filtri a tasche
Filtri aria
Filtri aria abitacolo
Filtri hepa
Filtri medicali
Filtri per acqua
Macchinari di assemblaggio
Mezzi filtraggio liquidi
Mezzi filtranti
Mezzi filtranti aria
Mezzi filtranti per liquidi
Mezzi filtro olio
Non tessuti, meltblown
Panno filtrante
Tessuti filtro
Market Scope
Protezione ambientale
Settore automobilistico
Settore filtrazione e separazione
Settore medicale e sanità
Product Index
Filtry HEPA
Filtry do wody pitnej
Filtry do zastosowań medycznych
Filtry powietrza
Filtry workowe
Kabinowe filtry powietrza
Materiały nietkane, zgrzewalne
Media filtrów
Media filtrów cieczy
Media filtrów cieczy
Media filtrów oleju
Media filtrów powietrza
Tkanina filtracyjna
Tkaniny filtracyjne
Urządzenia do montażu
Market Scope
Filtrowanie i separacja
Ochrona zdrowia
Ochrona środowiska
Przemysł samochodowy
Product Index
Filtros absolutos (HEPA)
Filtros de ar
Filtros de ar para cabines
Filtros de saco
Filtros de água
Filtros medicinais
Meios de filtragem
Meios de filtragem de óleo
Meios de filtragem para líquidos
Meios de filtragem para líquidos
Meios de filtro do ar
Máquinas de montagem
Não-tecidos, fusão
Tecidos filtrantes
Tela filtrante
Market Scope
Indústria automóvel
Indústria de filtragem e separação
Indústria leiteira
Indústria médica, cuidados de saúde
Product Index
Водяные фильтры
Воздушные фильтры
Медицинские фильтры
Монтажные машины
Нетканые материалы, плавление
Рукавные фильтры
Фильтровальные ткани
Фильтрующая ткань
Фильтрующий материал
Фильтрующий материал
Фильтрующий материал для жидкостей
Фильтрующий материал для жидкостей
Фильтрующий элемент масляного фильтра
Фильтры воздуха в кабине
Фильтры тонкой очистки
Market Scope
Автомобильная промышленность
Медицина, здравоохранение
Молочная промышленность
Отрасль фильтрации и сепарирования
Product Index
Filtros HEPA
Filtros de agua
Filtros de aire
Filtros de aire de cabina
Filtros de bolsa
Filtros médicos
Medios de filtro
Medios de filtros de aceite
Medios de filtros de aire
Medios de filtros para líquidos
Medios de filtros para líquidos
Máquinas de la Asamblea
Non-Wowens, Meltblown
Tejidos de filtro
Tela de filtro
Market Scope
Industria de la automoción
Industria de la filtración y la separación
Industria de los productos lácteos
Industria médica, de la atención sanitaria
Product Index
Dokunmamış Mamuller, Meltblown
Filtre Bezleri
Filtre Kumaşı
Filtre Ortamı
HEPA Filtreler
Hava Filtreleri
Hava Filtresi Ortamı
Kabin Hava Filtreleri
Meclis Makineleri
Su Filtreleri
Sıvılar için Filtre Ortamı
Sıvılar için Filtre Ortamı
Torba Filtreler
Tıbbi Filtreler
Yağ Filtresi Ortamı
Market Scope
Filtrasyon ve Ayırma Endüstrisi
Otomotiv Endüstrisi
Tıp, Sağlık Sektörü
Çevre Koruma
Product Index
HEPA 필터
공기 여과재
공기 필터
멜트블로운 부직포
물 필터
백 필터
액체 여과재
액체용 여과재
여과재
여과천
오일 여과재
의료 필터
조립용 기계 부품
캐빈 에어 필터
필터 패브릭
Market Scope
여과 및 분리 산업
의료, 보건 산업
자동차 산업
환경 보호
Product Index
HEPAフィルター
エアフィルター
エアフィルターメディア
オイルフィルターメディア
キャビン用エアフィルター
バッグフィルター
フィルターメディア
フィルター布
不織布, Meltblown
医療用フィルター
水フィルター
液体フィルター媒体
液体用濾過材
濾過布
組立用機械
Market Scope
医療、ヘルスケア業界
濾過および分離技術工業
環境保護
自動車産業