Rotex Automation Limited Hall 8 / F47

Exhibitor Profile
Rotex is a leading manufacturer of solenoid valve, angle seat valve, pulse jet valve, air operated valve, positioner, and electro-hydraulic actuator products.
Established in 1967, the company has excelled in developing highly engineered products to meet the fast-paced technological demands of the process industry.
Rotex has the right products, an ability to produce bespoke control systems and the experience to help our customer to run their processes with safely and reliably. With an unwavering focus on technology, our experienced professionals are dedicated in providing efficient control solutions.
Rotex has advanced manufacturing standards and an unparalleled reputation for quality, performance, and value, making it the preferred choice across all industries. Through a dedicated and highly experienced team of partners and a global network of local offices, Rotex caters to its customers' requirements across a wide spectrum of industries like steel, chemicals, pharmaceuticals, oil and gas, cement, railways, power, water and wastewater, automotive and industrial automation.
Products / Markets
Market Scope
Biotechnologie/Biopharmazie
Chemische Industrie
Eisen-, Stahlherstellung
Filtrations- und Separationsindustrie
Lebensmittel-,Getränkeindustrie
Medizintechnik, Health Care Industrie
Petrochemische Industrie
Pharmazeutische Industrie
Zellstoff-, Papierindustrie
Market Scope
Biotechnology/Biopharmac. Industry
Chemical Industries
Filtration and Separation Industry
Food, Beverage Industry
Iron, Steel Manufacturing
Medical, Health Care Industry
Petrochemical Industry
Pharmaceutical Industry
Pulp, Paper Industry
Market Scope
制药工业
化学工业
医疗卫生保健业
生物技术/生物制药业
石化工业
纸浆、造纸工业
过滤与分离工业
钢铁制造业
食品、饮料工业
Market Scope
الصناعات الدوائية
الصناعات الطبية والعناية الصحية
الصناعات الغذائية وصناعة المشروبات
الصناعة البتروكيماوية
الصناعة الكيماوية
الصناعة الورقية
صناعات الفلترة وفصل المواد
صناعة التقنية البيولوجية والبيوصيدلية
صناعة الحديد والصلب
Product Index
Collecteurs de poussières
Valves
Market Scope
Industrie biotechnologie/biopharmaceutique
Industrie chimique
Industrie de filtration et de séparation
Industrie de la pâte de cellulose et du papier
Industrie médicale et de la santé
Industrie pharmaceutique
Industrie pétrochimique
Industries alimentaires et des boissons
Sidérurgie
Product Index
Collettori di polvere
Valvole
Market Scope
Biotecnologie/biofarmaceutica
Produzione ferro e acciaio
Settore alimenti e bevande
Settore chimico
Settore filtrazione e separazione
Settore industria dell carta e della cellulosa
Settore medicale e sanità
Settore parafarmaceutico
Settore petrolchimico
Market Scope
Biotechnologia/biofarmaceutyka
Filtrowanie i separacja
Ochrona zdrowia
Przemysł celulozowo-papierniczy
Przemysł chemiczny
Przemysł farmaceutyczny
Przemysł hutniczy
Przemysł petrochemiczny
Przemysł spożywczy
Product Index
Colectores de poeiras (aspiradores)
Válvulas
Market Scope
Fabrico de ferro, aço
Ind. de biotecnologia/biofarmac.
Indústria alimentar, de bebidas
Indústria de filtragem e separação
Indústria farmacêutica
Indústria médica, cuidados de saúde
Indústria petroquímica
Indústrias químicas
Pasta, indústria do papel
Market Scope
Биотехнология / Биофармацевтическая промышленность
Бумажная промышленность
Медицина, здравоохранение
Нефтехимическая промышленность
Отрасль фильтрации и сепарирования
Производство железа, стали
Производство продуктов питания и напитков
Фармацевтическая промышленность
Химическая промышленность
Product Index
Colectores de polvo
Válvulas
Market Scope
Fabricación de hierro, acero
Industria de la alimentación y las bebidas
Industria de la biotecnología/biofarmacéutica
Industria de la filtración y la separación
Industria de la pasta de madera, el papel
Industria farmacéutica
Industria médica, de la atención sanitaria
Industria petroquímica
Industrias químicas
Market Scope
Biyoteknoloji/Biyoeczacılık Endüstrisi
Demir, Çelik Üretimi
Filtrasyon ve Ayırma Endüstrisi
Gıda, İçecek Endüstrisi
Kimya Endüstrisi
Petrokimya Endüstrisi
Selüloz, Kağıt Endüstrisi
Tıp, Sağlık Sektörü
İlaç Endüstrisi
Market Scope
생명공학/생물 약제학 산업
석유화학 산업
식음료 산업
여과 및 분리 산업
의료, 보건 산업
제약 산업
제지, 종이 산업
철, 철강 제조
화학 산업
Market Scope
バイオテクノロジー・バイオ医薬品産業
パルプ、製紙業界
化学工業
医療、ヘルスケア業界
医薬品業界
濾過および分離技術工業
石油化学工業
製鉄、製鋼業
食品、飲料業界
Images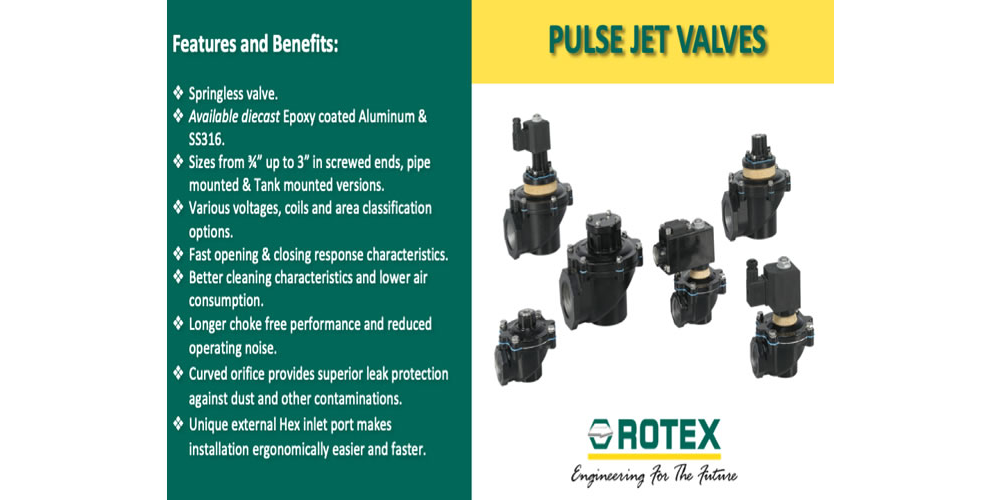 Rotex Pulse Jet Valves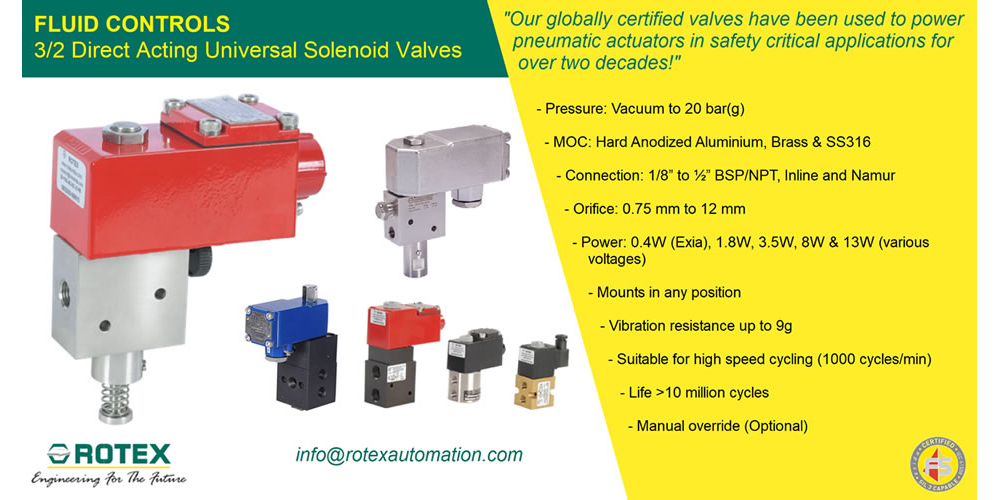 Rotex Solenoid Valves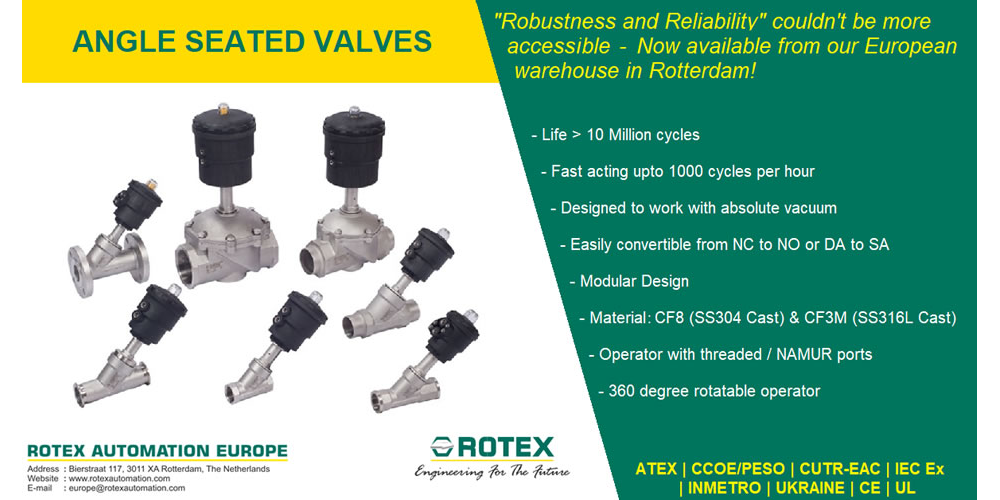 Rotex Angle Seat Valves