Saint-Gobain IndustrieKeramik Rödental GmbH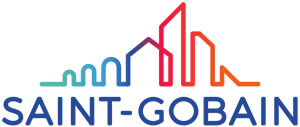 Exhibitor Profile
Crystar® Filtration Technology (FT) provides ceramic microfiltration of leading efficiency, with consistent retention and filtrate quality, superior permeation fluxes, and low operational costs.
The construction in high purity silicon carbide offers excellent mechanical and thermal shock properties, as well as unmatched corrosion resistance. These outstanding features allows for fast and efficient clean-in-place procedures and make Crystar® FT the ideal solution for operation in aggressive liquids or gases. Crystar® FT is a ceramic non-toxic material compatible with F&B applications.
Thanks to the material of construction and the well-engineered membrane supports and microstructure, high filtration throughputs can be achieved with low consumption of energy, water and chemicals. Crystar® FT membranes and filters can hence contribute to the implementation of more cost-effective filtration processes with reduced environmental footprint.
Crystar® FT membranes are available in dead-end crossflow configurations. We will be glad to welcome you to our booth B54 in hall 8 to discuss about your filtration challenges.
For more information: https://www.ceramicsrefractories.saint-gobain.com/engineered-ceramics-solutions/filtration
Products / Markets
Product Index
Abwasserfilter
Beschichtete Filter,antibakteriell
Keramikmembranen
Luftfilter
Membranen
Membranherstellung
Trinkwasserfilter
Wasserfilter
Market Scope
Abwasserwirtschaft
Biotechnologie/Biopharmazie
Chemische Industrie
Lebensmittel-,Getränkeindustrie
Mineralöl/Öl/Gasproduktion
Umweltschutz
Wasserbehandlung, versorgung
Product Index
Air Filters
Ceramic Membranes
Coated Filters, antibacterical
Drinking Water Filters
Membrane Manufacturing
Membranes
Waste Water Filters
Water Filters
Market Scope
Biotechnology/Biopharmac. Industry
Chemical Industries
Environmental Protection
Food, Beverage Industry
Mineral / Oil / Gas Production
Waste Water Treatment
Water Treatment, Supply
Product Index
废水过滤器
水过滤器
空气过滤器
薄膜制作
镀膜滤色镜,抗菌式
陶瓷膜
隔膜
饮用水过滤器
Market Scope
化学工业
废水处理
水处理、供应
环境保护
生物技术/生物制药业
矿产/石油/天然气业
食品、饮料工业
Product Index
أغشية السراميك
اسطوانات
تصنيع الاسطوانات
فلاتر الهواء
فلاتر ماء
فلاتر ماء التصريف
فلاتر ماء الشرب
فلاتر مغلفة، مضادة للجراثيم
Market Scope
إنتاج المعادن والزيوت والغاز
التغذية بالمياه وتصريفها
الصناعات الغذائية وصناعة المشروبات
الصناعة الكيماوية
صناعة الألبان
صناعة التقنية البيولوجية والبيوصيدلية
معالجة مياه الصرف
Product Index
Fabrication de membranes
Filtres pour eau potable
Filtres pour eau usées
Filtres à air
Filtres à eau
Filtres à revêtement, antibactérien
Membranes
Membranes céramiques
Market Scope
Industrie biotechnologie/biopharmaceutique
Industrie chimique
Industrie laitière
Industries alimentaires et des boissons
Productions minérales / pétrolière / du gaz
Traitement des eaux usées
Traitement d'eau, alimentation
Product Index
Filtri acqua potabile
Filtri acque reflue
Filtri aria
Filtri per acqua
Filtri rivestiti, antibatterici
Membrane
Membrane in ceramica
Produzione membrana
Market Scope
Biotecnologie/biofarmaceutica
Produzioni minerali / petrolio / gas
Protezione ambientale
Settore alimenti e bevande
Settore chimico
Trattamento acque reflue
Trattamento approvvigionamento acqua
Product Index
Filtry do wody pitnej
Filtry do wody pitnej
Filtry powietrza
Filtry powlekane, antybakteryjne
Filtry ścieków
Membrany
Membrany ceramiczne
Produkcja membran
Market Scope
Biotechnologia/biofarmaceutyka
Ochrona środowiska
Oczyszczanie ścieków (waste water)
Przemysł chemiczny
Przemysł spożywczy
Uzdatnianie wody i zaopatrzenie w wodę
Wydobycie minerałów, ropy i gazu
Product Index
Filtros de ar
Filtros de água
Filtros de água potável
Filtros de águas residuais
Filtros revestidos, antibacteriano
Membranas
Membranas cerâmicas
Produção de membranas
Market Scope
Ind. de biotecnologia/biofarmac.
Indústria alimentar, de bebidas
Indústria leiteira
Indústrias químicas
Produção mineral / óleo / gás
Tratamento de água de despejo
Tratamento de água, abastecimento
Product Index
Водяные фильтры
Воздушные фильтры
Изготовление мембран
Керамические мембраны
Мембраны
Фильтры питьевой воды
Фильтры с покрытием, антибактериальные
Фильтры сточных вод
Market Scope
Биотехнология / Биофармацевтическая промышленность
Добыча минералов/ нефти/ газа
Молочная промышленность
Очистка воды, водоснабжение
Очистка сточных вод
Производство продуктов питания и напитков
Химическая промышленность
Product Index
Fabricación de membranas
Filtros de agua
Filtros de agua potable
Filtros de agua residual
Filtros de aire
Filtros revestidos, antibacteriológicos
Membranas
Membranas cerámicas
Market Scope
Industria de la alimentación y las bebidas
Industria de la biotecnología/biofarmacéutica
Industria de los productos lácteos
Industrias químicas
Producción de minerales / petróleo / gas
Tratamiento de aguas residuales
Tratamiento, suministro de agua
Product Index
Atıksu Filtreleri
Hava Filtreleri
Kaplı Filtreler, antibakteriyel
Membran Üretimi
Membranlar
Seramik Membranlar
Su Filtreleri
İçme Suyu Filtreleri
Market Scope
Atıksu Arıtma
Biyoteknoloji/Biyoeczacılık Endüstrisi
Gıda, İçecek Endüstrisi
Kimya Endüstrisi
Mineral / Petrol / Gaz Üretimi
Su Arıtma, Temin
Çevre Koruma
Product Index
공기 필터
물 필터
분리막
분리막 제조
세라믹 분리막
식수 필터
코팅 필터, 항균성
폐수 필터
Market Scope
광물 / 석유 / 가스 생산
생명공학/생물 약제학 산업
수질 관리, 수자원 공급
식음료 산업
폐수 처리
화학 산업
환경 보호
Product Index
エアフィルター
コーティングフィルター
セラミック膜
廃水フィルター
水フィルター
膜
膜製造
飲料水用フィルター
Market Scope
バイオテクノロジー・バイオ医薬品産業
化学工業
水処理および関連製品
汚水処理
環境保護
鉱物・石油・ガス生産
食品、飲料業界