The Filtration Event
8-10 March 2022 | Cologne – Germany
FILTECH 2022 features 440+ Exhibitors and a major international Conference. At FILTECH innovative solutions and new technologies current & future challenges are presented. This dynamic industry is of further growing importance and turning into a key industry worldwide. At the FILTECH Show you find targeted solutions for all filtration tasks – no matter what industry you are in.
---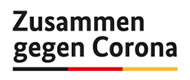 Travel Info: Trade fair participants can enter Germany without quarantine, as they are considered business travelers with an urgent need to travel. According to the Corona regulations for the region Northrhine Westphalia FILTECH 2022 is to be considered an International trade fair and therefore will be held as scheduled (§4 Absatz 5) of the NRW Corona regulation book. Visitor Info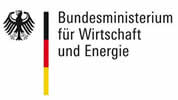 Information für deutsche Firmen: Das Bundesministerium für Wirtschaft und Energie (BMWi) fördert die Teilnahme kleiner und mittlerer innovativer Unternehmen an ausgesuchten internationalen Leitmessen wie der FILTECH 2022.