The FILTECH 2023 Show was the largest event ever and made for an excellent atmosphere amongst the 438 exhibitors. With 16,750 participants over 3 days FILTECH 2023 set a strong signal for further growth of the world-wide filtration and separation sector. At FILTECH 2023 53,9% came from outside Germany. A substantial increase was registered in the number of trade visitors from USA, Asia and Northern Africa.
The experts came from 80 nations and all continents. Again the FILTECH Show was an intercultural experience and a unique platform for exhibitors to generate new business. Companies reported an high number of contacts of decision makers, a marked willingness amongst trade visitors to invest, promising new business contacts from all over the world, quite specific contract negotiations and concrete business deals.
FILTECH 2023
16.750 Participants
438 Exhibitors
36 % Top-Executives
Do business with international top-level decision makers. 53,9% came from abroad.
The Filtration Event
12-14 November 2024
Cologne – Germany
460+ Exhibitors
will feature targeted solutions for filtration tasks of all industries at the FILTECH 2024 Show.
The Filtech 2023 Show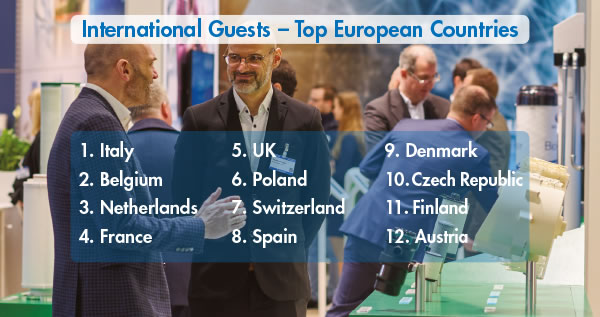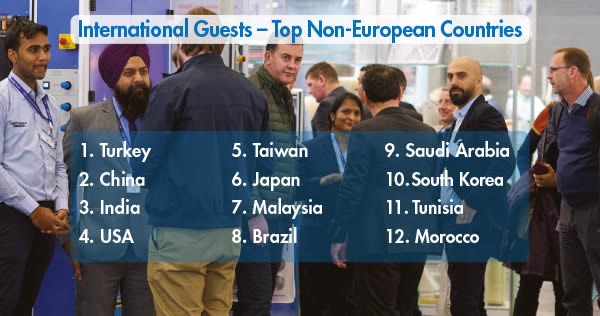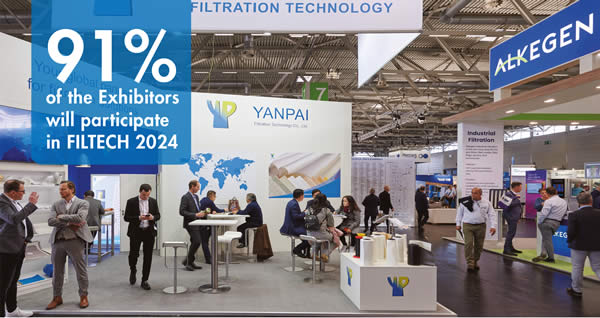 International Participation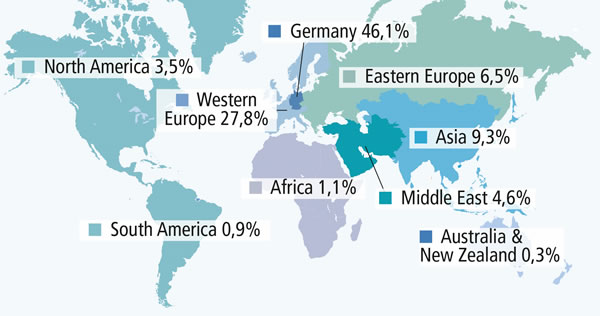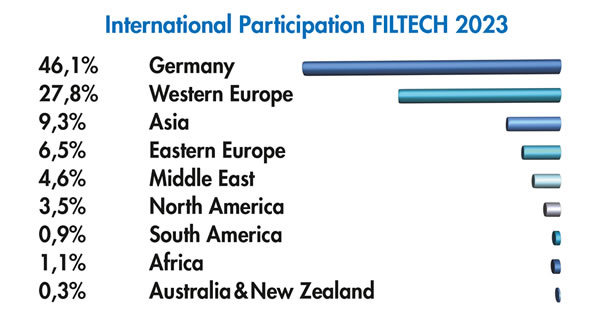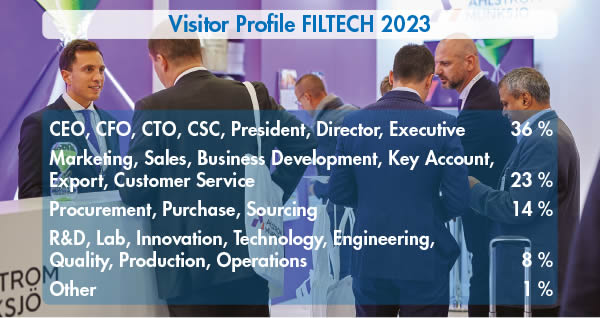 The Filtech Show is still growing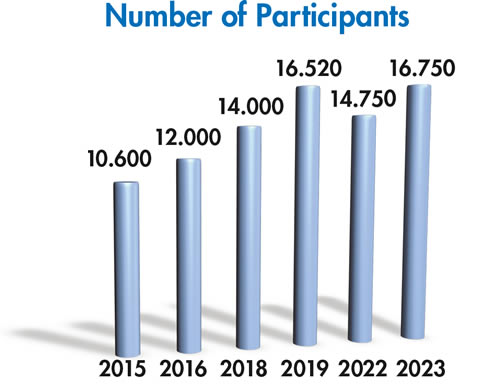 FILTECH 2023 – Show Impressions I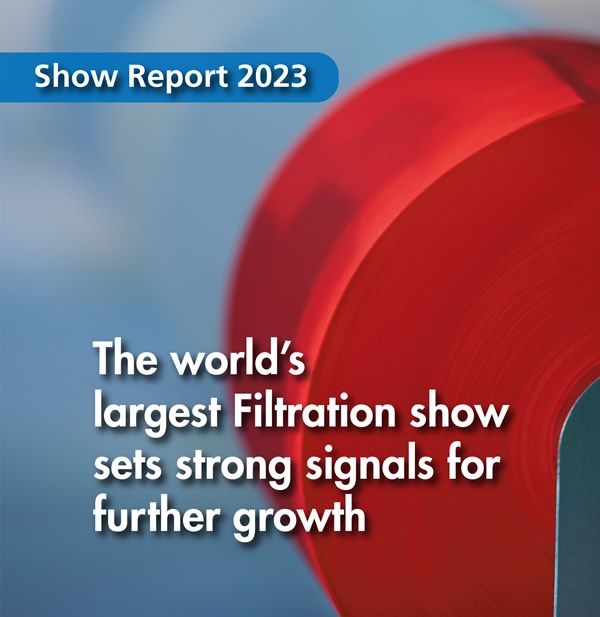 Dr. Stefano Santorsola Business Director, Evonik Fibres GmbH – Filiale Italiana
"This year's FILTECH surpassed any previous event and confirmed once more to be The Networking Event in the Hot Gas Filtration industry. Big thank you and congrats for having further improved the organization and the number/quality of exhibitors!"
Bayram Işıkcevahir, Başak Filtre San. ve Tic. Ltd. Şti., Turkey
"Filtre sektöründeki önemli gelişmeleri ve yenilikleri inceleme şansımızın olduğu güzel bir etkinlik gerçekleştirdik..ülkemize katma değerli yatırımlar ve ürünler geliştirme düşüncesi ile çalışmalarımıza devam ediyoruz."
Frank Steegmanns, Key Account Manager Adhesives, Stockmeier Urethanes GmbH & Co. KG
"FILTECH has become the most important trade fair for filter technology. Stockmeier Urethanes has also grown to one of the leading supplier of Adhesives, Sealants and Casting System for filtration. This combination has been successful for years. FILTECH brings all parts of the industry, from across the globe, to share experiences and information. We are looking forward to be a part of the coming FILTECH Show."
Exhibitor Statements…
Dr. Günter Müller, Head of Sales Department Filtration Products, Sandler AG
"This year's FILTECH was a great success for Sandler. Our new booth design was very well received. Focusing on topics like fully synthetic H13 media or our recycling approach for meltblown, we hit the mark. FILTECH brings together exactly the audience Sandler as a manufacturer of nonwovens is looking to address."
Peter Wink, Group Vice President Filtration for Industry and Environment, Hengst SE
"It was three inspiring and exciting days at the trade show in Cologne with very interesting conversations around the topic of filtration. Filtech is an important industry meeting and a must for every filtration specialist. The combination of conference and trade fair is an ideal way to gather experts, customers, suppliers, and the trade press in one place to exchange ideas about the future of filtration. This year, we focused on sustainability and energy efficiency, and extensively discussed how filtration solutions can contribute to these goals. We were able to engage in many substantial conversations with high-caliber contacts. After all, when it comes to sustainability, Hengst is increasingly relying on renewable raw materials for its products, and we also achieve outstanding energy efficiency thanks to low differential pressure and intelligent filter design. 2024 will see Hengst return to the filtration industry's most important meeting. We are already looking forward to it!"
Phil Flemming, Global Key Account Manager. SCHERDEL
"We exhibited the first time and are looking back on three days full of innovative ideas, interesting conversations and inspiring people! Many thanks to FILTECH Exhibition 2023 for providing this unique platform and the opportunity to provide our SCHERDEL MicroSolex Filters to such a broad audience of filtration experts. We had a great time in Cologne and are already looking forward to participate at next years FILTECH Exhibition!
Tomohiko Okutani, President, Okutani Ltd
FILTECHは、フィルタービジネスに携わる者であれば、必ず参加すべき展示会です。
FILTECHは決して大規模な展示会ではありませんが、Filter関連製品を取扱う我々にとっては最も重要な展示会の一つです。1年半ごとに業界の仲間や常連客との再会、そして新しいお客さんとの出会い、とてもエキサイトする3日間です。
今回も多くのお客さんに来場いただき、有意義な商談を行う事が出来ましたし、多くの課題もいただきました。FILTECHで得たお客様よりの要望を研究し新商品を開発する。そしてその新商品を次のFILTECHで発表する。これが我々のルーティーンでありライフワークになっています。
GESSNER
"Our very first official GESSNER appearance was a great success. Many thanks to you – our customers & partners and our companions in the industry for the great feedback and your support! The atmosphere at the booth, the good conversations and the new contacts made this FILTECH very special for our team! We are looking forward to many new opportunities as one company."
Positive Results Exhibitor Survey 2023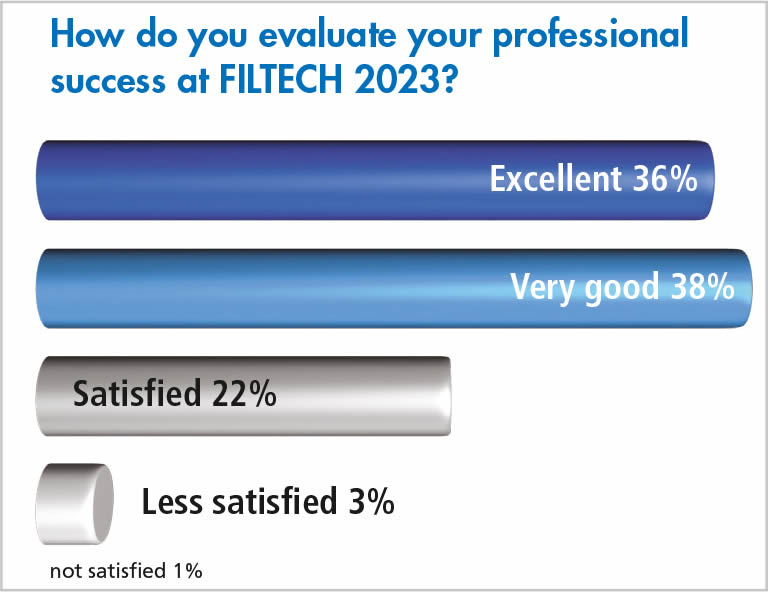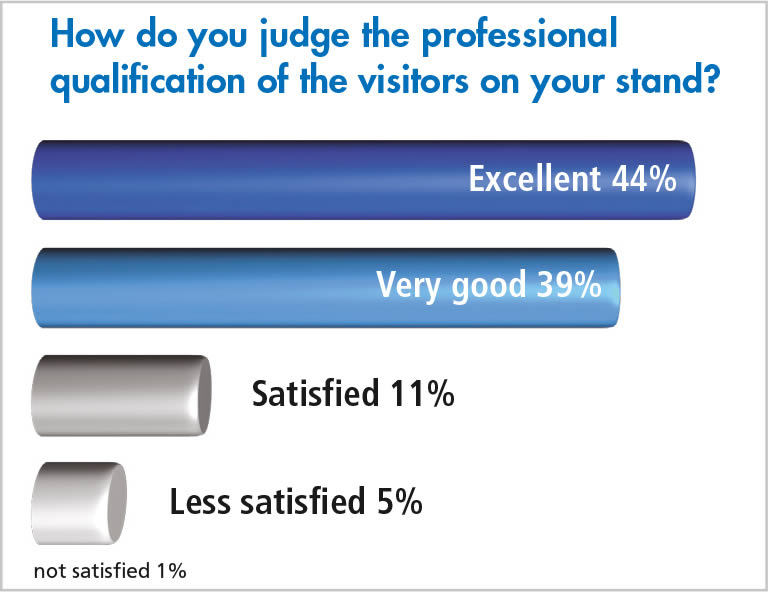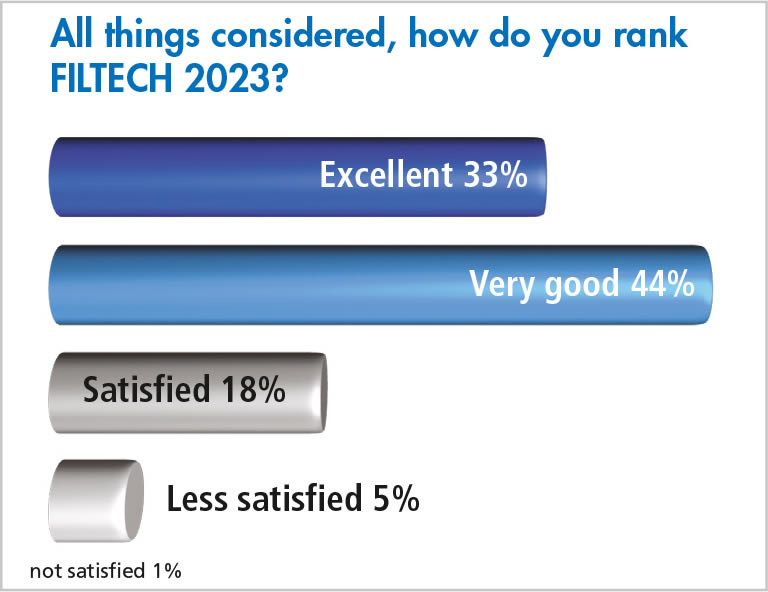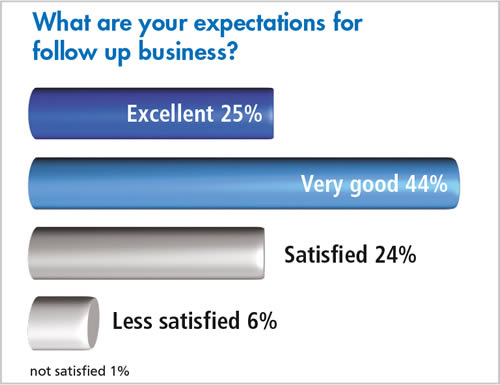 FILTECH

2023 – Show Impressions II
FILTECH

2023 – Show Impressions

III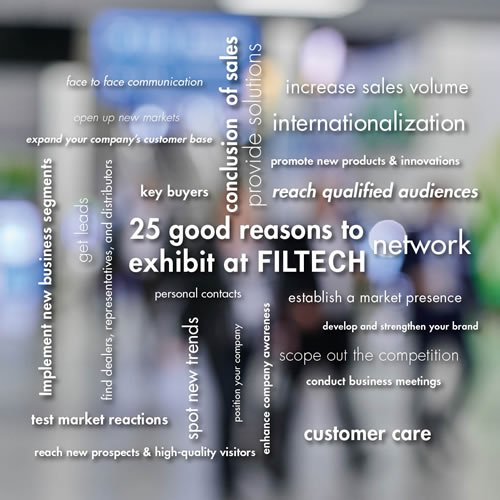 FIBERTEX
"What a great show! Thanking existing as well as new customers and partners for visiting us at our booth in Cologne learning about our latest sustainable and energy-saving filter media developments."
BRENNTAG
"Thank you for making FILTECH 2023 a great success! We were delighted to meet you and had three days of fantastic conversations about your needs and our treatment technologies for a cleaner environment. "
TESTORI
"FILTECH 2023 has come to a close, and we must express our gratitude for the amazing journey we've experienced. The event was truly one of the greatest shows in recent years, and we feel privileged to have been a part of it."