FILMEDIA Hall 7 / R35

Exhibitor Profile
FILMEDIA® is committed to providing premium quality filter material; continuing R&D; timely production and prompt customer service at all times.
After years of development, we have established close business relationship with our customers in more than 100 countries and regions in the world. The key to our rapid growth and development comes from our management's ethos of premium quality, innovation and being customer-focused. These principles allow us to maintain the leading position in quality and technology in today's highly competitive markets.
Products / Markets
Product Index
Beutel-/Taschenfilter
Filterbeutel
Filterfilze
Filtergewebe
Filtermedien
Filterröhren, Röhrenfilter
Filterröhrenmaschine
Filterscheiben
Filtertextilien
Filtertücher
Filterverschließmaschinen
Luftfilter
Luftfiltermedien
Nähanlagen für Filterschläuche
Staubabscheider
Vliesmaterialien
Vliesmaterialien, Spunbonded
Vliesmaterialien, Spunlace
Market Scope
Abfallwirtschaft
Automobilindustrie
Bergbauindustrie
Chemische Industrie
Eisen-, Stahlherstellung
Farben-, Pigment-, Beschichtungsindustrie
Filtrations- und Separationsindustrie
Schwerindustrie
Textilindustrie
Umweltschutz
Product Index
Air Filter Media
Air Filters
Bag Filters
Dust Collectors
Filter Bags
Filter Cloth
Filter Discs
Filter Fabrics
Filter Felts
Filter Media
Filter Seaming Machines
Filter Textiles
Filter Tube Making Machines
Filter Tubes
Nonwovens
Nonwovens, Spunbonded
Nonwovens, Spunlaced
Sewing Units Filter Bags
Market Scope
Automotive Industry
Chemical Industries
Environmental Protection
Filtration and Separation Industry
Heavy Industry
Iron, Steel Manufacturing
Mining Industry
Paint, Pigments, Coatings Industry
Textile Industry
Waste Treatment
Product Index
无纺布
滤布
滤布
滤片
滤管
滤管机
空气过滤器
空气过滤器介质
纺粘型无纺布
袋式过滤器
过滤介质
过滤器封接机
过滤毡
过滤织物
过滤袋
过滤袋缝纫设备
集尘器
非織造布, Spunlaced
Market Scope
 汽车工业
化学工业
废物处理
油漆、颜料、涂料工业
环境保护
纺织工业
过滤与分离工业
采矿业
重工业
钢铁制造业
Product Index
أقراص فلاتر
أقمشة فلاتر
أكياس فلاتر
أكياس فلترة
أكياس فلترة للخياطة
اللانسيج، غزل ولصق
غير المنسوجات / اللانسيج
فلاتر الهواء
فلاتر انبوبية
فلاتر شعرية
فلاتر نسيجية
مجمعات الغبار
مكنات تشكيل الفلاتر
مكنات تصنيع الفلاتر الأنبوبية
منسوجات ، Spunlaced
مواد فلاتر الهواء
مواد فلترة
نسيج فلاتر
Market Scope
الصناعات الثقيلة
الصناعة الكيماوية
الصناعة النسيجية
صناعات الفلترة وفصل المواد
صناعة الألبان
صناعة التعدين
صناعة الحديد والصلب
صناعة الدهانات والصبغات والتلبيس
صناعة السيارات
معالجة النفايات
Product Index
Collecteurs de poussières
Disques de filtres
Feutres de filtres
Filtres à air
Filtres à sacs
Fluides pour filtres à air
Machines de fabrication de tubes de filtres
Machines à ourler les filtres
Modules de couture pour sachets de filtres
Médias de filtre
Non tissés
Non tissés, Spunlaced
Non tissés, feutres
Sacs de filtres
Textiles pour filtres
Tissus de filtre
Tissus de filtres
Tubes de filtres
Market Scope
Industrie automobile
Industrie chimique
Industrie de filtration et de séparation
Industrie de peintures, pigments et revêtements
Industrie laitière
Industrie lourde
Industrie minière
Industrie textile
Sidérurgie
Traitement des déchets
Product Index
Aggraffatrici filtri
Collettori di polvere
Dischi filtro
Feltri filtro
Filtri a tasche
Filtri aria
Macchine per tubi filtro
Mezzi filtranti
Mezzi filtranti aria
Non tessuti
Non tessuti, spunbonded
Non tessuti, spunlaced
Panno filtrante
Tasche filtri
Tessuti filtro
Tessuti per filtri
Tubi filtri
Unità di cucitura sacchetti filtri
Market Scope
Produzione ferro e acciaio
Protezione ambientale
Settore automobilistico
Settore chimico
Settore filtrazione e separazione
Settore industria pesante
Settore industria tessile
Settore minerario
Settore pitture, pigmenti e rivestimenti
Trattamento rifiuti
Product Index
Dyski filtra
Filtry powietrza
Filtry workowe
Maszyny do produkcji rur filtracyjnych
Maszyny do zgrzewania filtrów
Materiały nietkane
Materiały nietkane, formowane
Materiały nietkane, wodnoigłowane
Media filtrów
Media filtrów powietrza
Odpylacze
Rury filtracyjne
Tkanina filtracyjna
Tkaniny filcowe
Tkaniny filtracyjne
Tkaniny filtracyjne
Worki filtracyjne
Zszywane filtry workowe
Market Scope
Filtrowanie i separacja
Ochrona środowiska
Oczyszczanie ścieków
Produkcja farb i lakierów
Przemysł chemiczny
Przemysł ciężki
Przemysł hutniczy
Przemysł samochodowy
Przemysł tekstylny
Przemysł wydobywczy
Product Index
Colectores de poeiras (aspiradores)
Discos de filtros
Feltros de filtros
Filtros de ar
Filtros de saco
Meios de filtragem
Meios de filtro do ar
Máquinas para fabricação de tubos de filtros
Máquinas para soldar filtros
Não-tecidos
Não-tecidos, Spunlaced
Não-tecidos, em forma enrolada
Sacos filtrantes
Tecidos filtrantes
Tela filtrante
Tubos de filtros
Têxteis de filtros
Unidades de costura para sacos filtrantes
Market Scope
Fabrico de ferro, aço
Indústria automóvel
Indústria de filtragem e separação
Indústria leiteira
Indústria mineira
Indústria pesada
Indústria têxtil
Indústrias químicas
Pintura, pigmentos, indústria de revestimentos
Tratamento de desperdícios
Product Index
Воздушные фильтры
Машины для изготовления трубных фильтров
Нетканые материалы
Нетканые материалы, Spunlaced
Нетканые материалы, формование
Пылесборники
Рукавные фильтры
Трубные фильтры
Устройство для сшивания - Фильтровальные мешки
Фальцовочный станок для изготовления фильтров
Фильтровальные мешки
Фильтровальные ткани
Фильтровальный войлок
Фильтровальный текстиль
Фильтрующая ткань
Фильтрующие диски
Фильтрующий материал
Фильтрующий материал
Market Scope
Автомобильная промышленность
Горнодобывающая промышленность
Лакокрасочная промышленность
Молочная промышленность
Отрасль фильтрации и сепарирования
Переработка отходов
Производство железа, стали
Текстильная промышленность
Тяжёлая промышленность
Химическая промышленность
Product Index
Bolsas de filtro
Colectores de polvo
Discos de filtro
Fieltros de filtro
Filtros de aire
Filtros de bolsa
Medios de filtro
Medios de filtros de aire
Máquinas de costura de filtros
Máquinas para la fabricación de tubos de filtros
Non-Wowens
Non-Wowens, Spunbonded
Non-Wowens, Spunlaced
Tejidos de filtro
Tejidos de filtros
Tela de filtro
Tubos de filtros
Unidades de costura bolsas de filtros
Market Scope
Fabricación de hierro, acero
Industria de la automoción
Industria de la filtración y la separación
Industria de la minería
Industria de las pinturas, pigmentos, revestimientos
Industria de los productos lácteos
Industria pesada
Industria textil
Industrias químicas
Tratamiento del agua
Product Index
Dikiş Üniteleri Filtreler
Dokunmamış Mamuller
Dokunmamış Mamuller, Spunbond
Dokunmamış Mamuller, Spunlace
Filtre Bezleri
Filtre Boruları
Filtre Borusu Yapma Makineleri
Filtre Diskleri
Filtre Kaynak Makineleri
Filtre Keçeleri
Filtre Kumaşı
Filtre Ortamı
Filtre Tekstilleri
Filtre Torbaları
Hava Filtreleri
Hava Filtresi Ortamı
Torba Filtreler
Toz Toplayıcılar
Market Scope
Atık Arıtma
Ağır Sanayi
Boya, Pigment, Kaplama Endüstrisi
Demir, Çelik Üretimi
Filtrasyon ve Ayırma Endüstrisi
Kimya Endüstrisi
Madencilik Endüstrisi
Otomotiv Endüstrisi
Tekstil Endüstrisi
Çevre Koruma
Product Index
공기 여과재
공기 필터
백 필터
부직포
스펀레이스 부직포
스펀본드 부직포
여과재
여과천
재봉기 필터 백
집진기
필터 디스크
필터 백
필터 시밍기
필터 직물
필터 튜브
필터 튜브 제조기
필터 패브릭
필터 펠트
Market Scope
광업
섬유 산업
여과 및 분리 산업
자동차 산업
중공업
철, 철강 제조
페인트, 안료, 도장 산업
폐기물 처리
화학 산업
환경 보호
Product Index
エアフィルター
エアフィルターメディア
バッグフィルター
フィルターチューブ
フィルターチューブ製造機
フィルターディスク
フィルターバッグ
フィルターフェルト
フィルターメディア
フィルター布
フィルター継ぎ合わせ機
フィルター繊維
不織布
不織布, Spunbonded
不織布, Spunlaced
濾過布
縫製ユニットフィルターバッグ
集塵機
Market Scope
化学工業
塗料、顔料、コーティング産業
廃棄物処理
濾過および分離技術工業
環境保護
繊維業界
自動車産業
製鉄、製鋼業
重工業
鉱業
Press release
PTFE Sewing Thread for Filter Bag Production - FILMEDIA
Advantages of our PTFE sewing thread:
The continuous high temperature resistance of PTFE itself can reach 260 ℃
PTFE has strong corrosion resistance and can adapt to harsh working conditions
Superior tensile strength
Several reasons to choose PTFE sewing thread produced by Filmedia
We accept customized PTFE thread in various colors
We can produce various specs including 1200D, 1500D, 1800D and 2400D, etc
As for the common PTFE thread specification 1200D, the weight of our one bobbin is 800 - 1000 g, and the length of each bobbin is about 7500 m.
We use neutral carton packaging and then fix it on a plywood pallet to ensure the integrity of the product during transportation
Our price is very competitive, if your MOQ is more than 200 kg, the price we can give is 25.00 USD/KG FOB Shanghai, China
Press release
Automatic Sewing Machine Line for Filter Bag Production: FILMEDIA
Compared to normal sewing machines:
All-in-one automatic machine---Sewing, cutting, gluing, hot welding, PTFE taping
100% stable and straight seam---Intelligent centralized control function
Improve the quality of bag production---Automatic detection of broken threads
Suitable for various specifications of bag body---Programmable control system
Labor cost saving---Only need 1 worker
Capacity: 600pcs 6-meter-long filter bags in 8 hours
Guarantee: 10 years warranty for main parts
Why choose FILMEDIA?
One-stop purchasing: Professional suggestions for filter materials and accessories
echnical support: Machine installation and use instructions
Advanced Mechanized Production Solution for Filter Bags
Top Quality: Juki brand and domestic brand are both available
Press release
New technology for PTFE impregnation on Fiberglass woven fabrics
The chemical properties of the fiberglass woven fabrics can be improved to a great extent by PTFE/TEFLON impregnation, extrusion and drying of chemical resin. Our company's R&D team has developed a New technology of PTFE impregnation, which greatly improves the folding resistance, tensile strength, corrosion resistance and hydrophobic property of fiberglass woven fabrics.
In particular, it is ultra-soft compared with the conventional fiberglass woven fabrics. The folding endurance of the conventional fiberglass woven fabrics is about 30,000 times. However, when the fiberglass woven fabrics are treated by our latest PTFE impregnation process, its folding endurance of the warp direction is more than 100,000 times, and the one of weft direction is more than 50,000 times.
In addition, our company has independently developed special equipment for desizing and PTFE impregnation. This special equipment combines two processes into one, which improves the production efficiency and product qualification rate. The temperature of the equipment can reach 500 ℃, and the overall temperature difference in the furnace is less than 3 ℃, thus ensuring the stability and uniformity of the product.
Job Offers
Distributor - all over the world
Title

Distributor

Function

Location

all over the world
Languages

English

Contact Person

Tom Wang

Contact E-Mail
WHY BEING OUR DISTRIBUTOR?
Our products are great demonstration products:
1. Easy and fast sales.
2. Unbelievably high mark-up.
3. Verse product line to a wide range of customers.
4. Sales material – filter materials
5. Manufacture warranty and after-sale service.

WE GUARENTEE
MARKETING SUPPORT--Sharing the local customer to help you grow
FUNDS SUPPORT--Offering a long account period for special supporting
TECHNIC SUPPORT--Solving questions were put forward by the customer
STOCKS SUPPORT--Having warehouse in main continents
SEND US YOUR INFORMATION TO BE OUR DISTRIBUTOR!
Images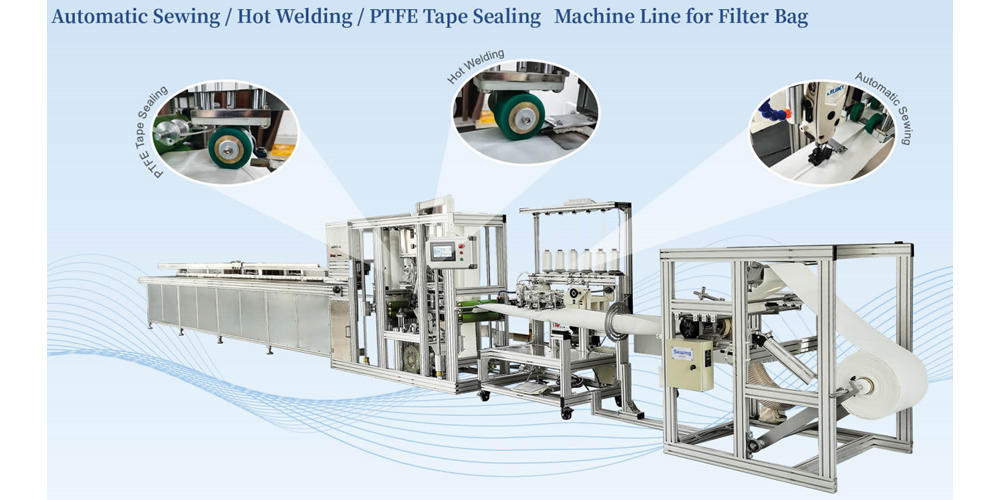 Automatic sewing machine line for filter bag production from FILMEDIA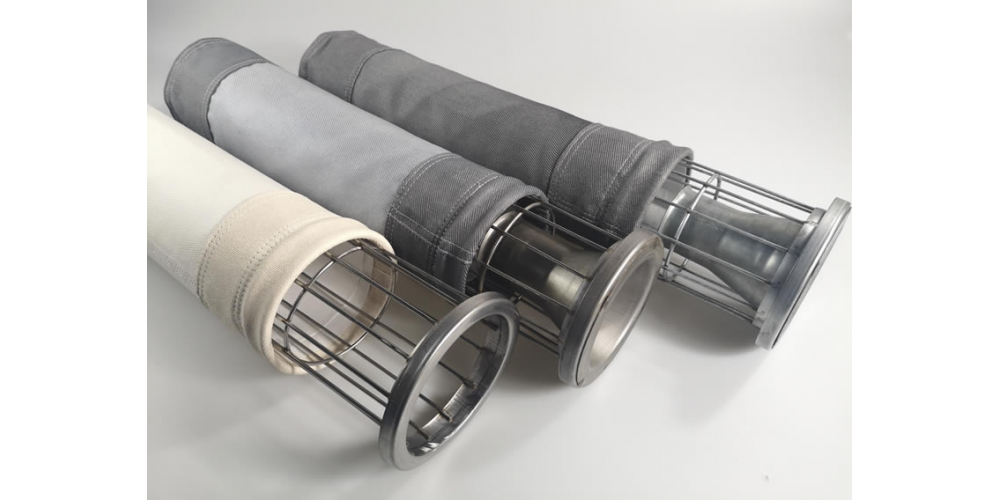 New technology for PTFE impregnation on Fiberglass woven fabrics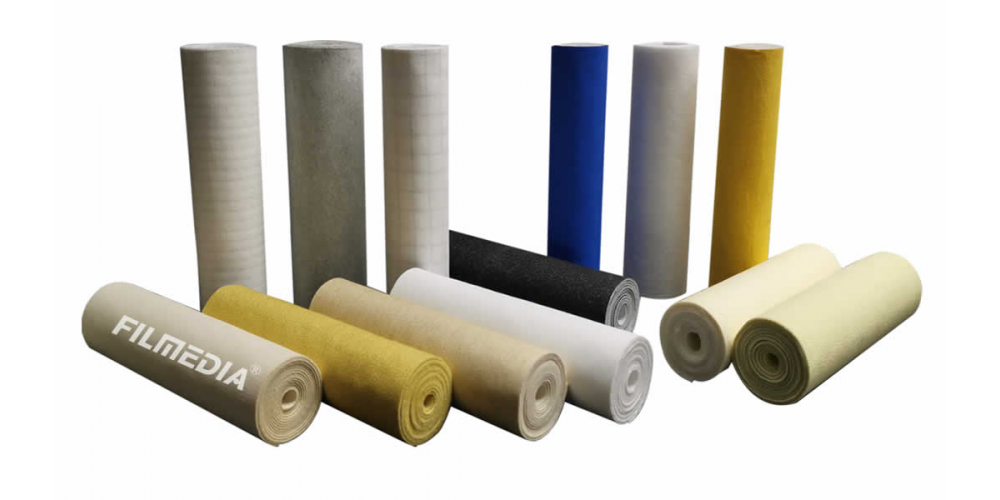 Needle Felt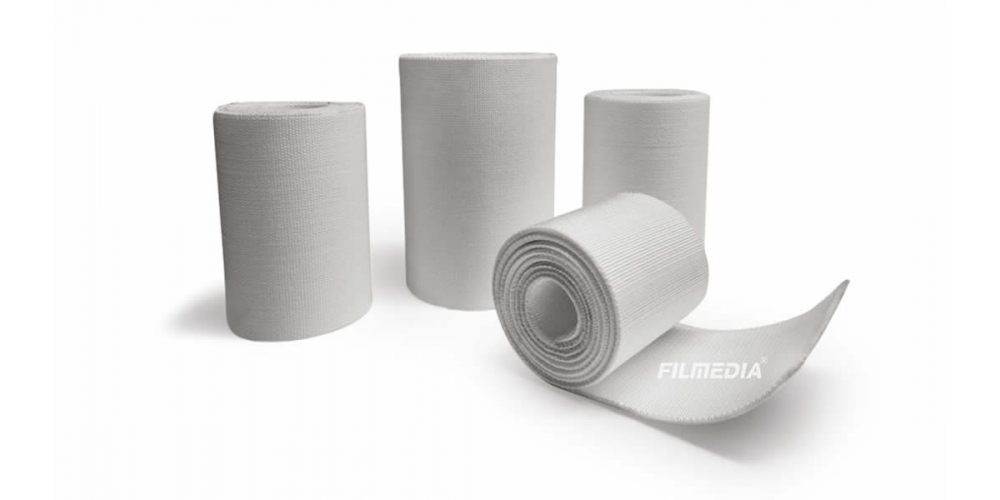 Air Slide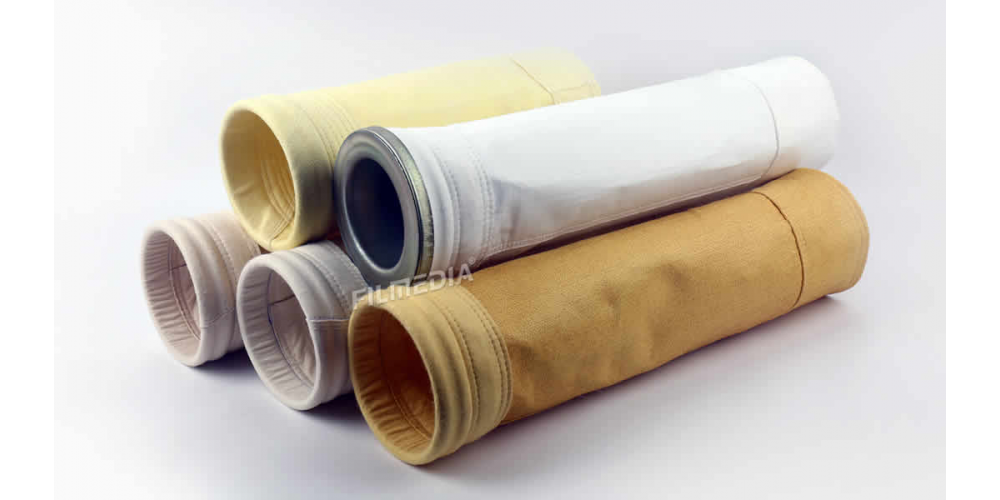 Filter Bags