Hawk Filtration Technology Hall 7 / K8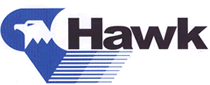 Exhibitor Profile
Hawk Filtration Technology (Shanghai) Co., Ltd is a specialized manufacturer for filters used on vacuum cleaner, air purifier, automotive air conditioning, power tool and respirator etc.
We have more than 1000 kinds of major products and customers in North America, Europe and also China mainland.

The company has total investment of RMB 100 million. Our factory covers an area of 20000 square meters and owns many production lines for various kinds of product. We are equipped with advanced test benches and also conduct strict quality management system of ISO9001,ISO/TS16949 & ISO14001. We have a great team here with high education and specialized training. The company has the strong capability of research, development and new product design and process control.
Products / Markets
Market Scope
Filtrations- und Separationsindustrie
Market Scope
Filtration and Separation Industry
Market Scope
صناعات الفلترة وفصل المواد
Market Scope
Industrie de filtration et de séparation
Market Scope
Settore filtrazione e separazione
Market Scope
Indústria de filtragem e separação
Market Scope
Отрасль фильтрации и сепарирования
Market Scope
Industria de la filtración y la separación
Market Scope
Filtrasyon ve Ayırma Endüstrisi